The Cause of the Keystone Pipeline's Massive Spill in Kansas Has Been Identified
After spilling more than 14,000 barrels of oil into nearby waterways, the cause of the Keystone Pipeline leak has been identified.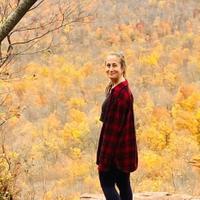 At the end of 2022, Mill Creek in Washington, Kans. was subjected to 14,000 barrels of tar sands oil, thanks to a major leak in the Keystone Pipeline. But after a few months, the cause of the Keystone Pipeline leak has finally been identified. In fact, the pipeline's operator, TC Energy, has officially come forward to admit it was completely its fault — the pipeline evidently had a design flaw that triggered the spill.
Article continues below advertisement
"We know that it's not if oil pipelines leak, it's when, and these design flaws are a consistent trend we see with failing pipelines, while corporations continue to rake in record profits while polluting our communities," Sierra Club Kansas Chapter Lobbyist, Zack Pistora, stated in a press release.
"The failure analysis reaffirms it's only a matter of time before another weld fails or design error causes [an] environmental disaster like this again, or worse," he continues. "How many hazardous fossil fuel disasters will we endure before we come to our senses? TC Energy doesn't need a slap on the wrist – it needs real consequences. It's time for TC Energy to shut this pipeline down and stop putting our climate and communities in danger time and again."
Article continues below advertisement
What caused the Keystone Pipeline to leak?
Even though TC Energy was seemingly bewildered when the Keystone Pipeline leaked back in December 2022, it seems as though TC Energy knew it was its fault all along.
According to the press release, after failing to report the spill and preventing media from viewing it, the operator of TC Energy came forward to admit the leak was triggered by construction issues. The pipe was reportedly experiencing stress from being bent, and the welding hadn't been executed properly.
Article continues below advertisement
"The analysis concludes that the failure occurred due to a combination of factors, including bending stress on the pipe and a weld flaw at a pipe to fitting girth weld that was completed at a fabrication facility," reads a statement from the company. "Although welding inspection and testing were conducted within applicable codes and standards, the weld flaw led to a crack that propagated over time as a result of bending stress fatigue, eventually leading to an instantaneous rupture."
According to Kansas Reflector, the company is reportedly looking into more spots where this type of design flaw could pose a risk for leakage. The company is also lowering the amount of pressure within the pipeline, but as records show certain parts were operating at a higher-than-standard pressure for the last six years, its unclear if the area of the leak may have been one of them.
The company's cleanup efforts are still ongoing, but sadly, many fish and mammals have died already.
Article continues below advertisement
How many times has the Keystone Pipeline leaked?
Although the Keystone Pipeline's December 2022 spill was the worst on record, the Keystone Pipeline has leaked numerous times throughout recent history.
According to the Sierra Club press release, the pipeline has leaked a total of 22 other times since it first began operating back in June 2010. But this most recent spill leaked more oil than any of those leaks, combined... yikes.
TC Energy had previously warned the public that the pipeline could spring a leak every seven years or so. However, four of the pipeline's worst oil spills have taken place within the last six years alone, proving that there really is no safe way to operate a pipeline.
Hopefully the pipeline will be shutdown sooner rather than later, though it doesn't seem as if that will be the case at this moment in time.