Here's How Fracking Causes Water Pollution
Fracking is a huge issue for water pollution — here's how it happens.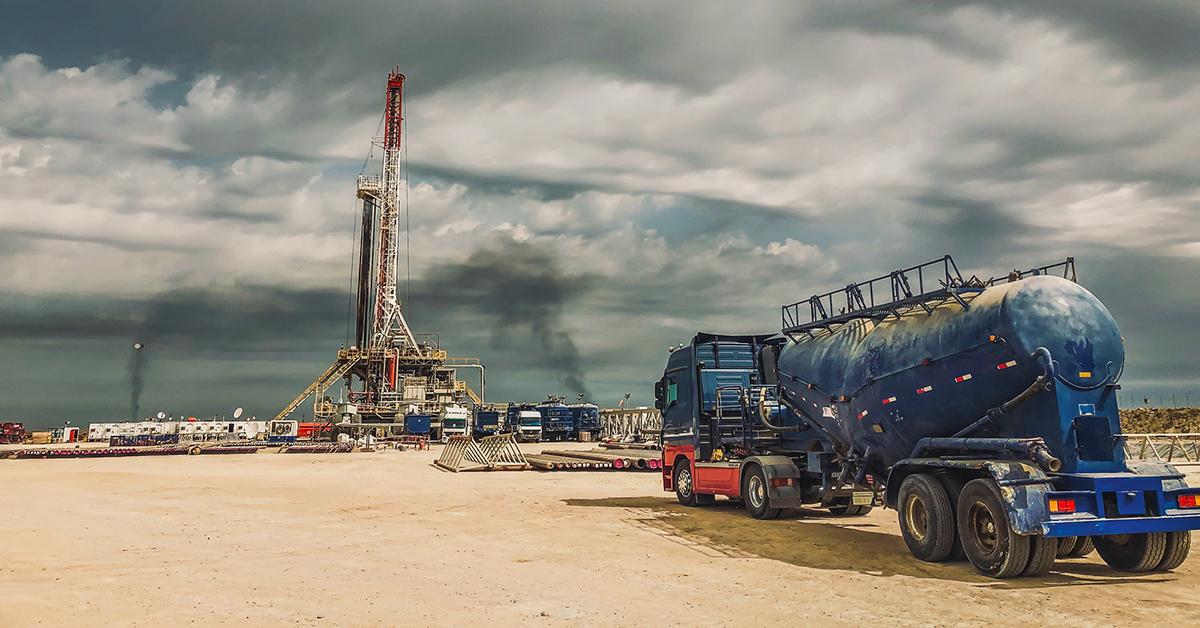 Most of us have heard the term "fracking" and know that it has serious implications for our environment and, potentially, public health. However, ask anyone on the street to list those implications and you might not get much. It's no one's fault, either — fracking is a deeply complicated, flawed, and controversial process, so like most topics of controversy, there's no wonder understanding it in full can be confusing. Search "fracking and water pollution" and it gets all the more complicated.
Article continues below advertisement
If you know that fracking is an environmental issue that is tied to water pollution, but aren't sure of much more than that, here's what you need to know about the relationship between the two.
Want to learn more about fracking and water pollution? Keep reading!
What Is Fracking?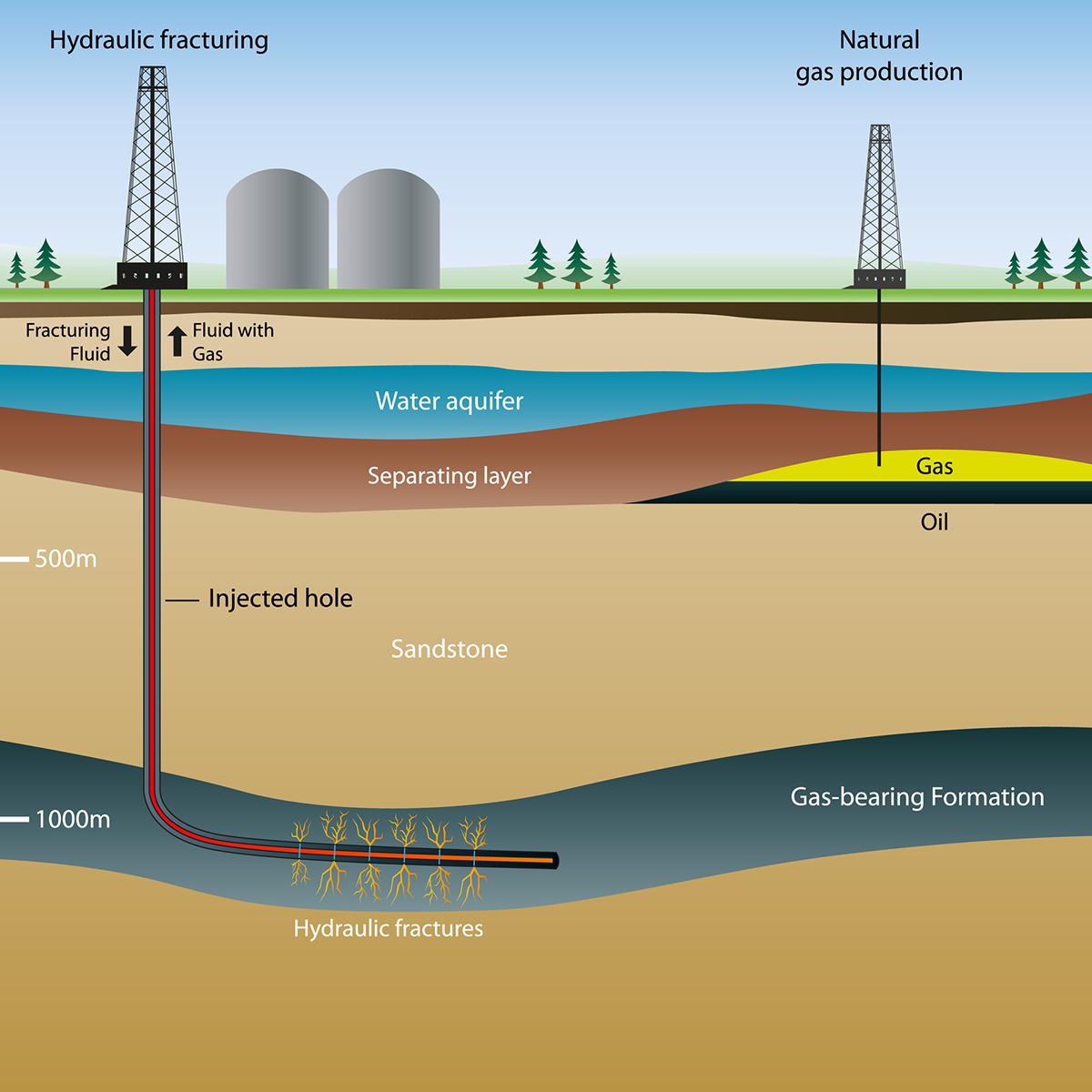 Let's start here: What is fracking? Short for hydraulic fracturing, fracking is a process in which humans inject liquid at high pressure into subterranean rocks, boreholes, and other surfaces to force open fissures and extract oil or gas. Layman's terms? It's a way to acquire oil and gas.
Article continues below advertisement
Why Is Fracking Controversial?
Fracking is controversial for several reasons, but mostly for environmental reasons. The process of fracking requires a massive supply of water. Supplying fracking with such large quantities of water is not sustainable and significantly impacts the environment. Fracking can also cause severe weather events, such as tremors or potentially earthquakes.
Fracking also greatly increases the probability of oil spills; this, too, is considered an environmental issue because oil spills impact vegetation and wildlife greatly. Oil spills can harm and kill animal and plant species, which impacts our environment and ecosystem in a big way.
Article continues below advertisement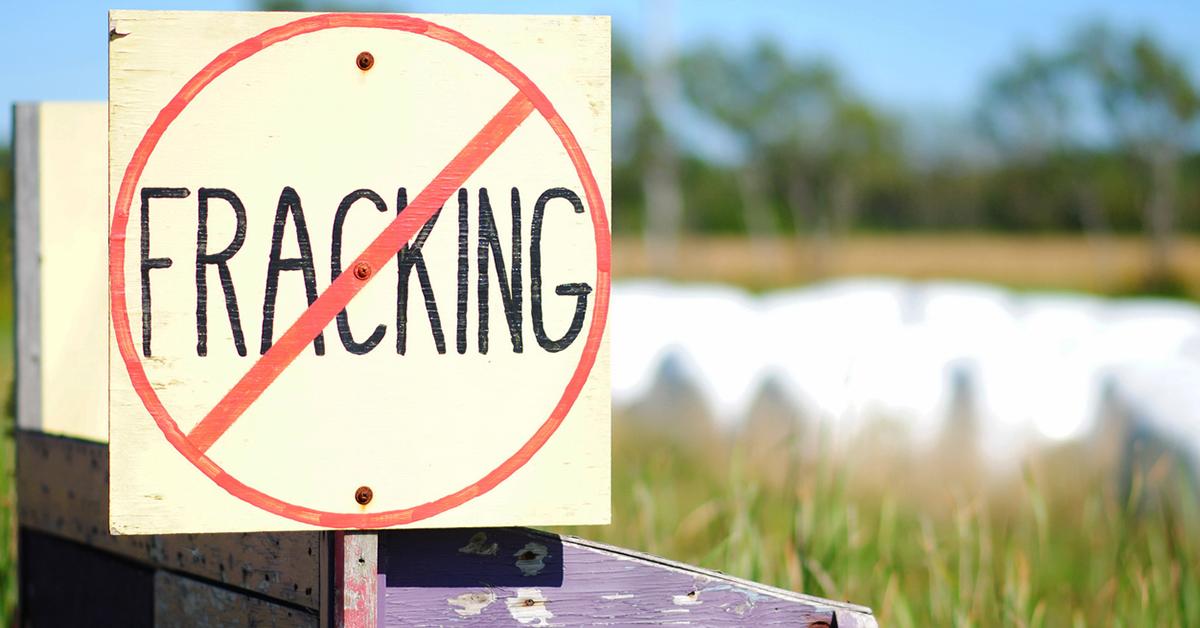 Public health is a concern, as well. Fracking doesn't just mess with our environment; it can also affect our health. Since fracking uses drilling to extract oil and gas, it stands to reason that oil and gas might not be the only elements extracted from the process. In fact, many researchers are concerned that such a process could potentially release carcinogens into the air. These carcinogens might not just release into the air; they could potentially contaminate our groundwater as well, causing toxic water pollution.
Article continues below advertisement
Are Fracking Chemicals Dangerous?
Also known as horizontal drilling, it takes chemicals to drill for natural gas and oil that usually lives anywhere from 1 to 2 miles underground. According to Live Science, The drill goes underground, forming a well, then is encased in cement or steel to prevent leakage. The drill then drills horizontally through shale rock, where the fracking begins. Pressurized slickwater, mixed with water and other chemicals, sand, and additives, push into the rock at high speeds.
So, these chemicals involved in fracking — are they dangerous? Well, that is certainly a big part of the controversy. The chemicals and additives involved in fracking are mostly kept hush-hush. You know how tampon and sanitary pad companies don't have to disclose their ingredients? Yeah, same type of deal in many ways. The industry keeps specific formulas "secret," keeping the general public — and most of the scientific community — in the dark about the potential toxicity of fracking. If we don't know which chemicals are used, how can we anticipate their potential side effects?
Article continues below advertisement
According to Huffington Post, a 2016 Yale study found adequate data for only 240 of the chemicals associated with fracking. Of those 240 chemicals studied, 157 of them were linked to "some kind of reproductive or developmental problem, such as adverse birth outcomes, derailed brain development, or infertility." The study by Yale found arsenic, benzene, formaldehyde, lead, and mercury in both fracking fluids and wastewater studied. Each of these are toxins that could pose serious health risks.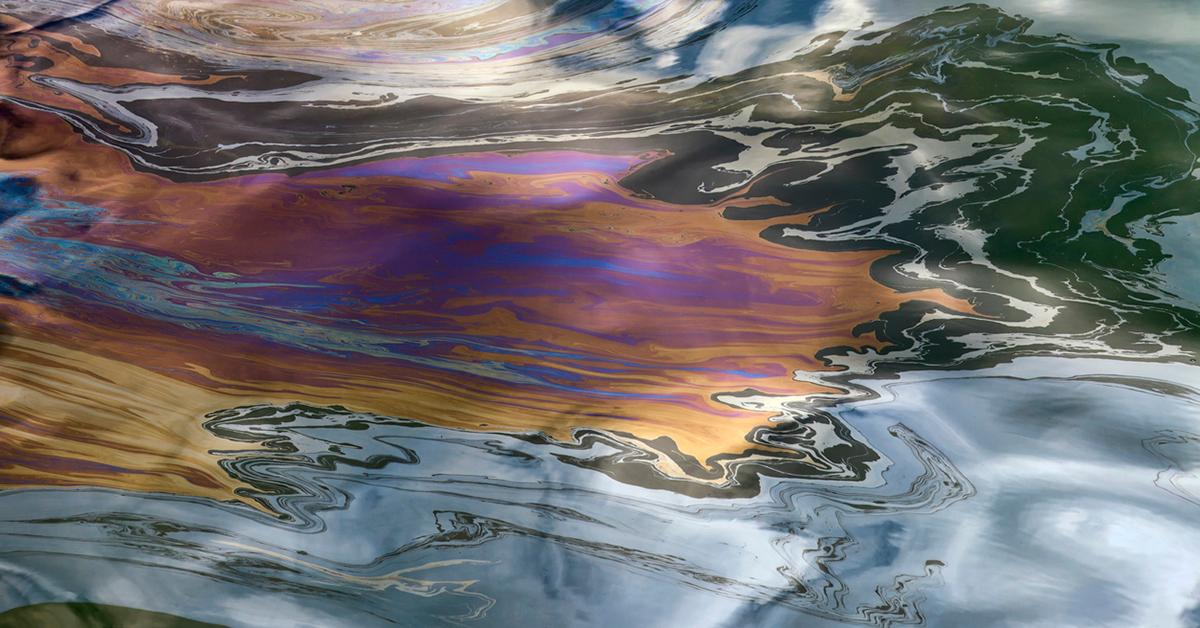 Article continues below advertisement
Many of the chemicals involved in fracking remain undisclosed by the natural gas and oil industry. According to a 2016 study from a team at Yale, arsenic, benzene, formaldehyde, lead, and mercury were discovered in fracking fluids and wastewater. Long-term exposure to arsenic, formaldehyde, lead, and benzene has been linked to the development of various cancers.
Exposure to metallic mercury, through inhalation, can cause tremors, irritability and mood swings, insomnia, neuromuscular changes, headaches, disturbances in sensations, changes in nerve response, and poor mental function performance. High levels of exposure could cause kidney damage, respiratory failure, and ultimately, death.
Article continues below advertisement
Does Fracking Cause Birth Defects?
Of the 240 chemicals available for the Yale team to study, 157 of them were linked to "some kind of reproductive or developmental problem, such as adverse birth outcomes, derailed brain development, or infertility." Adverse birth outcomes could refer to complications such as premature births and low birth weight, both of which pose higher risk of illness and infections amongst newborns.
A 2014 study found that babies born to mothers who live near fracking sites are at a higher risk for developing heart defects. In the same study, birth defects such as cleft lip, cleft palate, spina bifida, heart valve defects, and more were observed. Living near a fracking site also increases a pregnant mother's likelihood to experience a miscarriage.
Article continues below advertisement
Does Fracking Cause Water Pollution?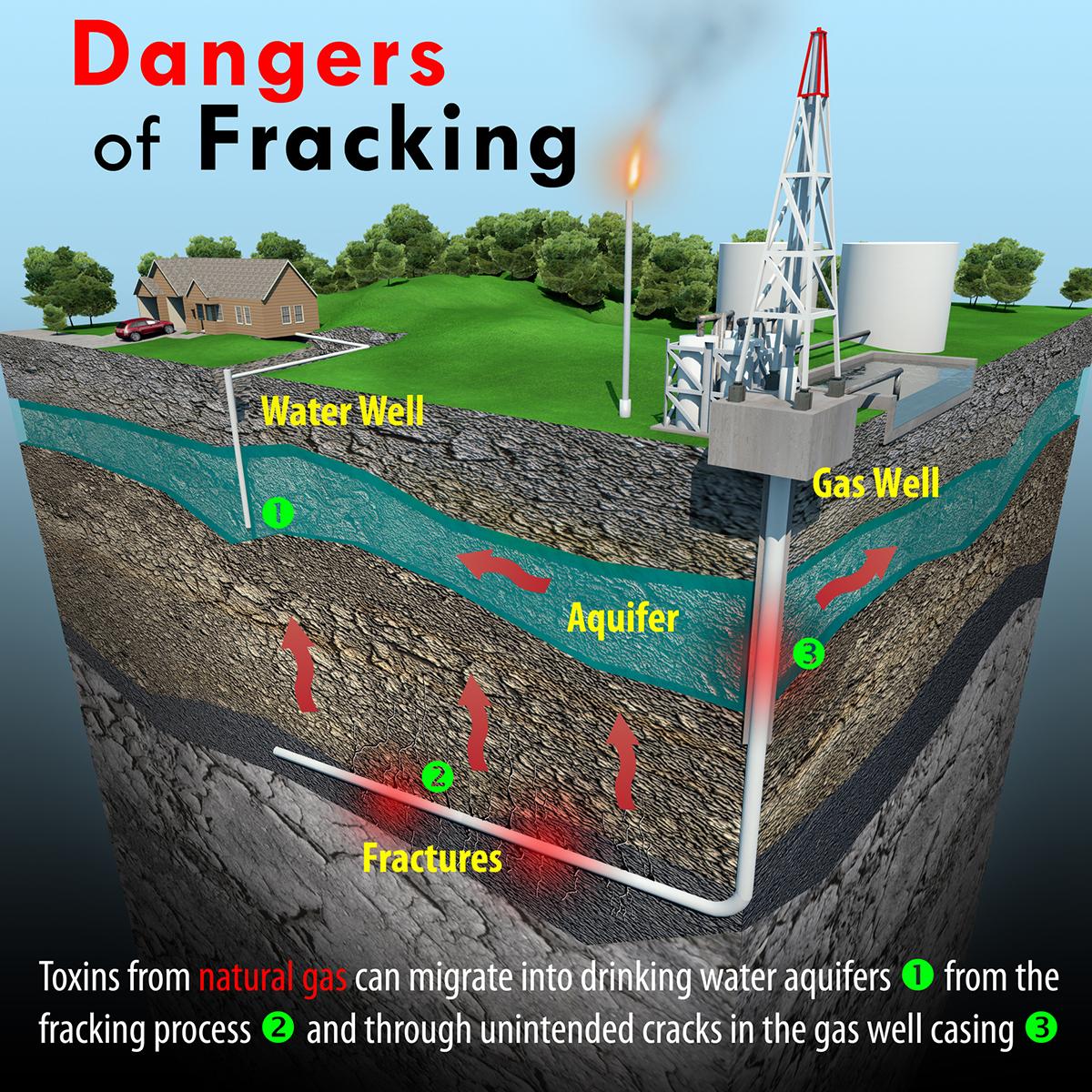 Fracking is so controversial largely in part due to its effects on our water. Firstly, it takes a great deal of water to start the process of fracking. That in itself has its own set of environmental impacts. But fracking can also contaminate water supplies, causing harmful water pollution.
Fracking utilizes chemicals; the ones we know of are generally considered toxic, while many of the other chemicals used during the process remain undisclosed by the industry. If these chemicals come in contact with groundwater or other water supplies, they could contaminate the water that we drink, bathe in, and use on the daily.
Article continues below advertisement
Contamination can happen when a drill hole goes through a water-bearing rock, according to BBC. If the surrounding area isn't properly cased, leakage could occur, causing contaminated fracking water to make its way into the water-bearing rocks.
Another way that contamination can occur is when the fracking water eventually makes its way back up to the surface. After being used for fracking, this water contains heavy metals and radioactivity; if this wastewater makes its way back up, it can contaminate groundwater and other water sources.
Can Fracking Cause Earthquakes?
Fracking can cause tremors and ultimately, earthquakes. According to the USGS, these earthquakes are generally "extremely small." Injecting wastewater and saltwater at such high pressures is what can cause the quakes or tremors.