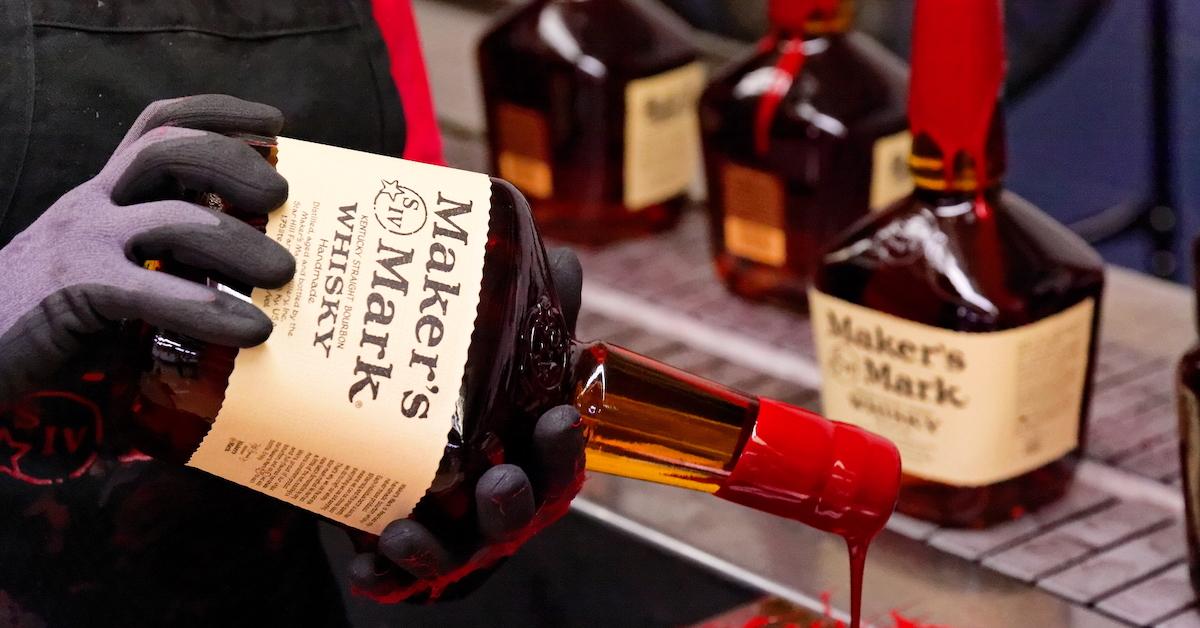 Maker's Mark's Journey to Become a B Corp Was Long, but Worthwhile (Exclusive)
Even though becoming a certified B Corp is long-winded and sometimes difficult, Maker's Mark's General Manager tells us it was totally worthwhile.
Whether you're zero waste, or if you simply strive to live as low-impact as possible, you're likely well-versed in the world of certified B Corps. Also known as a benefit corporations, these businesses have exemplified responsible environmental and social practices, impacting their workers, customers, and the environment for the better.
And while attaining the B Corp badge can be hard, we spoke with Maker's Mark's General Manager about how to become a B Corp, after visiting the distillery IRL.
Article continues below advertisement
Kim Harmon was only recently made the General Manager of Maker's Mark, after serving as Director of Safety and Sustainability for three years. But, she continues to enforce those qualities with her new title.
"I will continue to champion our sustainability as always but will have assistance in implementation," Harmon explains. "[Maker's Mark is always addressing] sustainability as a holistic approach, incorporating and analyzing our impact on the environment, our people, and our community."
After attaining a Master's in Environmental Management from Duke University in 2015, this comes as a dream job for Harmon.
"Sustainability has always been my passion," Harmon tells us. "One of my master's degrees focuses on environmental management. After 26 years in the bourbon industry, I finally found an organization with a meaningful approach to sustainability and the leadership commitment to implement things the right way."
Article continues below advertisement
Being B-Corp holds businesses like Maker's environmentally accountable for their actions.
Initially, becoming a B Corp predominantly seemed ideal in terms of upping their competitive edge, and working with other similar companies. But after embarking on the journey to become a B Corp, employees of the company came to realize it was so much more than that.
"B Corp is an awesome resource for information and helps with accountability," Harmon tells us.
Article continues below advertisement
"It's a tool to help identify value-added opportunities and how to properly prioritize initiatives that are the most impactful. For Maker's, it's about holding ourselves accountable to a higher purpose."
And while the journey required quite a bit of paperwork, it was ultimately worth it.
Article continues below advertisement
Though getting Maker's the B-Corp certification was a long legal process, she says, it was totally worthwhile.
As Harmon told us previously, Maker's had sustainability at the forefront since the distillery came to life almost seven decades ago. So, the company didn't have to change any of its processes. To get the B-Corp certification, companies need to undergo evaluations focusing on their environmental and social requirement standards. If they pass, they get the certification.
But because Maker's Mark heavily values environmental and social impact, it was really just the legal process that involved quite a significant amount of grunt work, Harmon tells us.
"The certification process is lengthy and time consuming, but worth it," Harmon tells us. "Now, to maintain certification and improve, we use the tools provided by B Corp to consistently get better."
Article continues below advertisement
Becoming a B-Corp holds significance for the environment, community, brand image, employees, and business relationships.
For the planet, local people, and the image of the business, becoming a B-Corp holds great significance.
"Maker's Mark's commitment to higher purpose touches so many," she says. "Doing business in a thoughtful and genuine manner, creating a platform for learning and sharing, is something people yearn to be a part of."
Article continues below advertisement
And while environmental and social efforts, such as sourcing local ingredients or donating to nonprofit organizations benefits the community and planet, it also makes being an employee more enjoyable.
"It creates a work environment with purpose. It may sound cheesy, but it impacts morale, which impacts productivity, which creates resources for the cycle to continue," she explains. "Obviously PR is not my wheelhouse, but it's how I view the importance of the impact we have on our employees."
And ultimately, that's why she says other distilleries should follow suit.
"It's a positive move. If you're committed, it creates a resource," Harmon says. "The relationships that B Corp fosters are incredibly valuable."