From Seed to Sip, Maker's Mark Distillery Is Sustainable Every Step of the Way (Exclusive)
I took a trip to the Maker's Mark Distillery outside Louisville, Ky., and we got an inside look at the distillery's sustainability practices.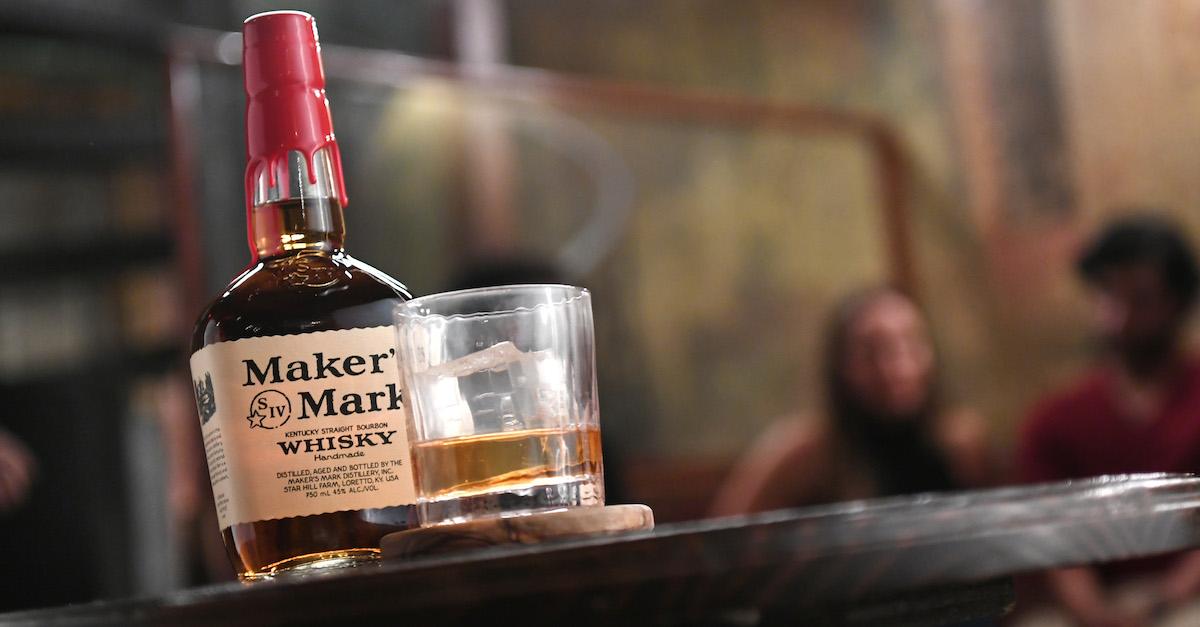 When it comes to big beverage companies, sustainability unfortunately is not always at the forefront of their business models (unless it's in the form of greenwashing, of course). But for bourbon giant, Maker's Mark, things are much different.
I took a trip to the distillery outside Louisville, Ky. And after touring the facilities, I can safely say, Maker's Mark sustainability practices blew me away.
Article continues below advertisement
"[Environmentalism] is an everyday part of what we do here," Kim Harmon, Maker's Mark General Manager, tells us. "Maker's Mark is always looking for new and more sustainable, more environmentally-friendly improvements to our operations."
"We always try to do everything in a meaningful and thoughtful way, and that's something that's unique to Maker's: we consistently operate in a manner that aligns with the brands history and vision of higher purpose."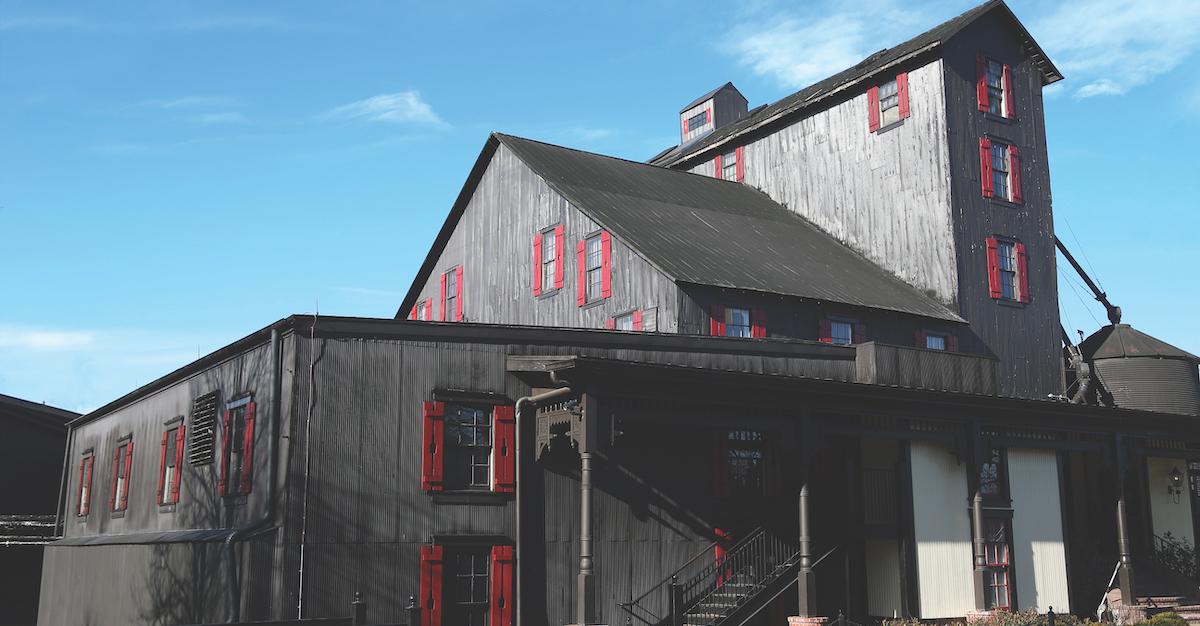 Article continues below advertisement
Almost all of the ingredients are grown and produced on-site.
Maker's Mark prides itself on self-sufficiency —about 86 percent of what goes into each bottle is grown on-site or within 60 miles of the distillery. This includes both corn and winter wheat, two main ingredients that make up bourbon. The distillery's on-site restaurant, Star Hill Provisions, also strives to locally source its ingredients.
"Our aim is to source the majority of the ingredients we use in the restaurant locally," Harmon tells us.
Even the water is local. The family behind the brand, the Samuels family, bought the property almost seven decades ago because of its two on-site lakes, which are still used during the production process for cooking and mashing the ingredients.
The limestone in the water also naturally removes unwanted elements like iron, and adds certain elements like calcium and magnesium, which help the distilling process.
Article continues below advertisement
And what's more, the brand owns the surrounding watershed. Maker's keeps agricultural practices and livestock within a safe distance from it, to keep the water clean. They also plant native grasses in surrounding areas to both increase the contact between water and limestone, which in turn, increases biodiversity.
"The primary purpose of the grass is to improve water quality," Harmon explains. "But as you do that, you're also helping to reintroduce native pollinators, so your bee health, your butterflies, those kinds of things, and ground-nesting birds."
Something also specific to bourbon is that oak barrels, which are used in the distilling process, can only be used once. And to protect the oak tree population, the company is replanting white oak trees on-site — so they aren't totally responsible for running our planet dry of the beloved trees.
"The Oak Repository at Maker's Mark is about future-proofing our industry," Harmon says. "... the repository is really about looking ahead in our industry."
Article continues below advertisement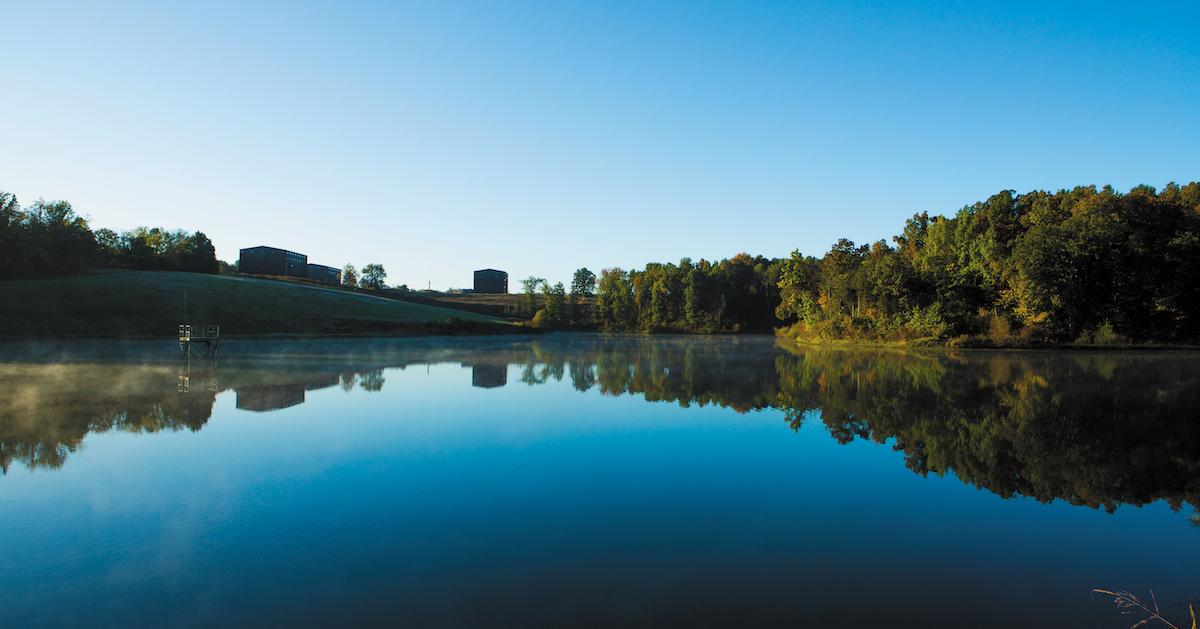 Once it's bottled and consumed, its materials are reusable and recyclable.
Once the bourbon undergoes the distilling process and is bottled, Maker's Mark also hand-prints its labels on-site, to lower transportation emissions. And while the iconic wax tops once weren't recyclable, the brand worked with How2Recycle to melt it at a lower temperature, with a lower paraffin content. It can now be recycled in many states, and even be melted and donated to school's art departments, or to be reused for production.
Article continues below advertisement
The distillery has even purchased a glass pulverizer that crushes bottles turned in by locals, as well as unusable bottles on-site. The end result can be used for pathways at the distillery which increase drainage, as well as sand for local urban gardening organizations such as Louisville Grows and Lexington's Seedleaf.
"For us, it's all about taking a waste and making a resource," Harmon explains. "That's the spirit of continuous improvement. We've always recycled the glass, but we felt there had to be a more efficient avenue to handle the volume. After two years of implementation and learnings, we have pulverized 135 tons of waste glass to date in 2022."
Article continues below advertisement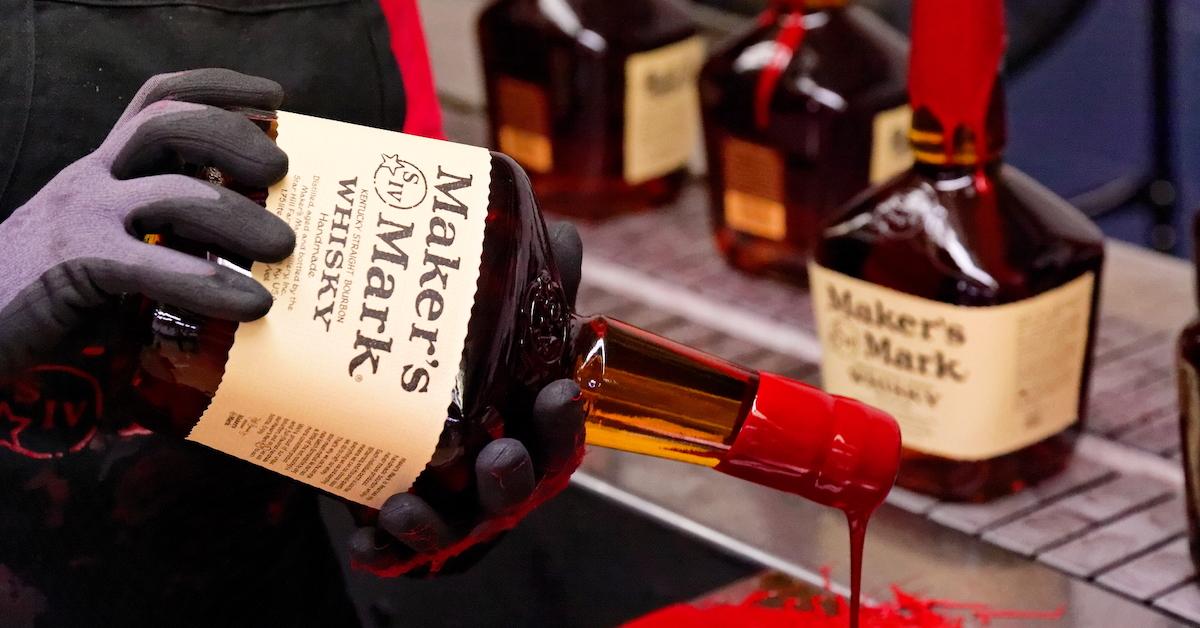 Outside of bourbon-making, the distillery values its community.
Distilling aside, Maker's is dedicated to bettering its community on a regular basis.
In addition to keeping its impact low and turning glass into sand for their Glass to Garden initiative, the company heavily values its local communities, and strives to do better for them. The company has partnered with APRON, an organization that provides financial relief to those in the service industry in Louisville.
Article continues below advertisement
The company also has a campus recycling program that allows locals who don't have recycling in their area to provide a recycling service. They also provide it to schools, as well as employees of the company. Meanwhile, the company also releases charity bottles that benefit different causes. The Community Batch, for example, partnered with The LEE Initiative (Let's Empower Employment, by Top Chef's Chef Ed Lee's) to support nationwide trade and hospitality partners during the COVID-19 pandemic.
The Margie Samuels bottle, however, was Harmon's favorite. Named after one of the pioneers of the company, it raised scholarship money for women of color at Bellarmine University's Rubel School of Business.
"This genuinely reflects our DE&I (diversity, equity, and inclusion) goals, Harmon explains. "I observed recent presentations from scholarship recipients as they were championing their ideas for new businesses, and it was very inspiring."