"The process that we're working with, I think is one of the most sustainable ways that you can produce food," Isabella Iglesias-Musachio tells Green Matters. "I really see this as the way that we will be growing a significant portion of food in the future."
Article continues below advertisement
Iglesias-Musachio is the CEO & Founder of Bosque Foods, a biomass fermentation startup using mycelium and fermentation to make whole-cut, plant-based filets and cutlets, with a goal of trying "to make a positive impact in curbing climate change through the lens of food."
Bosque Foods, which was founded in April 2020, showcased a prototype of its mycelium-based chicken at the 2023 Vegan Women Summit, held on May 19 in New York City. Iglesias-Musachio hopes the product will be ready to sell to the public by the end of 2023.
I got to try Bosque Foods' creation at the summit, and was impressed by its taste, texture, and likeness to chicken. I haven't eaten a chicken in six years, and have made it a habit since going vegan to try as much plant-based chicken as possible — and this may have been my first time trying fermented, mycelium-based, vegan chicken (though there are a few other startups using mycelium to make meat).
So how does Bosque Foods make this unique product?
Article continues below advertisement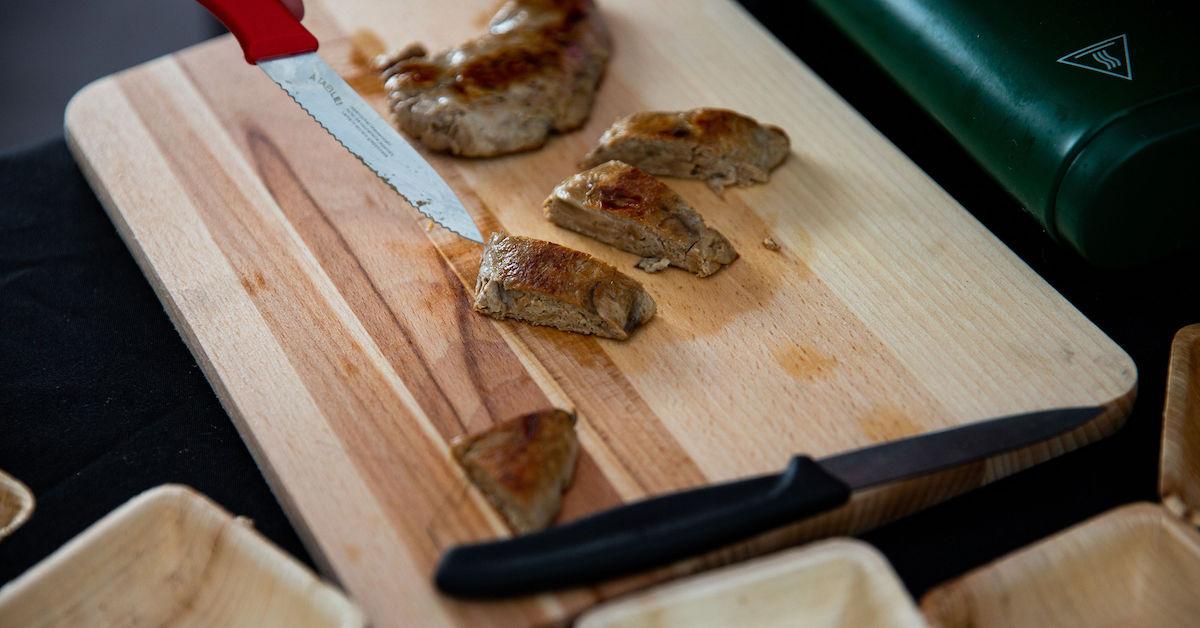 Bosque Foods is making plant-based meat sustainably, using fermentation and mycelium.
Article continues below advertisement
"We inoculate that with our fungi and we grow a pure mycelium ingredient. We harvest that, and then we basically try to not process it as much as humanly possible," she explains, adding that the mycelium network is kept "intact" and only a few "functional ingredients" and flavors are added.
"It's really simple. That's the beauty of it," she says.
And with 8 billion people on Earth, finding new sustainable ways to feed our massive population is going to be vital for humanity. So, Iglesias-Musachio is pretty proud of how low-impact Bosque Foods' process is.
"We have an incredibly benign water footprint, land footprint, energy footprint and CO2 footprint — even lower than most plant proteins themselves," she says.
Article continues below advertisement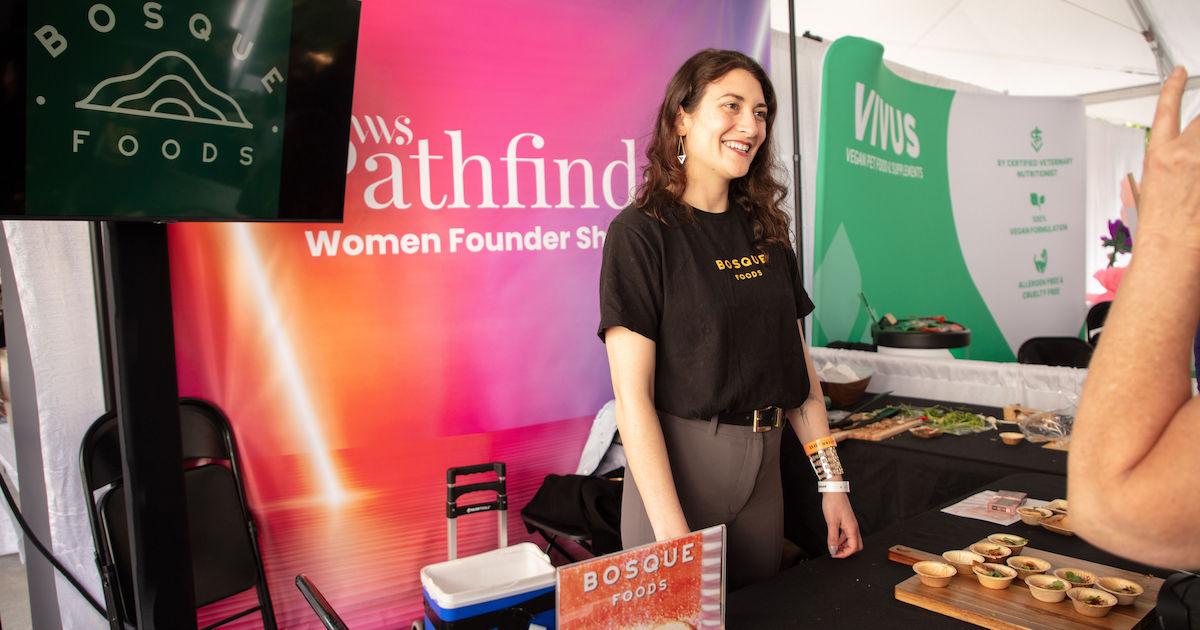 The company is "essentially going from a low cost biomass to a high value product," resulting in a sustainable and circular operation — as well as "center-of-the-plate, whole-cut, meat and fish alternatives."
Want to learn more about Bosque Foods and how Iglesias-Musachio started the company? Our Q&A, as part of Green Matters' Greenovation series, is below.
This interview has been edited and condensed for length and clarity.
Article continues below advertisement
GREEN MATTERS: What inspired you to found Bosque Foods?
ISABELLA IGLESIAS-MUSACHIO: It started when I went to university. I studied sustainable agriculture and development, so I learned about what was very broken about our food system and obviously, not only an animal welfare issue, but it was extremely linked to issues of climate change, environmental degradation. That completely changed my mindset. I became a vegan, and also started to rethink how we should be producing food — today, but also in the future, as climate change becomes more and more of an issue for the food system.
I then became really interested in fermentation. I got really into the process of transforming foods through fermentation. Meanwhile, I was working in the tech industry helping to build startups. That was always my passion side project, and eventually, I got into my 30s and I was like, "If I don't do this now, I never will." And so I decided to start Bosque Foods.
GM: What has been the biggest challenge?
II: There are so many challenges because we're a biotechnology company first, and then a food company. We have to get access to labs and equipment, and so much funding to be able to make this thing real. The world going into crisis with COVID, and then the economic crisis has kind of been the fallout from that, has made things infinitely more difficult. The funding environment right now is a huge challenge for everybody in the industry.
Article continues below advertisement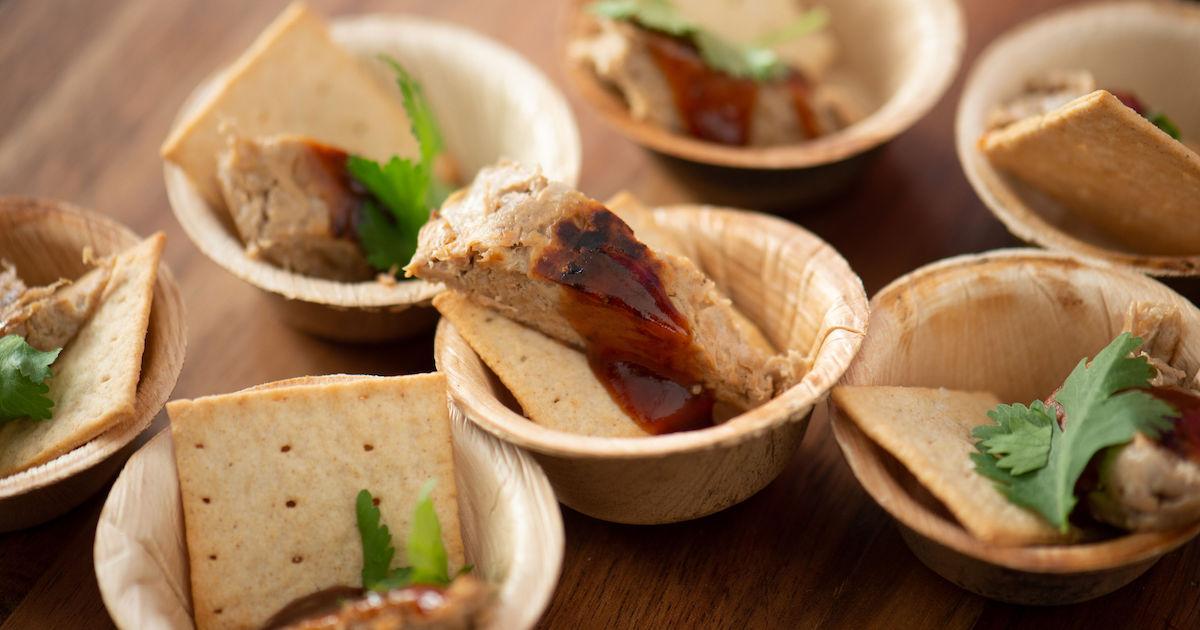 GM: What keeps you motivated to keep working on this brand?
II: The reason I started this and have been able to persist through COVID and through the very difficult times that that presented, is because I actually love everything about what we're doing.
I love the gratification of being able to build something that's more sustainable, that's working with a new, really awesome scientific process as well. All of that is very gratifying, but I think the thing that actually motivates me on a daily basis, other than the mission, is the team.
Article continues below advertisement
GM: What advice would you give to other people in this space or aspiring entrepreneurs?
II: Make sure you really, really love what you're doing. Because you're gonna be challenged every single day. And if it's not something that you wake up to excited about every single day, it's going to be really hard.
GM: What's your vision for the future of the food industry? Do you think in our lifetimes, we'll see a bigger shift to plant-based?
II: I really do. I think that we're gonna have a number of different types of alternative protein options in the future, as companies like Bosque become much more scaled.
I think you will see cell-based on shelves eventually, but I don't think it's going to be today or tomorrow. I think the future will have a number of different alternatives, especially as those other verticals actually scale and become cost-efficient and cost-competitive with the animal products.
"Greenovation" is a series from Green Matters that invites founders of companies that are not only disrupting industries, but also trying to change the planet for the better.