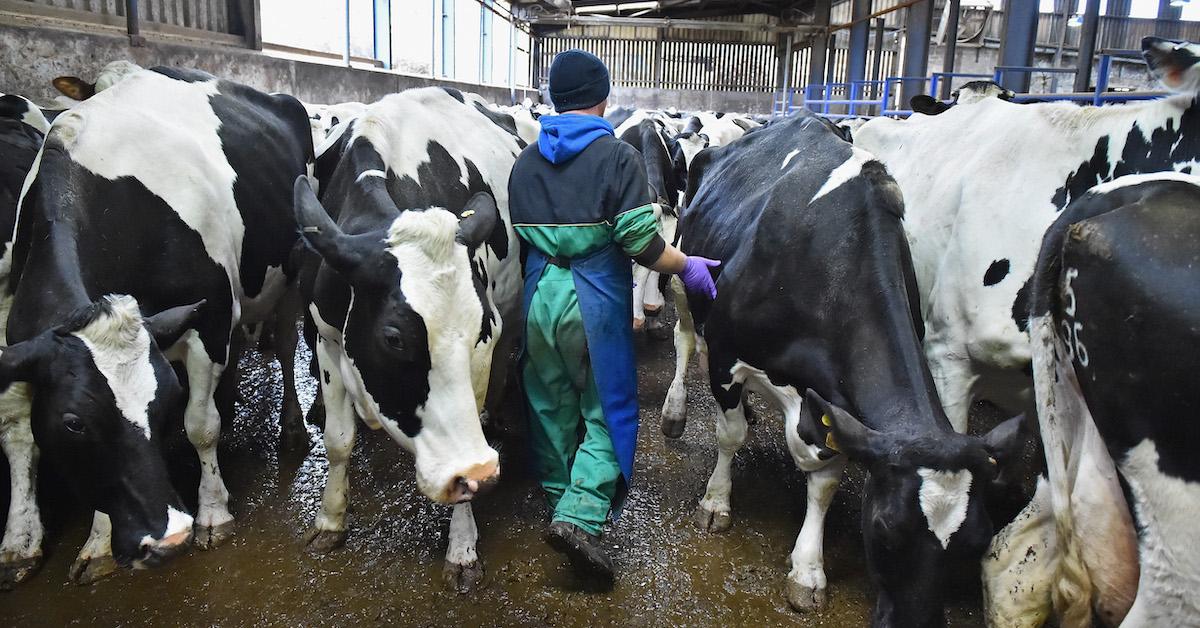 Chinese Scientists Create Three "Super Cows" Via Cloning, to Produce Excessive Amounts of Milk
Anyone aware of the immense methane emissions and animal cruelty involved in the dairy industry knows that the best solution to these issues to transition the planet away from its addiction to cow-based dairy milk.
However, a few Chinese researchers have a different idea: Via cloning, they just created three "super cows," who were designed to produce much more milk than the average cow in the dairy industry.
Article continues below advertisement
Though it is an interesting feat of science, this presents a host of ethical issues. Keep reading for the full details on these Chinese super cows, and why it's far from the ideal solution to the dairy industry's high environmental impact and supply chain issues.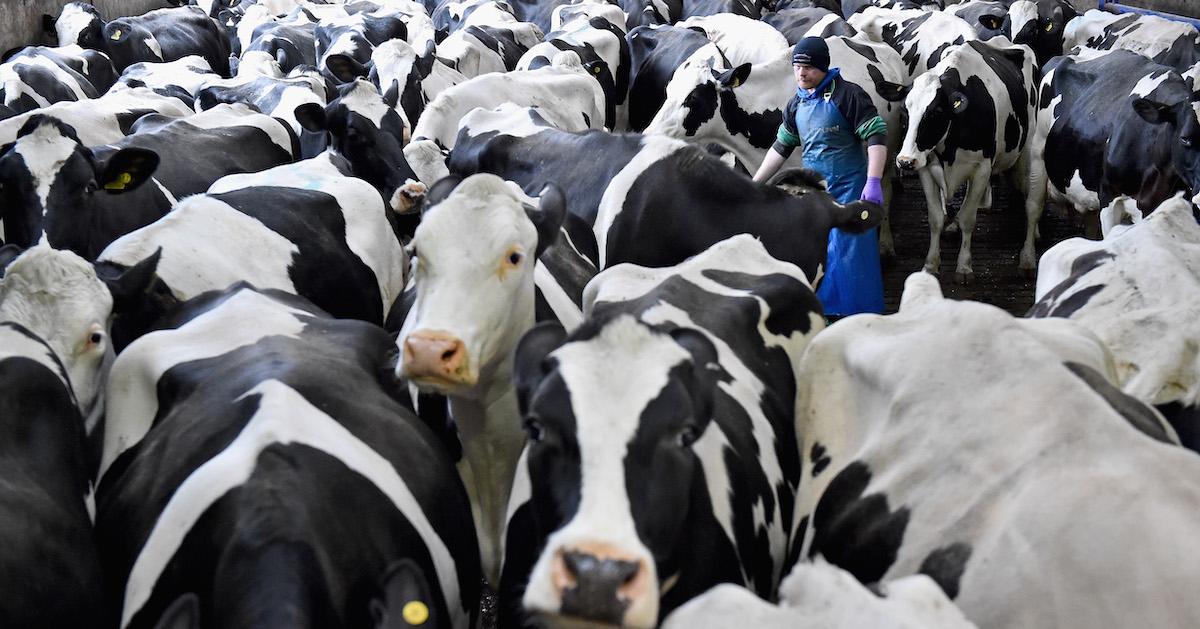 Article continues below advertisement
Chinese scientists successfully cloned "super cows."
In February 2023, scientists from Northwest University of Agricultural and Forestry Science and Technology in Shaanxi, China announced that their cow-cloning experiment was a success. The project, which started sometime last year, began with the scientists sampling tissue from the ears of Holstein Friesian cows from across China, as reported by CBS News.
Holsteins are known for being the highest milk-producing cows in the world.
The researchers then used a method known as "somatic cell nuclear transfer" to turn these tissues into embryos, "which were then placed inside surrogate cows," as per CBS News.
"Placed inside" is a euphemism for forcibly inseminating cows; in the dairy industry, this is typically done by hand, in a quite disturbing process.
Article continues below advertisement
The three cloned cows, who are being called super cows, were born in the Ningxia region shortly ahead of the 2023 Lunar New Year, CNN reported via Ningxia Daily.
The three calves are all shaped exactly like the cows they were bred from, and they also have the exact same skin pattern as the cows they were bred from, according to the Global Times.
The China-based news outlet also reported that these cows will each be able to produce 18 tons of milk a year, and more than 100 tons of milk in their lifetimes.
According to the USDA via Business Insider, the average lactating cow in the U.S. dairy industry produces about 10.8 metric tons of milk annually, meaning that these new super cows are expected to produce nearly double that.
Article continues below advertisement
The super cows are not yet producing milk.
We likely won't hear about these super cows actually producing milk for at least two years.
A female cow must first reach puberty, which typically occurs when she is about 1 year old; then, she is forcibly impregnated.
According to the FDA, cloned animals can reproduce "just like any other animal."
Article continues below advertisement
A cow's gestation period is as long as a human's, lasting between around nine months. Then, after the cow gives birth, her body will start producing milk for her baby, just like a human. However, her calf must be taken from her in order for farmers to take her milk and sell it.
And the scientists behind this experiment certainly plan to do that — with far more than just these three cows.
Article continues below advertisement
Why are super cows being bred?
Jin Yaping, who led the research, told the Global Times that the team plans "to take two to three years to build up a herd comprised of over 1,000 super cows, as a solid foundation to tackle China's reliance on overseas dairy cows."
Basically, the purpose of this project is to support China's economy, and produce more dairy milk domestically. At first glance of headlines about this news, one might think that the purpose would be to produce more dairy milk with less emissions and land use — which very well might wind up being a side effect. But it doesn't seem to be top of mind for those behind this experiment.
Article continues below advertisement