Vegan Protestors Controversially Dump Milk on Grocery Aisle Floors
What is a milk pour protest? A group of vegan activists in the U.K. literally got together in a grocery store and dumped milk in the aisles.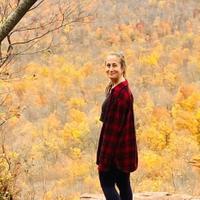 Don't cry over spilled milk... instead, hold the dairy industry accountable for its destructive impact on both animals and the planet.
A group of vegan activists, from the British organization Animal Rebellion, are raising awareness of the dairy industry's environmental impact, by engaging in a milk pour protest. Yes, you heard that correctly — protestors are literally dumping cartons of milk in the aisles of grocery stores across Scotland and England.
Article continues below advertisement
In addition to pushing for a "veg-conomy," and highlighting the dairy industry's negative impact on the planet, the protest also aims to encourage farmers to shift to a fully plant-based food system.
"This is not how I imagined spending my weekend," one of the protestors, Herefordshire charity worker Lou Hadden stated, as per Sunday World. "Unfortunately, this disruption is necessary to get those in power to listen to the academics at Oxford, Harvard, and the IPCC."
And even though scientists have been saying it for a while, the group hopes this will help more people realize the importance of going plant-based.
"The world's best climate and land scientists are calling for the transition to a plant-based food system," Hadden continued. "We need bold and decisive politics at this time, not the horror show we currently see."
Article continues below advertisement
The milk pour protests took place at eight U.K. grocery stores.
Article continues below advertisement
"The dairy industry is incredibly environmentally destructive. The world's top five meat and dairy corporations are now responsible for more GHG emissions than Exxon, Shell, or BP," the organization tweeted. "We NEED a plant-based future now."
"Animal farming is THE leading cause of the loss of our wildlife and natural ecosystems," Animal Rebellion also tweeted, calling for the government to provide financial incentives to farmers to go plant-based, and to re-wild areas affected by the industry.
"My actions on Friday reflect the severity of the climate, ecological, and animal emergencies, but they also represent the massive hope I have that we can turn the corner and step into a better world," protestor Fernandes Pontes also stated per Plant Based News. "I took action because I believe change is possible, but only if Liz Truss and Ranil Jayawardena step up."
And while the message is important, the milk pour itself has received slightly mixed feedback.
Article continues below advertisement
The milk pour has received mixed feedback.
Following the milk pours, many took to Twitter to praise Animal Rebellion for its message, based on how many animals are abused, how much land is cleared, and the amount of water that's wasted, and the amount of greenhouse gases the dairy industry wastes.
"seeing the way people are entitled and have the cheek to say vegans are criminals for pouring some milk/soup when they do what they do the animals. F--K THEM. pour the damned milk and make them f-----s angry," @vivaluvegan tweeted.
Article continues below advertisement
"How many Animal Rebellion milk pour protests would it take to match the amount of milk dumped by the dairy industry?" @bennymaloneUK also tweeted, reinforcing the idea that milk is wasted the second its taken from a female cow.
But others weren't as keen on supporting the protest. Two activists involved are being punished for reportedly wracking up about £100,000 (about $114,000 USD) in damages, because both stores will reportedly need to replace their floors, according to Plant Based News.
Article continues below advertisement
Others criticized the protest for wasting food during a food crisis, and for making a mess that employees, who are likely paid minimum wage, will have to clean up.
"s--t like this is what turns people against climate activism," @chronicallybeee tweeted. "people are starving and your answer for that is to waste milk and pour it on the ground for an employee to clean up??"
"There are millions of starving people and the animal activists pour out perfectly good milk to prove some point? All they've done is piss of the public and brought negative attention to their efforts," @travisakers added.
While the milk pour itself has garnered some backlash, it's certainly putting out an important message — hopefully politicians and dairy industry giants will take a hint.