Blakk Smoke Is Taking Down Big Tobacco With Its Unique, All-Natural Hookah Pens (Exclusive)
Blakk Tatted's clean smoking company, Blakk Smoke, makes hookah and vape pens that are completely free of nicotine and tobacco.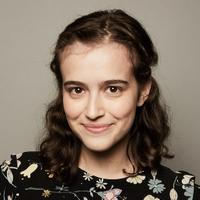 "Blakk Smoke has almost been in the making since I was a teenager," Blakk Tatted, the 34-year-old influencer-turned-entrepreneur behind the clean smoking company Blakk Smoke, tells Green Matters on a recent Zoom call.
Blakk Tatted's journey to founding called Blakk Smoke began back when he was 19 years old. That was when, after a lifetime of having never smoked anything, Blakk Tatted's friends got him into hookah.
Article continues below advertisement
Even though Blakk Tatted loved the vibe of smoking hookah with his friends, the toxins in hookah, such as nicotine and the tobacco, were giving him headaches, stomach aches, and lightheadedness. Plus, smoking hookah comes with many of the same health risks as smoking cigarettes or cigars, as per the CDC.
"Since I didn't smoke cigarettes or anything else before starting to smoke hookah, it was actually affecting me," recalls the entrepreneur, who is a lifetime resident of New Orleans.
"I wouldn't eat the whole day if I knew I was gonna smoke hookah, because my stomach would be so upset," he says. But soon, he changed his way of thinking: Instead of adjusting his lifestyle so that his body could handle what he was smoking, why not adjust what he was smoking?
Article continues below advertisement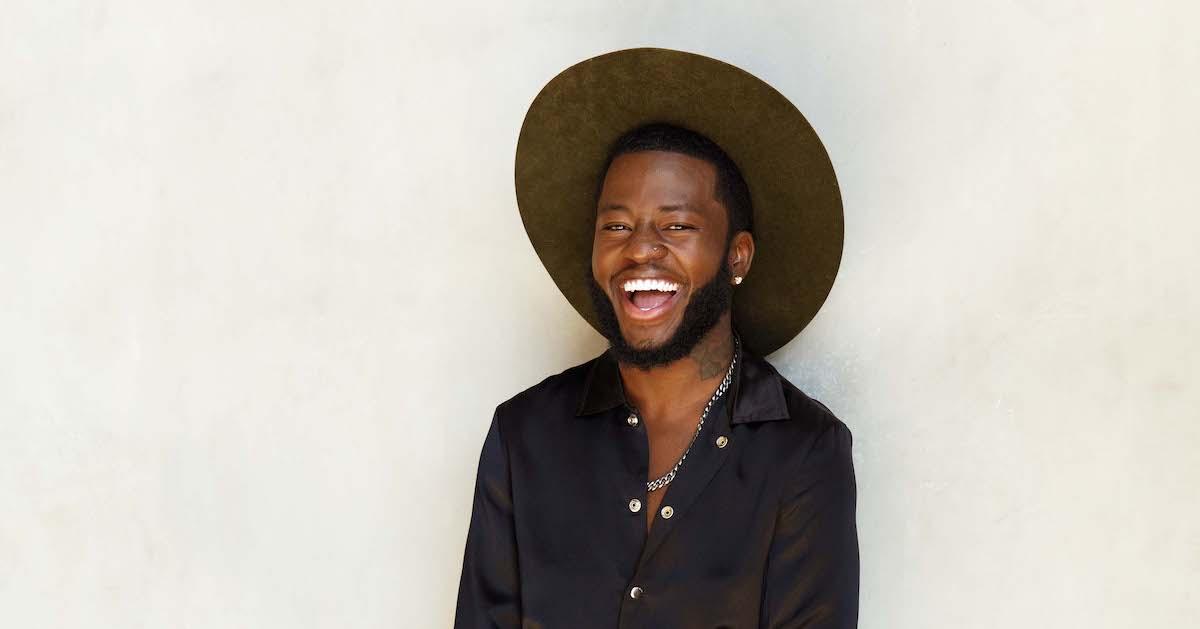 Then, Blakk Tatted came up with Blakk Smoke as a healthier alternative to smoking.
"That's when I kind of started brainstorming … How can I still do what I really love to do but find a way to do it better?" recalls Blakk Tatted. "There has to be a way to smoke hookah and enjoy doing what I love, without the nicotine [and] tobacco."
Cementing exactly how he could achieve this took a while, because a smoking alternative made from just fruit had never been done before. There was "no blueprint," according to Blakk Tatted. But eventually, he figured it out, and invested his own money to start the company. It launched in 2020, selling its natural hookah shishas.
Article continues below advertisement
Then in 2022, Blakk Smoke launched vape pens, which made the company over $1 million on their first day on the market.
And now, 15 years after Blakk Tatted's first time ever smoking hookah, his business is worth millions, and he's getting closer and closer to his goal of dismantling the tobacco industry — and all of the damage it causes to human health and the planet.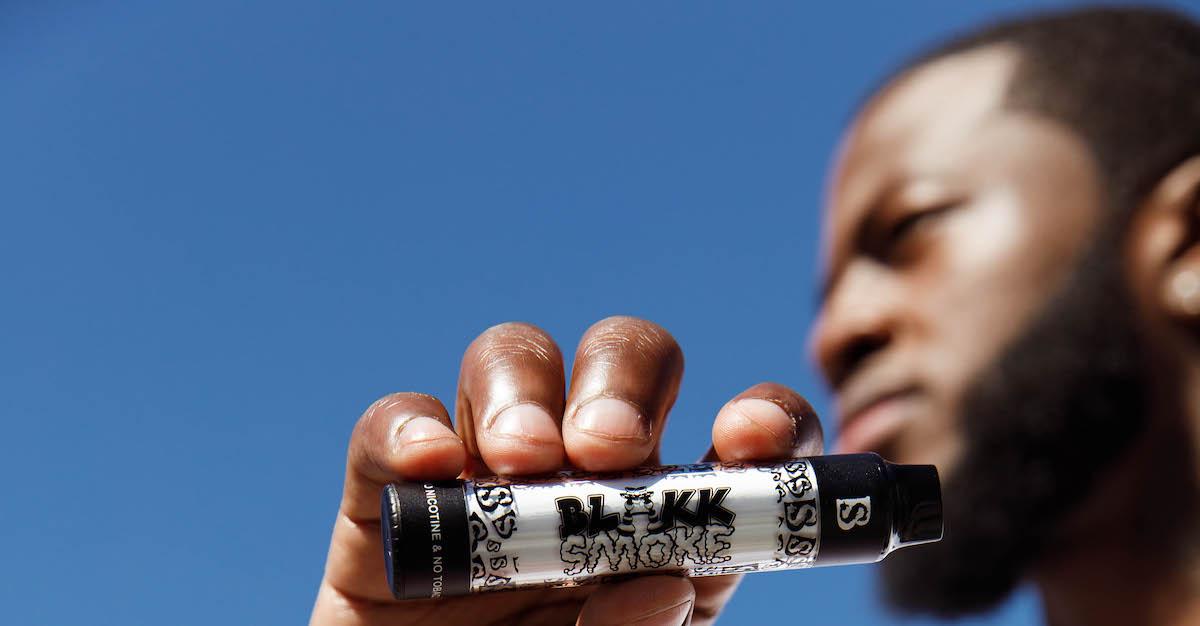 Article continues below advertisement
What is Blakk Smoke made of? The ingredients are pure fruit.
Blakk Smoke makes hookah and vape products from 100 percent fruit that has been applied to cane molasses, which are both typically used to make traditional hookah. However, Blakk Smoke's products are completely free of nicotine, tobacco, and the other toxic chemicals that regular hookah is known for.
According to Blakk Tatted, if you look inside your Blakk Smoke shisha, you "literally see nothing but [crushed] fruit in it." The Blakk Smoke On The Go Hookah Pens are filled with that in liquid form. Both come in various fruity flavors, from peach mango to pineapple.
Article continues below advertisement
Does Blakk Smoke get you high? It's a healthier alternative to smoking pretty much anything else.
No, Blakk Smoke will not get you high. The company's goal is simply to "eliminate the side effects of smoking hookah with absolutely no nicotine and no tobacco."
Essentially, for anyone who likes the sensation of smoking or is addicted to smoking — whether hookah, marijuana, cigarettes, or cigars — Blakk Smoke is a "healthier alternative."
Article continues below advertisement
That said, Blakk Tatted acknowledges that "of course, it's not 100 percent healthy for us to smoke, regardless" of what you are smoking.
"But that is our guilty pleasure, we're going to do a lot of things that we shouldn't do … So if we're going to do it anyway, let's try to do it the very best way that we can," he believes. "[I'm] not preaching that Blakk Smoke can cure you from everything, but I'm preaching that Blakk Smoke is a healthier alternative to what you already decided to do."
Article continues below advertisement
Blakk Smoke is helping people quit smoking, improve their health, and reduce their environmental impact.
"We have so many people that are so addicted to cigarettes and been on cigarettes for 15, 20, 25 years. And now, these people have been to me crying, saying … that Blakk Smoke has weeded them off cigarettes, they never could find an alternative [before]," Blakk Tatted explains.
"To be able to do something that you still love to do and still enjoy, but not expose yourself to as much as you normally do, is a win-win for me," he says.
And not only is swapping your cigarettes for something like Blakk Smoke a better choice in terms of personal health, but it's also a positive choice for the environment. Cigarette butts are one of the most littered items on Earth, leaching thousands of toxic chemicals into the environment once they are discarded. According to a report by the World Health Organization (WHO), every year, about 4.5 trillion cigarette filters enter the environment and pollute oceans, beaches, rivers, sidewalks, parks, soil, and more.
And to Blakk Tatted, these positive impacts of his business are even more meaningful than the company's millions of dollars in profits.
"I'd like for everybody to care, not just about making money but [about] people's health," he tells us. "It's bigger than just making a dollar."