Cigarette Butts Are No Longer the No. 1 Littered Item on Beaches
The most littered item collected during the annual ICC has been cigarette butts for the past 34 years — but the most recent coastal cleanup found that plastic food wrappers has taken the top spot.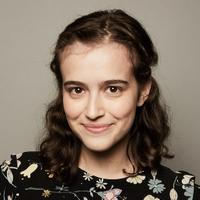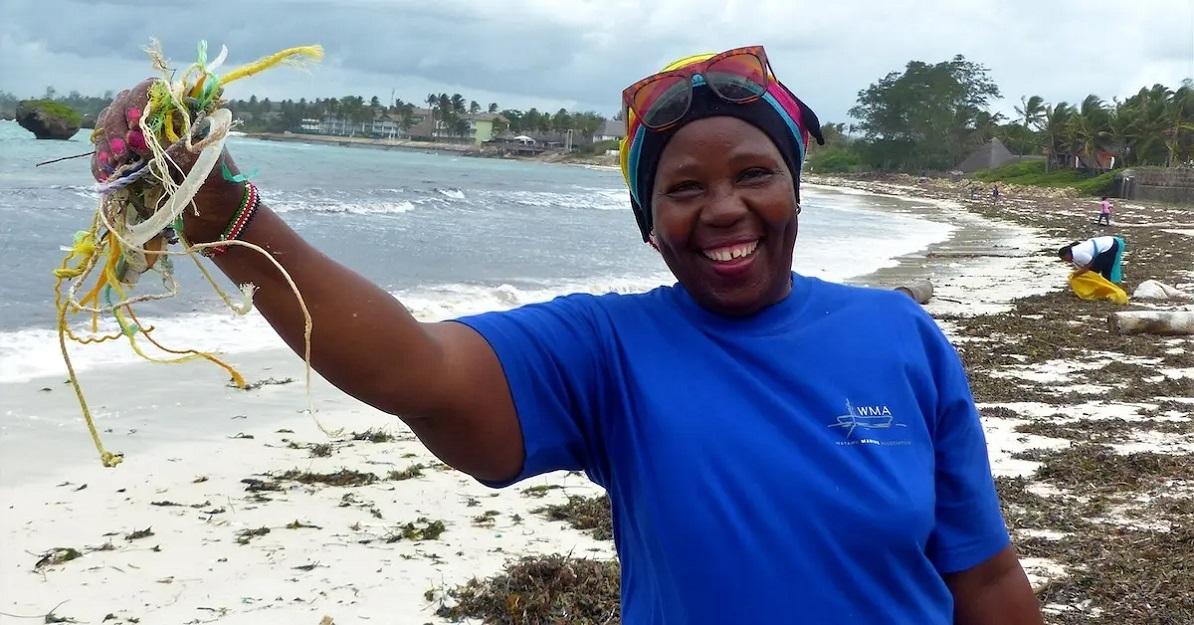 Article continues below advertisement
A total of 943,195 people from all over the world volunteered for Ocean Conservancy's 2019 International Coastal Cleanup (ICC), held on Sept. 21, 2019. At the cleanup, the international group of nearly 1 million volunteers patrolled coasts all around the globe, and they collected 32,485,488 littered items, totaling 20,772,294 pounds of trash. As mentioned above, the top item collected was plastic food wrappers — volunteers gathered a whopping total of 4,771,602 food wrappers, beating out cigarette butts, of which volunteers collected 4,211,962.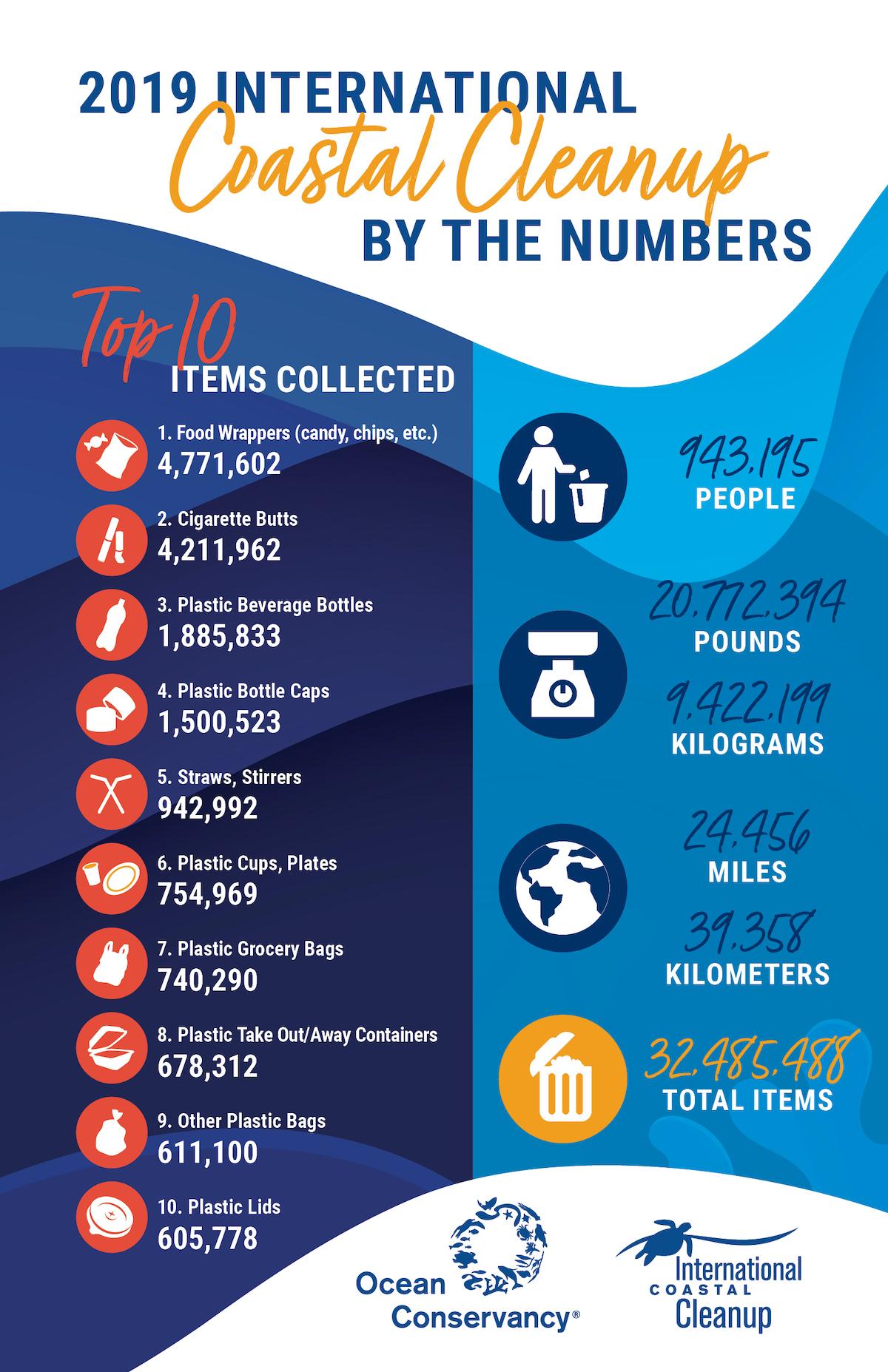 Article continues below advertisement
Rounding out the top 10 items found during the 2019 ICC were plastic drink bottles, plastic bottle caps, straws and stirrers, plastic crockery, plastic grocery bags, plastic takeout containers, other plastic bags, and plastic lids. The items in all 10 of those categories are primarily made from plastic — even cigarette butts, which many believe are biodegradable, almost always contain plastic filters. And interestingly, even though fishing paraphernalia makes up most of the plastic in the Great Pacific Garbage Patch, the 2019 ICC volunteers only found a total of 477,069 pieces of fishing gear along coasts.
Plastic food wrappers, used to keep snacks such as candy, cookies, and chips fresh, are generally not recyclable — plus, they are pretty lightweight, making it easy for the wind to carry them out of trash cans, onto the street, and toward coasts. But still, it comes as a shock that volunteers could collect 4.7 million food wrappers from beaches in just one day. That's a lot of snacks.
Article continues below advertisement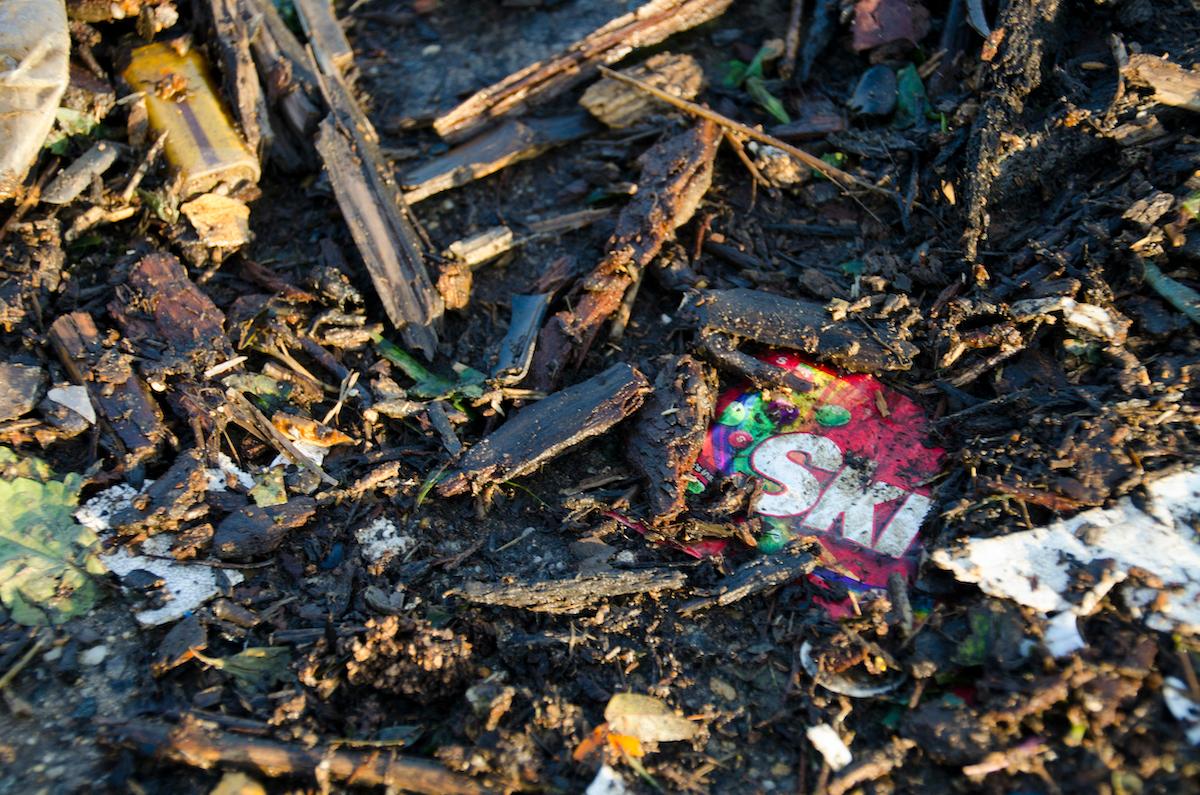 "In the early days of the ICC, volunteers were finding glass bottles, metal cans, paper bags, and other items that have increasingly been replaced by plastic alternatives," Allison Schutes, director of ICC, said in a statement sent to Green Matters. "As a result, more and more food-related plastics are ending up in our environment, where they persist and threaten wildlife indefinitely."
Article continues below advertisement
In response, Nick Mallos, senior director of Ocean Conservancy's Trash Free Seas program, is "calling for food science and packaging experts to accelerate research and development of packaging that isn't destined for landfills, and that keeps both people and our ocean safe and healthy." Many innovators are working on alternatives to plastic packaging — and the Earth is in desperate need of corporations to start scaling up these plastic alternatives, so that they can become as cheap as plastic wrappers.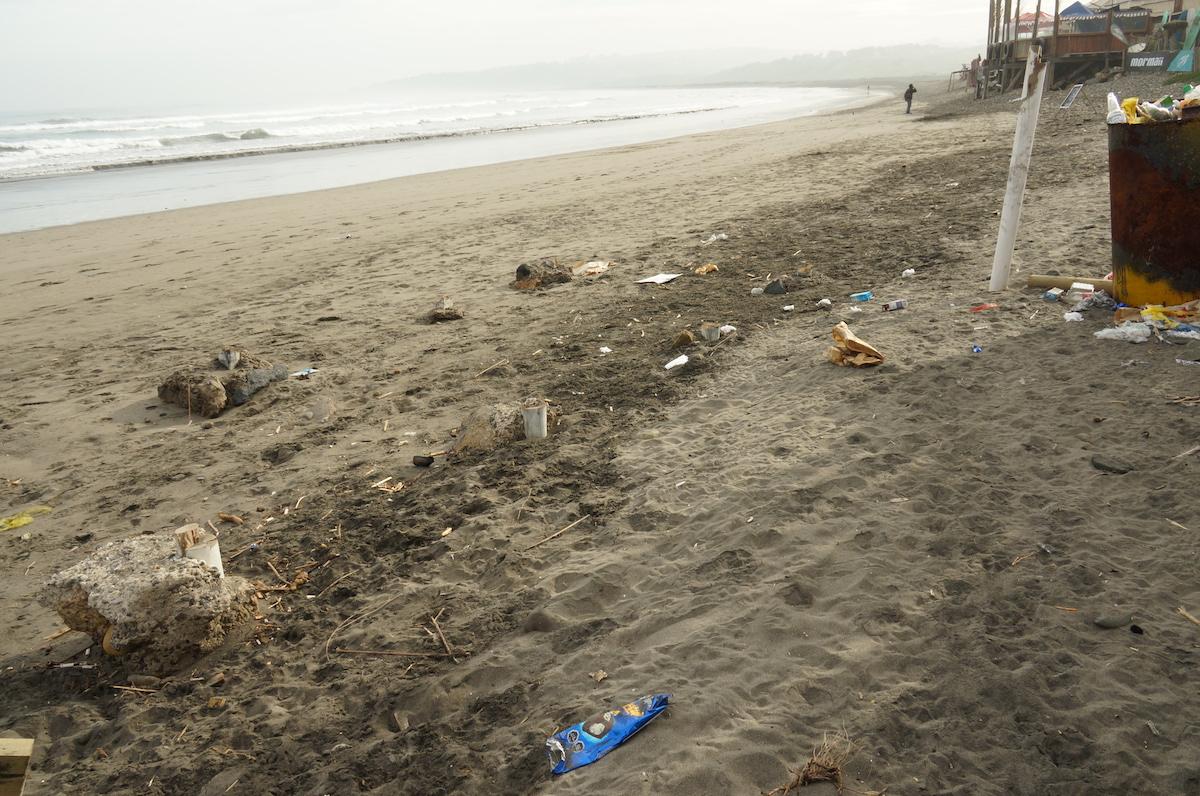 Article continues below advertisement
If the 2019 ICC findings have inspired you to reduce your consumption of plastic food wrappers, there are so many ways to make that area of your life more zero-waste. When grocery shopping, see if the products you usually buy in plastic wrappers are available in cardboard packaging (such as pasta), in the bulk section (such as rice, oats, candy, and more), or in larger packages that you can then dole out into smaller containers or Stasher bags (such as pretzels or nuts). Instead of buying individually-wrapped snacks like granola bars, consider making your own — not only will this cut down on packaging, but it will probably result in a healthier treat and save you money.
And for situations when you do use single-use food wrappers (or any plastic at all), make sure to dispose of it responsibly. First, see if there's a way you can upcycle it — maybe yesterday's chip bag can be used to pick up today's dog poop? Instead of chucking a loose wrapper in an uncovered trash bin on the street (where the wind could blow it into a storm drain), wait until you're inside and can throw it away in a trash can that will be bagged up for collection. Even better, check if TerraCycle has a brigade for that particular item, or invest in TerraCycle's Zero Waste Box.
The ICC is held every September, but this year, Ocean Conservancy is running the cleanup all September long. This decision was made in honor of the ICC's 35th anniversary, but also to be more flexible due to the coronavirus pandemic.
Click here for Ocean Conservancy's tips for getting involved with the ICC this month!