Juul E-Cigarettes Are Being Banned, to Protect the Health of Younger Generations
Why are Juul e-cigarettes being banned? The Biden Administration is looking to ban the sale of Juuls to protect the well-being of younger generations.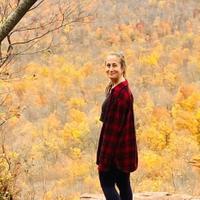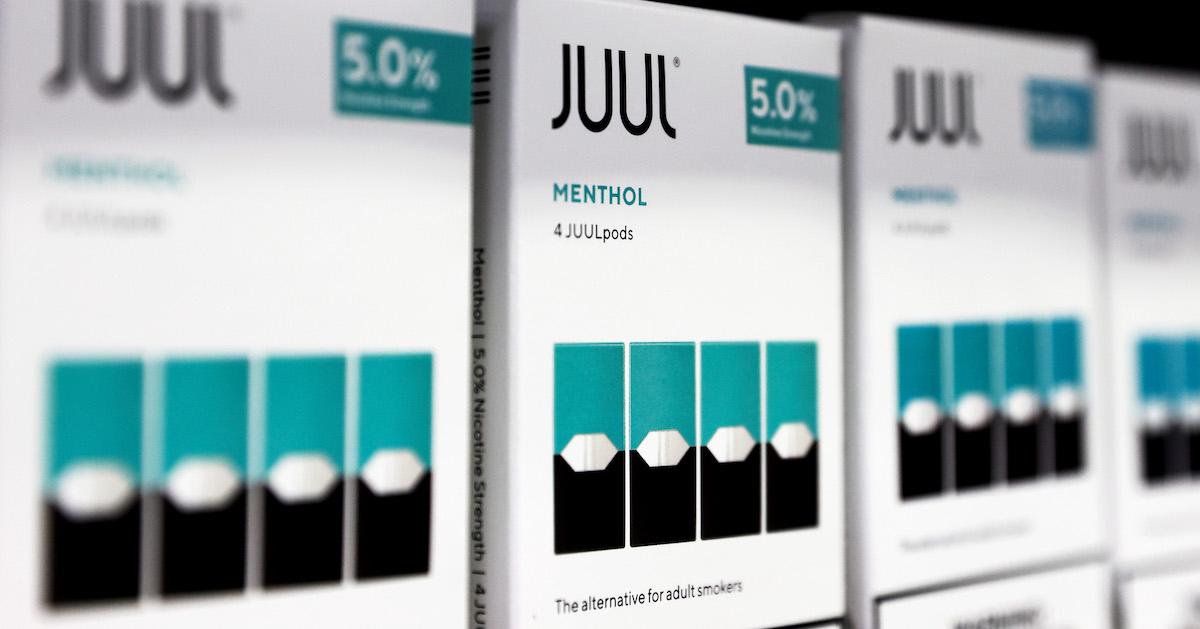 Although smoking traditional cigarettes has significantly decreased in popularity over the last several decades, it's relatively common to see teenagers — and even pre-teens — smoking e-cigarettes. Health-wise, this isn't a great sign.
Though e-cigarettes such as are touted as "healthier," they still pose health risks. And while there are age limits for purchasing them, they're still readily available to young kids, which is why the Biden administration has banned Juul's e-cigarettes.
Article continues below advertisement
Juul couldn't prove that its products met legal standards, which is what evidently led to their ban.
"The FDA is tasked with ensuring that tobacco products sold in this country meet the standard set by the law, but the responsibility to demonstrate that a product meets those standards ultimately falls on the shoulders of the company," Michele Mital, acting director of the FDA's Center for Tobacco Products stated.
"However, the company did not provide that evidence and instead left us with significant questions. Without the data needed to determine relevant health risks, the FDA is issuing these marketing denial orders," Mital continued.
The ban has been in the works for years now, but health-minded and eco-conscious folks alike are relieved their time on the market is coming to an end.
Article continues below advertisement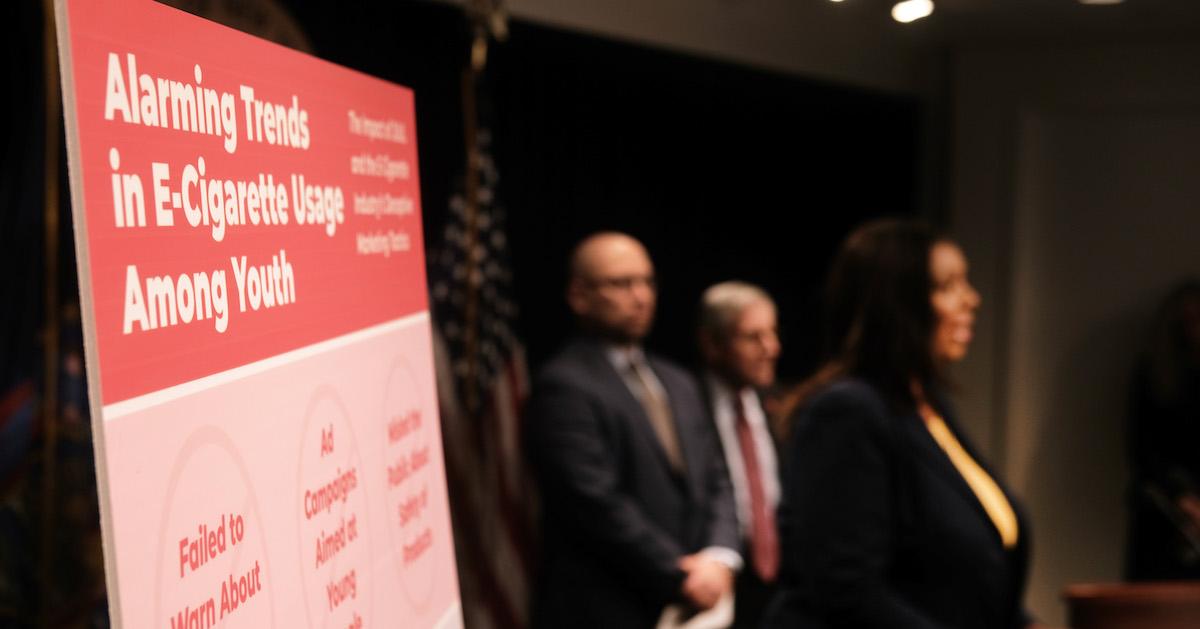 Why are Juuls being banned? They pose a serious health risk, particularly to young users.
On Thursday, June 23, the FDA banned all of Juul's e-cigarette products from the U.S. market, according to The New York Times. For years, regulators and anti-smoking organizations had looked to ban the vaping cartridges and flavor pods, because of how they affect both young adults and former smokers alike.
The company's products were banned after Juul had reportedly provided inconsistent data surrounding potentially dangerous chemicals that can leak out from the e-liquid pods.
Article continues below advertisement
"Today's action is further progress on the FDA's commitment to ensuring that all e-cigarette and electronic nicotine delivery system products currently being marketed to consumers meet our public health standards," agency commissioner Dr. Robert M. Califf stated, per The New York Times.
"We recognize [Juul's e-cigarettes] make up a significant part of the available products and many have played a disproportionate role in the rise in youth vaping."
The fight between the FDA and Juul has been ongoing for years. The company was first investigated in 2018, when marketing efforts appeared to be targeting children.
The legal age limit to purchase Juul's products was raised to 21, but the company was still reprimanded for marketing its products as a "healthier" alternative to traditional cigarettes, despite the known addictive effects of nicotine.
Article continues below advertisement
Moving forward, the FDA will have to determine which electronic cigarettes will be allowed on the U.S. market. And even though Juul is looking to appeal the ruling, public health groups are thrilled, to say the least. This also comes days after the FDA also proposed reducing nicotine levels in traditional cigarettes.
"Juul was fulcrum of the youth vaping crisis; it was driven by their product and marketing practices," Scott Gottlieb, M.D. praised the ruling in a tweet. "FDA is right to be circumspect."
Article continues below advertisement
How do Juuls affect the environment?
While this ruling is victorious for health-minded folks, it's also a major win in the environmental department.
According to Truth Initiative, e-cigarettes are made from plastic, nicotine salts, a variety of metals, lead, mercury, and lithium ion batteries. They take forever to break down in the environment, while leaching nasty chemicals and microplastics into soil and waterways.
Even though e-cigarettes might not cause lung cancer or air pollution quite like traditional cigarettes, they still have a nasty impact on both human health and the environment — ultimately, this is probably the best decision for our planet.