Looking For Things to Do in Des Moines? Here's Your Eco-Friendly Guide to the Midwestern Hub
Sustainable beer drinking, sculpture parks and garden tours, and zero-waste shopping are just a few eco-friendly things to do Des Moines, Iowa.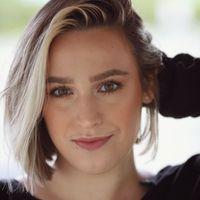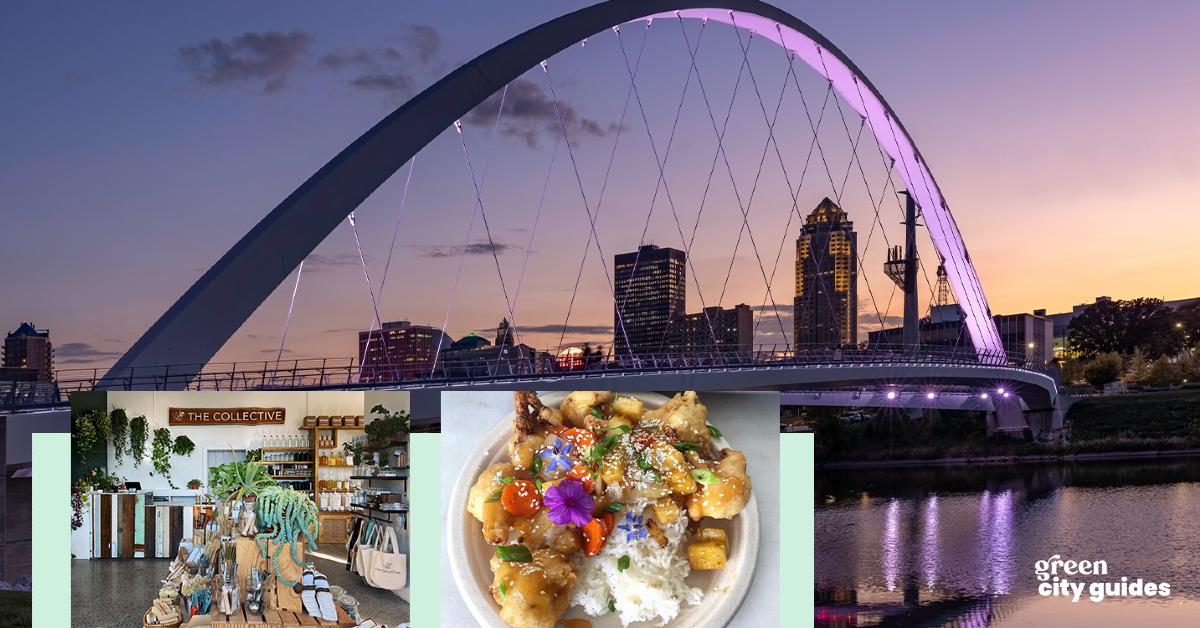 Commonly known as a flyover state, Iowa isn't a typical vacay destination. Not only that, but readers who know anything about the Hawkeye State are surely wondering how its capital city of Des Moines could possibly be the focus of a Green City Guide, as Iowa is America's top pork producer and famously presents a 600-pound, cow-shaped butter sculpture at the annual Iowa State Fair.
Article continues below advertisement
Article continues below advertisement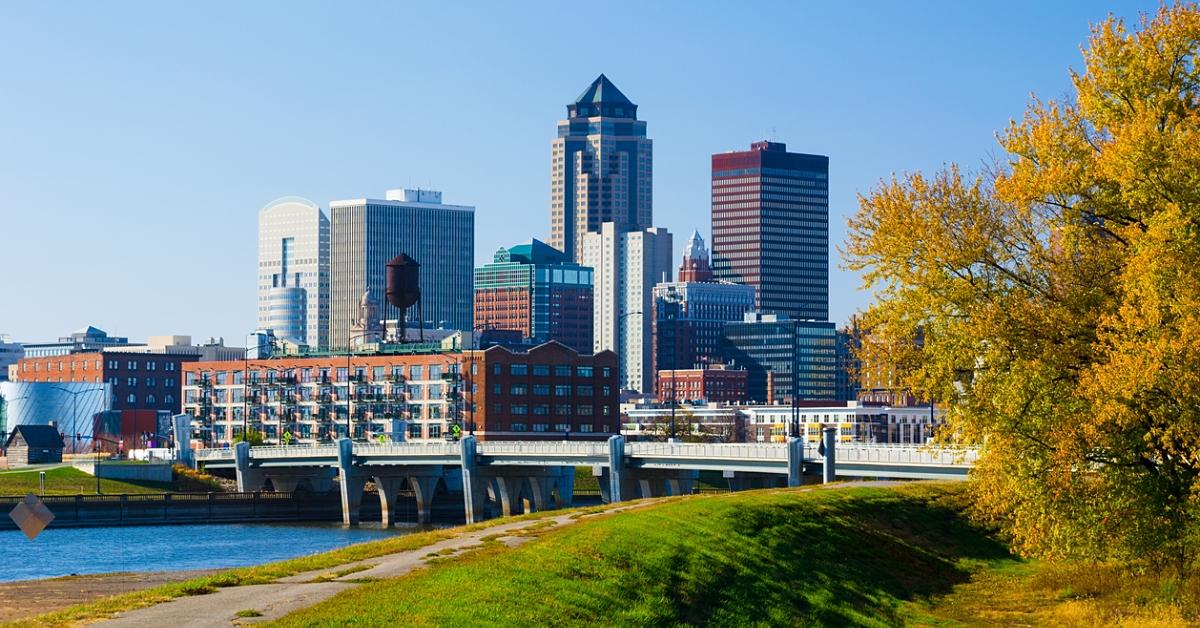 Where to stay: Marriott International, Inc.'s eco-friendly chain has a charming Des Moines location.
Element West Des Moines:
Located at 575 S. Prairie View Drive, just a mile from the Jordan Creek Town Center, the Element by Westin Des Moines location hopes to "inspire a healthy stay." Featuring "water-conserving features and energy-saving appliances," the hotel prioritizes sustainability.
According to its website, the hotel boasts a carbon footprint of 16.84 kilograms per room night and a water footprint of 248.55 liters per room night. Element West Des Moines also provides an indoor pool, a hot tub, a fitness center, an electric car charging station, and three event spaces.
Article continues below advertisement
Where to eat in Des Moines: Sustainable beer and vegetarian Vietnamese? Yes, please!
Des Fresh Foods:
According to Des Moines Girl, Des Fresh was once a popular food truck with a booth every so often at the Downtown Farmers' Market (which you should also investigate, as it's often mentioned on lists of the top U.S. farmers' markets).
Today, it sits at 520 SW. 9th Street in Suite 116. Crispy Chickpea n Fries combos, Fried Dumplings stuffed with "seasoned king oyster mushrooms, cabbage, carrot, onion, ginger, and vermicelli," and Scramble Street Tacos with "seasoned tofu, salsa verde, aioli, hot sauce, onion, cilantro, [and] lime" are just a few mouth-watering options on the vibrant all-vegan menu.
Article continues below advertisement
Á Đông:
The family-owned restaurant has satisfied bellies since 1989, making it a Vietnamese Des Moines staple. Located at 1511 High Street, Á Đông (which translates to "East Asian") offers a vegetarian menu full of noodle and rice dishes complete with tofu and veggies. And yes, the restaurant takes vegan requests!
The menu even has a "light" section, which presents health- and calorie-conscious patrons with Bánh Xèo Chay, a crispy pancake dish, and Bánh Tằm Bì Chay, an udon noodle dish.
Article continues below advertisement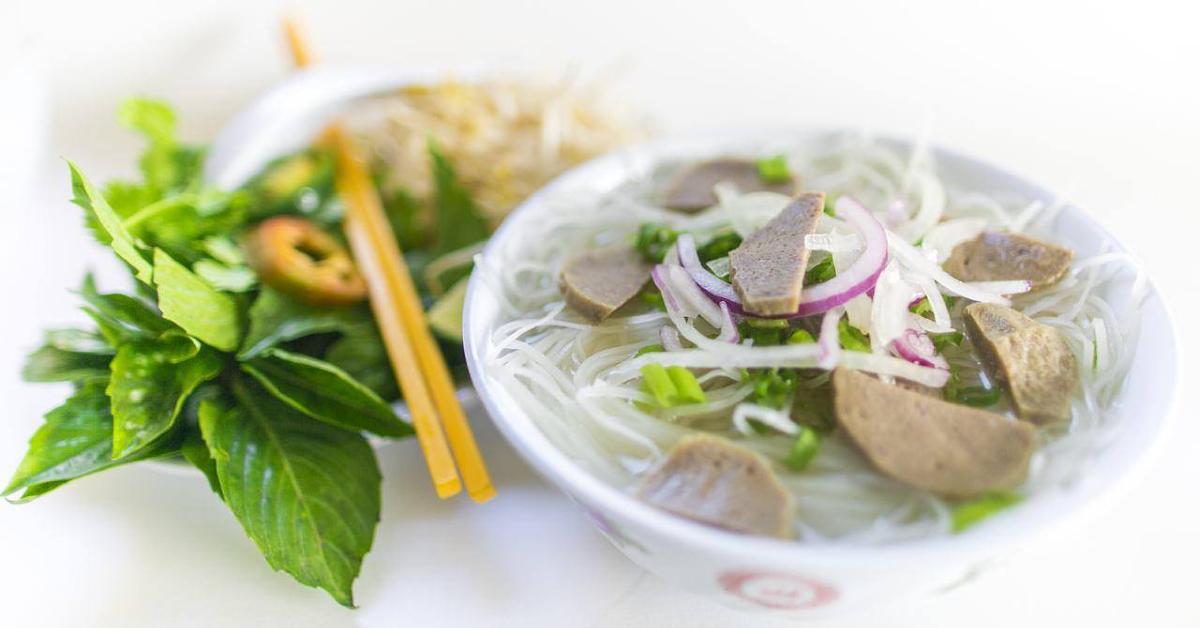 SingleSpeed Brewing Co.:
With a goal to gain LEED Certification, Dave Morgan's eco-friendly brewing company religiously monitors its water consumption, installed a 101 kilowatt-hour solar photovoltaic (PV) array in 2016, and utilizes high-efficiency (LED) lighting, motion sensors and timers, and natural light to save energy.
The SingleSpeed Des Moines location at 303 Scott Avenue — settled "right off of the bike trail and across the way from Principal Park" — offers a stellar lineup of local beers and an "evolutionary" menu full of plant-based comfort foods. Check out the Vegetarian Rueben with pastrami-flavored cured beets or the vegan Brussels sprouts with hoisin, peanuts, and cilantro.
Article continues below advertisement
Where to shop in Des Moines: Ethical boutiques and low-waste shops dot the cultural hub.
The Collective:
At 3523 6th Avenue in Suite 101 lies a bulk refillery that "will not tolerate injustice against humans, animals, or our planet." The Collective actively denounces "hate of any kind," all while offering vegan and low/zero-waste skincare, body care, and hair care products and gifts.
With an earthy, apothecary-esque aesthetic, The Collective is just as attractive to an Instagram feed as it is to Mother Earth.
Article continues below advertisement
MARNē:
Located at 350 E. Locust Street in Suite 101, MARNē is an ethical boutique "that supports brands that give a damn," including LOHN, BAGGU, and NOTO Botanics. Named after an Iowa city and the owner's Australian shepherd, the shop proudly sells trendy and timeless vegan clothing, accessories, and home goods that were made via fair trade practices.
Article continues below advertisement
Article continues below advertisement
What to do in Des Moines: Parks, bike trails, gardens, and festivals keep the city lively all year round.
Des Moines is known for hosting loads of annual attractions that aren't the renowned Iowa State Fair. The Capital City Pride Festival, the Latino Heritage Festival, and the World Food & Music Festival are just a few events to check out. If you'd rather not plan your trip around specific dates, fear not, there's still plenty to do and see.
Article continues below advertisement
Greater Des Moines Botanical Garden:
The Greater Des Moines Botanical Garden, at 909 Robert D. Ray Drive, gleefully melds art and horticulture for an ethereal guest experience. The 12-acre space features several indoor and outdoor gardens, sculptures, adult programming (Yoga in the Garden, Botany Book Club, the Champagne & Chocolate gala, et cetera) and family workshops (Feeding our Winter Friends), and Iowa's first ever corpse flower.
In terms of green applications, the Founders Garden and the Hiller Family Rain Garden were opened to the public in May 2022. These specific exhibits "feature a naturalistic planting style reflecting ecologies found in the state of Iowa while highlighting sustainable gardening and water management practices."
Article continues below advertisement
Pappajohn Sculpture Park:
Keep the adventure entirely outside and free by touring the Pappajohn Sculpture Park at 1330 Grand Avenue. The 4.4-acre park features 30-plus sculptures donated by famed art collectors and philanthropists John and Mary Pappajohn. According to the Des Moines Art Center website, their massive contribution "is the most significant donation of artwork ever made to the Des Moines Art Center."
Pack a picnic and take selfies with "Nomade" by Jaume Plensa and "LOVE" by Robert Indiana.
Des Moines' bike and walking trails:
Craving some exercise? Rent a bike and take the 8-mile West Des Moines Historical Bike Tour! Or walk the High Trestle Trail — a decommissioned railroad line that includes the High Trestle Trail Bridge — and take in gorgeous views of the Des Moines River Valley. The environment and your wide-eyed peepers will thank you.
In "Green City Guides," a travel series from Green Matters, we break down what to do, where to stay, what to eat, and more in various cities around the world — while staying sustainable.