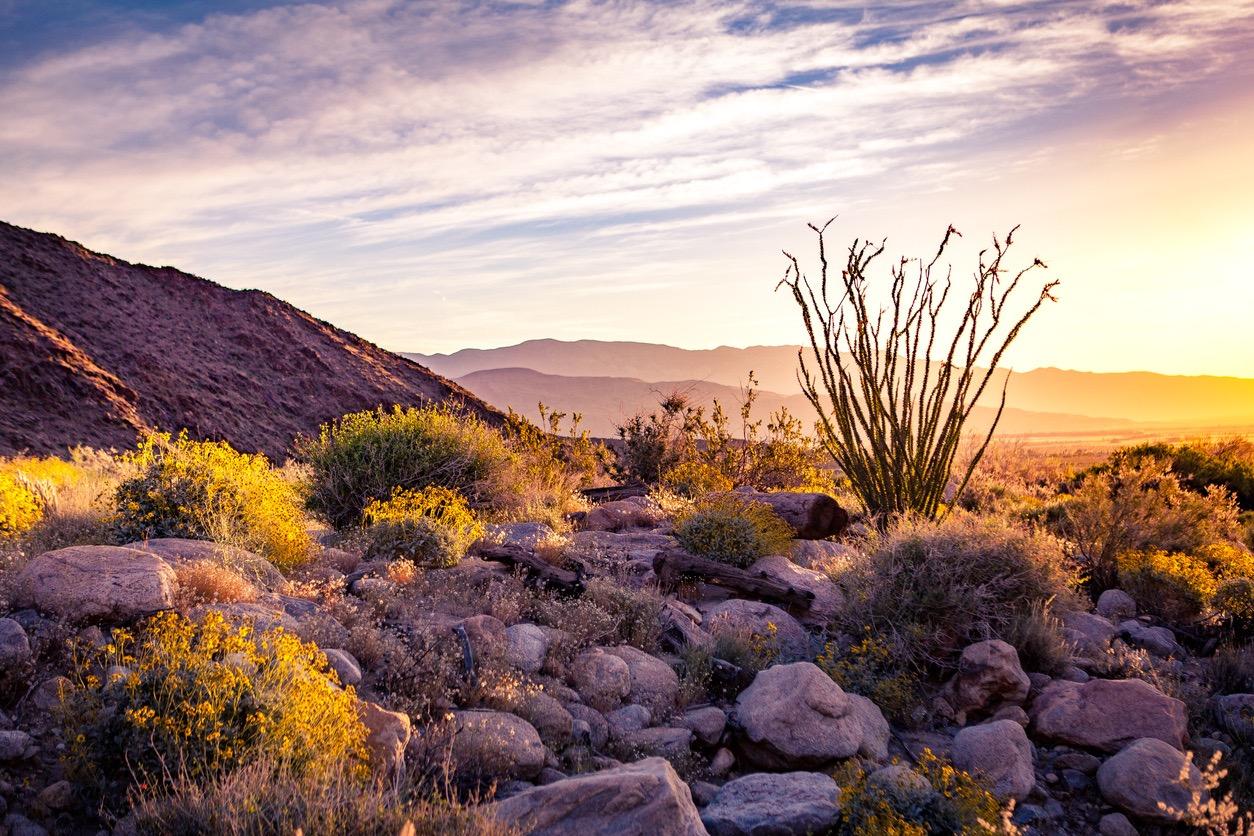 7 of the Best Hikes Near San Diego: Don't Miss Out on These Californian Gems
Visiting Southern California? Use this list of the best hikes near San Diego as motivation to explore the outdoors.
A trip to Southern California isn't complete without doing a little bit of exploring. The region is full of sunny days and amazing coastal views — you don't have to go far to experience everything the area has to offer.
In fact, some of the best hikes are near San Diego, making things even more convenient for visitors. Use this list of incredible SoCal trails as your motivation to get outside!
Article continues below advertisement
Torrey Pines Beach Trail Loop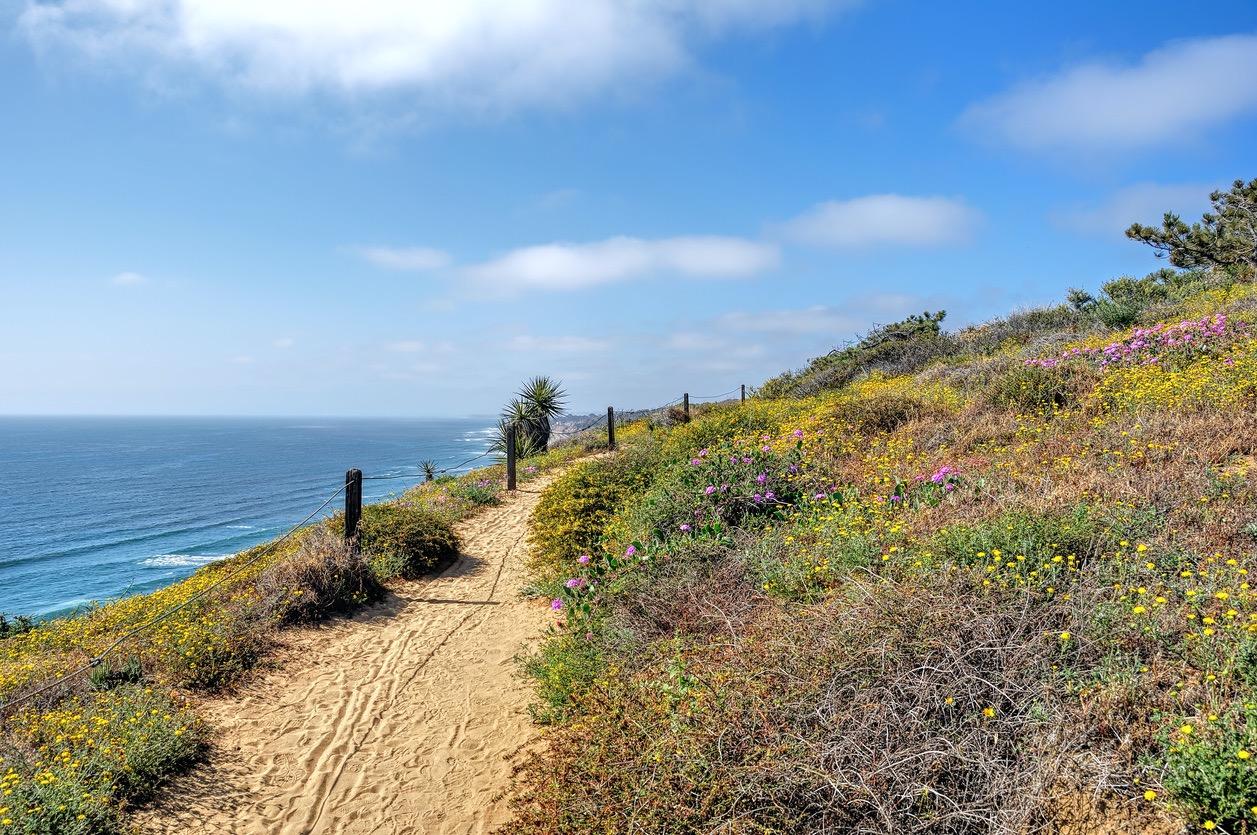 Out of all the trails on this list, this is the one that everyone should strive to do. It's only about 30 minutes away from the heart of the city and it encapsulates everything SoCal. The Torrey Pines Beach loop is an easy 2.3-mile hike that features a gorgeous coastline, colorful flowers, and unique plant life.
This trail is great for families looking for a quick (but awesome) outdoor experience. There is a parking fee for the main lot at Torrey Pines State Natural Reserve, but parking on Torrey Pines Road is free for visitors.
Article continues below advertisement
El Cajon Mountain Trail
El Cajon Mountain trail is a difficult, 11-mile hike that requires some scrambling and a lot of hard work. Hikers are going to want to bring a good supply of water, a few snacks, solid footwear, and sunscreen. Along the trail, there is an abundance of wildflowers and an old Jeep Hulk, which is a sign that the destination is near. At the top, visitors will be rewarded with a fantastic mountain view.
Article continues below advertisement
Potato Chip Rock
If you hike solely for the purpose of capturing the perfect Instagram pic, then there's no better choice than Potato Chip Rock. This is a very thin sliver of rock that, well, look's like a potato chip — it's a very popular spot for a photo op.
Don't be fooled though, you still have to put some work in. The trail is 7.4 miles out-and-back, with a decent elevation gain, making it a moderately rated hike.
Article continues below advertisement
Ernie Maxwell Scenic Trail
The Ernie Maxwell trail is a 4.6-mile out-and-back hike in the San Jacinto Wilderness. This scenic route takes hikers through a peaceful forest and up the mountain, allowing for the enjoyment of various rock formations and plants along the way. If visiting, always make sure to be courteous of any horseback riders sharing the trail.
Article continues below advertisement
Three Sisters Falls
Many outdoor enthusiasts venture out to the Cleveland National Forest to experience the Three Sisters Falls trail. This is a popular 4.1-mile route that features some spectacular waterfalls, wildlife, and native desert plants. Before heading to the trail, make sure you have the required Adventure Pass!
Article continues below advertisement
Borrego Palm Canyon
The Anza-Borrego Desert State Wilderness is the largest state park in California and is well worth a visit. Borrego Palm Canyon is one of the most popular trails in the park — it's a 2.9-mile loop that showcases a variety of palm species and wildflowers. Lucky visitors might even encounter a bighorn sheep.
Article continues below advertisement
Cowles Mountain
Cowles Mountain trail can be found in Mission Trails Regional Park. The hike is a little bit rocky and overgrown, but that doesn't stop visitors from flocking to the area. This is a short, 3-mile out-and-back trail that leads to a panoramic view of downtown San Diego — it's recommended to show up to the trailhead early due to its popularity.