California Residents Fear Oncoming Floods, With Pine Flat Reservoir Water Levels Rising
Pine Flat reservoir's water levels are rising behind the Pine Flat Dam — so much so, that residents are concerned.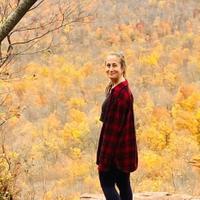 Article continues below advertisement
But even with the temporary reduction in place, per SJV Sun, Kings River Watermaster Steve Haugen wants residents to be on high alert.
"This cooperative action will temporarily reduce the amount of water passing through the Kings River channel in order to better accommodate very high unregulated storm runoff flows from Mill Creek and other smaller streams that discharge into the river below the dam," Haugen stated.
"River flows downstream from the dam are going to be climbing and will continue to be increased," Haugen also stated, via SJV Sun. "This could last into the summer."
Article continues below advertisement
What are Pine Flat Reservoir water levels like?
Central California's Pine Flat Reservoir receives water flow from a number of rivers and creeks in the area, per KMPH, and it's contained by Pine Flat Dam. But thanks to recent storms (like the 2023 atmospheric river) the water is building up behind the dam, rapidly. Officials have decided to move forward with a flood release, which would impact Fresno, Kings, and Tulare Counties — though it would decrease the amount of pressure on the dam, to prevent something catastrophic from happening.
Article continues below advertisement
But the U.S. Army Corps of Engineers worries the area may endure a record runoff season, meaning the worst of the floods is yet to come.
At the moment, Pine Flat Dam is at 78 percent capacity, and once the water is released, it will flow into the Tulare Lakebed. This is intended to make more room for water resulting from snowmelt as well as future rainstorms. Water releases are likely to last through the summer, depending on conditions in nearby communities.
Already, per SJV Sun, authorities have been forced to reduce the water flow because the King's River water levels were getting too high.
To ensure families and businesses are safe from harm, authorities are spreading the word of these releases to locals. It's important to know the risks, and to stay up to date on local, regional, and state warnings.
Article continues below advertisement
Pine Flat residents are also being asked to temporarily avoid tap water.
In addition to floods, the ongoing storms have also impacted Pine Flat residents' drinking water.
According to ABC30, authorities have put restrictions on tap water consumption for 48 hours, as of March 20. The recent storms damaged the local water source, and though a temporary water line has been installed, testing has to be done to use it.
Residents can flush toilets and wash their dishes, but should refrain from consuming water from the tap until further notice.