SpaceX's First Starship Launch Was Canceled. Next, the Entire Rocket Exploded (Updates)
When is the next Starship launch? Although SpaceX intended to launch its spacecraft on April 17, it wasn't able to make its journey.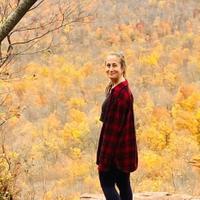 UPDATE, April 20, 2023: Three days after the first attempted Starship launch, the rocket exploded shortly after takeoff, per CBS News. Fortunately it was un-piloted and nobody was hurt, but it gave onlooking locals and media quite a show.
PREVIOUSLY, April 17, 2023: Even though Elon Musk could change the world by investing in renewable energy or in bettering underserved communities, the founder of SpaceX has invested a portion of his wealth in the infamous billionaire space race... sigh. But nonetheless, thousands of Americans were looking to stream SpaceX's Starship launch on Monday, April 17 at 8:00 a.m. CT (9 a.m. ET) — before the spacecraft disappointingly didn't launch. However, many are now looking forward to the next Starship launch.
Article continues below advertisement
"Cryogenic propellant load of Starship is underway, liftoff in T minus 1 hour," Musk initially tweeted at 8:18 a.m CT. But the Tesla founder's attitude drastically changed less than an hour later.
"A pressurant valve appears to be frozen, so unless it starts operating soon, no launch today," he tweeted again, around 9:11 a.m. "Learned a lot today, now offloading propellant, retrying in a few days…"
"Standing down from today's flight test attempt; team is working towards next available opportunity," a tweet from SpaceX also reads.
So, when will the next launch take place? And what was the goal of this spacecraft launch in the first place?
Article continues below advertisement
Why was SpaceX's Starship launch canceled?
Musk's loyal followers, as well as livestreaming space enthusiasts, were incredibly disappointed after SpaceX called off the launch of its Starship Super Heavy. According to India Today, the spacecraft experienced a pressurization problem in the rocketship's first stage. So instead, the SpaceX team decided minutes before its scheduled liftoff that today would basically just serve as a practice round. Oh well.
It was supposed to lift off from SpaceX's Starbase facility in Boca Chica, Texas.
Article continues below advertisement
And while this is undeniably disappointing, it seems as though Musk was mentally prepared for the Starship launch to get canceled from the get-go.
"There's a good chance that it gets postponed since we're going to be pretty careful about this launch," Musk said during a Twitter livestream before SpaceX announced its Starship launch was postponed, as per Express News. "If it does go wrong, it's a lot to go wrong."
Article continues below advertisement
When is the next Starship launch?
Luckily, celestial nerds won't have to wait too long before Starship's next launch.
According to Popular Mechanics, SpaceX's next Starship launch could take place within the next 48 hours. Even though the spacecraft's engine was never actually ignited today, SpaceX will need to acquire more fuel for the rocket to prepare to take off again. Fueling a rocket takes quite a bit of time and materials, which is why it won't be able to launch immediately.
Per The New York Times, the launch will send the spacecraft from Texas, to the Pacific Ocean of the Hawaiian islands. Eventually, SpaceX aims to utilize this rocket, which melds the Super Heavy Rocket and Starship Capsule, to bring nauseatingly wealthy U.S. citizens from Earth to the moon and mars. By 2025, it will supposedly be used to complete the Artemis III mission to do so. So if you're a billionaire who isn't planning on donating any of that money, I guess prepare to try space exploration.
Article continues below advertisement
Article continues below advertisement
How big is SpaceX's Starship? Specs on the high-tech spacecraft:
Based on its size and capabilities, it's clear that SpaceX's Starship space craft is no joke. According to SpaceX, it's capable of transporting upwards of 150 metric tonnes (about 330,693 pounds) reusable, and 250 metric tonnes (about 551,156 pounds) expendable, as well as 100 passengers, comfortably. It measures at about 120 meters (394 feet) high, and 9 meters (29.5 feet) in diameter.
Even though SpaceX's Starship first scheduled Starship launch off 2023 was canceled, it seems like another attempt will be made quite soon. And while we don't necessarily support the intent behind the billionaire space race, it's going to make history, either way.