Reusable Water Balloons With Magnets Could Be Hazardous — Try This Instead
Reusable water balloons with magnetic closures can be hazardous. Here are our suggestions for alternative options that are still eco-friendly.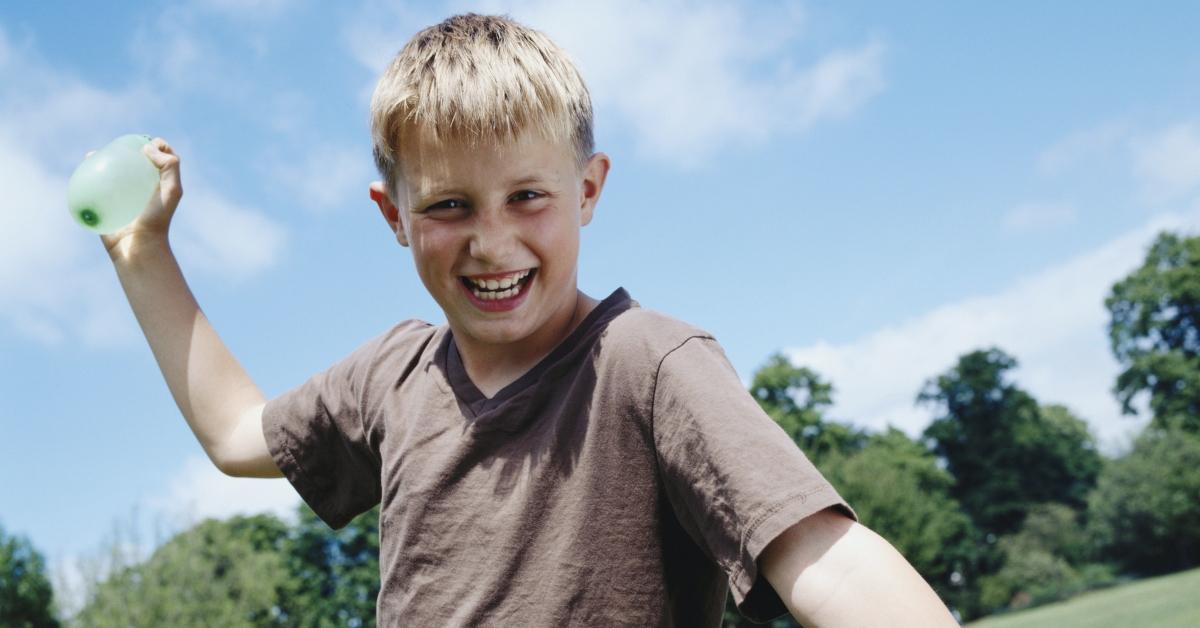 Article continues below advertisement
Article continues below advertisement
Magnetic reusable water balloons are a good water balloon alternative — with a caveat.
Many of the reusable water balloons you can buy today are silicone balls held together with a magnetic closure. You simply sink the balloons in water, and they fill with water. When colliding with a target or getting squeezed, these silicone balls open slightly to release the water.
While these reusable water bombs are the closest thing to traditional water balloons, they come with warnings for people who use them. The tiny magnets in the balloons can dislodge and get accidentally inhaled or ingested. The magnets have even caused deaths after they were ingested, Pediatrician Nicole Baldwin told KCAL News.
Article continues below advertisement
Kelley Whitty warned other parents on Facebook about the danger reusable water balloons can have after her 8-year-old daughter ended up in the emergency room after accidentally inhaling magnets. Doctors removed six magnets that had bonded to the girl's septum, Whitty wrote in a July 7, 2023, Facebook post.
"These magnets fell out of a reusable water balloon and must have been on the towel, unbeknownst to her when she wiped her face and immediately went into her nose," Whitty said.
HIMIWAY Refillable Silicone Water Balloons
There is no magnetic closure on the HIMIWAY Refillable Silicone Water Balloons. These reusable balloons perform like a traditional balloons and self-seal when you fill them up. They are made of durable silicone that won't break and can be used repeatedly. The HIMIWAY Refillable Silicone Water Balloons sell at Walmart for $4.99 for four balloons.
Article continues below advertisement
Hiitytin Reusable Water Bomb Balloons
The self-filling silicone water bomb balloons made by Hiitytin also don't use magnets. To use them, put the ball in water and close the two sides. The ball will open and release the water when it hits its target. You can get the Hiitytin Reusable Water Bomb Balloons on Amazon for $16.99.
Reusable cotton splash water balls
The 100-percent cotton reusable water balls work by soaking up the water. The water in the ball can last about five minutes before you'll need to soak it again. They are great for the pool, where they can always stay saturated. You can buy a bag of 60 KUANGO cotton water balls on Amazon for $29.99.
DIY reusable water balloons with crochet
If you are handy, you can even crochet water balloons for your kids using chenille-style yarn. The blog Left in Knots provides a free pattern for crocheting water balloons that are reusable, washable, dryer safe, and eco-friendly. You can also buy someone else's homemade crochet water balloons on Etsy. The crochet water balloons act like a sponge and soak up the water.