Cupro Fabric is Gaining Popularity as Vegan Silk — but Is It a Sustainable Material?
Cupro fabric is made from cotton, and is a vegan alternative to fabrics made from nonrenewable resources — but it also uses toxic chemicals.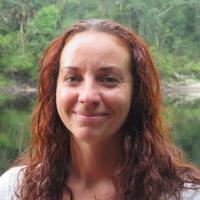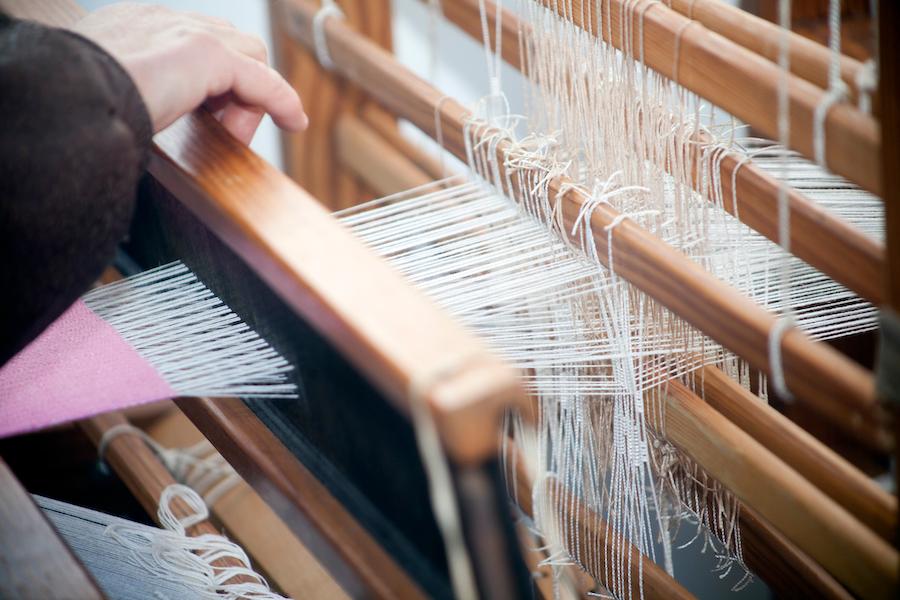 The Gist:
Cupro is a semi-synthetic fabric made from cotton.
It is biodegradable and vegan.
However, it is produced using some pretty toxic chemicals.
Article continues below advertisement
The fashion industry is known for the enormous amount of waste it sends to landfills each year. Garments like acrylic, nylon, polyester, and spandex are made from petroleum, a nonrenewable resource that largely increases carbon emissions and can take hundreds of years to break down.
Biodegradable, plant-based fabrics are gaining traction as viable alternatives to these types of synthetics. Reuters reports that global production of cellulose-based fibers grew more than 10 percent in 2022, based on data from the nonprofit Textile Exchange. While bamboo may be the most recognizable fabric of this cellulose group, Cupro has emerged as another contender for those seeking vegan fabrics. So what is Cupro, and is it a sustainable alternative to materials like polyester or spandex?
Article continues below advertisement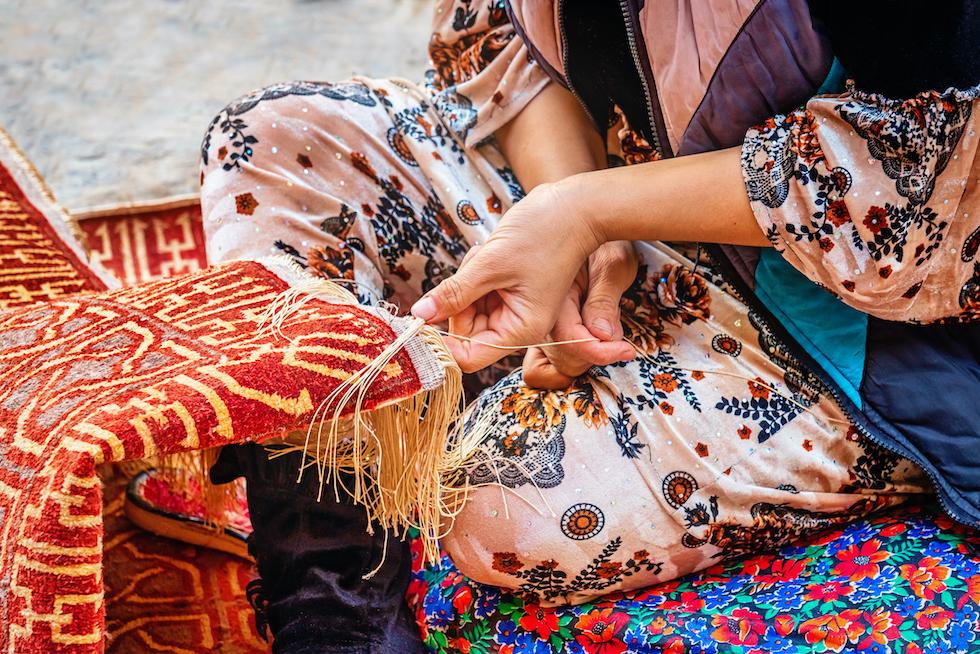 What is Cupro fabric made of?
Treehugger explains that Cupro, also known as cuprammonium rayon, is a semi-synthetic fabric that's gaining popularity as a vegan, plant-based alternative to silk. Similar to bamboo fabric, Cupro is considered a "rayon" material, a wider category that refers to fabrics that consist of cellulose fibers from plant pulp.
Article continues below advertisement
Unlike most cellulose-based fabrics that are made from wood pulp, Cupro is made from the byproducts of cotton waste. Short fibers (cotton linter) that are normally removed from cottonseed during the textile production process are refined and used to create Cupro. Although it's made from a natural material (cotton) that makes it biodegradable at the end of life, Cupro consists of harsh chemicals used during the manufacturing process. In fact, the material is even referred to as "ammonia silk."
What is Cupro fabric like?
Cupro fabric is known for its smooth, light, texture that works well for clothing items that drape across the body such as blouses and dresses. The cotton in Cupro allows for breathability, yet it is designed to mimic silk, so it dries quickly and stays cool to the touch.
Article continues below advertisement
According to the clothing retailer Sisa, Cupro shrinks in hot water, but can be machine washed in cold water on gentle cycles using a delicate soap. It's best to hang Cupro to dry, and iron the fabric on low or medium heat.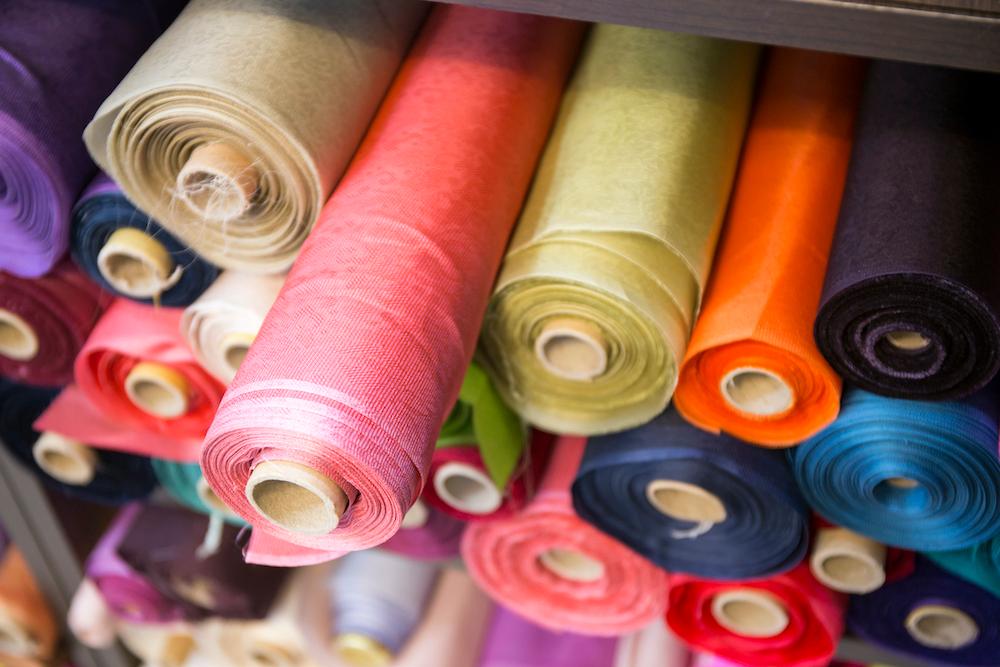 Article continues below advertisement
Is Cupro fabric sustainable?
Cupro could be classified as recycled material because it's made from production waste. In many ways, it's a more attractive alternative to polyester, which requires the use of fossil fuels. However, it doesn't receive glowing marks for its sustainability because of other factors.
For starters, Cupro is made from cotton, a crop that is notorious for using massive amounts of water as well as pesticides that can then pollute and damage ecosystems. Conventional cotton cultivation also leads to soil degradation on a large scale.
Article continues below advertisement
Even if the cotton itself used in Cupro manufacturing was organic (which it often isn't), Cupro requires copper sulfate, ammonia, and caustic soda during the manufacturing process that, according to the Council of Fashion Designers of America, make it illegal to produce in the U.S. due to the manufacturers inability to comply with air and water protection regulations.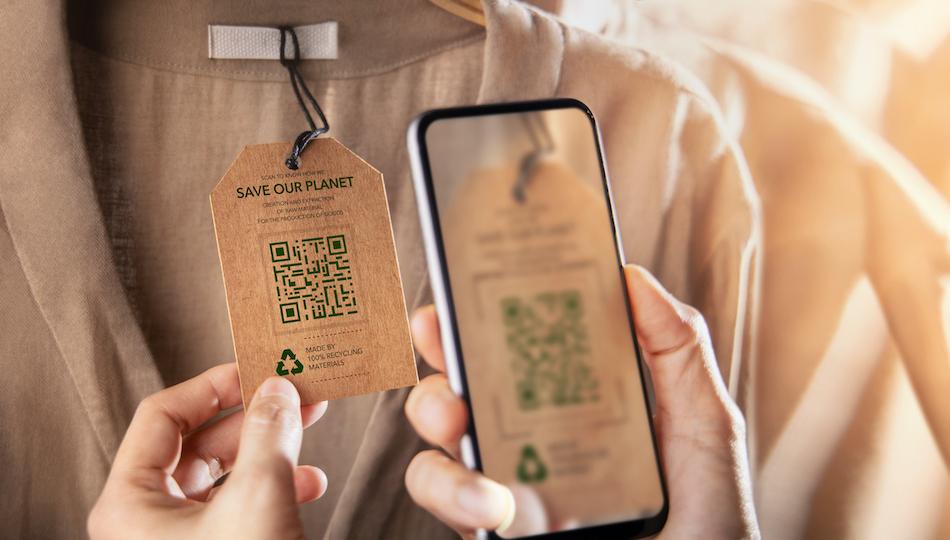 Article continues below advertisement
The majority of Cupro is produced in China, where these regulations do not apply, leading to serious environmental issues and human health concerns for workers exposed to these toxic chemicals. It's important to look for clothing companies that are sourcing Cupro that meets the Global Recycled Standard or other similar standards for ethical production.
A life cycle assessment conducted by Impact Ninja determined that Cupro is not considered a sustainable material, in large part because the final disposal of the chemicals used in the manufacturing process "is toxic and requires strict control." It did conclude that parts of the process – such as using the cotton waste – can be beneficial. The end of life stage of Cupro is also considered sustainable because it is reusable, biodegradable, and compostable.
All that being said, no fabric is 100 percent environmentally sustainable — the best way to reduce the impact of your clothing shopping is to buy garments secondhand.