7 of Boulder's Best Thrifting Hot Spots
Thrift stores in Boulder offer the chance to shop sustainably or enjoy an inexpensive hobby. Check out these great Boulder thrifting locations.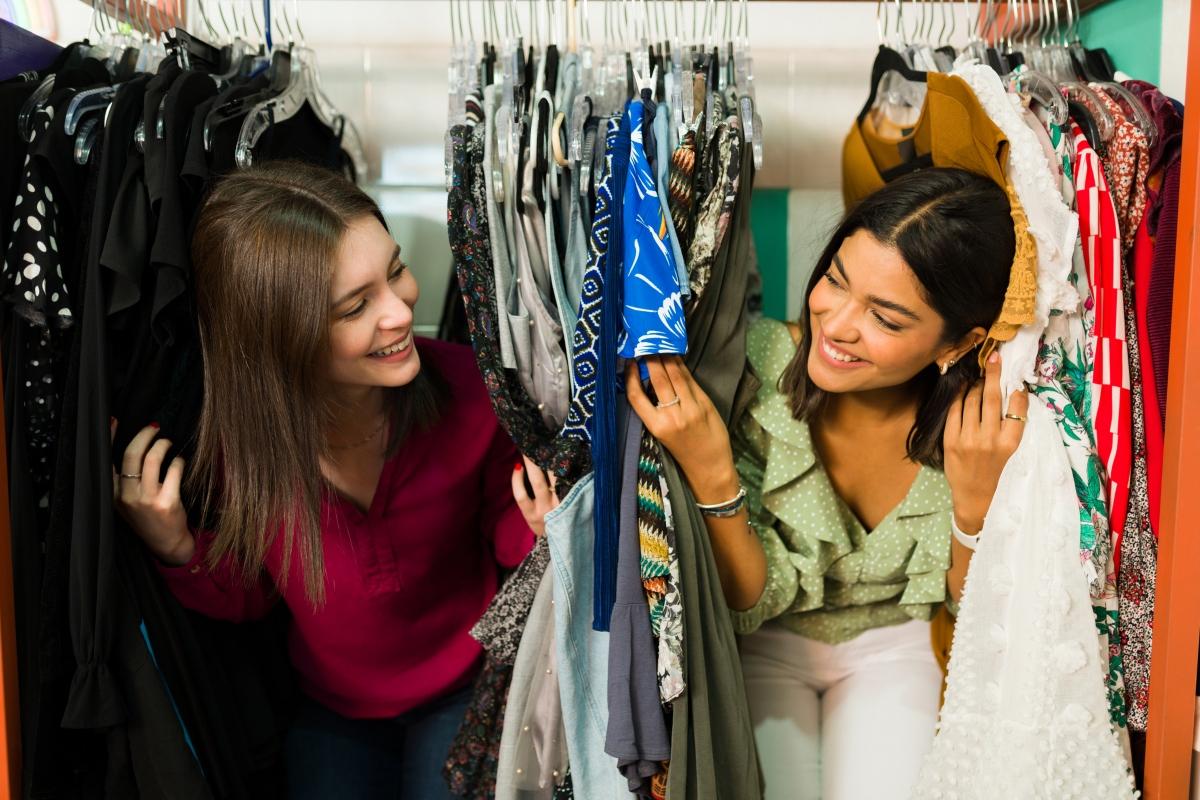 Article continues below advertisement
Some of these Boulder thrift stores specialize in designer brands at bargain prices, while others feature a more eclectic mix of furniture, accessories, home décor, electronics, and more. Plenty of them give back to deserving organizations, too!
Rags Consignments
Rags Consignments is found at 3129 28th Street in Boulder. One woman started it from her basement in 1995, and it's since expanded to two physical locations (the other is in Cherry Creek) as well as an online store. The store even donates items that were consigned but not sold to organizations like the Boulder YWCA, Denver's Dress for Success, and more.
Article continues below advertisement
Common Threads
Located at 2707 Spruce Street in Boulder, Common Threads is a popular boutique consignment shop you need to check out. Scour the store for luxury and high-end brands like Prada and Balenciaga at much more budget-friendly prices. There's a location in Denver, Colo. as well.
Article continues below advertisement
Pig + Pearl Secondhand
Pig + Pearl Secondhand, previously known as Ares Thrift Store, is found at 5320 Arapahoe Avenue. The shop tells customers that it's both Earth-friendly and animal-friendly, as roundups on purchases at Pig + Pearl benefit local animal rescue organizations. Shopping in-person is available Fridays through Mondays, and there's also 24/7 shopping online at the eBay shop.
Article continues below advertisement
Greenwood Thrift Shop and Consignment Gallery
At 3600 Arapahoe Avenue in Boulder, the Greenwood Wildlife Thrift Shop and Consignment Gallery offers two fun stores under the same roof. Find bargain clothing, décor, books, and more at the Thrift Shop, while the Consignment Gallery contains art, jewelry, and other high-quality consigned items for sale. Plus, proceeds from thrifting there benefit the Greenwood Wildlife Rehabilitation Center!
Article continues below advertisement
The Lafayette Flea
Just about 11 miles from Boulder is The Lafayette Flea, where over 175 vendors are onsite with a huge selection of vintage items for you to peruse. It's at 130 E. Spaulding St. in Lafayette, and offers you a different kind of thrifting, with so many vendors selling unique types of items.
Article continues below advertisement
Art Parts Creative Reuse Center
Who wouldn't love the chance to stock up on art and DIY supplies at steep discounts, while keeping those supplies out of landfills? Art Parts Creative Reuse Center is a nonprofit at 3080 Valmont Road in Boulder that sells donated art supplies like beads, fabric, yarn, paints, and tools. What a great way to foster sustainable creative expression!
Article continues below advertisement
TRU Hospice Thrift Shop
When you go thrift shopping in Boulder, check out TRU Thrift Shop at 5565 Arapahoe Avenue. At this thrift store, your purchases will help support the community by benefiting TRU Community Care's programs. These programs guide community members through stages of advanced illness and loss.