Want to Get Thrifty in Bozeman? Here Are the Best Thrift Stores
For some, thrifting is a sustainable way to get a good deal, and for others it's a hobby. Check out the best thrift stores in Bozeman, Montana.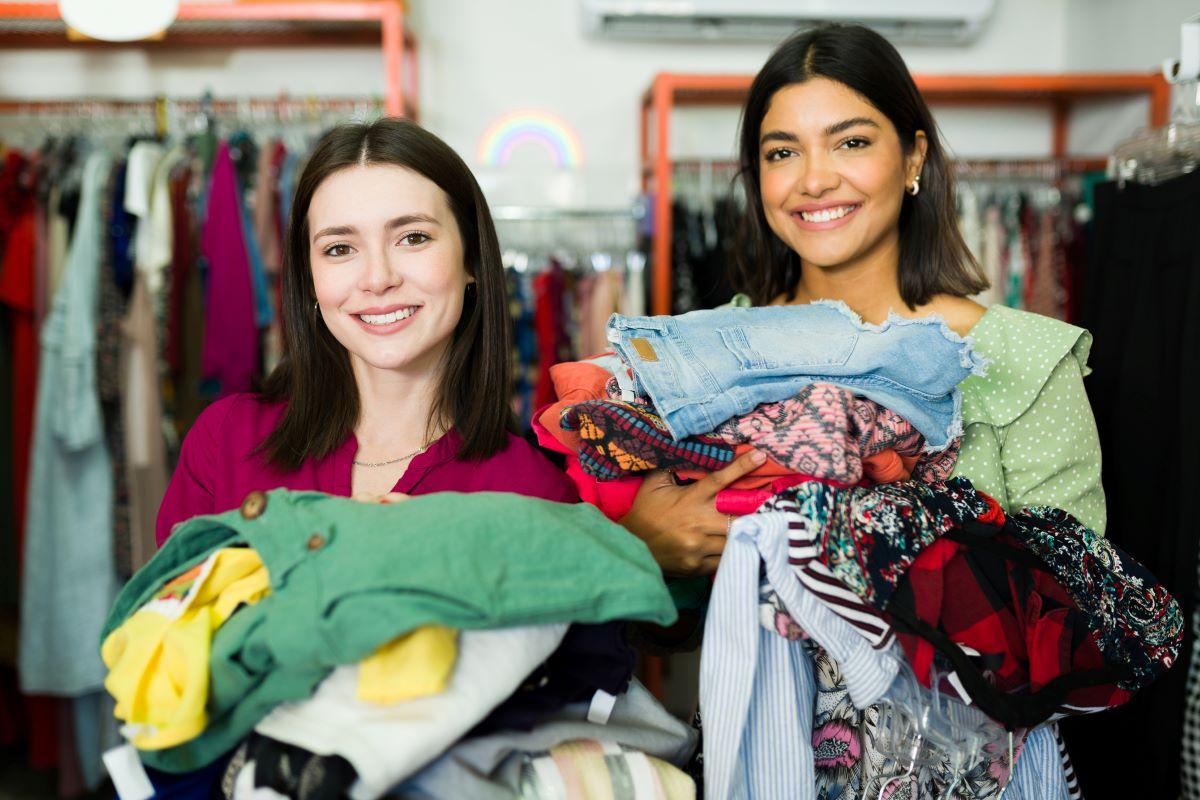 Everything old is new again. With Y2K and '90s style hotter than ever, bargain hunters and trendsetters are crowding thrift stores and designer resale shops all over Bozeman, Montana (and the world) to get their hands on secondhand must-haves. And while everyone loves a great deal, many have turned to thrifting as a way to save the planet and score unique, hard-to-find pieces.
Article continues below advertisement
Whether you're a local or just visiting, if you're on the hunt for new-to-you items, statement pieces, or eco-friendly fashion, you need to check out the best thrift stores in Bozeman.
Sacks Thrift Store
Located downtown at 138 W. Mendenhall, the Sacks Thrift Store opened in 1986, making it an integral part of the town's history. At Sacks, you'll discover pre-owned clothing, books, furniture, antiques, housewares, furniture, and more. As a nonprofit thrift shop, all the proceeds go towards The Help Center, which provides crisis counseling for people in need. The first Saturday of the month is half-price Saturday, and they offer special discounts for military, seniors, first responders, and more.
Article continues below advertisement
Treasure Emporium 406
Treasure Emporium 406 is a treasure trove of undiscovered gems just waiting for you. Head over to 16 N. 9th St. next to Ashley Furniture to get your hands on incredible bargains on vintage clothing, jewelry, housewares, ties, belt buckles, toys, antiques, and hauls from estate sales. Whether you're dropping off donations, looking for a DIY project, or you'd just like to say hi to Sugar, the shop dog, you should check it out.
Article continues below advertisement
ReCouture
For the ladies who lunch and those who just want to look the part, ReCouture is the local go-to boutique to buy or consign preloved designer pieces. Located at 2320 West Main St. (with a new spot opening in Littleton, Colo.), you'll find denim jackets, dresses, designer jeans, cardigans, and more by designers including Current Elliott, Burberry, Rag & Bone, and Kate Spade. ReCouture also offers closet services to help you decide what should stay, and what needs to go.
Article continues below advertisement
Twice Treasured Thrift
A secondhand shop with a special mission, all proceeds of Twice Treasured Thrift (81680 Gallatin Road) help reduce the cost of tuition for the local Manhattan Christian School. When you step inside, you'll find new, preloved and vintage antiques, holiday merchandise, furniture, books, home decor, and more. But the best part is to know your purchase helps a young child achieve their dreams. Donations are welcomed during certain hours, and the shop is also often looking for volunteers.
Article continues below advertisement
Bozeman Vintage
Looking to dress like a local? Bozeman Vintage offers pre-owned Western wear for everybody, straight from the Rocky Mountain West. From cowboy hats to boots, fringe buckskin leather jackets, plaid shirts, studded belt buckles, prairie dresses, pearl-snap shirts, and mackinaws, discover your yeehaw at this eclectic secondhand store. Drop by 1008 North 7th Ave. to shop items from the '40s to shop or sell your vintage castaways.
Article continues below advertisement
Rethink Thrift
If you're on the hunt for high-quality secondhand pieces at low, low prices, you must visit Rethink Thrift at 2630 W. Main Street. The shop has an amazing selection of pre-owned items for the home and your closet, like couches, kitchenware, dressers, hats, artwork, lamps, tops, and so much more. Don't forget to donate your unwanted pieces — and if you shop on Friday, you'll get 50 percent off everything in the store.
Article continues below advertisement
Rare Bird Vintage
Owned and operated by a stylish mother-daughter duo, Rare Bird is the type of vintage boutique you may expect to find in Bozeman. Located in the heart of Bozeman at 131 W. Babcock St., this whimsical shop features an expertly curated selection of must-have and rare vintage finds. From raglan tops and fringe ponchos to western suits and cowboy boots, Rare Bird simply can't be missed.