North Face's Circular Design Collection Is Meant to Be Recycled When You Send It Back
North Face recently announced the launch of its circular design collection, which aims to minimize waste and to keep materials in cycle as long as possible.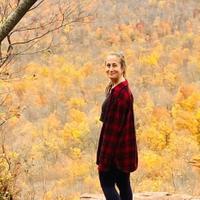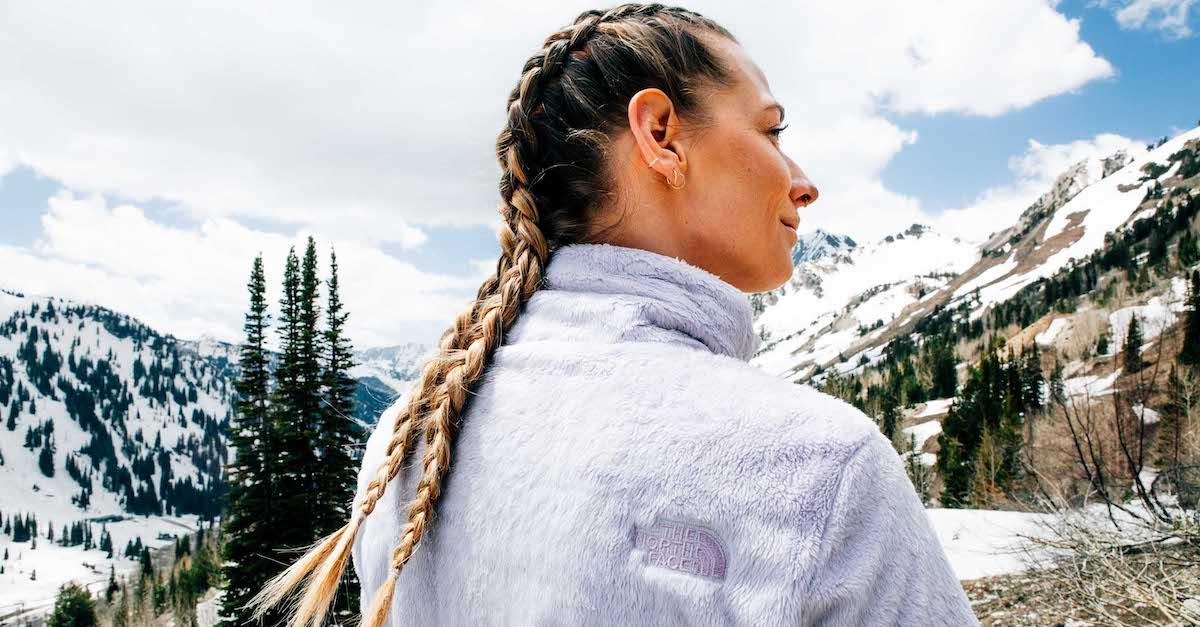 One of the leading causes of pollution is the clothing industry — between pollutive manufacturing practices, fabric waste, and harmful dyes and chemicals, it takes a major toll on our planet's air, soil, and waterways. But North Face's circular design collection aims to minimize the company's environmental impact.
Featuring 20 different styles, each piece is made from gear that the company breaks down after you send it back, to upcycle the materials into something completely new.
Article continues below advertisement
"When we launched the Renewed Design Residency, our goal was to rethink the way we designed to embed principles of circularity from the start," Kellen Hennessy, The North Face circular design manager, also stated in a press release sent to Green Matters.
"We're excited to introduce our first circularly-designed products which puts these principles into action, minimizing waste and enabling cycle-ability at the end of the garment life cycle."
Article continues below advertisement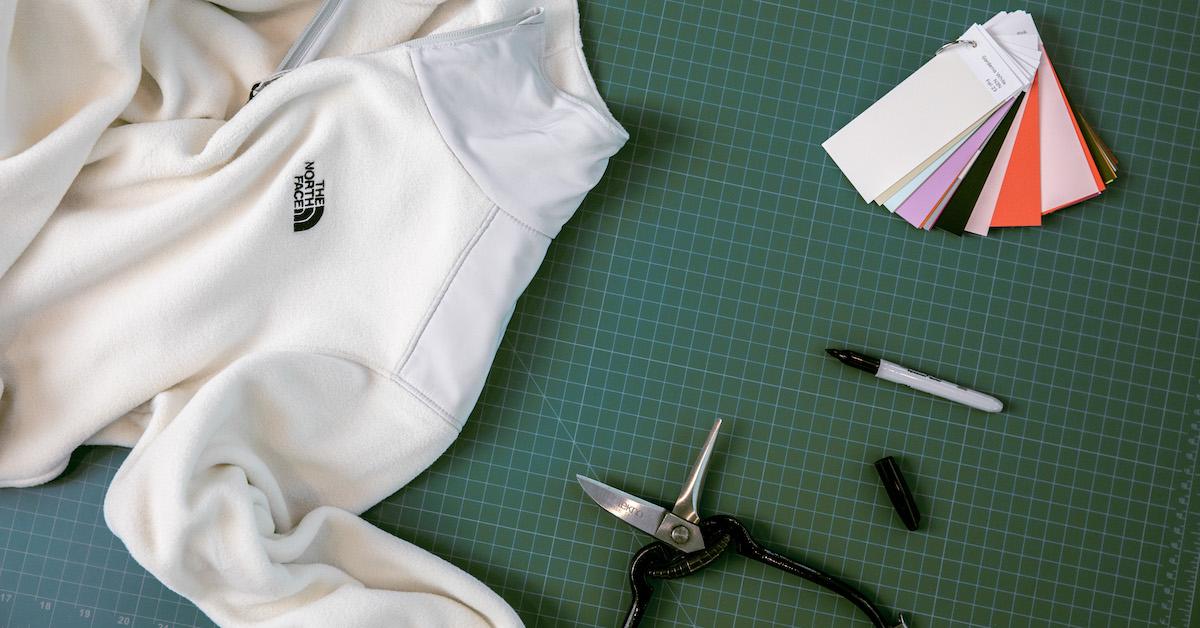 What to know about The North Face's new circular design:
While The North Face is considered to be a pioneer in the realm of sustainable, slow fashion, the company, which is famous for its high-quality activewear, unleashed its circular design collection on Oct. 6.
Back in 2020, the company first launched its Renewed Design Residency, which taught designers the importance and principles behind circular design — this brought the concept of an entirely circular collection to life.
Article continues below advertisement
The styles are eco-friendly takes on the brand's iconic Osito styles, as well as pieces from the Auburn collection, including jackets and Polartec fleeces. Everything from the circular collections look almost identical to the traditional version, but they are crafted with single-fiber construction and trim. This makes it easier to break them down, and recycle them into new, equally high-quality garments.
Styles will come in adult, plus, and youth sizes, as well as in the form of accessories.
Along with this exciting new series, The North Face also plans to bring back its take-back program, which will be called Renewed. This will enable customers to bring all circular design products to Renewed Take-Back bins at The North Face stores. Those who hold XPLR Passes will receive $10 in credits for doing so.
This is part of the company's commitments to have 100 percent its top materials responsibly sourced recycled, regenerative, or renewable by 2025.
Article continues below advertisement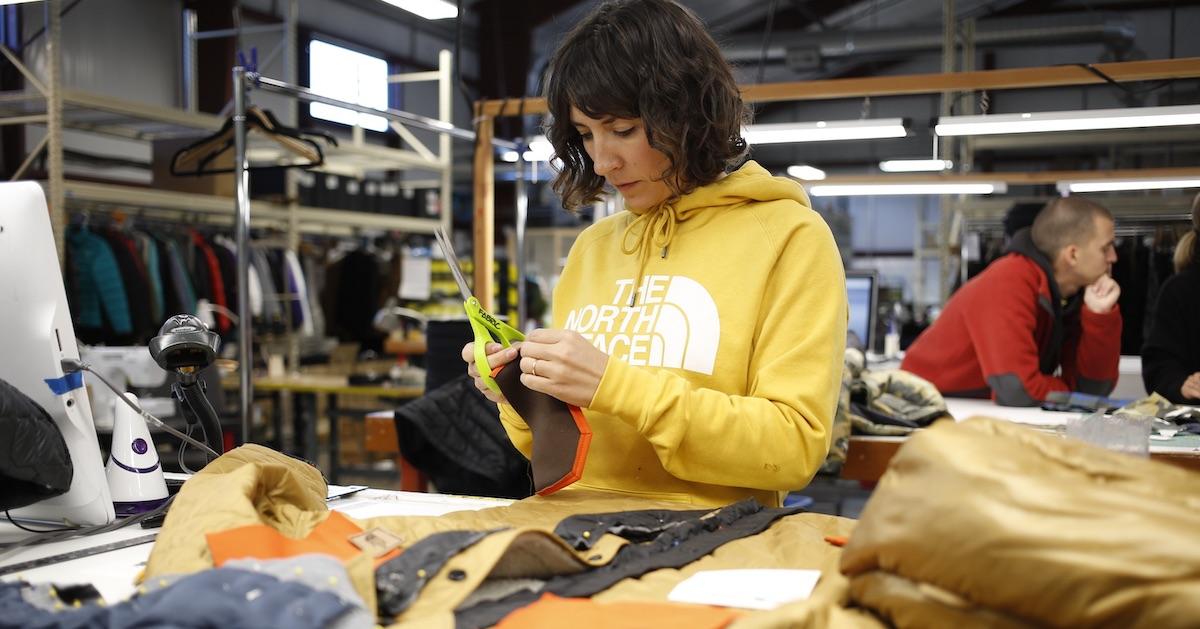 North Face is a historically sustainable slow-fashion company.
It goes without saying nobody's perfect — clothing production, as a practice, isn't great. And if you're going shopping, secondhand is best. However, in the realm of making new clothing purchases, The North Face started taking sustainability seriously, long before it was "cool."
The company first launched Warranty and Repair programs in 1968 and 1971, to ensure quality, and that gear and clothing wasn't being tossed into landfills out after only a few years of use.
According to the press release, the brand's take-back program, Renewed, was also launched in 2018. However, this recent revival of the beloved program makes it easier than ever to break down clothes, especially with pieces from the circular design collections. And, as previously mentioned, the Design Residency was also launched in 2020 to promote circularity within the company.
That said, we're beyond excited to get our hands on something from one of the new circular collections.