What's A Closed Loop System?
Closed-loop systems use sustainable supply chains that reuse the same raw materials. Apple and Sierra Nevada are both fans of the practice.
Businesses use all kinds of terms to prove they're environmentally friendly. "Recyclable," "plant-based," and "energy efficient" all get tossed around a lot — and while most people generally know what those words mean, there's one frequently used phrase that's harder to decipher: closed-loop system.
Article continues below advertisement
When a company says it uses a closed-loop system, it's referring to its supply chain. Under a closed-loop system, businesses reuse the same materials over and over again to create new products for purchase. It's a way to conserve natural resources and divert waste from the landfill, and increasingly, more companies are adopting it.
The phrase "closed-loop system" is often paired with "circular economy," which is "an industrial system that is restorative and regenerative by intention or design," to use the World Economic Forum's definition. It's helpful to think of literal loops or circles to understand the core concept. Instead of raw materials moving in a straight line from collection, through manufacturing, to purchase (and, once it's broken or used up, the trash can), imagine a loop. The materials are always moving through this loop, never reaching an endpoint.
Article continues below advertisement
When a product has served its purpose, it restarts at collection. Someone pares the item back down to scraps, providing "new" raw materials. Then it's manufactured into a finished product yet again, one the consumer can then purchase.
Article continues below advertisement
Think of aluminum cans. When you finish drinking a beverage out of a can, you put it in a recycling bin. Factories salvage the aluminum and make another can that is shipped to a store, where anyone can buy it. The process can be repeated thousands of times.
Closed-loop systems can be applied to all kinds of industries. Take the beer business. Sierra Nevada has closed the loop in the company's Chico, California facilities, where the beermakers compost waste generated from the brewery into soil used to grow new barley and hops.
Article continues below advertisement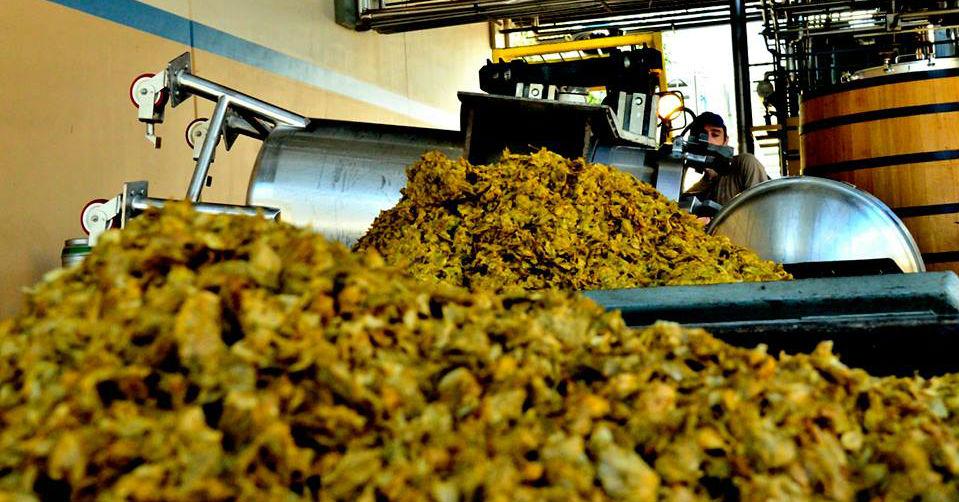 But that's far from the only example. Companies like For Days are fighting the concept of fast fashion with closed loop clothing. When customers sign up for a For Days subscription, they receive a bundle of shirts, ranging from basic tank tops to sweatshirts. Once the clothes are worn down, stained, or torn, subscribers send them back for a new set — derived directly from those used threads.
Article continues below advertisement
Apple is also aiming to close tech loops with its plan to transition to 100 percent recycled products. The company has already taken some steps towards this goal with its give-back program, which encourages customers to return their old phones and computers. Those products can be stripped and remade into new ones, with the help of a special robot named Liam that Apple has tasked with the job.
Article continues below advertisement
Essentially, a closed-loop system encourages companies to treat their products as resources, not disposable trash, and allows customers to participate in a circular economy that maximizes every scrap of aluminum in your soda can, cotton in your T-shirt, or gold embedded in your iPhone camera.
More from Green Matters: