"Because I Feel Like It" Is Alaska Man's Excuse for Littering Right Next to Trash Can
A brave woman called out a parking lot litterbug, scolding him for littering.
Article continues below advertisement
Why would someone throw trash on the ground when a perfectly good garbage receptacle is mere feet away? The woman who confronted the Alaska man for his food litter wondered the same thing. Find out how the man reacted and whether he saw the error of his ways.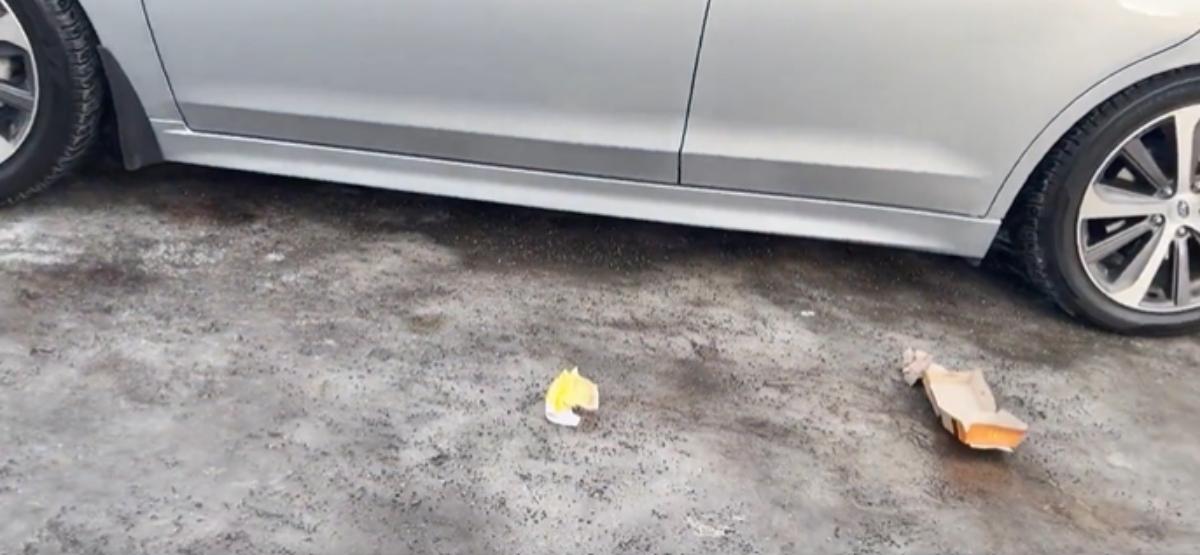 Article continues below advertisement
A woman confronted a man for littering in a parking lot.
It's hard to believe anyone behaves this way, but a March 2023 video of an older man eating dinner in his car shows that this type of entitled and reckless behavior is still going on. A video reposted by TikTok user @Hotspotmedia revealed the startling encounter between this man and the woman who asked him why he chose to litter.
The first thing the woman said to him was, "Why are you littering?" The gray-haired man wasn't pleased by that question, so he first responded, "Because I feel like it." The man went on to use some explicit language we won't repeat here, implying that the real problem was not his littering habit, but the woman's interference in his life. He told her the world would be better if people minded their own business.
Article continues below advertisement
The woman scolding him kept her cool, probably much better than I would have! She calmly reminded him that a trash can was nearby, to which he said, "There's a trash can sitting right there!" as he gestured to the spot on the pavement where his trash already lay.
Next the woman tried to appeal to a sense of respect for his home state of Alaska, reminding him of its "unspoiled" nature, but the man wasn't moved, simply telling her he already knew that since he'd been born there. The woman said, "You'd think you'd want to take better care of it." Unfortunately, the man still did not pick up his garbage to dispose of it properly, instead rolling up his window.
Article continues below advertisement
Here's what people said online about the littering incident.
On the @Hotspotmedia TikTok page, commenters urged the person to post the man's license plate. One suggested, "Pick the trash up, follow him home then put it in his mail box or leave it outside his front door." Someone else said, "At his age you would think he would know better."
Article continues below advertisement
Others, though not defending the man who littered, felt that confronting him wasn't the way to go. One wrote, "You could really make an impression by not saying anything and getting out of your car and putting it in the trash. Lead by example, not words." Another said, "In fairness, if she's so concerned she can pick it up herself."
Whether or not speaking to the man about his littering was the smartest way to handle the situation (thank goodness things didn't escalate further), we hope he decided to avoid littering in the future.