Why Cats Seem to Like Cardboard Boxes More Than Their Actual Toys
Why do cats like cardboard? It seems like every cat needs one in their arsenal of toys. And luckily for all cat parents, they're pretty cheap.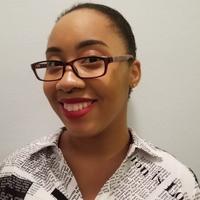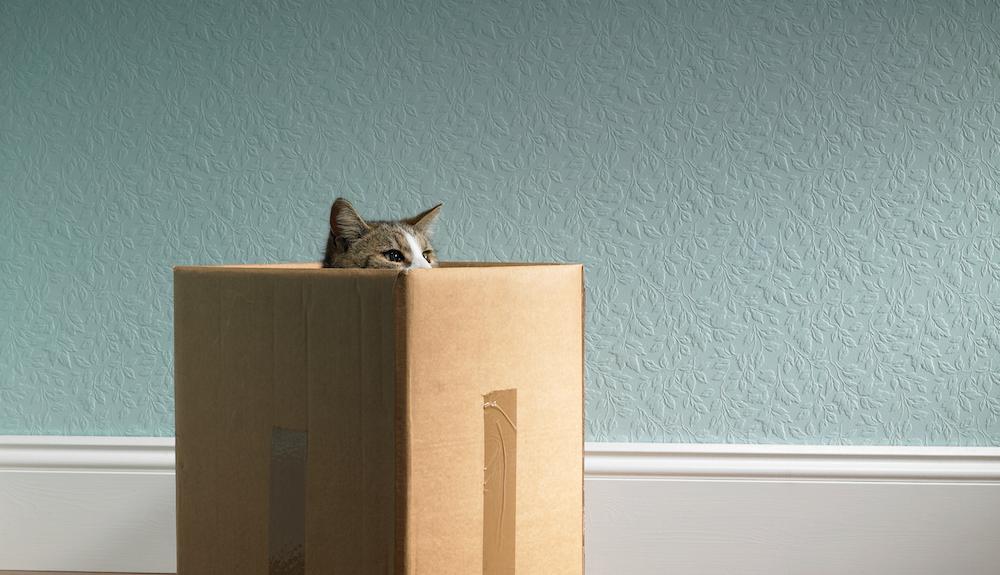 If you have a cat, then it's possible that among their toys, there's a cardboard box. Either that, or you keep their cat toys in one because you know it doubles as both storage and a playtime favorite. We've seen this play out in the media with all kinds of cartoon kitties, both big and small, loving their alone time in this kind of confinement.
Article continues below advertisement
But why do cats like cardboard? Is there something about the texture of the material that makes them happy? Or is it simply the fact that they like boxes and cardboard ones are simply easiest to come by? There's actually instinctual reasoning behind it all.
Why do cats like cardboard?
According to the pet food brand Purina, cats like cardboard boxes for a number of reasons. One of them is that kitties love confinement. A box is pretty much the perfect place for one to enjoy the coziness of an enclosed space. This is especially important since cats are prey animals and therefore like smaller areas.
Article continues below advertisement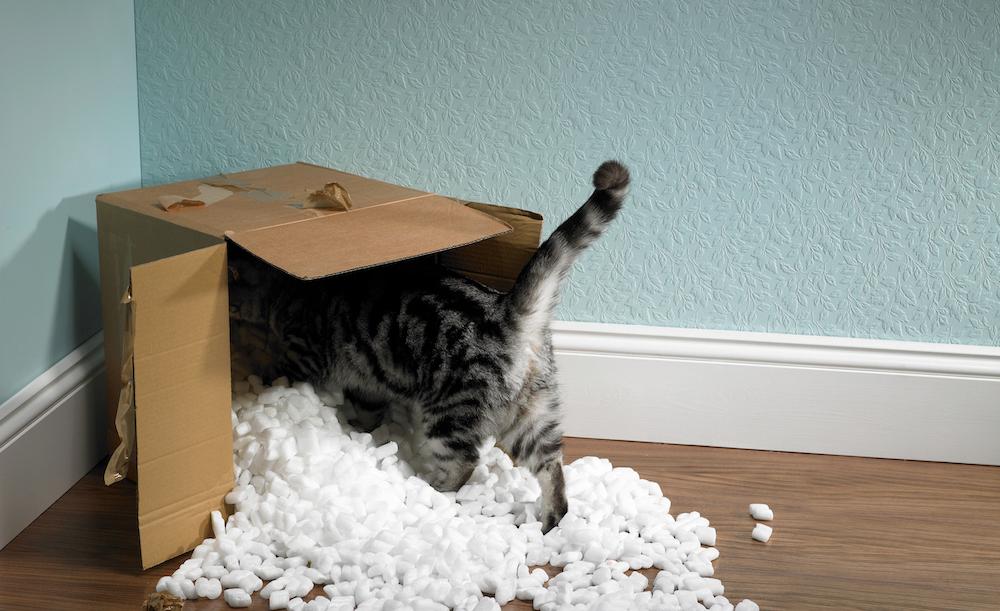 As an extension of this reasoning, the blog Hepper points out that cats love cardboard boxes because they like to play. Because they are hunters, cats love being able to wait for the perfect time to pounce on their "prey" and there's no better place to do that than from the safety of a box.
Article continues below advertisement
On top of that, there are a few other reasons why cats love cardboard boxes. This includes the insulation the box provides to prevent our feline friends from getting cold. And they can scratch and chew on the material easily if they like.
Cats like cardboard toys, too.
It's not just cardboard boxes that get love from cats. According to Coastal Pet Products, cats love cardboard toys as well. Part of this is because our furry friends have scent glands on their paws. Scratching at different things allows them to mark those objects as theirs, and the cardboard easily absorbs their scent.
Article continues below advertisement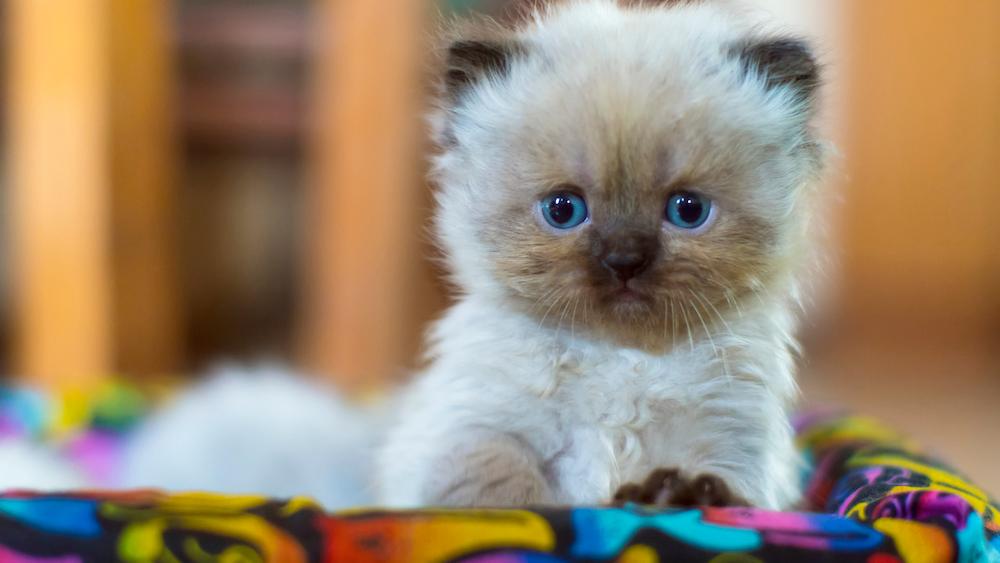 Plus, the texture and material of cardboard itself makes for a great cat toy. Not only can cats chew and scratch on it easily, they may also like the sounds cardboard makes when it folds. Basically, for all the reasons previously stated, these kinds of boxes are perfect toys for cats.
Article continues below advertisement
If you're not one to gift your cat a cardboard box, there are a number of toys you can get that are made out of the same kind of material. They can come in different shapes and sizes for cats of all kinds, so feel free to let your cat choose which one works best for them.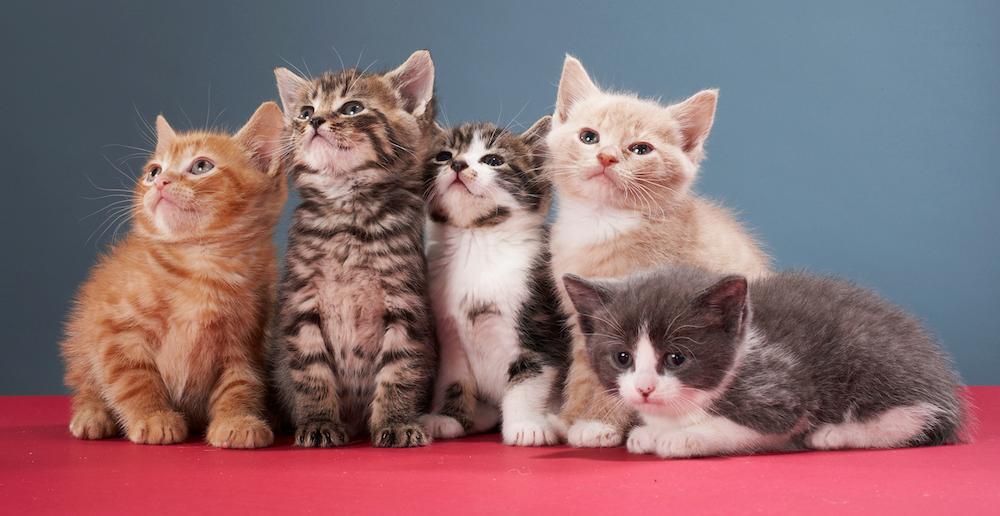 Article continues below advertisement
Ultimately, your cat may choose a cardboard box over any toy you choose to buy. Hepper mentions that a lot of cat toys have a chemical smell that your pet may not like. Boxes don't tend to have this issue. And since cardboard is recyclable and compostable, it's a better choice for the environment. Once your cat is done with it, you can dispose of it properly and simply get a new one.
On top of that, you can also buy recycled cardboard boxes. But even cheaper options are: to ask a local business if they have boxes they are willing to part with; to rescue boxes from your building's recycling room, if there is one; and to simply save boxes from your online orders for your cat.