Once Afraid of Cats, Lupita Nyong'o Adopts One: "Yoyo Is Saving Me"
Actress Lupita Nyong'o shared the heartwarming story of how she adopted a cat named Yoyo. Here's how the two are getting along so far.
Academy Award winner Lupita Nyong'o has given her fans one more major reason to love her: she's joined the ranks of pet parents by adopting a cat, following the "adopt don't shop" philosophy. In a couple of Instagram posts, the actress shared first about a painful breakup and later about how she decided to adopt a cat in the wake of that loss.
Article continues below advertisement
Nyong'o even shared that she hadn't always been a feline fan — but just wait until you see how she and her orange-and-white tabby cat Yoyo are bonding already!
Article continues below advertisement
Lupita Nyong'o adopted a sweet cat named Yoyo.
According to her Instagram post, shared on Oct. 28, 2023, Nyong'o is over the moon about the cat she adopted. The actress shared a series of joyful photos showing her in front of an animal adoption center and with her precious cat, Yoyo. She explained: "I have historically been afraid of cats, but when my life was altered instantly recently, a little voice whispered to me that it was time to embrace change and new possibilities."
The change she embraced is the lovely cat Yoyo, whom she first got to know during a three-day fostering period, during which she made the choice to adopt him permanently.
Nyong'o shared a few things she has learned about life with Yoyo, like "the bugs in the house don't stand a chance," and "he only drinks running water."
Article continues below advertisement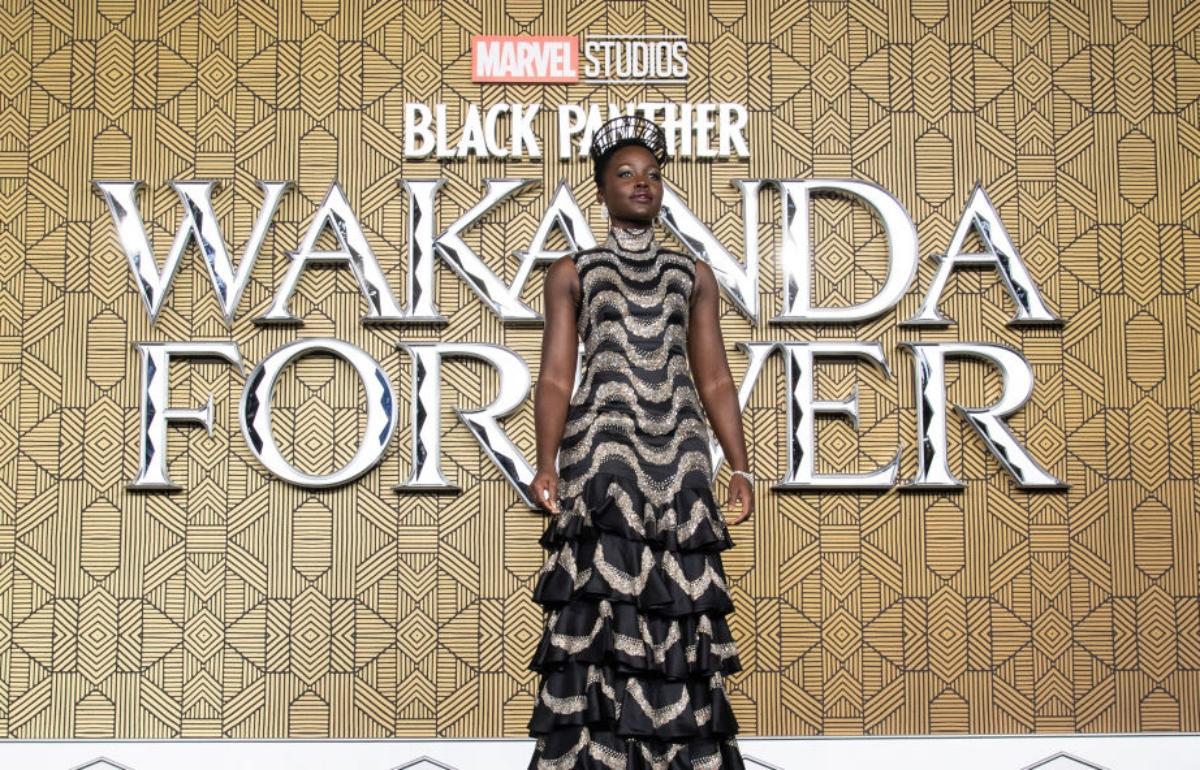 It's pretty clear from the pictures that Nyong'o is completely enamored with her new feline companion. She said of the cat, "It may look like I saved Yoyo, but really, Yoyo is saving me." It's fabulous that she chose to visit animal shelters to find a cat to rescue instead of shopping for a purebred cat.
Article continues below advertisement
A post that Nyong'o made about a week before her cat adoption post indicated that she had gone through a personal heartbreak in the form of a breakup. At the end of that post, she urged followers, "Let's face our pain so we don't spread it."
Fans were supportive and happy for Nyong'o on Instagram. One fan commented, "Welcome to the Cat Mama Club! It's fun over here." Another remarked, "I love this so much. Welcome to the wonderful world of being a cat lady!"
Article continues below advertisement
Lupita Nyong'o adopted Yoyo from Best Friends Animal Society.
The adorable pictures of Yoyo looking as content as any cat could be with his new mom are a great reminder for anyone looking to bring home an animal. A loving home for cats and dogs is essential, so remember to visit animal shelters or rescues to find your "fur-ever" friends, rather than supporting breeders.
Nyong'o made sure to acknowledge the Best Friends Animal Society, which is where she founded Yoyo. "And shoutout to the fantastic staff at @bestfriendsanimalsociety for being so warm, patient, and helpful with me!" she wrote on Instagram.
According to the Best Friends Animal Society's Instagram, it's the largest no-kill animal sanctuary in the U.S. and it works with over 4,000 partner shelters and rescues to give more animals safe and loving homes. One of the organization's major goals is for every shelter in the U.S. to be "no-kill" by 2025.
We're so glad Lupita Nyong'o was able to find Yoyo at Best Friends!