It's National Adopt a Shelter Pet Day: Here's How You Can Help a Shelter Animal (If You Can't Adopt Right Now)
Learn how you can help shelter dogs — without adopting one — this Adopt a Shelter Dog Day.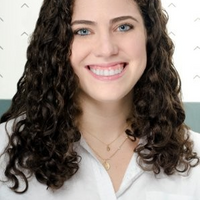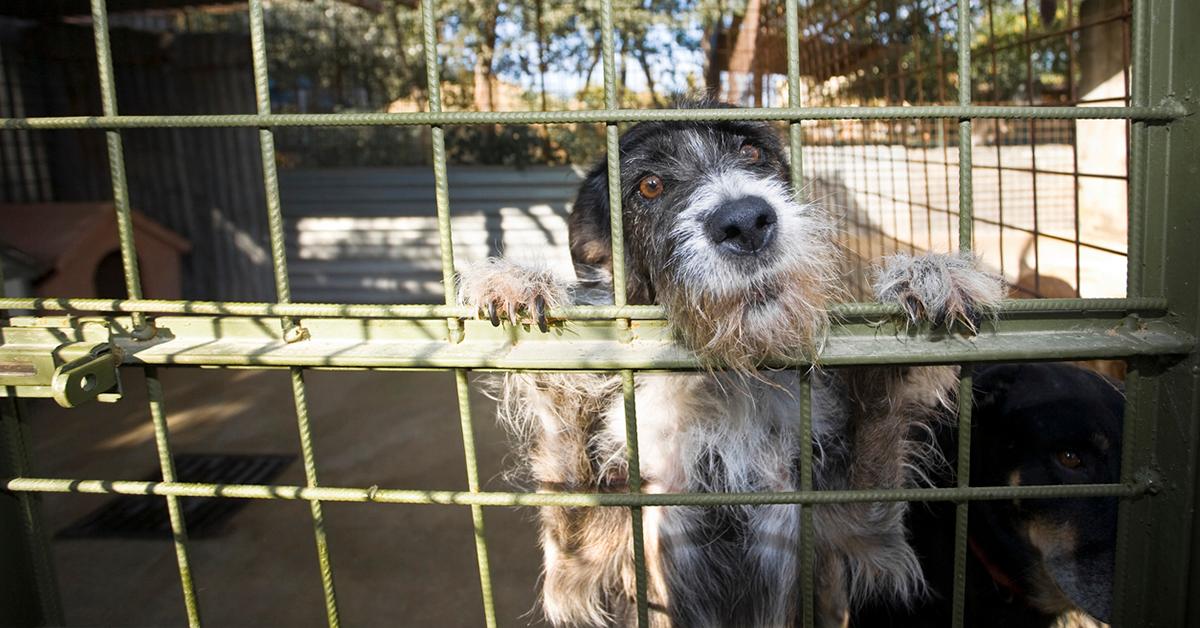 Today is probably my favorite holiday that I didn't know existed this time last year: National Adopt a Shelter Pet Day. The holiday is observed every April 30 — but for those of us who've adopted shelter pets know that celebrating these animals can't be confined to a single day.
Article continues below advertisement
Silly sayings like "My Shelter Dog Rescued Me" definitely were once exactly that — silly, probably overused, clichés — to me, until my family met Betty, our beloved rescue pup; she came into our life when we needed our spirits lifted, and since her "Freedom Ride" back to our home, a day hasn't gone by that she hasn't made us smile. Much like my sweet, special girl, her origin story is slightly unconventional: We found her in our suburban neighborhood, brought her to a shelter in case someone was looking for her, and — after two weeks of visits that ended with painstaking goodbyes for everyone involved — we were able to take her home.
And while I like to think that there's no other dog quite like my Betty (and there isn't), and though her story is definitely atypical (as we like to say, she chose us to be her family), at the end of the day, her story just isn't that unique: According to the ASPCA, approximately 6.5 million companion animals enter shelters every year, and around half of those pets are adopted. Unfortunately, the same can't be said for every shelter animal.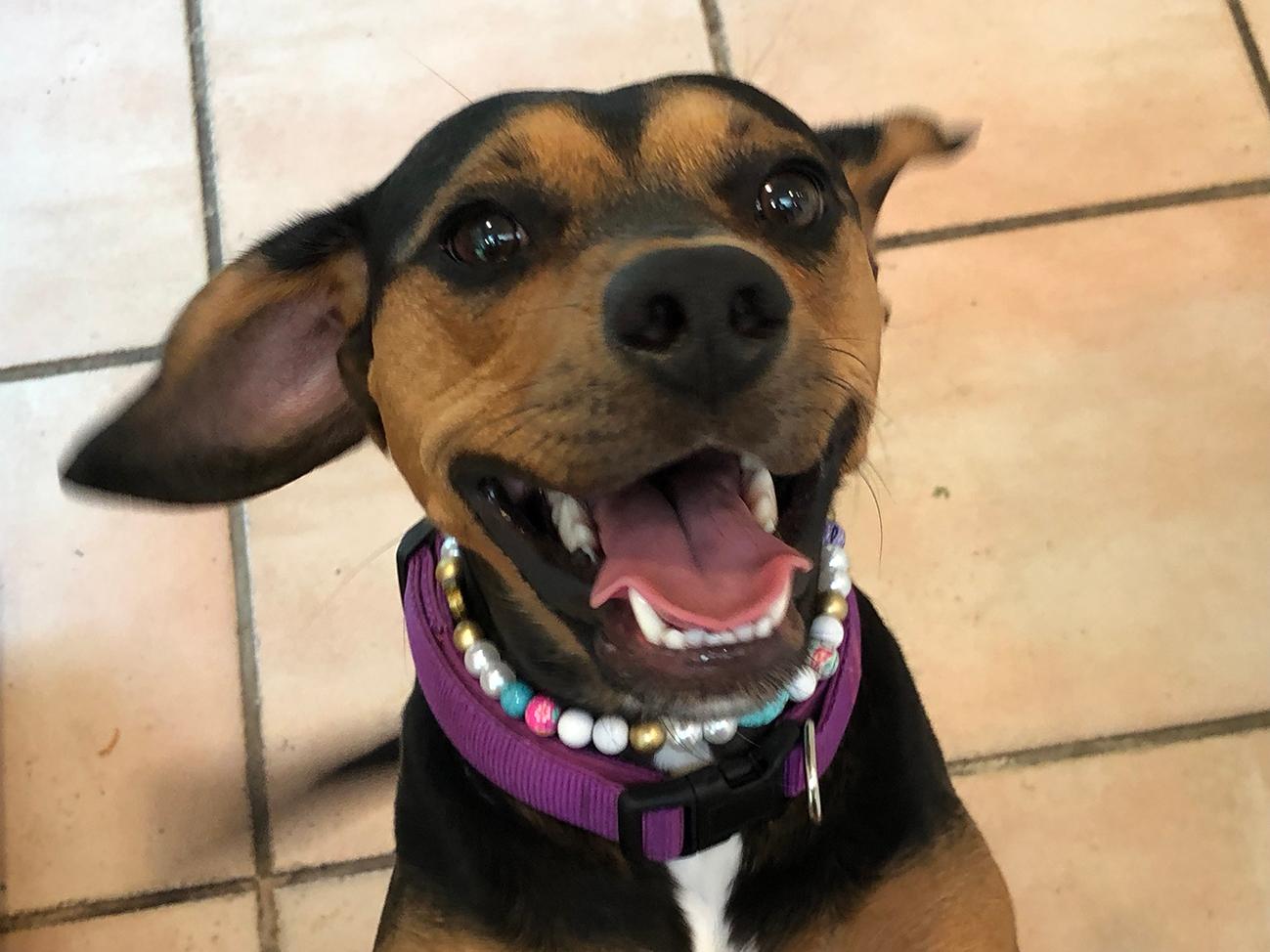 As Amy Nichols, Companion Animals Vice President for the Humane Society of the United States, explained to Green Matters, "Each year, it's estimated that more than one million adoptable dogs and cats are euthanized in the United States, simply because too many pets come into shelters and too few people consider adoption when looking for a pet. The number of adoptable pets who are euthanized each year could be reduced dramatically if more people adopted pets instead of buying them. When you adopt, you save a loving animal by making them part of your family and open up a shelter space for another animal who might desperately need it."
Just like my family has experienced with our beloved Betty, the love and benefits that come with a pet don't go just one way; pets offer an immeasurable amount of joy to their families — in other words, my shelter dog really did rescue me. "Animals provide invaluable comfort and companionship, especially during times of crisis — and they certainly appreciate the attention they get — so we encourage people to continue to adopt or temporarily foster in need amid the pandemic," Rena Lafaille, Director, Administration of the ASPCA Adoption Center told Green Matters.
Of course, not everyone is able to adopt a dog or cat right now — but that doesn't mean that there aren't countless ways you can help these animals in need (and we'll even spare you any tear-inducing music). Check out some ways you can help shelter pets in need this Adopt a Shelter Animal Day!
Give Fostering a Try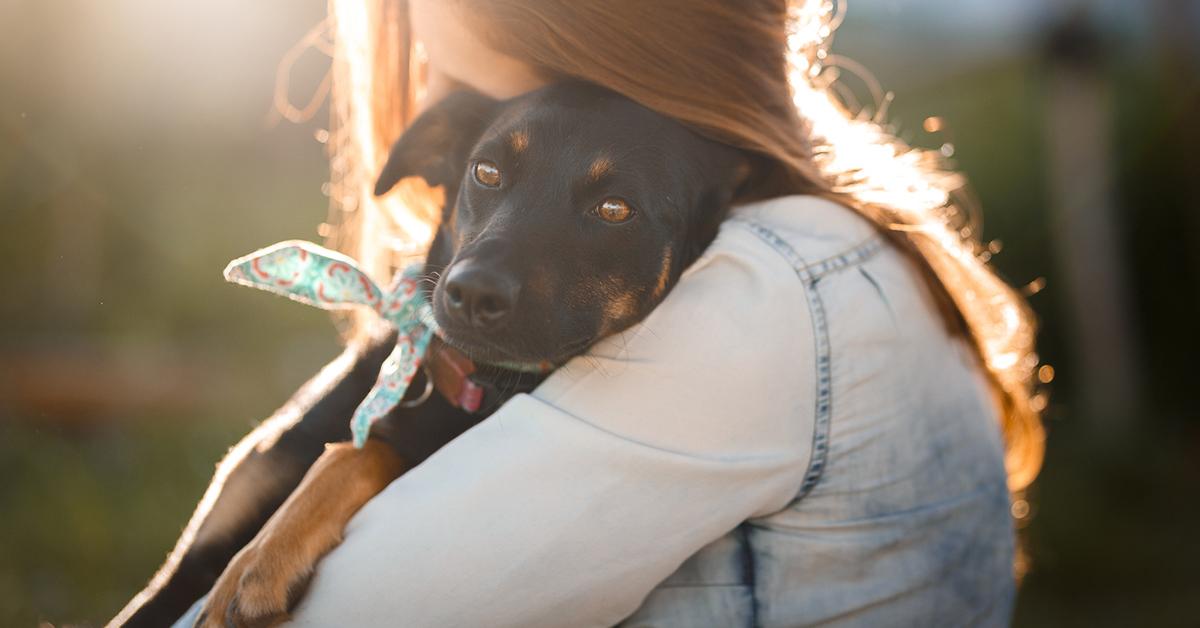 Fostering a pet is the practice of taking in a companion pet, temporarily, with the goal of providing them with the experience of living in a home while the shelter )or rescue group) helps find their "furever" home. In the wake of the pandemic, shelters have seen a spike in fostering — which provides so much for not only the pets, but also the foster parents and shelter.
Article continues below advertisement
"If adoption isn't an option right now, now is an excellent time to foster because it's a temporary commitment, many people are working from home, and shelters are bracing for a potential increase in intakes and owner surrender due to financial strain and widespread illness," Nichols explained. "Additionally, many shelters are now limiting intake to urgent situations only. Fostering an animal allows shelters to help meet those emergency needs. Plus, fostering is enriching for you and for the foster pet!"
Article continues below advertisement
Lafaille added, "There's no better place than a loving home to get animals used to the sights, sounds, and experiences that will set them up for a successful future adoption… With the right training and support, anyone with even a little space and a love for animals can be a foster caregiver, including families who can share caretaking responsibilities, empty nesters, and people with flexible schedules who work from home, especially during the COVID-19 pandemic."
Article continues below advertisement
But if you've never fostered, Lafaille's advice to those in NYC or LA is to check out the ASPCA's online foster orientation (which are, thankfully, quickly filling up). Nichols explained it's crucial to talk to the shelter you're interested in working with to set up parameters and expectations as a foster parent to make sure it's a good fit for all involved. "If you already have pets of your own, the shelter can help you select an appropriate animal and provide tips on how to introduce a new foster pet to your resident animals so that fostering is an enriching experience for everyone," she said. "Many shelters and rescues provide food, treats, and even toys and loaner crates to foster families, but it varies and should be discussed prior to committing to be a foster… When exploring the possibility of fostering, people should ask the shelter or rescue about their policy in regards to veterinary care for the fostered animal."
Right now, while shelters are operating with limited resources and staffing due to COVID-19 restrictions, it is important to keep populations in animal shelters down — and fostering helps the shelters all over the country achieve that.
Article continues below advertisement
Donate Your Time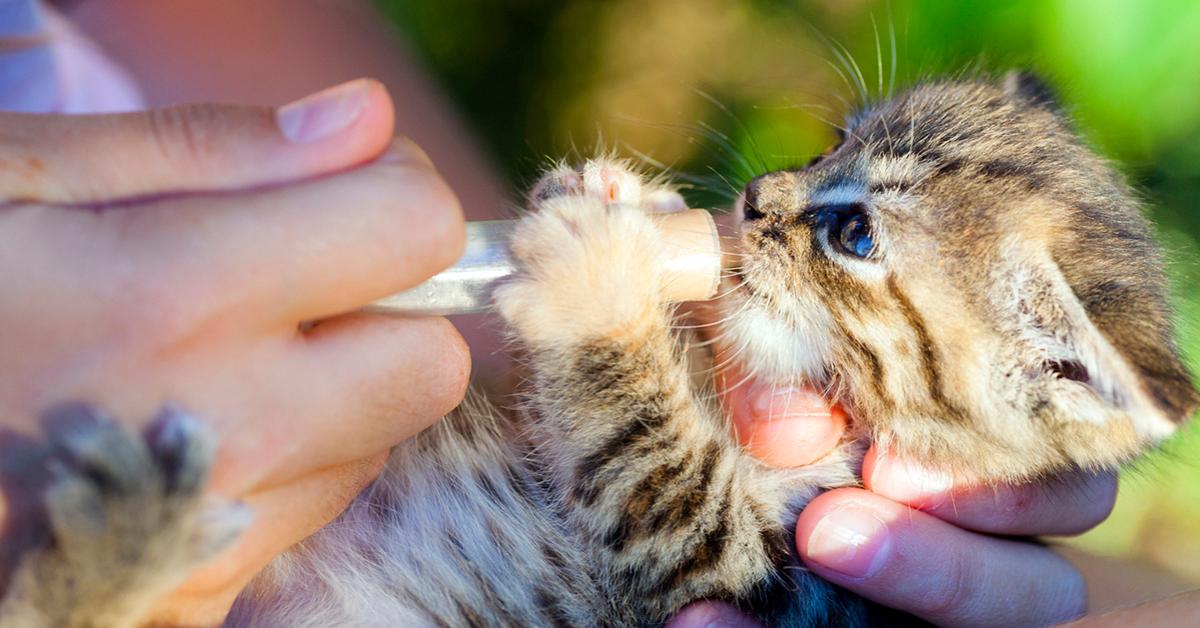 Even though fostering is one of the best things that anyone can do, it isn't a reality for many people for many reasons (at the start of the stay-at-home orders, for example, NYC was impressively out of dogs to foster as New Yorkers stepped up to help their furry neighbors). However, there are still ways you can volunteer to help these animals.
Article continues below advertisement
"You should ask your local animal shelter how you can become involved in supporting the community. Many shelters are still in need of volunteers during this time," Nichols explained. "Shelters also need volunteer support that can be performed remotely. If you have the appropriate skillset, shelters often need help with bookkeeping, data entry, and social media posting and community outreach."
Article continues below advertisement
Donate Supplies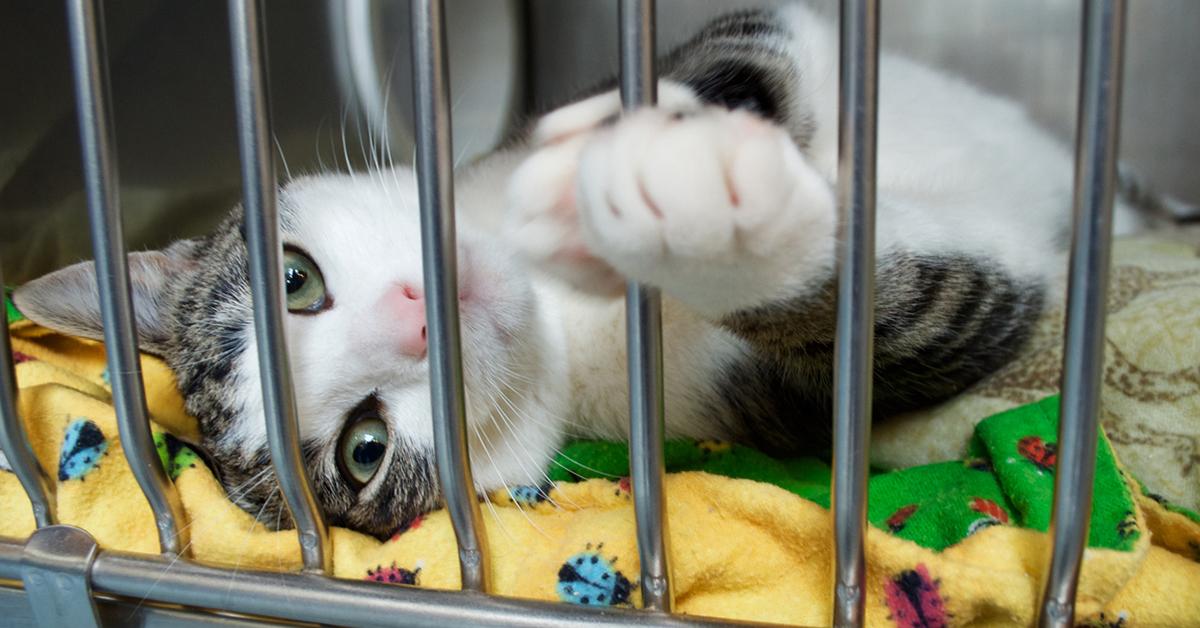 Nichols suggested donating supplies — "both through your local animal shelter and other agencies like human food banks" — as a way to help, while social distancing. There are certain staples that every shelter needs and will likely accept as donations. This includes pet food (for dogs and cats), treats, toys, leashes, bowls, collars, clean beds, clean towels, and clean sheets, litter, and the like.
Many shelters also need household items you might not expect — think, laundry detergent, paper towels, shredded newspaper, etc.; to see what specific needs shelters in your community may have, the best thing you can do is reach out and ask them what they are in need of.
Article continues below advertisement
Donate Money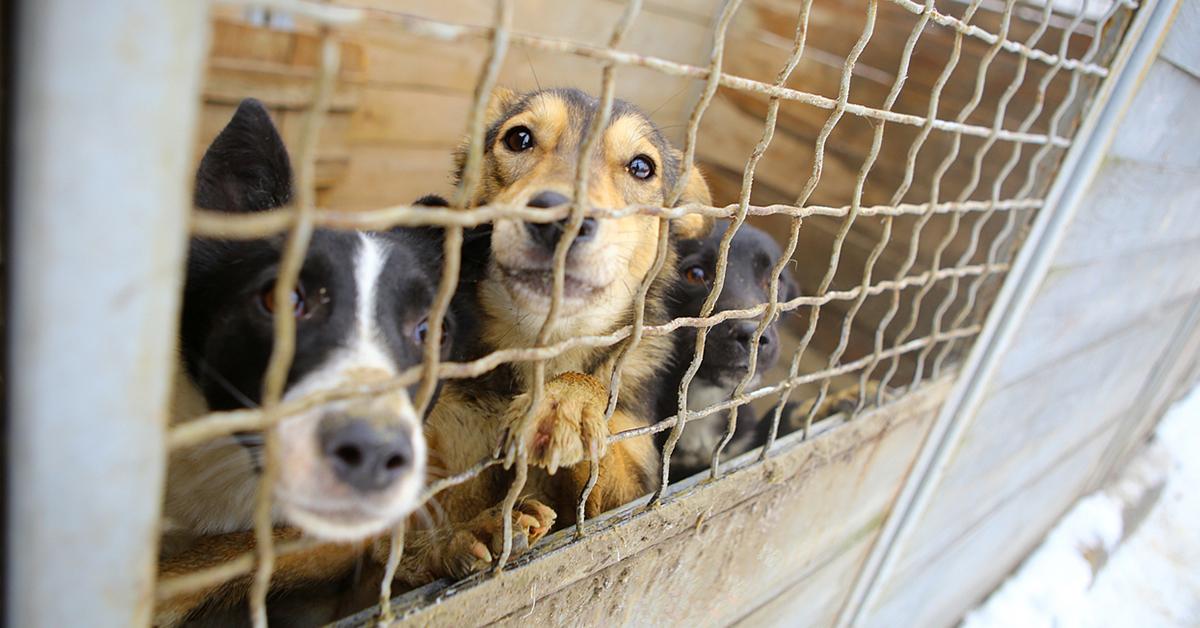 We've all seen the commercials: With just a few cents a day, you can help an animal in need. While the ads with the painstaking images of hungry and scared animals can be, well, excruciating, the message is clear: You can have a real impact on the lives of these cats and dogs — who you will probably never meet — just by making a monetary donation (if you're able to, of course).
Article continues below advertisement
"Even in this atmosphere of intense anxiety, this is not a time to feel helpless or hopeless. How we respond to a crisis — whether it's a large organization operating on a national level, or a small shelter working hard to rehome their residents, or a family fostering a new cat or dog — reflects our compassions and appreciation of the invaluable role pets play in our lives," Lafaille explained to Green Matters.
"In an effort to help the animal welfare community across the nation, the ASPCA is providing millions of dollars in grants to animal welfare groups whose operations have been negatively impacted by the coronavirus pandemic. To learn more and support the ASPCA's Relief & Recovery Initiative, a $5 million response effort that will grant $2 million to animal welfare organizations in critical need of funds and provide pet food to vulnerable pet owners through regional pet food distribution centers in several cities, visit [the COVID fund's website]."
She also directed people to an Amazon Smile Wish List, which will "directly support the ASPCA's pet food distribution center."
Article continues below advertisement
Advocate for These Animals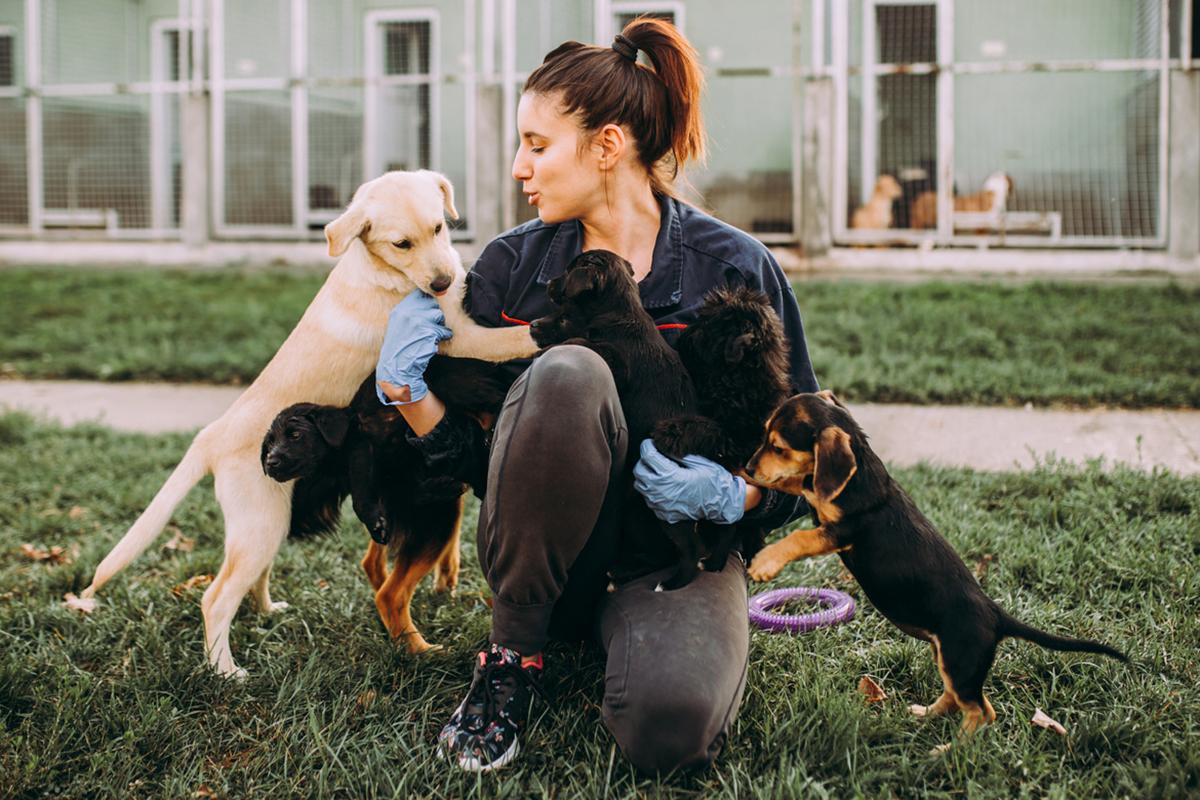 Like just about everything else in the world, shelters are experiencing unprecedented effects of the coronavirus pandemic. And because people have limited resources — and may not be able to donate their time, money, or even home like they'd want to — that doesn't mean they you can't do your part, simply by encouraging people to consider adopting, not shopping, if they're in the market for a cat or dog in the future (if you become a foster pet parent, you can learn firsthand how life-changing shelter pets can be).
As Nichols explained, "Foster homes are the backbone of many shelters and rescue groups… Foster homes can also become adoption ambassadors to friends, family, and colleagues who otherwise may not visit the shelter."
Article continues below advertisement
Both Nichols and Lafaille stressed to me the importance that when animals end up in shelters, it is because of no fault of their own and, despite misconceptions, people have no trouble connecting with their shelter pets — an experience I can certainly relate to.
In the two years since her "Gotcha Day," I've often wondered how old Betty is (did she always have those teeth? Has she grown? Did her fur get a little more gray?) or what kind of breed she is (as Nichols put it, the Shelter Pet Project has purebred and mixed breed animals alike waiting for homes!). But, at the end of the day, I have all the words I need to describe her: She's sweet, goofy, affectionate, patient, empathetic, loyal, and really, really cute. She isn't my family's first rescue pet, and I know she definitely won't be our last.
Article continues below advertisement
And at the end of the day, you aren't just helping out these incredible animals — chances are, they're helping you, too (even if you don't want to declare that "your rescue pet saved you").
"Not only do animals give you unconditional love, but they have been shown to be psychologically, emotionally, and physically beneficial to their companions," Nichols said. "Caring for a pet can provide a sense of purpose and fulfillment and lessen the feelings of loneliness. And when you adopt, you can also feel proud about helping an animal in need."