Bee Stings May Be Serious For Cats — Here's What to Do If Your Cat Gets Stung
A cat stung by a bee will likely experience pain and itching, and possibly more serious reactions. Be prepared in case your cat gets a bee sting.
If you're looking for reasons to keep your feline friends indoors, the potential for a bee sting may be a good one to add to the list. Some cats are escape artists who like to sneak outdoors, so you might not be able to prevent your cat from being stung by a bee.
Article continues below advertisement
Article continues below advertisement
Here's what to do if your cat is stung by a bee.
Cats often act much like people do when stung by a bee. For example, as VCA Animal Hospitals explains, if you notice your cat pawing at her face, chewing on her foot, or swelling up, a sting is a possible explanation.
It's useful to first check the area to try to determine whether the insect was a bee, wasp, or hornet, by looking for evidence like a nest or the insect itself. How you treat stings can differ depending on the type of sting.
Because you can't predict whether your cat will have a severe reaction like anaphylactic shock, Hill's Pet Nutrition recommends seeking veterinary advice immediately. Your vet can likely tell you over the phone whether your cat's behavior and symptoms indicate a need to bring them in for treatment.
Article continues below advertisement
According to Bayswater Veterinary Clinic, you'll want to check if the bee or other insect is still attached to your cat. You can try to remove it by scraping a credit card against your cat to flick the insect and stinger away. Next, apply an ice pack wrapped in a cloth to the area where your cat was stung.
In order to soothe the site of a bee sting, apply a thick paste by mixing baking soda and water, per VCA Animal Hospitals. However, if your cat received multiple stings, you can try an oatmeal bath. My Family Vets says to use lemon juice or vinegar in the case of a wasp sting.
Article continues below advertisement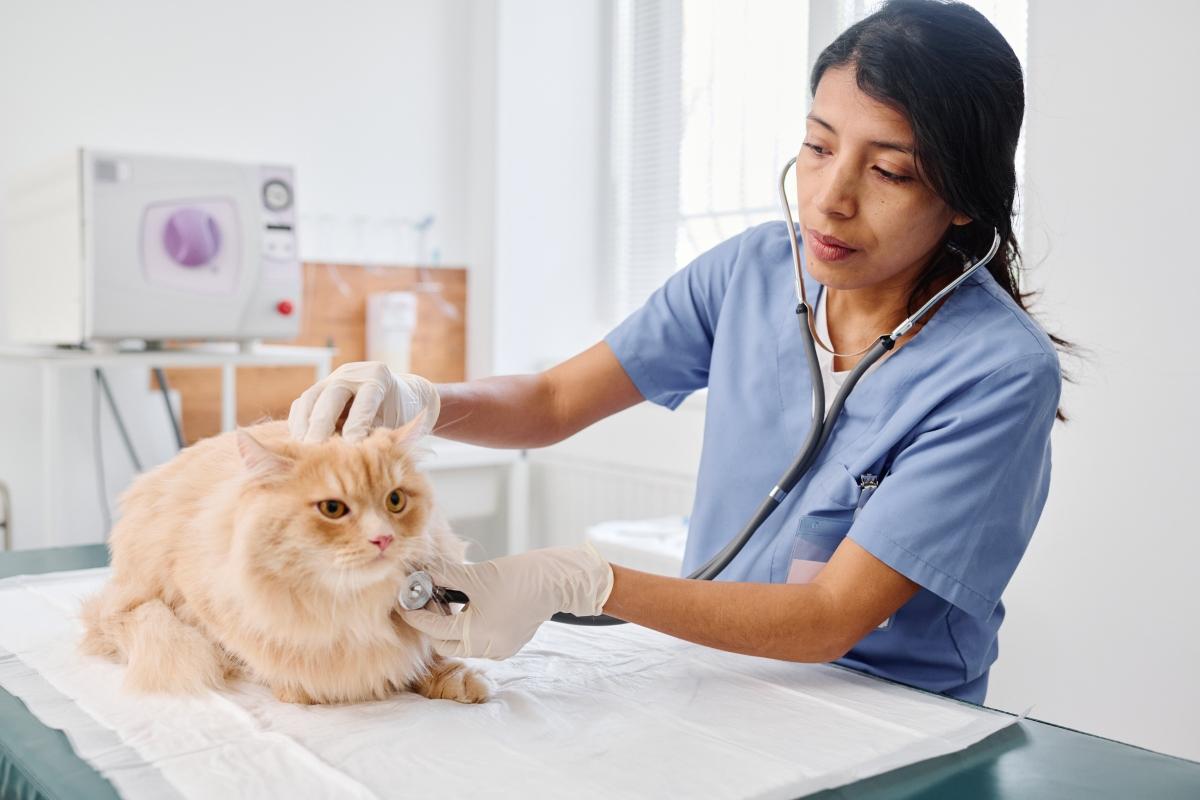 When is a bee sting dangerous for a cat?
Although home remedies like ice packs and baking soda pastes may be fine for most cats stung by a bee, some cats experience allergic reactions. Serious allergic reactions tend to happen within 20 minutes, per VCA Animal Hospitals. That said, you should contact your vet immediately to be safe.
VCA suggests looking out for symptoms like hives, panting or difficulty breathing, and swelling around your cat's head or neck.
Article continues below advertisement
Hill's Pet Nutrition explains there are other symptoms of a severe reaction, such as diarrhea or vomiting. You can check your cat's gums and if they are pale, that may indicate anaphylactic shock. Your cat may also have a drop in body temperature or a change in heart rate (either too slow or too fast).
Monitor your cat closely after a suspected bee sting and seek emergency veterinary care if any of these signs of an allergic reaction are present. Hill's Pet Nutrition states that a vet may advise giving an antihistamine like diphenhydramine, but that you should always consult a vet before doing so to ensure the safest medication and the correct dosage.