Should Your Cat Drink Milk? The Answer Might Surprise You
Cats are often pictured drinking from a bowl of milk, but are cats actually lactose intolerant? Here's what you should know about your feline's dietary needs.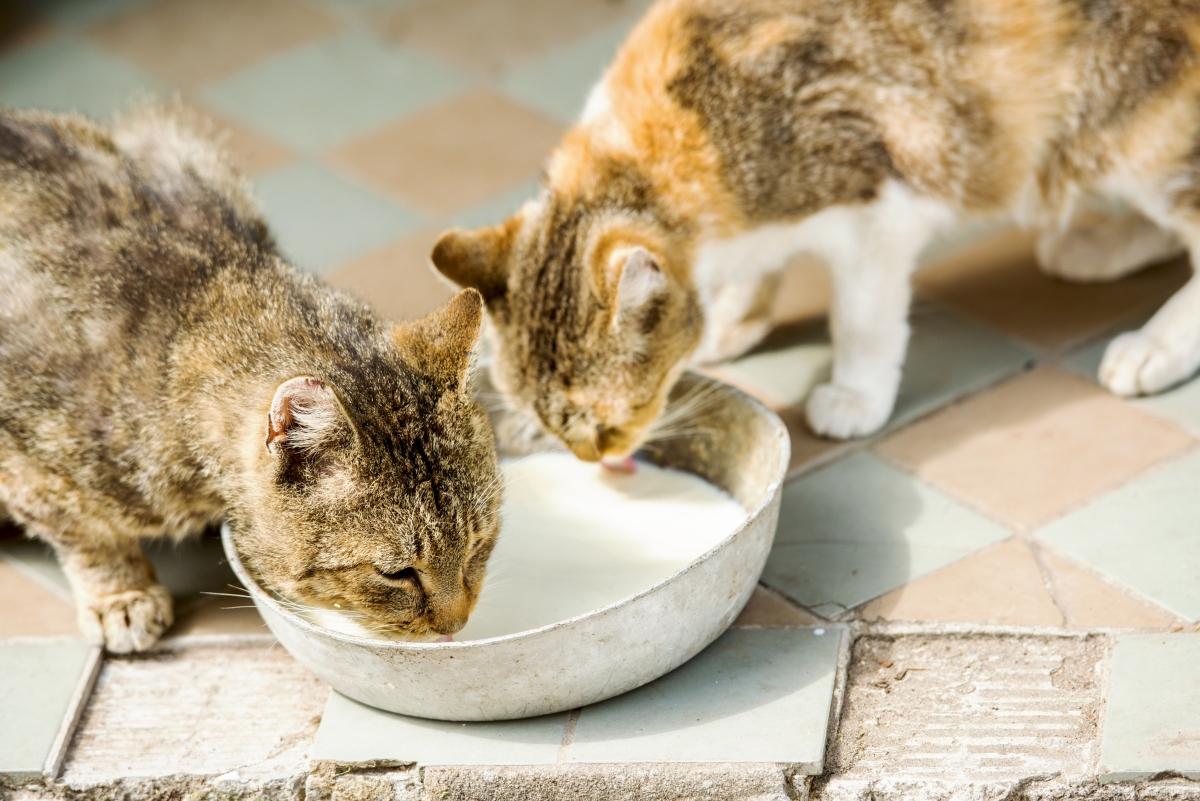 It's a common image: a cat serenely laps up milk from a bowl. But this idea of what cats like to drink might not be based fully on reality. Not every food and drink is good for cats, so you need to know if milk is safe for your kitty.
Article continues below advertisement
While it is true that many cats like milk and will drink it happily, it's actually not a good treat for them. Are cats actually lactose intolerant? Find out the 411 about cats and lactose.
Article continues below advertisement
So, are cats lactose intolerant?
Although cats may like the taste of milk, guess what? Milk tolerance is something cats outgrow as they reach adulthood. Four Paws International explains that when kittens are nursing from their mothers, they produce the enzyme lactase. However, as they are weaned, they don't need to produce it since they aren't meant to consume milk.
Once cats reach adulthood, they either produce lactase at a very low level or not at all. Therefore, they're essentially lactose intolerant and should not consume milk or dairy products. Many problems can ensue if cats drink milk—gas, cramps, abdominal pain, vomiting, and diarrhea—so it's not something you want to mess with.
Article continues below advertisement
In general, lactose intolerance means your body cannot fully digest the sugar in milk, or lactose, per the Mayo Clinic. It's usually caused when your body doesn't produce enough of the enzyme lactase in the small intestine. You might consider lactose intolerance not a serious condition, but the side effects can cause serious discomfort in both humans and cats.
Article continues below advertisement
What milks can cats drink?
It's best to stick to water and food formulated specifically for cats to ensure they get all the nutrients and hydration they need, but you may want to know whether some kinds of milk are okay for cats. As The Spruce Pets notes, you can generally offer lactose-free milk made especially for cats.
However, it's important to recognize that even a lactose-free version of milk can still cause a reaction in some cats. With any food or drink outside of the typical cat food, you want to carefully monitor your kitty after giving a small quantity, so you can avoid it in the future if it leads to illness.
Article continues below advertisement
Can cats drink almond milk?
One popular dairy-free milk alternative for people is almond milk. According to FelineLiving.net, a little bit of almond milk shouldn't harm your cat—but you still may want to steer clear. Even without the lactose, almond milk doesn't have the nutrients cats really need, so keep it to a minimum (a few drops or a quarter-cup may be fine). Avoid sweetened versions of almond milk.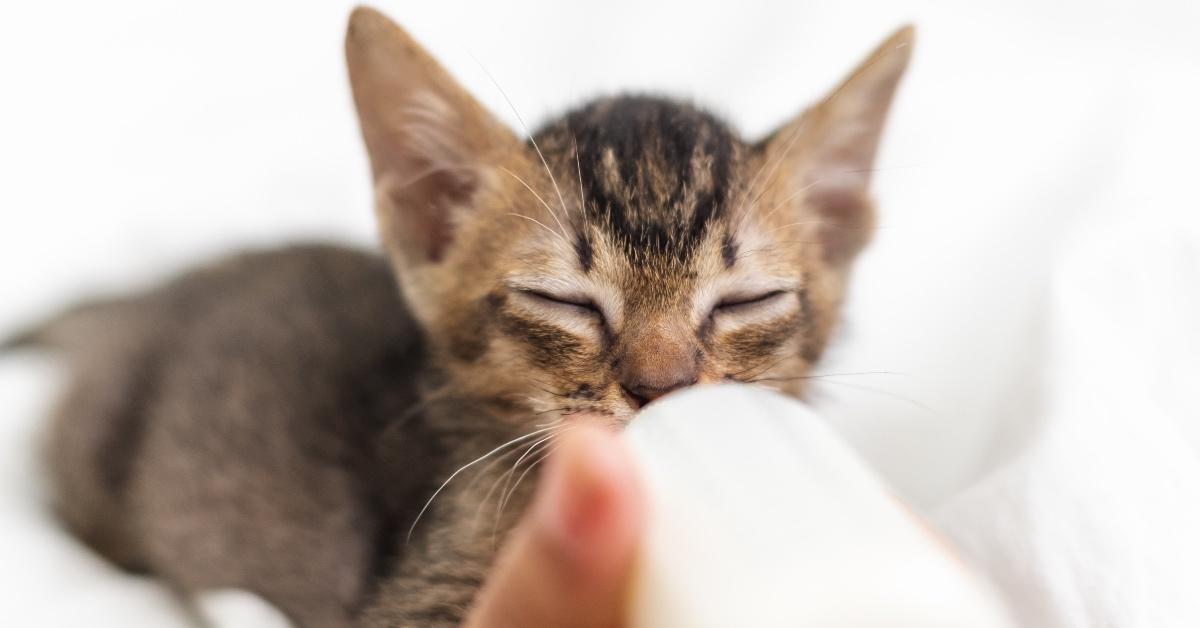 Article continues below advertisement
Can cats have oat milk?
A more recent addition to the dairy-free milk aisle is oat milk. It's also dairy-free, so it's better for cats than cow's milk. Oats can be hard for kitties to digest as well, though, so as usual, start with a very small amount and watch your cat for reactions.
The general rule for cats and milk is to avoid dairy milk due to lactose intolerance. However, alternative milks are still unnecessary for cats, so careful monitoring is important.
Before you make any major changes to your fur baby's diet, be sure to consult with a veterinarian.