Is Broccoli on the Safe Food List for Dogs? You Might Be Surprised
Can dogs eat broccoli? People like to feed their dogs leftovers, but not all human foods are safe for dogs' consumption. Here are the details on dogs and broccoli.
Article continues below advertisement
Most of us know that chocolate is a no-no for dogs, and there are quite a few other foods dogs shouldn't eat as they may cause illness or worse.
So, can dogs eat broccoli? Just because it's a vegetable good for humans doesn't mean it's good for Fido. With broccoli, there are a few tips to help you keep your dog safe.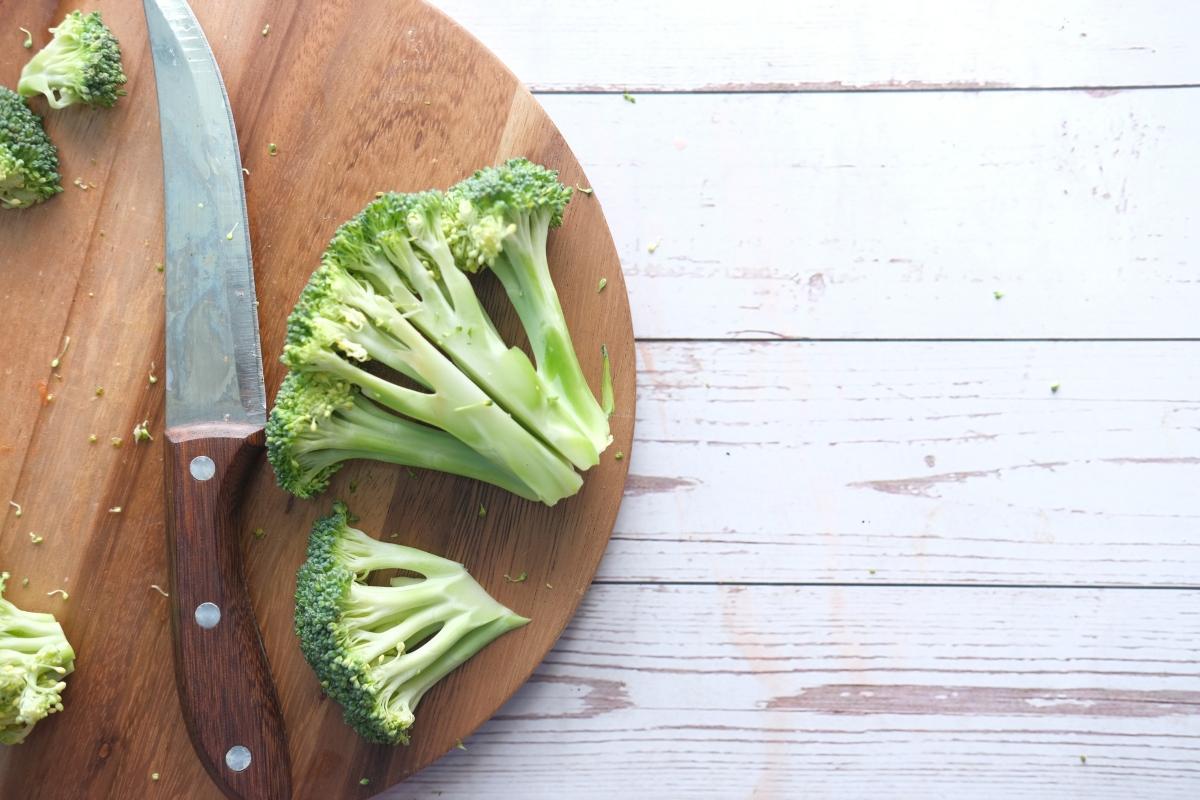 Article continues below advertisement
Can dogs eat broccoli?
First, knowing whether broccoli is ever okay for dogs to eat is important. The good news: yes, dogs can eat broccoli, per the American Kennel Club (AKC). A few of the benefits include its high fiber and vitamin C and low in fat. However, this doesn't mean you can let your dog chow down on unlimited quantities of broccoli; there are a few other guidelines.
Is cooked or raw broccoli best for dogs?
Pet parents can give dogs both cooked and raw broccoli to eat, but you should not add any oils or seasonings to the broccoli. PetMD explains that ingredients like butter and oil are unhealthy, but some seasonings like garlic and onion can be toxic to dogs.
Article continues below advertisement
Though dogs can eat broccoli, human companions should be aware of isothiocyanates, which can lead to gastric irritation in dogs, per the AKC. Sticking to small amounts will help ensure your dog's safety.
Article continues below advertisement
Consider the size of broccoli pieces before giving them to your dog.
One of the concerns every pet owner should be aware of before offering treats is whether the food could pose a choking hazard. Dogs can choke on pieces of food, so you need to remove the stems (stalks) of broccoli before feeding it to them. Dr. Klein tells the AKC that broccoli stalks could cause an obstruction in the esophagus and that risk is particularly high for small dogs.
To ensure your dog's safety, cut it into bite-size pieces before giving broccoli as a treat. Plus, you want to monitor your dog while consuming broccoli to ensure they don't choke. The first time a dog eats broccoli, start with a very small amount to be sure they won't have a negative reaction.
Article continues below advertisement
All treats, including broccoli, should be given in moderation.
PetMD and the AKC note that treats like broccoli should not exceed 10 percent of a dog's daily food intake. PetMD offers guidelines for the amount of broccoli that's safe. Dogs under 20 pounds, such as Yorkies, can have 1-2 small pieces. As the size of a dog increases, you may add another piece or two. Extra-large dogs of 91 pounds or more can have a large handful of broccoli.
Consulting your veterinarian is a good idea.
If you're ever unsure about the types of healthy treats to give your dog, your veterinarian is a great resource. Your vet may have recommendations about your specific dog breed to keep in mind.