Zero-Waste Stores Can Be As Profitable As Any Small Business (Exclusive)
The zero-waste lifestyle is becoming increasingly fashionable these days, but are zero-waste stores as profitable as the lifestyle's apparent trendiness would have you believe?
As more and more people and businesses attempt to jump on the zero-waste bandwagon, many find themselves wondering whether zero-waste stores are profitable, just as the lifestyle's upward trend indicates.
Article continues below advertisement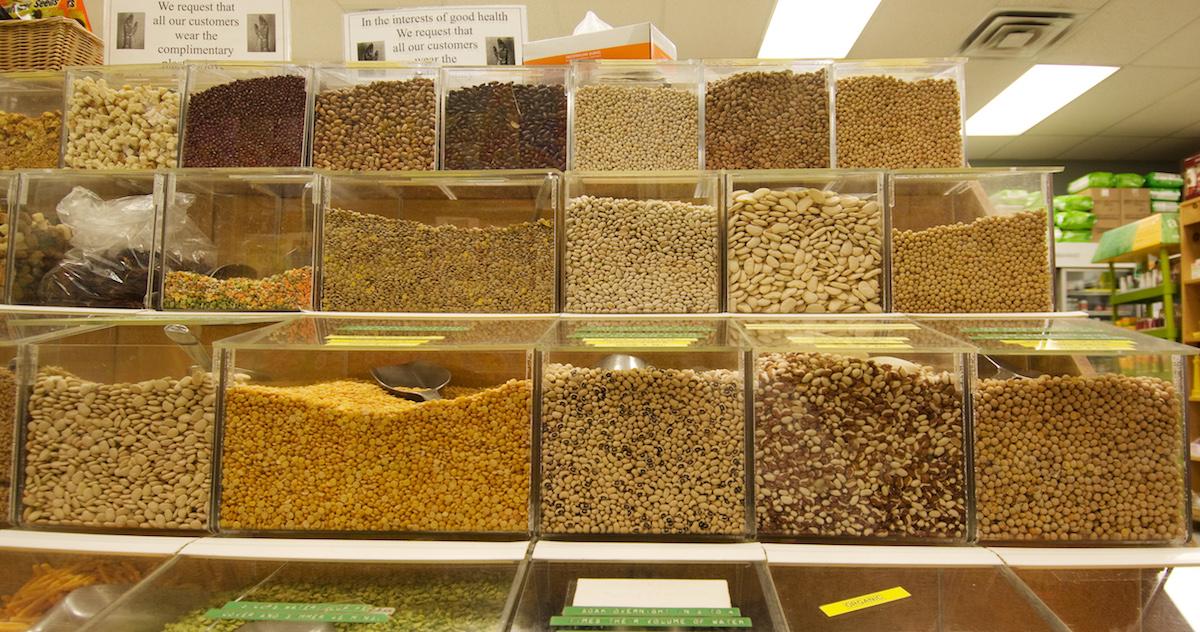 Are zero-waste stores profitable?
Like any other small business, zero-waste shops can certainly be profitable. According to The Houston Chronicle, all small businesses measure profitability differently — but generally, it takes around two to three years for most small businesses to become profitable.
Article continues below advertisement
That said, if you were to ask a zero-waste shop owner how they're doing these days, they might tell you that business has been slow. But many conventional small business retailers might give you the same answer considering the current problems facing our global economy due to the coronavirus pandemic.
Article continues below advertisement
10 months in, this zero-waste shop is working towards profitability.
To get a more detailed answer, we reached out to Heather Ben Zvi, owner of Refill Room, a Westchester, N.Y.-based zero-waste store that opened in June 2020. Refill Room is dedicated to reducing and eventually eliminating the need for plastic by offering truly sustainable products, as well as refills that customers can fill reusable containers with.
"I wish there was a straightforward answer to your question [about our profitability]," Ben Zvi tells Green Matters via email in April 2021, 10 months after opening. "We have exceeded our goals, so we feel great about that. We are not quite yet profitable, but will be closer in the next several months … In all honesty, I think that it can be profitable, but we will need to scale the business."
Article continues below advertisement
Ben Zvi's also explains that there have been many factors for her and and her business partner, Jaclyn Smith, to consider when building the business. As a graphic designer, Ben Zvi has been able to "eat" the sometimes costly fees that go into branding a new business and website, which has certainly helped the business in the long-run.
Ben Zvi believes that zero-waste stores can indeed turn a profit, though much of that depends on what they're selling. "Margins on soap are strong, but we really only make a few dollars on each item. Much of our profits come from our zero-waste products," she says.
Article continues below advertisement
There is no denying that the coronavirus pandemic has impacted Refill Room. Both owners have school-aged children and husbands that are now working from home due to COVID-19, so that has forced them to step back for a time in terms of scale. With fewer COVID-19 cases and lightened restrictions already in sight, Ben Zvi and Smith are already refocusing their efforts so that they can grow stronger in the coming year.
Article continues below advertisement
How does zero-waste shopping work?
The aim of the zero-waste strategy is to reduce waste by becoming more self-sufficient in terms of food. In addition to growing their own food, composting, and using renewable energy sources, those who follow a zero-waste lifestyle often seek out sustainable alternatives to food, clothing, and other essentials.
As a result, zero-waste shops have begun to pop up in places all over the world. According to The Guardian, more than 100 such stores have sprung up in the U.K. over the past two years.
Article continues below advertisement
There are also many sustainable online retailers, but the ecological and monetary costs of shipping can often be a hindrance to the long-term success of such operations. Many businesses find their way around this by choosing sustainable packaging materials or offering discounts for shipping methods that use less carbon. Brick and mortar shopping is often the preferred choice for zero wasters.
Article continues below advertisement
Are more zero-waste stores opening up?
Consumers are changing their way of thinking. More and more people are beginning to understand the importance of sustainable shopping and creating less waste. But the real issue, according to The Guardian, has to do with bigger businesses like supermarkets. While many markets are moving towards a more sustainable, plastic-less model for packaging and selling their foods, most seem unwilling to shift to what is essentially a more expensive way of doing business.
Yet as zero-waste stores grow in popularity, many supermarkets may find themselves following suit and offering self-serve or refillable stations for everything from soap to cereal. It's a double-edged sword because this will ultimately mean more competition for small zero-waste businesses trying to find their niche in an already niche market. Then again, some zero-waste shopkeepers are more than happy to see others joining in the fight.
"The good news is that since planning and starting the store, many other stores have opened like ours," says Ben Zvi. "The product selection for large volume dispensing is growing. That is half the battle."