William Happer Has a Long History of Denying Climate Science
William Happer believes that the effects of climate change are natural and nothing to worry about, and that's a dangerous way of thinking.
A prominent physicist and outspoken critic of the UN IPCC's consensus on global warming, William Happer has been at the center of many climate change debates over the years. At one point, he was even appointed to the Presidential Committee on Climate Security for the Trump administration, so that he might lend his voice and erudition to the argument that climate change was not the crisis that the media and many on the left were making it out to be.
Article continues below advertisement
Despite a brief tenure in that position, Happer has continued to debate against the severity of climate change. And though some of what he says can be taken with a grain of salt by those who understand the harsh reality of the current climate crisis, it's hard to downplay the effect that a man of his education and renown has upon those who are still unsure.
Since Happer is slated to speak at the upcoming 2021 International Conference on Climate Change, here's a look into his career and views on climate change.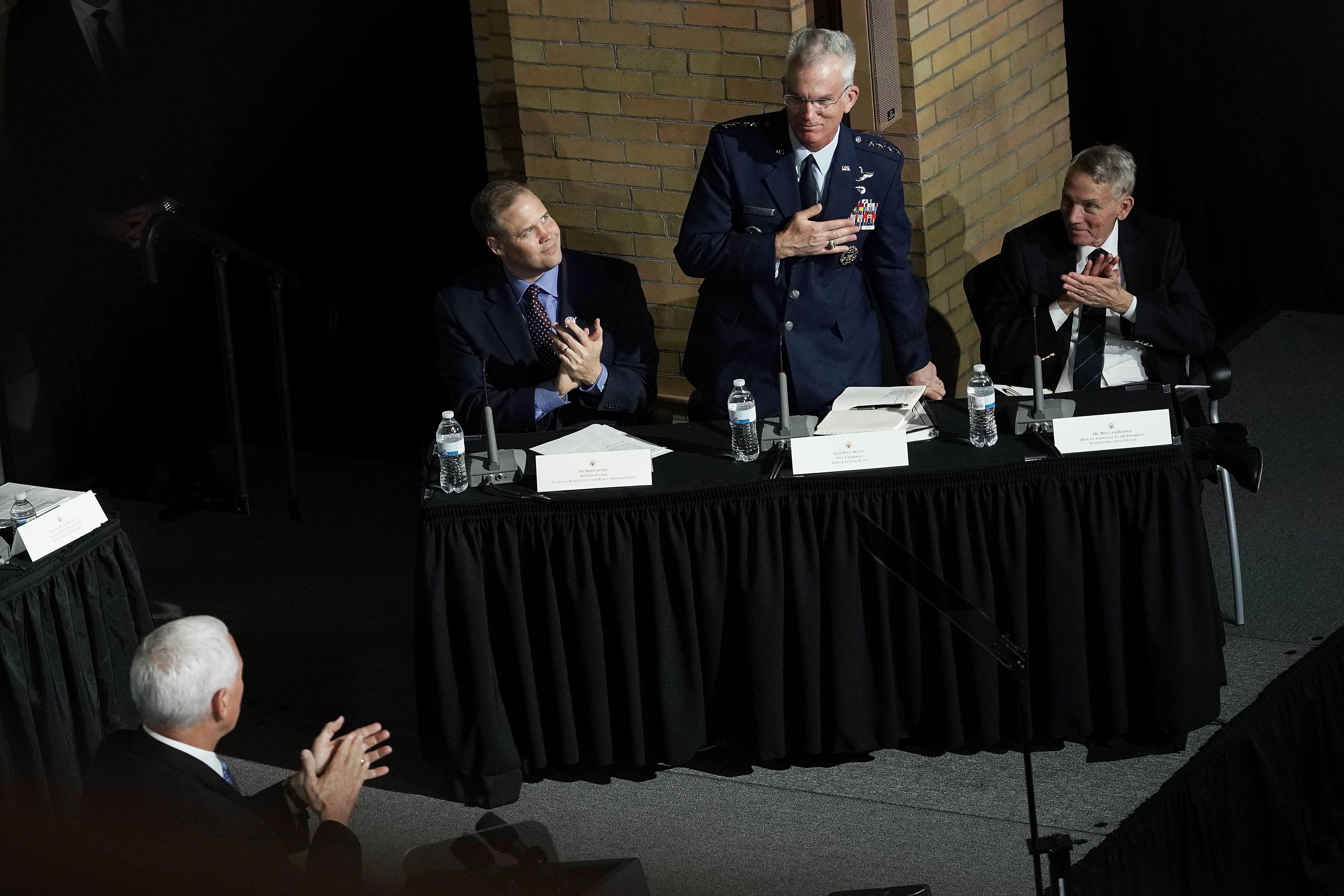 Article continues below advertisement
Who is William Happer?
Dr. William Happer has held many academic positions throughout his career. He has a doctorate in physics from Princeton University and a bachelor's degree in physics from the University of North Carolina. According to DeSmog, he has served as a professor of physics, director of the CO2 Coalition, and member of the academic advisory council of the Global Warming Policy Foundation. For a time, Happer has even held the position of Director of Energy Research at the U.S. Department of Energy.
Though he served briefly on President Trump's Presidential Committee on Climate Security, Happer left the administration in 2019, having failed to convince the president to reconsider mainstream research concerning climate change. This was despite Trump's enthusiasm for Happer's ideas and the President's general distrust of the supposed climate crisis narrative.
Article continues below advertisement
According to Science, Happer's departure was also due to the political machinations of White House advisors who feared his hard line against the proponents of climate change might hurt Trump's plans for reelection.
Article continues below advertisement
Happer's stance on climate change is to deny humanity's part in it.
Like many educated opponents of climate change, Happer does not deny that climate change is occurring, only that man's role in climate change is minimal, at best. In fact, an article he wrote for the Asbury Park Press in 2016, argued this exact point:
"Since the year 1800, the Earth has warmed by about 1 degree Celsius. Some fraction of the warming is due to more atmospheric CO2 from burning fossil fuels, but most of the warming is probably due to the same natural forces that have always controlled the Earth's changeable climate."
Article continues below advertisement
According to the International Conference on Climate Change website, Happer's main expertise lies in modern optics, optical and radiofrequency spectroscopy of atoms and molecules, radiation propagation in the atmosphere, and spin-polarized atoms and nuclei. Though they may not sound like it, many of these areas of study do indicate an advanced understanding of the way climate works.
For all of Happer's talks, writings, and scientific studies, he has often been humble enough to show his ignorance in regards to certain aspects of climate science. He even said as much in an interview with The Best Schools.
Article continues below advertisement
"I often hear that since I am not a card-carrying climate scientist…that I, and many other scientists with views similar to mine, have no right to criticize the climate establishment," he said. "But as I have outlined above, few have a deeper understanding of the basic science of climate than I. Almost all big modern telescopes use my sodium guidestar to correct for atmospheric turbulence. It works."
Happer later added, "My activities to push back against climate extremism are a labor of love, to defend the cherished ideals of science, which have been so corrupted by the climate-change cult."
Article continues below advertisement
Happer has been accused of taking money from the fossil fuel industry.
Scientist or not, Happer is one of several in the scientific community to be accused of taking money from the fossil fuel industry in exchange for sowing doubt about the effects of climate change. According to a 2015 investigation published in Unearthed, Greenpeace reporters posed as representatives from Big Oil and approached Happer and Frank Clemente of Penn State about writing a report for a Middle Eastern oil company on the benefits of CO2 and the use of coal in developing countries.
Article continues below advertisement
Not only did Happer agree to write the report, but he also allowed them to keep the source of the funding secret. This way, all of the resultant work could be considered published by an "independent scholar." In correspondence with reporters, Happer also allegedly admitted to being paid thousands by Peabody Energy to appear at a separate state inquiry, with the money eventually going to a climate-skeptic think organization.
Happer, of course, denies all these accusations. In any case, however learned Happer might be, these allegations indicate a severe lack of integrity on his part. For a man in his position, with all his contacts, respect, and political influence, this behavior isn't merely reprehensible, it's dangerous.