Joaquin Phoenix and Martin Sheen Get Arrested After Passionate Speeches at Fire Drill Friday Protest
Joaquin Phoenix and Martin Sheen were both arrested for protesting climate inaction at Jane Fonda's Fire Drill Friday protest.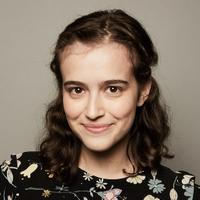 Article continues below advertisement
This seems to be Phoenix's first time ever being arrested, whereas Sheen has been arrested about 70 times in his life, mostly for actions of civil disobedience and humanitarian activism. Fonda has already been arrested several times at Fire Drill Friday protests, but after spending an uncomfortable night in jail — and finding out that any more arrests might earn her 90 days in jail and ruin the Grace & Frankie filming schedule — she is no longer putting herself in the line of arrest, as she told The Hollywood Reporter.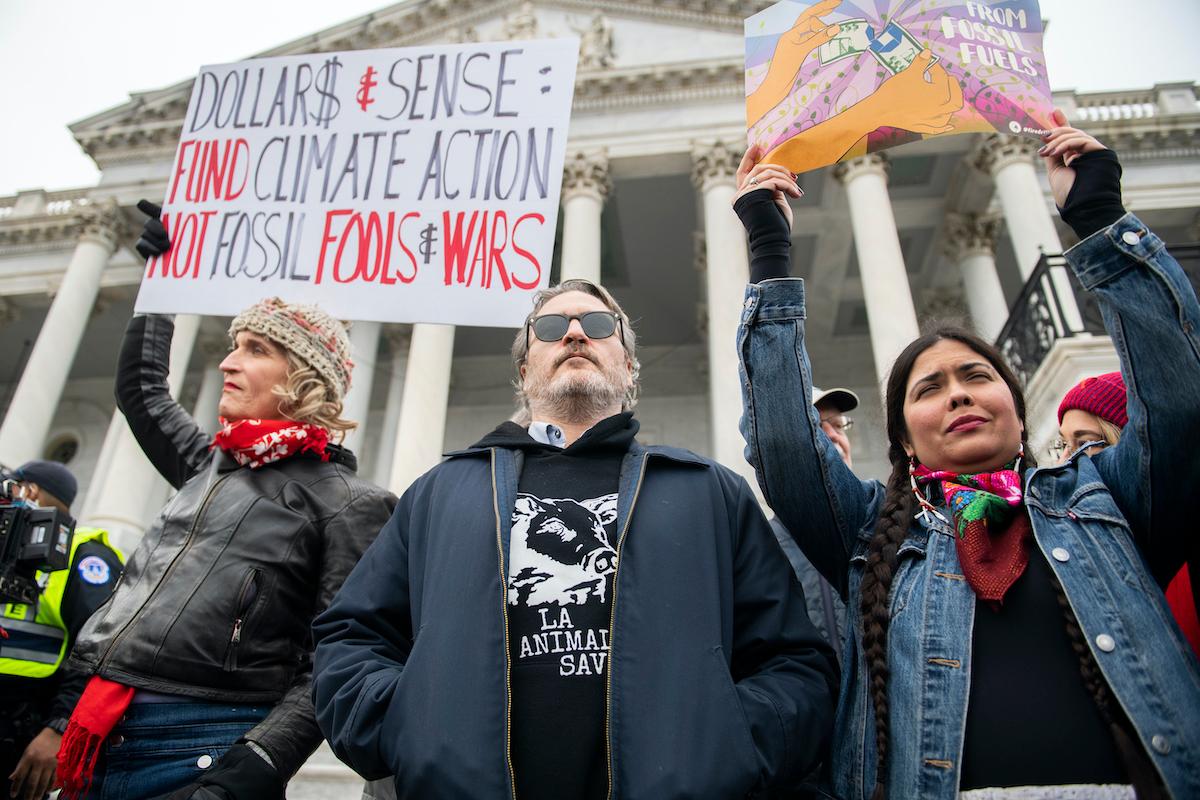 Article continues below advertisement
At today's Fire Drill Friday protest, Phoenix made a short speech at the rally before his arrest, where he addressed the link between the climate crisis and animal agriculture. "Something that I think isn't often times talked about in the environmental movement or in the conversation about climate change is that the meat and dairy industry is the third leading cause of climate change," Phoenix told the crowd, to which a few audience members cheered.
"Sometimes we wonder what can we do in this fight against climate change? And there is something that you can do today — right now — and tomorrow, by making a choice about what you consume. And I think that it is something that is doable," Phoenix continued. "And I struggle so much with what I can do at times. There are things that I can't avoid. I flew a plane out here," he said, acknowledging the high environmental impact of aviation.
"But one thing I can do is change my eating habits, and so I just want to urge all of you to join me in that, and you as well, Jane," he said, turning to Fonda. "And thank you so much for this opportunity."
Article continues below advertisement
Phoenix has been vegan since he was just 3 years old, after he and his siblings witnessed fishermen throwing fish against the side of the boat to stun them. In recent years, Phoenix has used his platform to advocate for the vegan lifestyle, both for ethical and environmental reasons. In his acceptance speech at the Golden Globes on Sunday, Phoenix thanked HFPA for serving a fully vegan meal at the ceremony as a way of highlighting the link between animal agriculture and the climate crisis, and he also encouraged the audience to make personal changes to protect the Earth. "Hopefully, we can be unified and actually make some changes," he said while accepting his Golden Globe. "It's great to vote, but sometimes we have to take that responsibility on ourselves and make changes and sacrifices in our own lives."
Article continues below advertisement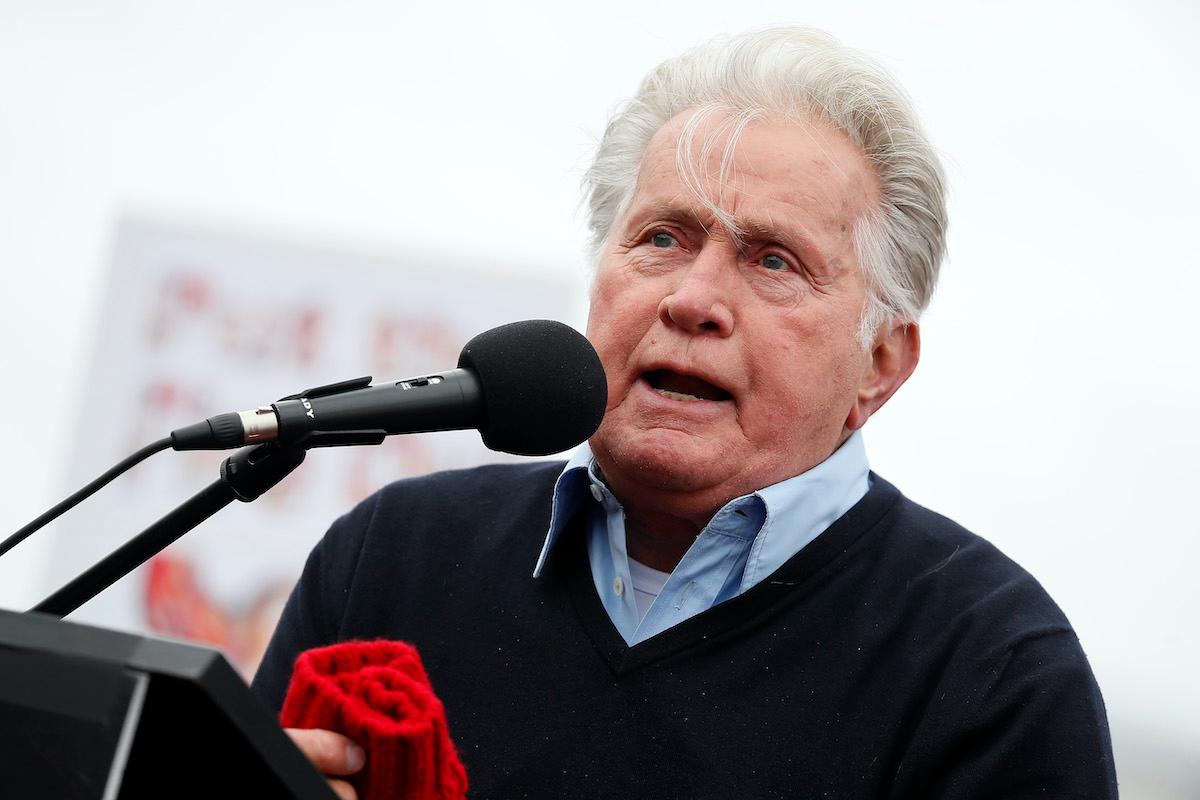 Martin Sheen also made a short speech at Fire Drill Friday before getting arrested — quickly inspiring Twitter references to his West Wing character President Jed Bartlet. Sheen focused his impassioned speech on the importance of fighting for causes you believe in.
Article continues below advertisement
"We are called to find something in our lives worth fighting for. Something that unites the will of the spirit with the work of the flesh," Sheen told the crowd, his voice rising with more passion at every turn. "Something that can help us lift up this nation and all its people to that place where the heart is without fear and the head is held high, where knowledge is free, where the world has not been broken up into fragments into narrow domestic roles, where worlds come out from the depths of truth ... into that heaven of freedom, dear father, let our country awake!"
This is Fonda's last Fire Drill Friday protest for now, as she is returning to Los Angeles to shoot Grace & Frankie — but with a Fire Drill Friday arrest the ultimate street cred in Hollywood these days, it's safe to say she is far from done staging climate protests.