7 Delicious Zero-Waste Recipes to Repurpose Your Leftover Rice
Making too much rice doesn't have to be a wasteful thing. There are plenty of great ways to reinvigorate yesterday's rice.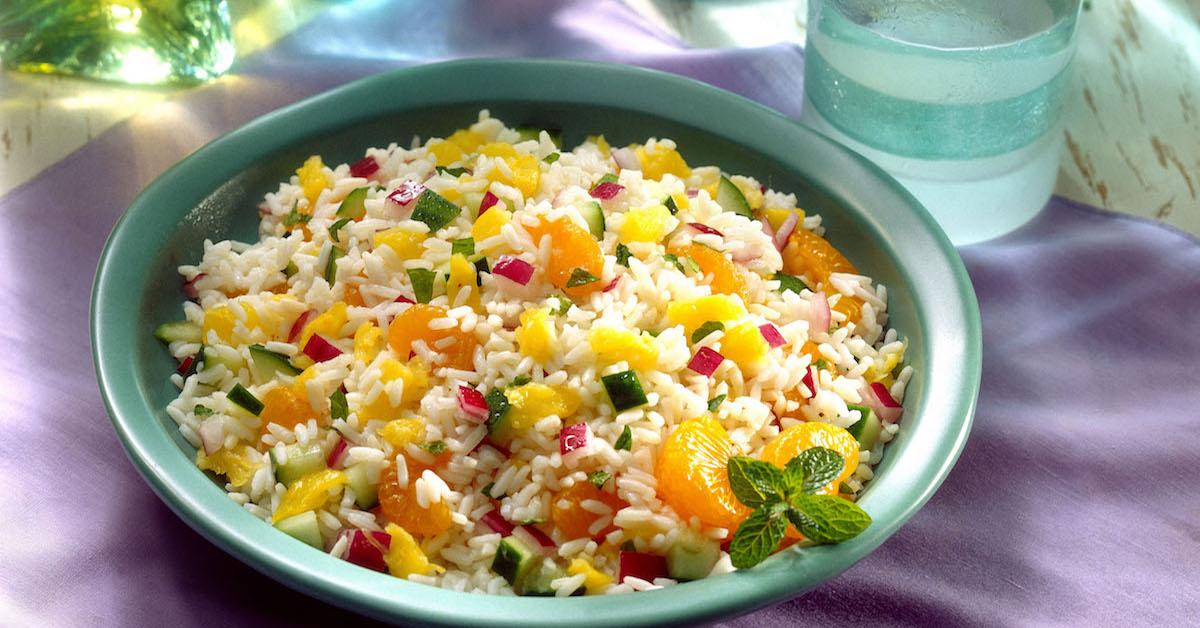 Leftovers: some people love them, some people can't stand them. Either way, they're a huge source of food waste throughout the U.S.
Cooking too much of a side dish like rice doesn't have to be a wasteful burden, however. In fact, it can actually be a great way to try out new recipes. Knowing what to do with leftover rice begins with understanding that rice is actually one of the most versatile leftovers one can be "stuck" working with.
Article continues below advertisement
How to reheat leftover rice:
Despite how gluey and solidified leftover rice might appear in the freezer, it heats up much better than some other foods. According to Chowhound, the trick is to heat the rice up slightly before attempting to incorporate it into another dish. This will ensure that the grains are separated and will mix well when incorporated into the other ingredients.
To do this, put a couple of tablespoons of broth or water on your rice and put it onto the stovetop on low heat for a few minutes. Put the lid on the pot and stir occasionally, usually every few minutes until the clumps of rice have all broken up. You could also do the same thing in the microwave, heating with a splash of water in 30-second intervals and mixing after each turn until the rice has broken apart.
And now, here are a few recipes that utilize leftover rice: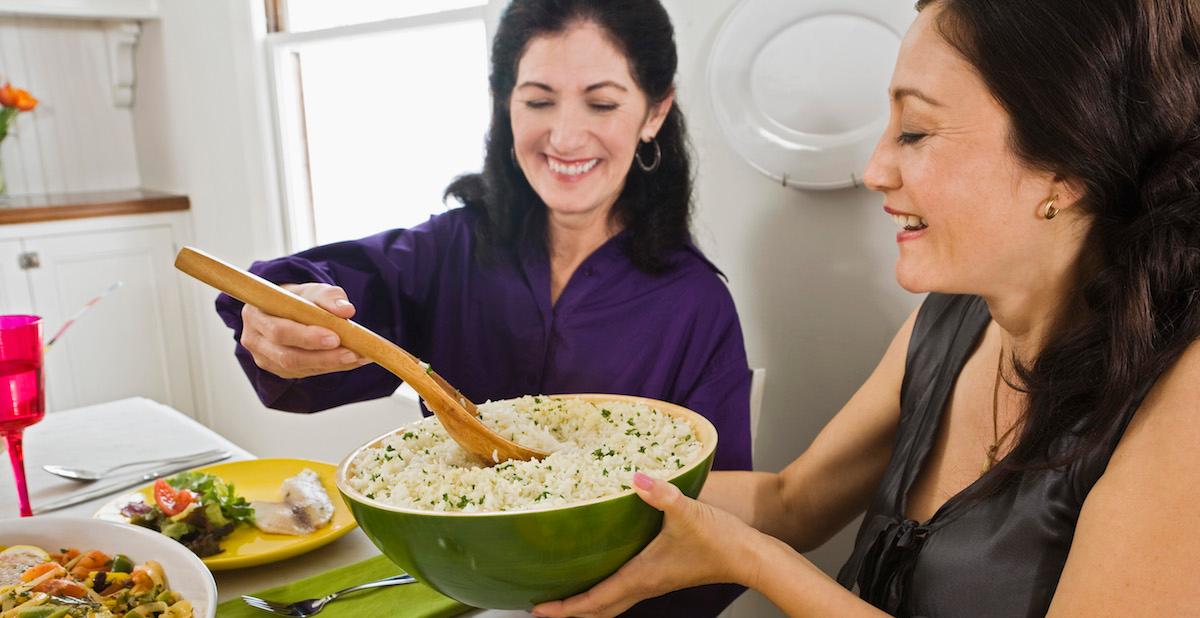 Garlic Fried Rice
This one, courtesy of Chew On Vegan is my go-to recipe for leftover rice. Fried rice is one of the most common uses for leftover rice. In fact, most connoisseurs of the side dish actually recommend you use pre-cooked, cooled rice for the dish, rather than something fresh out of the rice cooker. The trick is to get the garlic nice and crispy to compliment the rice.
Veggie Burgers
Veggie burgers don't have to be pre-frozen and pre-pressed to be delicious. You can make your own delicious veggie burgers at home with some hearty black beans, breadcrumbs, onions, garlic, a boatload of flavorful spices, and a fair bit of leftover rice. These meatless patties come from Chef Priyanka and are a delicious, meatless way to reinvigorate some old rice.
Article continues below advertisement
Lentil Loaf
Meatloaf isn't just for meat anymore. This recipe from The Spruce Eats is a great way to transform your leftover rice into a hearty, delicious vegan comfort food. Lentils provide a slew of vitamins and nutrients, plus protein and soluble fiber, making the dish far better for you than it probably has a right to be. This recipe has the added bonus of being gluten-free as well, so it's perfect for those vegans with gluten allergies or sensitivities.
Article continues below advertisement
Vegetarian Stuffed Peppers
When you've got a bunch of extra rice lying around, why not try stuffing some peppers? Stuffed peppers are a great way to introduce folks to a vegetarian or vegan diet and you can stuff just about any pepper you like depending on how many Scoville units you're looking to get out of that particular meal — bell peppers, cherry peppers, poblanos, jalapeños, even ghost peppers if you're feeling adventurous. This recipe from Allrecipes recommends boiling the pepper first to enhance the final result.
Article continues below advertisement
Leftover Bean and Rice Burritos
Burritos are an easy, last-minute, vegan-friendly way to repurpose your leftover rice, though you needn't limit yourself to only the 711-contingent of burrito ingredients for this one. This recipe from Family Food on the Table is all about customization. You can add spices, seasoning, and all your favorite vegan toppings to overstuff your homemade burritos to incredibly girthy proportions.
Article continues below advertisement
Fried Risotto Balls
Ah yes, we come to the fried portion of our recipe list. Aroncini, otherwise known as rice balls, hold a special place in my heart — specifically the left ventricle, according to my doctor. I kid! These dredged and fried snacks from The Kitchn (you can substitute the eggs for a plant-based alternative) can be a gooey, delectable, last-minute app in a pinch, just remember to eat responsibly. Rice balls are a sometimes food!
Article continues below advertisement
Leftover Rice Pudding
If you've never had rice pudding, we feel for you. Most conventional recipes utilize evaporated or whole milk to turn old crusty rice into a creamy, cinnamony confection, but there are a number of vegan recipes out there that take advantage of the creaminess of coconut milk to achieve the very same result. This recipe from Food Network, for example, mixes mango and creamy coconut to create pure dessert bliss.