What Do I Do With Leftovers From a Restaurant? How to Say No to Single-Use Containers
Learn how you can handle restaurant leftovers as a zero-waster.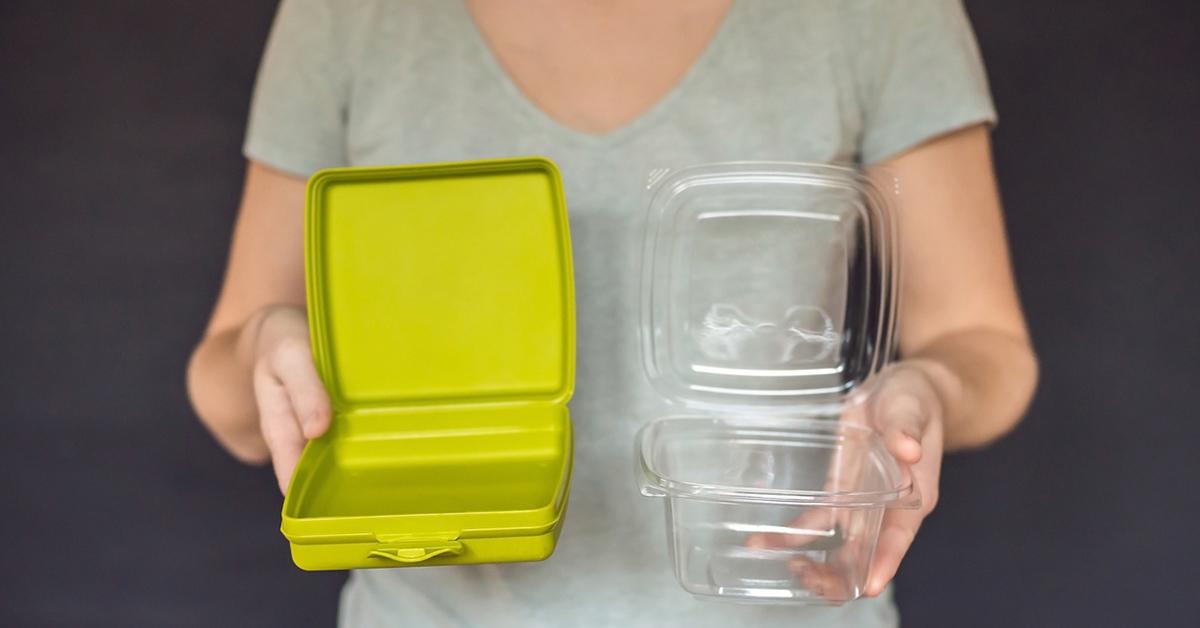 This is by far one of the hardest struggles of being a zero-waster, at least for me, personally: Figuring out how to bring home leftovers from a restaurant without the single-use containers that eateries so often hand out. Do you ditch the leftovers altogether? (That's pretty wasteful in and of itself.) Do you demand sustainable containers? (Chances are, they don't have them.) Bringing home leftovers as a zero-waster is one of my actual nightmares, but luckily for you, I finally figured out how to do it in a way that's not confrontational to the waiter and that gives me some peace of mind.
Article continues below advertisement
Make a Restaurant Leftovers Kit
Say what? As a zero-waster, you've probably heard or read before the benefits of making or buying a "zero-waste kit." This is a to-go kit that you can keep in your car. It features all the zero-waste supplies you might need on the go — such as a cloth napkin, sustainable utensil, reusable coffee cup, water bottle, and tote bag — so that you don't have to unnecessarily create waste while out on the town. Random stop at Starbucks? No problem, you've got your reusable cup. Getting hungry during a road trip? No worries, you've got your own stainless-steel utensil in there; no need for Burger King's plastic cutlery when you order the Impossible Burger.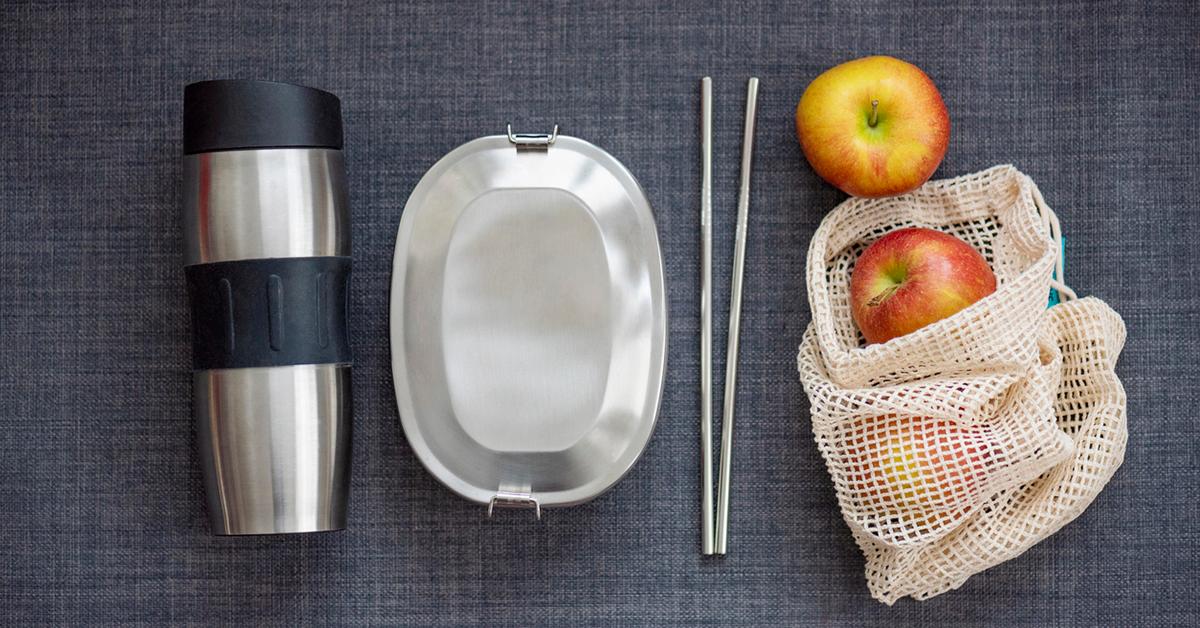 A restaurant leftovers kit is essentially the same thing. You'll want to add a glass or stainless-steel container (whatever material, as long as it's reusable) to your to-go kit. That's all you really need is a container. Actually, you may want to add two containers. Between washing containers, and lots of leftovers, it's always better to have two rather than one. Or else you might find yourself in a situation where in order to take home leftovers, you have to accept the restaurant's plastic. Nobody wants that. (Especially when you consider that placing hot food and liquids in plastic causes plastic leaching and the chemicals from the plastic seep into your food. #Gross.)
Article continues below advertisement
How Do I Break It to My Waiter That I Brought My Own Container?
Sure, it's a little bit awkward. Especially if you ask to wrap up your leftovers and your waiter's all, "I'll take that to the back and wrap it up for you!" Ugh, I cringe. It's annoying and a little awkward, but this is the part where you plaster a smile on your face and say, "Actually, I'd prefer not to use your container if it isn't made of sustainable materials. I brought my own right here." Now, you ever coolly and casually reveal your glass or stainless-steel container from the confines of your tote! "I'll just do it myself." Voila! Less work for the waiter.
It's worth noting that some restaurants may require the waiter or waitress to handle the leftovers, rather than letting you pluck it into your glass container yourself. Some restaurants cite "sanitary reasons" as the reason for restrictions on this. (It's the same annoying excuse for why some ice cream shops won't scoop ice cream into a bring-your-own container. Annoying, but whatever, I digress.) If that's the case, they still should be able to scoop your leftovers into the container you brought. If the waitstaff gives you an issue, citing "sanitation reasons," which they totally shouldn't, the choice is yours: Do you want to forego the leftovers altogether or accept the plastic to-go container? It's really up to you. Of course, you can always sneakily pack it up at the table when the waiter isn't looking — we won't tell if you don't.
Article continues below advertisement
What About Take-out Containers?
If you want to order take-out, things can get a little tricky. While some eateries will let you order take-out, then provide your own sustainable container, others might cite "sanitation reasons" for not being able to. There aren't any laws that say they can't accept BYO containers, but unfortunately, so many restaurants seem to fall back on this concept. I blame a lack of awareness for the zero-waste lifestyle. Accepting the restaurant's un-sustainable to-go containers is the acceptable, "normal" thing. We ask them to put food in our own sustainable containers and they're all, "What? Why? This isn't how we normally do it."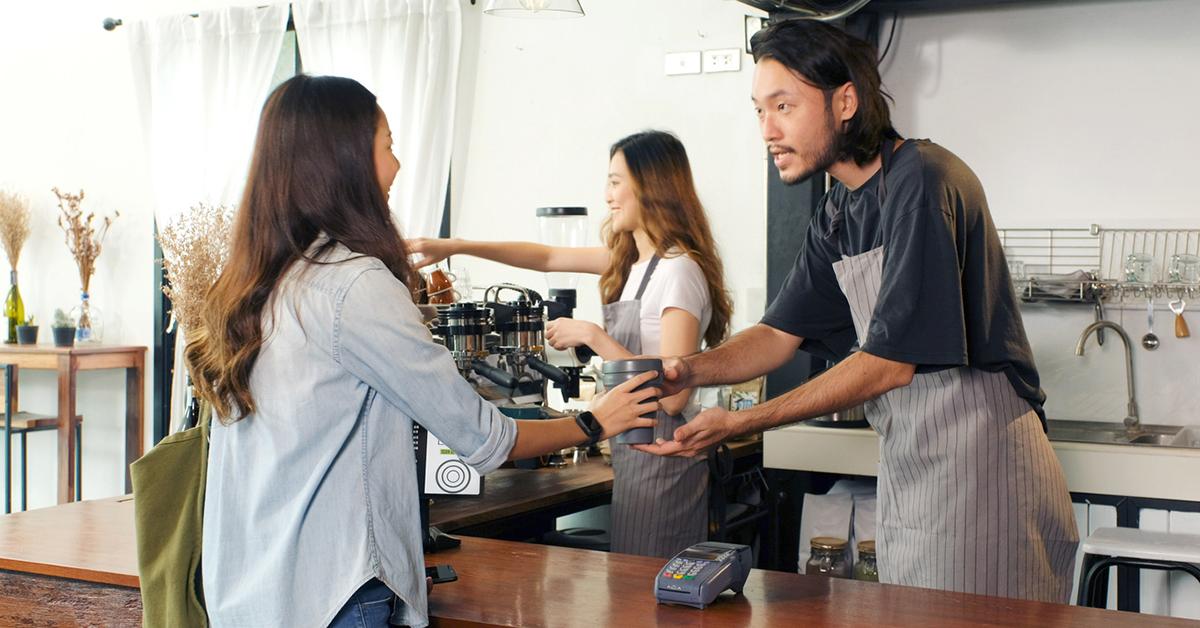 However, it is possible. There's a great resource on reddit where users list some of the places that allow you to order take-out, then provide your own container for it. Check it out here. You can also do some local research yourself; call or ask a few local eateries what their take-out policy is regarding containers. If they say it's fair game, make a list and try to stick to those places. Let the other places, the shadowy places that won't tolerate BYO-sustainable containers, know that you prefer not to frequent their business if they don't allow it and don't provide biodegradable and compostable containers. Take that!
Another trick we use is asking places for our take-out orders on reusable, "to-stay" plates, and then sneakily transferring it to the reusable container that we bring with us; like we said, we won't tell if you don't.
Which Restaurants Have Biodegradable/Compostable To-go Containers?
Plastic and Styrofoam to-go containers are on the outs in many states, particularly in New York and New Jersey, so it's quite possible that when eating out, the restaurant you're at may already have more sustainable to-go options. There are plenty of green alternatives to foam out there, including mushroom packaging, or materials made from paper, cornstarch, sugarcane, and more. Again, there's no real master list as of right now, but you can do some digging locally and find out which places have already switched out Styrofoam and plastic for more sustainable options. As a general rule, Bareburger usually has plant-based to-go containers as well as many juice bars or other "health"-themed eateries.