Modal Fabric: Is It Sustainable, or Are We Being Greenwashed?
Organic and semi-synthetic fabrics are an essential part of sustainable fashion, but where does modal fabric fit in? Is it actually more eco-friendly?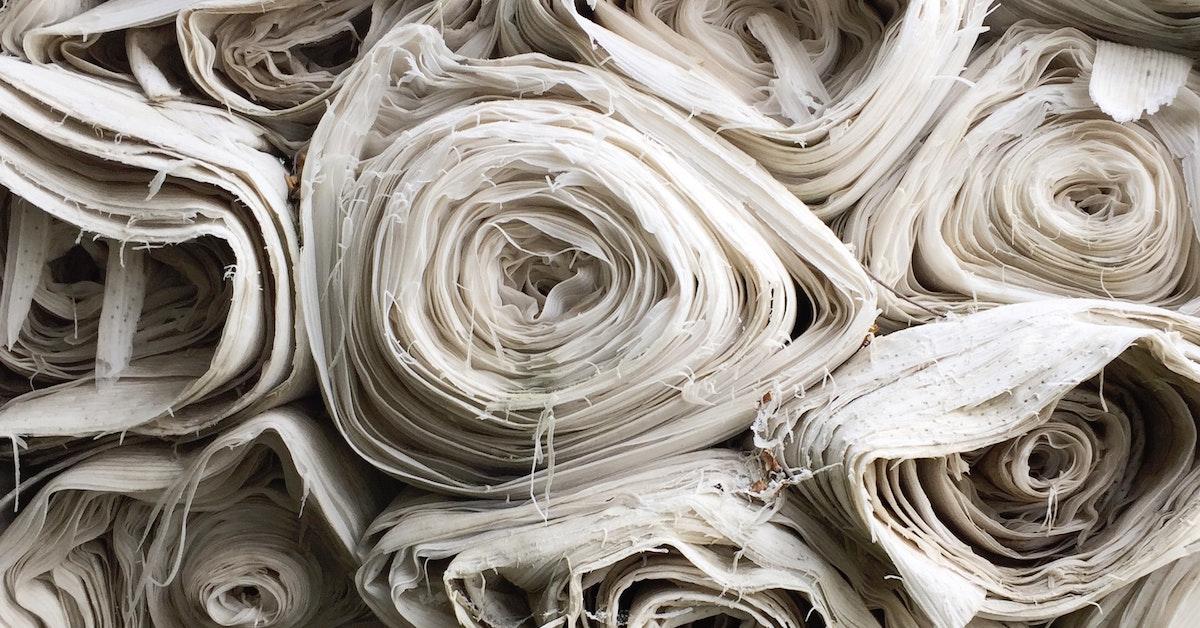 Scientists have discovered a wide range of interesting fabrics over the years. Some, like fleece and polyester, are synthetic and plastic-based, while other semi-synthetic blends, such as rayon and viscose, tend to be viewed as more sustainable. But where does a semi-synthetic material like modal fit into all of this? For that matter, what is modal fabric actually made from?
Article continues below advertisement
What is modal fabric?
Also known as TENCEL, modal is a synthetic fabric made from the cellulose of beech trees. According to Lavender Hill Clothing, beech trees are naturally more sustainable than other textile crops, requiring about 10 to 20 times less water than cotton, with no need for artificial irrigation. Most modal also comes from Austrian beech trees from Northern and Central European forests, which means there's no need for clearcutting or monocropping, as of yet.
Article continues below advertisement
Is modal fabric eco-friendly?
As previously mentioned, modal uses less water, takes up less space, and cuts down fewer trees than other textiles. On the surface, all of these features add up to an environmentally friendly choice when it comes to considering a sustainable textile fabric. But there is a catch — according to Good On You, Lenzing, one of the largest companies that make modal fabric, only produces modal yarn.
Unfortunately, most of the textile factories that take the yarn to create modal fabric aren't usually as eco-friendly as the material itself. Many textile manufacturers use far too much water and chemicals in the process to be considered sustainable, so even though the yarn is sustainably sourced, many textile manufacturers that make modal aren't.
Article continues below advertisement
What are some other semi-synthetic fabrics?
Modal may be one of the newest semi-synthetic fibers on the market, but it's hardly the only player in the game — per Robert Owen Undershirts, semi-synthetic materials are defined as naturally occurring, long-chain polymers that have been at least partially modified using some type of chemical process. Rayon is the earliest of the bunch and was mostly successful, but other cellulose fibers have come along since then.
Article continues below advertisement
Rayon
Designed as a way to replicate silk, rayon is a breathable, moisture-absorbing Frankenfabric that's made from purified cellulose fibers, according to Who What Wear. Because it's made from wood cellulose, modal fabric is considered a type of rayon, and so is lyocell, a type of semi-synthetic denim.
Article continues below advertisement
Bamboo
Bamboo fabric is made from bamboo grass, which is one of the fastest-growing grasses in the world. According to Sewport, bamboo fabric is also breathable, stretchier than cotton, cheap, and easy to produce, though it does have its downsides. On the downside, though, it uses a ton of water to grow, and poses a danger of becoming a monoculture in some parts of the world.
Seacell
Seacell fabric is made from a combination of seaweed which is harvested from Icelandic fjords and eucalyptus fiber. According to Laughing Lamb Fibers, SeaCell is considered to be a luxurious, silky, and sustainable fiber. The boats that harvest SeaCell seaweed utilize sustainable, non-pollutive methods to transform it into an extra absorbent clothing.