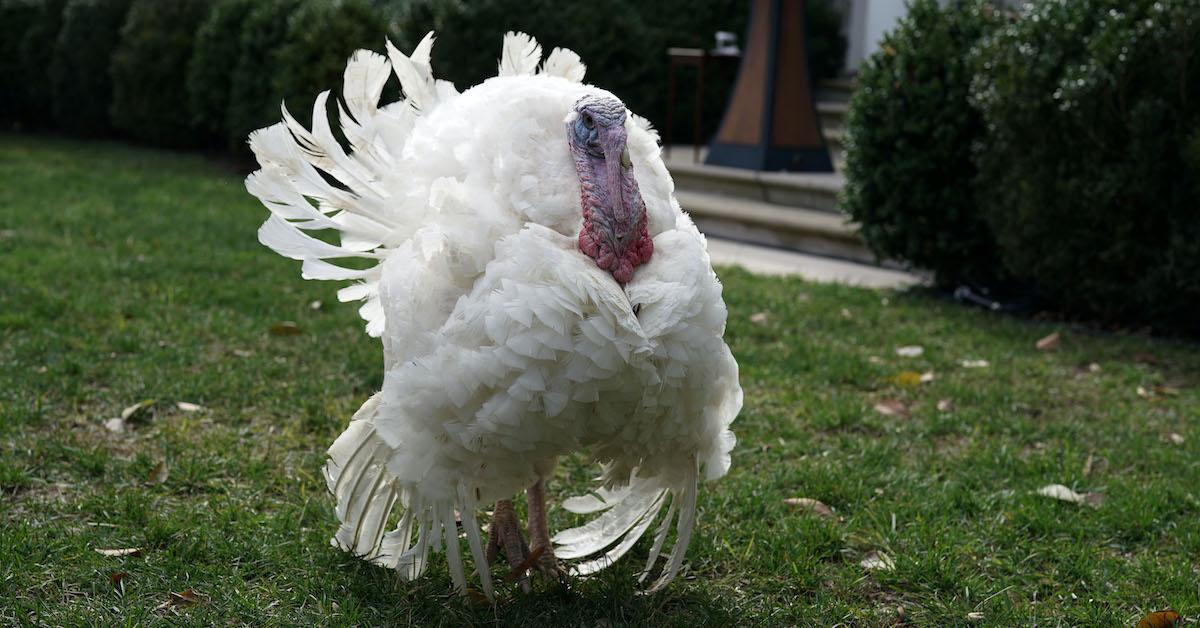 What Happens to the Turkey the President Pardons for Thanksgiving?
By Sophie Hirsh

Nov. 24 2020, Published 12:19 p.m. ET
Article continues below advertisement
What happens to the turkey the president pardons?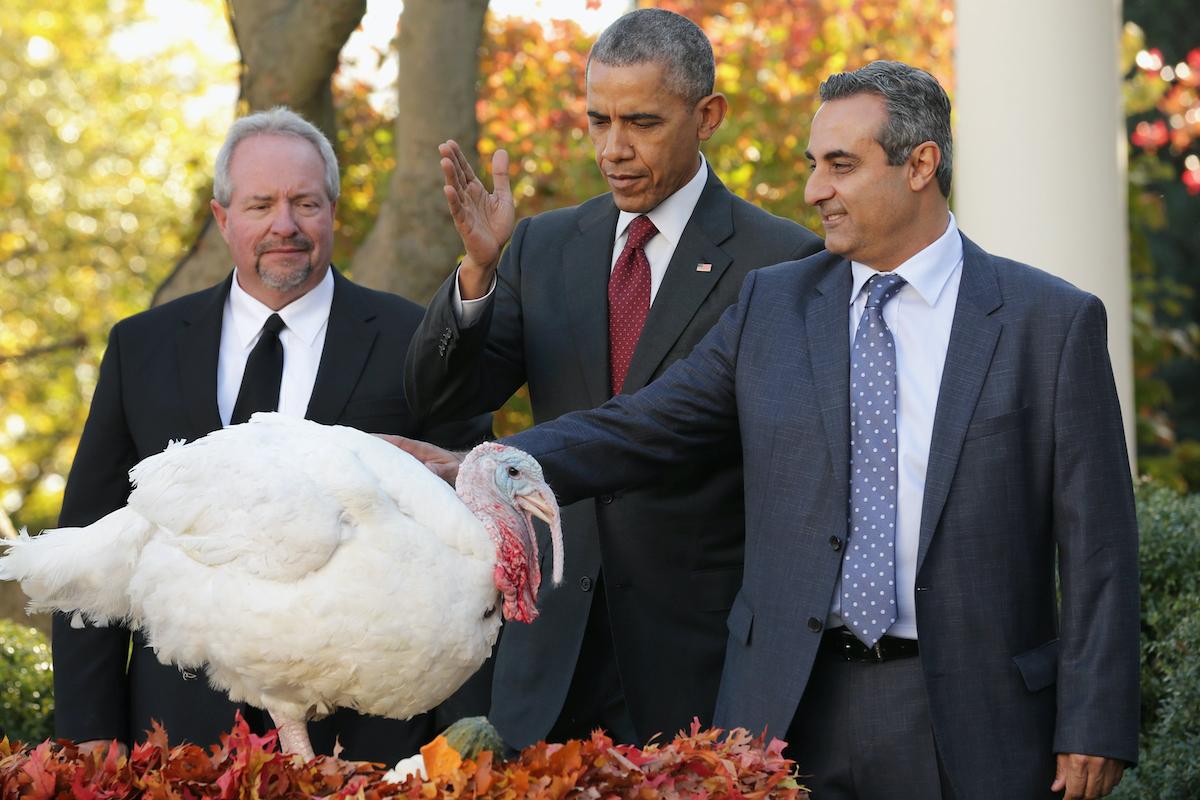 Fear not: The turkeys pardoned by the president have a far better fate than most turkeys raised in the U.S. — and a pretty suite life (pun definitely intended) in the days leading up to the ceremony, too.
Before the presidential ceremony, the two turkeys (usually one is an alternate, but sometimes both get pardoned) get to spend a few days sharing a luxurious room at the Willard Hotel in downtown Washington, D.C. Yes, jumping on the plush beds is allowed.
The birds are typically introduced to the public during a press conference ahead of the official turkey pardoning ceremony. Then, after the president pardons the turkeys, they are off to a new forever home.
Article continues below advertisement
Since 2016, the pardoned turkeys head from the ceremony to their permanent retirement home at Gobblers Rest. The enclosure is located at Virginia Tech's College of Agriculture and Life Sciences, where they will be given bedding, heat, food, water, and outdoor access for the rest of their lives, according to WAMU. In the past, pardoned turkeys have been sent to retire everywhere from Disney World to a farm in New Jersey, as per Inside Edition.
How long do the pardoned turkeys live?
Fortunately, the turkeys at Gobblers Rest get to live out the rest of their lives there without fear of winding up in a slaughterhouse. Unfortunately, the remainder of their lives is not very long. 
Article continues below advertisement
As Rami Dalloul, a poultry immunologist and Virginia Tech professor, explained on The Kojo Nnamdi Show, Thanksgiving turkeys have been bred to grow very big very fast to make them ideal for human consumption, and they are generally slaughtered at around 14 weeks of age, when they weigh between 12 and 15 pounds. 
The turkeys used for the presidential pardon are already a bit older and heavier than that, and typically only live for a few years before they pass away, Dalloul added, even though a turkey's lifespan in the wild can be up to 15 years.
Article continues below advertisement
What turkey is Trump pardoning in 2020?
On Nov. 24, 2020, two days ahead of Thanksgiving, Trump is pardoning one of two turkeys: Corn or Cob. While both turkeys have been staying at the Willard Hotel, only one will actually be pardoned by Trump, to be decided by an online poll on the White House website.
Corn and Cob, both of whom were born on July 2, 2020, weigh 42 and 41 pounds, respectively — and they're extremely adorable.
Article continues below advertisement
Trump once joked about voter fraud in the turkey pardoning poll.
FLASHBACK: In 2018, President Trump attacked Carrots the turkey for refusing to concede he had lost the vote on the White House turkey pardon contest.

"This was a fair election... unfortunately, Carrots refused to concede and demanded a recount."

pic.twitter.com/MzcackiDwd

— andrew kaczynski🤔 (@KFILE) November 23, 2020
In honor of this year's turkey pardoning ceremony falling in the midst of Trump's refusal to formally concede the presidential election to Joe Biden, many people are sharing a clip from the 2018 turkey pardoning ceremony. 
"This was a fair election. Unfortunately, Carrots refused to concede and demanded a recount," Trump joked two years ago while pardoning a turkey named Peas, who beat Carrots in an online poll. At the time, Trump was poking fun at the Republicans losing control of the House to the Democrats in the midterm elections, something he repeatedly blamed on voter fraud despite having no evidence — not unlike his behavior over the past few weeks since being defeated by Biden.