Reasons to Try a Plant-Based Turkey This Thanksgiving + Some of the Best on the Market
The turkey on your Thanksgiving table could be replaced with a plant-based option this year — here are a few of our favorites.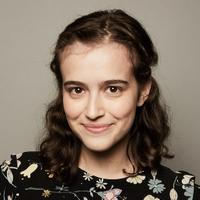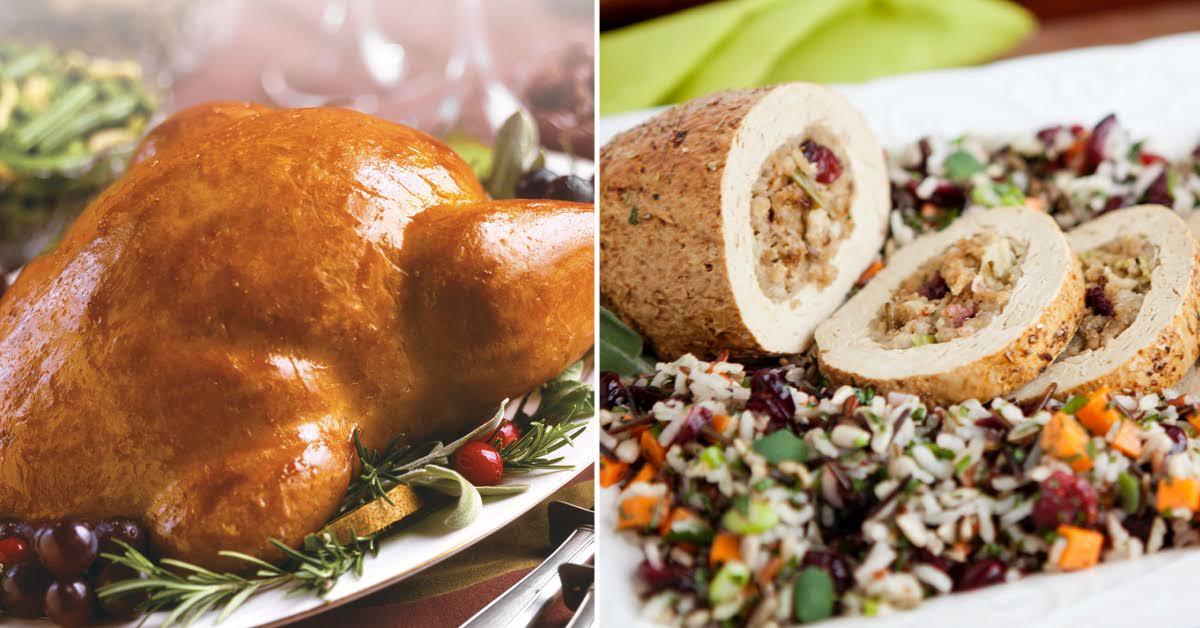 Article continues below advertisement
Many companies make delicious vegan Thanksgiving turkeys and "holiday roasts," which can serve as the perfect centerpiece for your Thanksgiving dinner; there are also many vegan recipes for Thanksgiving roasts on the internet. But why serve a plant-based turkey at Thanksgiving at all? Here are just a few reasons.
Leaving turkey off your Thanksgiving table would literally save a life.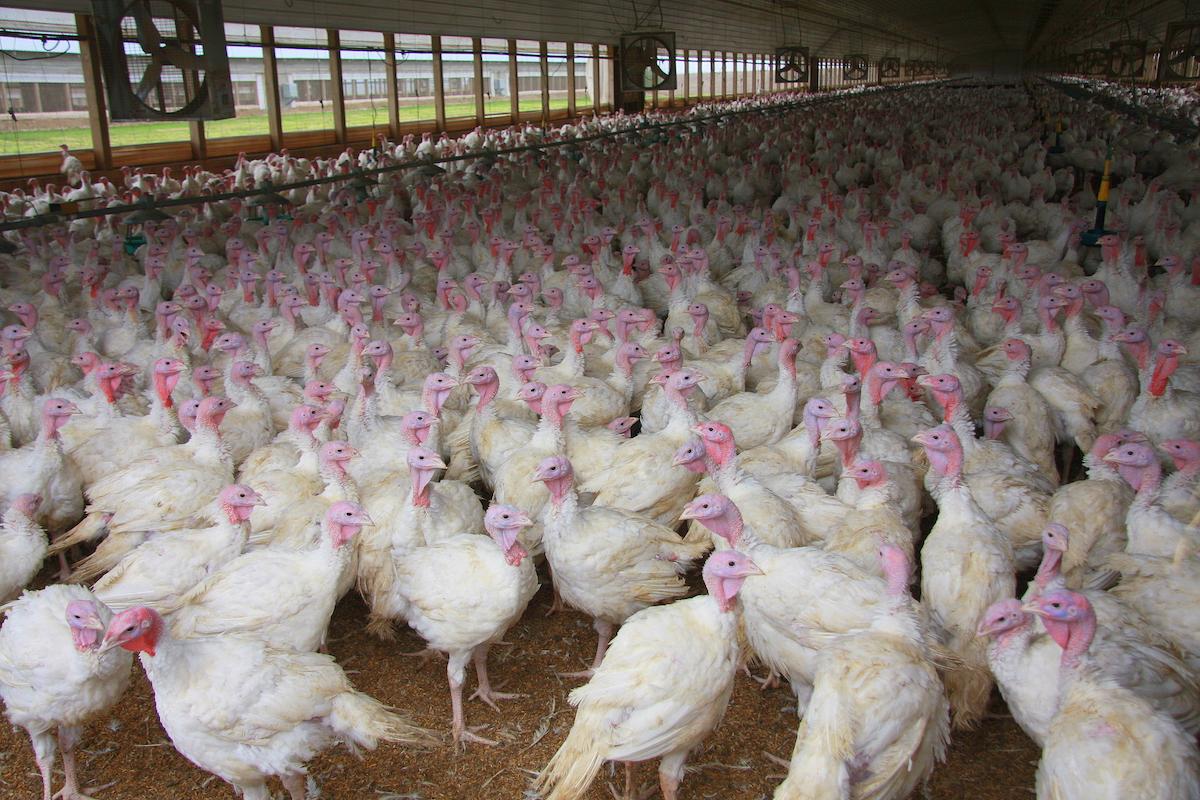 A Thanksgiving turkey represents the entire life of a turkey — an animal who only got to live a short life, most likely entirely on a crowded and dirty factory farm, before being sent to the slaughterhouse. On a holiday where we're supposed to be giving thanks for all we have, why take a life from someone else?
Article continues below advertisement
Up to 46 million turkeys are killed for U.S. Thanksgiving celebrations each year, according to the National Turkey Federation via TIME. That represents more than 18 percent of all the 244.5 million turkeys raised in the U.S. each year.
Turkeys are typically slaughtered for their meat when they're just babies, at between 5 and 6 months of age — but in the wild, turkeys can live to be 10 years old. Why not avoid contributing to that, and try something made from plants instead?
Article continues below advertisement
Enjoying a vegan Thanksgiving means you can eat more and feel less sleepy.
While nutrition probably doesn't top most people's priorities when preparing for Thanksgiving dinner, choosing a plant-based meal instead of one filled with turkey and other animal products has so many benefits for you. Not only are vegan holiday roasts delicious, but generally, they are healthier for you than turkey; not to mention, eating a plant-based dinner might actually feel energetic and ready for dessert at the end of the meal, even after stuffing your face.
Article continues below advertisement
That's because animal products are generally more calorically-dense than plant-based foods, so you can chow down on more vegan food without getting uncomfortably stuffed.
Many people equate turkey's levels of the amino acid tryptophan with the exhausted and sleepy feeling they get after a meal — but more likely, it's just the high amounts of calories you're consuming all night that make you drowsy. So by opting for a plant-based turkey, you could avoid that feeling.
Article continues below advertisement
Serving a vegan turkey will send an important message to your Thanksgiving guests.
If you're dining with meat-eaters, be prepared that they may be averse to a vegan turkey at first. I've been there. But if they open themselves up to trying something new, serving a vegan turkey could open up an important conversation about the ways in which animal agriculture is hurting the planet and hurting animals.
Article continues below advertisement
Article continues below advertisement
Here are some of the best vegan Thanksgiving turkeys.
Read on for five of awesome plant-based holiday roasts for your Thanksgiving table.
Article continues below advertisement
Tofurky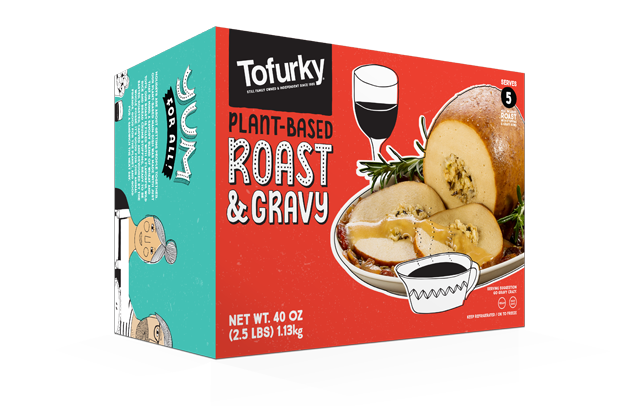 Tofurky is one of the original plant-based turkey companies, so you can't go wrong with the Tofurky Roast, which comes complete with a wild rice stuffing. The brand also makes a Plant-Based Holiday Feast, which comes with a roast, gravy, and cheesecake for dessert.
Check the store locator on Tofurky's website for how to purchase.
Article continues below advertisement
Field Roast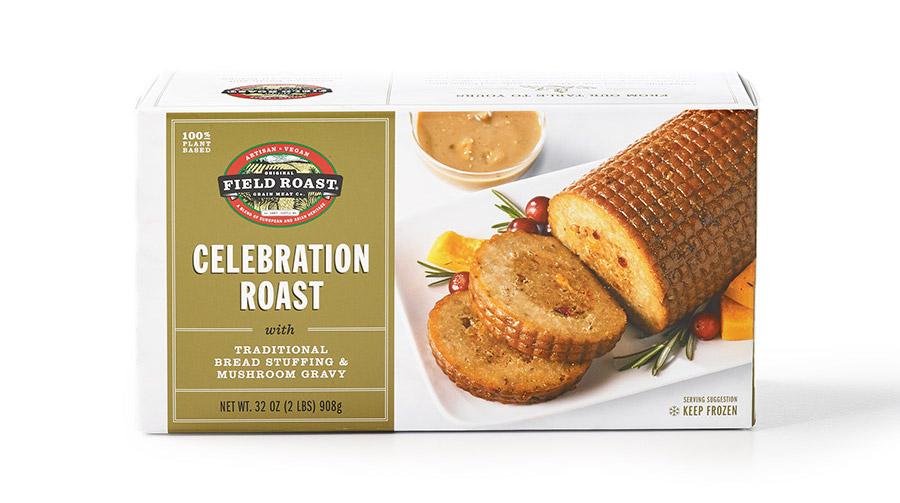 Field Roast makes two kinds of holiday roasts. There's the Celebration Roast, which is filled with bread stuffing, comes with mushroom gravy, and is available in two sizes. For something a bit fancier, Field Roast also has a Hazelnut Cranberry Roast En Croute, which features a hazelnut-infused grain meat, stuffing that consists of vegan sausages, crystallized ginger, cranberries and apples, and a savory puff pastry wrapping.
Check Field Roast's store locator to find shops selling these roasts.
Article continues below advertisement
Vegetarian Plus' Whole Vegan Turkey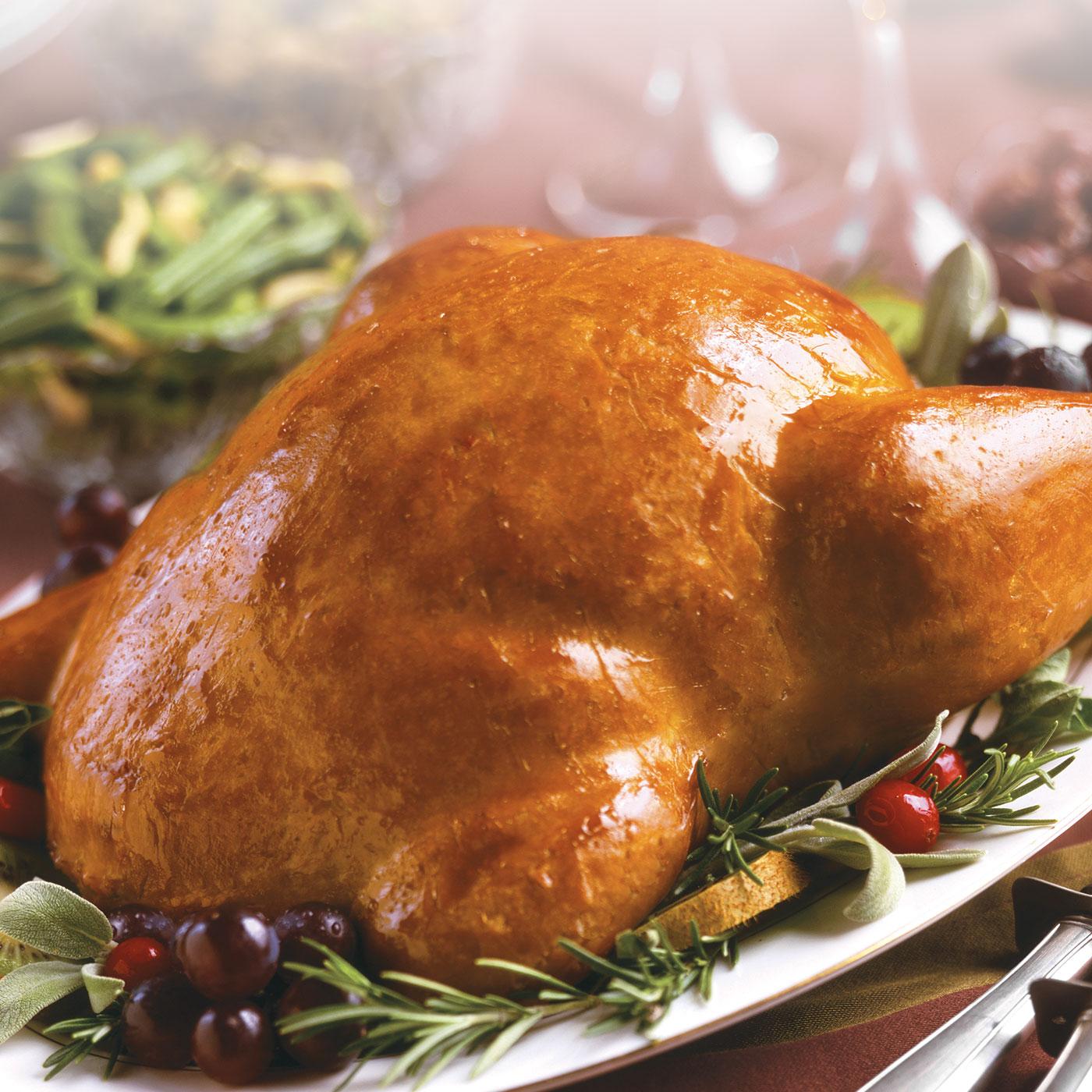 Don't ask us how Vegetarian Plus does it, but the brand makes a Vegan Whole Turkey that will have everyone at your Thanksgiving dinner do a double take. At $69.99, it's the priciest option on this list by far, but it's definitely worth trying, at least for the photos!
You can order the lifelike (rather, death-like) vegan turkey from Myrtle Greens.
Article continues below advertisement
Whole Foods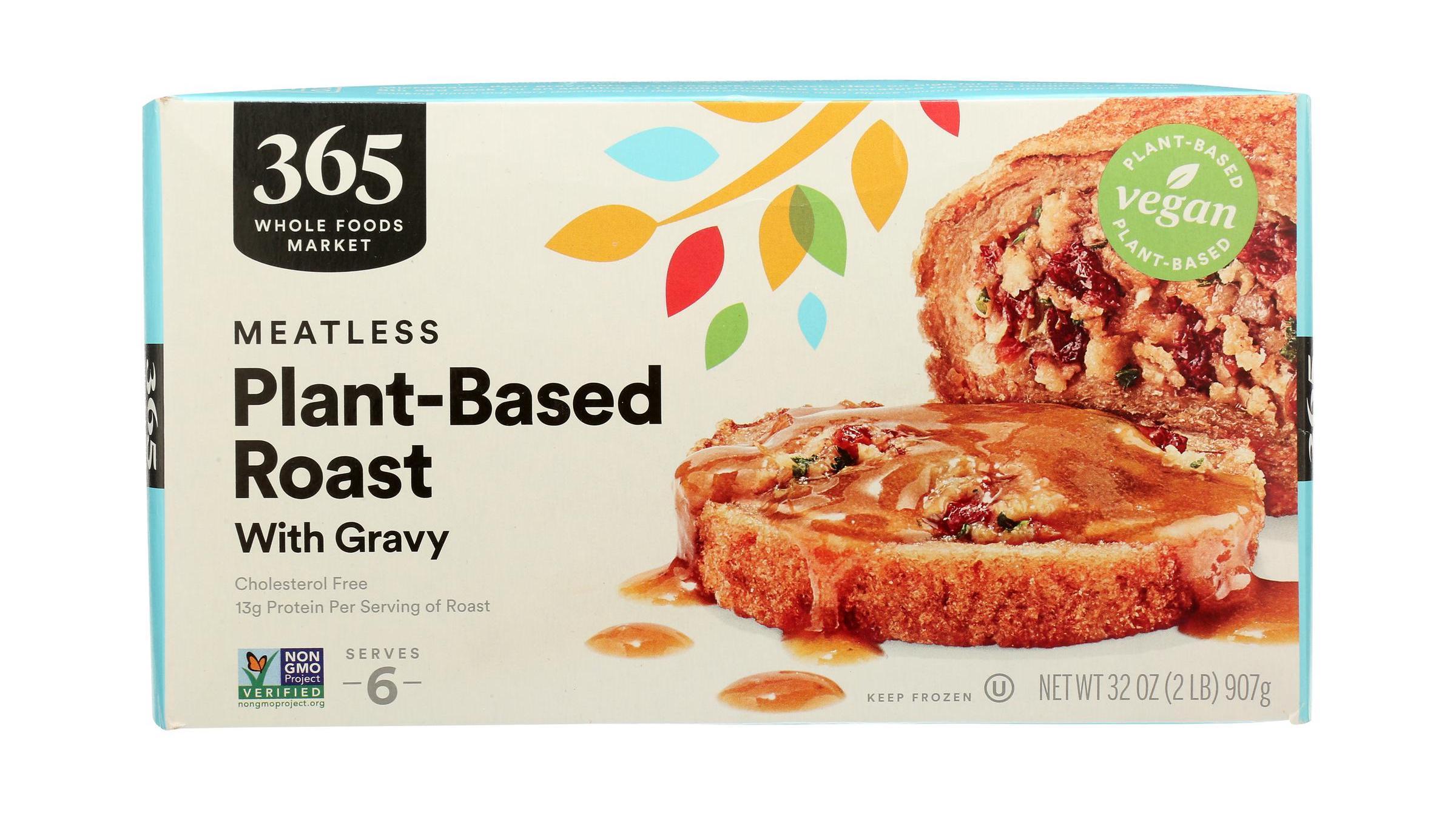 After years of selling other brands' vegan turkeys, this year, Whole Foods announced a brand new store-brand product called the Meatless Plant-Based Roast. The soy-based vegan roast comes complete with a bread-based stuffing and a side of gravy, and retails for $11.99.
Article continues below advertisement
Article continues below advertisement
Gardein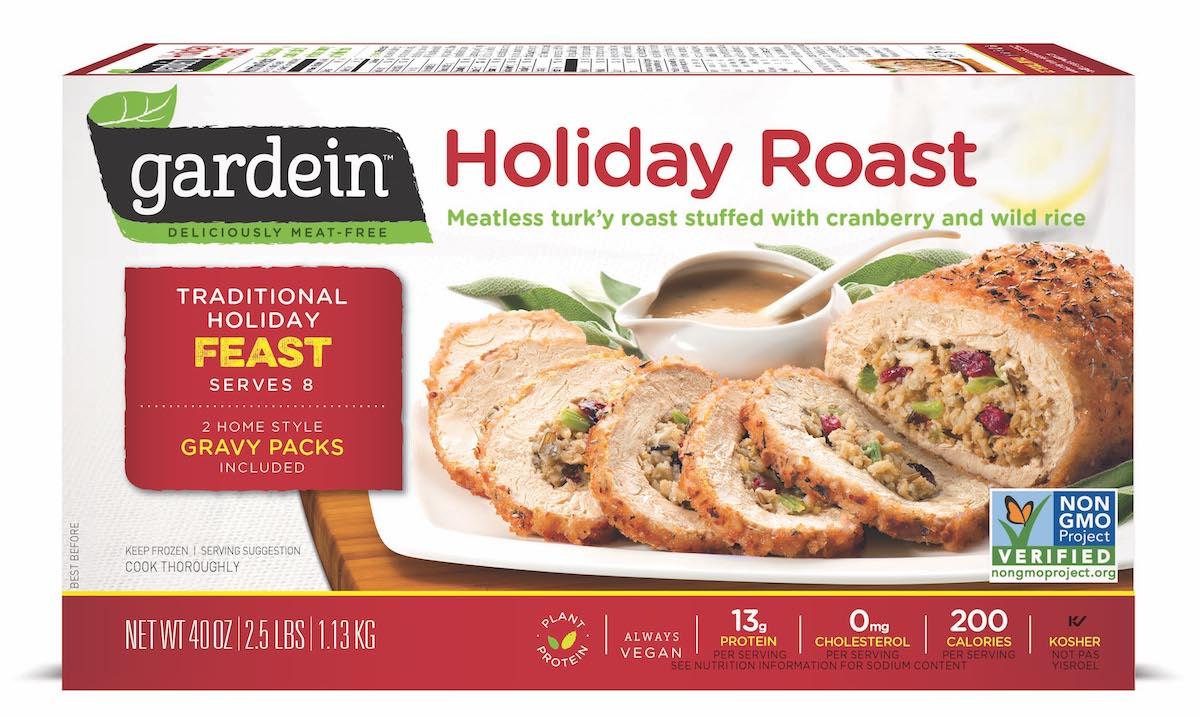 Gardein's Holiday Roast serves eight people, is filled with a cranberry wild rice stuffing, and comes with a homestyle gravy. It's also the one I served at my family's Thanksgiving dinner last year, and even the meat-eaters were impressed!
The roast retails for $18.99, and is being sold at the national retailer Kroger plus a limited selection of local grocery stores this year. You can look up stores selling the product on Instacart, or, the brand recommends requesting your local store order it for you.