Easy and Last-Minute Vegan Thanksgiving Sides, to Add to Your Feast This Holiday Season
Regardless if everyone at the Thanksgiving dinner table abides by a plant-based diet, these easy vegan Thanksgiving sides are crowd pleasers.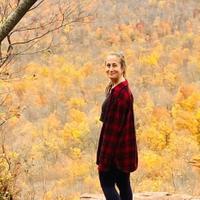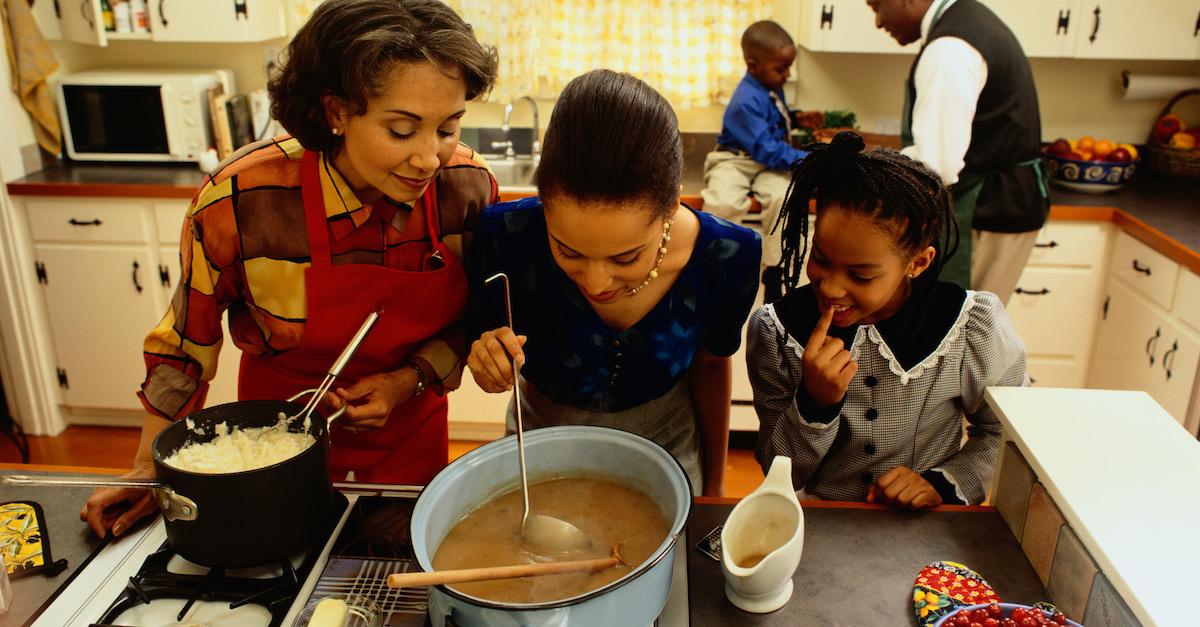 There's been a long-standing rumor that vegans can't have fun on Thanksgiving — though evidently, that isn't the case. In addition to the many plant-based roasts that have entered the market over the last few years, as well as vegan wines, there are so many vegetables and carbs that pair beautifully with any Thanksgiving feast. And if you're looking to supply your feast with some easy vegan Thanksgiving sides, we totally have you covered.
Article continues below advertisement
Easy Peasy Foodie's Mexican Roasted Sweet Potato Cubes
For something a little savory and slightly more interesting than any classic sweet potato dish, Easy Peasy Foodie's Mexican Roasted Sweet Potatoes are everything you could ever want. After preheating the oven to 425 degrees Fahrenheit, mix 2 teaspoons cumin, 2 teaspoons smoked paprika, 1 teaspoon chili flakes, 1 teaspoon salt, 2 crushed garlic cloves, the juice from 1 lime, and 3 tablespoons olive oil in a bowl. Stir in a large cubed sweet potato, and roast them in the oven for 20 minutes.
Bad Manners' Brussels Sprout Hash
Bad Manners' newest cookbook, Brave New Meal, is obviously laden with hilarious insults and amazing recipes. And although the Brussels Sprout Hash is touted as a breakfast item, it's delish at any time. You'll start out by sautéing a large chopped yellow onion in 2 tablespoons olive oil. Drizzle in 1 tablespoon of liquid aminos before adding 1 pound of shredded Brussels, salt, and stir until brown. Add the juice of half a lemon, season with salt and pepper, and top with 1/2 cup panko.
Article continues below advertisement
Minimalist Baker's Simple Stuffing
Traditional stuffing is often made with egg, sausage, and sometimes turkey. But Minimalist Baker's Simple Vegan Stuffing is free of animal products — you'll simply combine 1 large cubed loaf of stale whole-grain bread, 3/4 cup of pre-cooked green lentils, 1/2 cup already-sautéed diced white onions and 3/4 cup diced celery in a baking dish. Add salt and pepper, 3 to 3 1/2 cups vegetable broth, 1 flax egg, and 3/4 teaspoons dried sage, and cook for 45 minutes at 350 degrees Fahrenheit. Brown the top and enjoy.
Article continues below advertisement
Love and Lemons' Stuffed Acorn Squash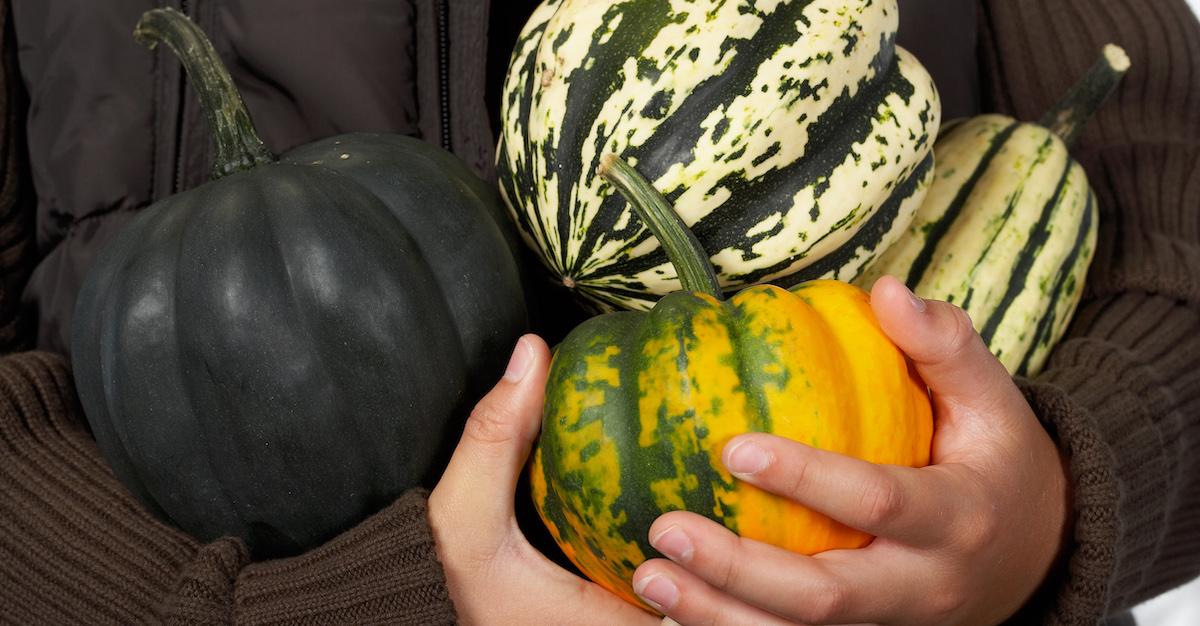 Stuffed acorn squash is a severely underrated Thanksgiving side dish that looks difficult, but is evidently quite easy to make. In Love and Lemons' recipe, she pre-bakes her acorn squashes in the oven, and stuffs them with already-sautéed onion, garlic, cumin, coriander, green chiles, quinoa, black beans, scallions, toasted pepitas, avocados, lime juice, salt, and pepper. It's definitely a crowd-pleaser — and this one definitely packs a little extra punch into to your menu.
Article continues below advertisement
Nora Cooks' Cornbread
Nora Cooks' vegan cornbread recipe is literally the easiest baking project imaginable — you'll preheat the oven to 400, and combine 1 1/4 cups flour, 1 cup yellow corn meal, 2/3 cup sugar, 1 teaspoon salt, and 1 tablespoon baking powder in a bowl. Add in 1 1/4 cup unsweetened almond milk and 1/3 cup canola oil, and transfer into a pre-greased baking dish. Bake for 20 to 25 minutes and you're good to go.
Article continues below advertisement
The Kitchn's Easy Mashed Potatoes
While the highly coveted dish is traditionally loaded with cream and butter, your dinner guests will have absolutely no idea The Kitchn's Easy Mashed Potatoes are — in fact — vegan. Simply boil 5 pounds of Yukon gold potatoes, and mash it all into 1/2 cup of vegan butter, 2 cloves of minced garlic, salt, and pepper that's been heating up on the stove. Top with chopped chives, and you have yourself a truly picturesque bowl of mashed potatoes.
Article continues below advertisement
I Love Vegan's 1-Pot Mac and Cheese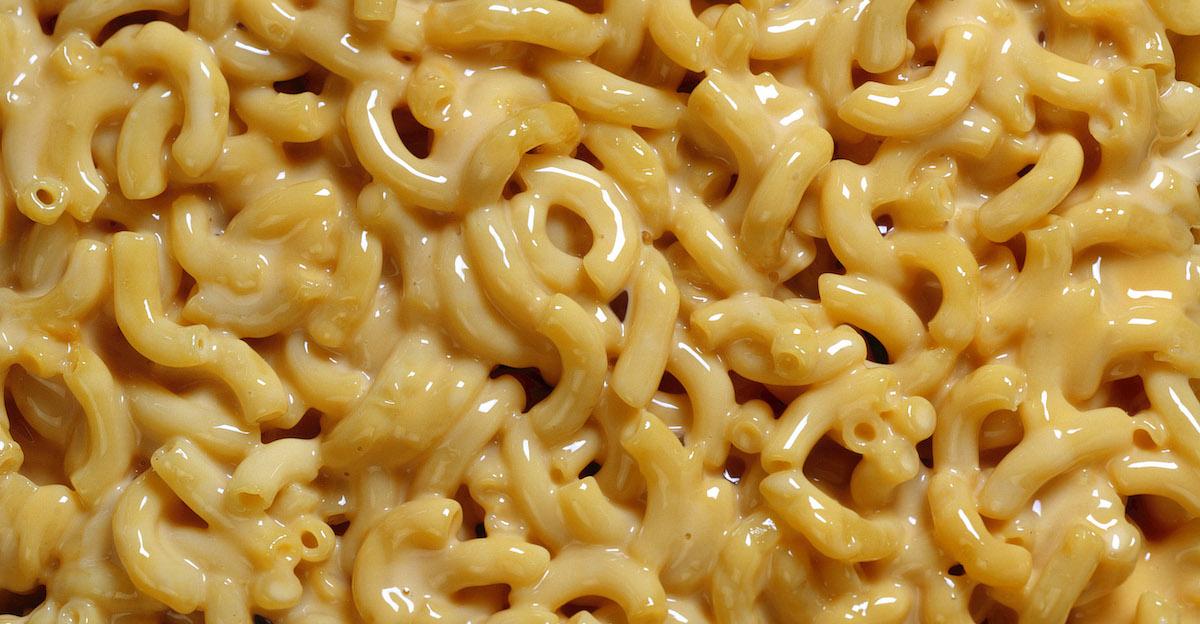 When cooking, we love using (and washing) as few dishes as possible. For I Love Vegan's 1-Pot Mac, simply boil 1 ½ cups of elbow macaroni until al dente. Drain, and add in 3/4 cups unsweetened non-dairy milk, 2/3 cup vegan cheese shreds, 2 tablespoons vegan butter, 2 tablespoon nutritional yeast flakes, 2-3 teaspoon white vinegar, 1 teaspoon garlic powder, 1 teaspoon onion powder, 1 teaspoon sugar, 1/2 teaspoon salt, and black pepper. Bake in the oven in a casserole dish, for added crispiness.
Article continues below advertisement
Every Last Bite's 3-Ingredient Cranberry Sauce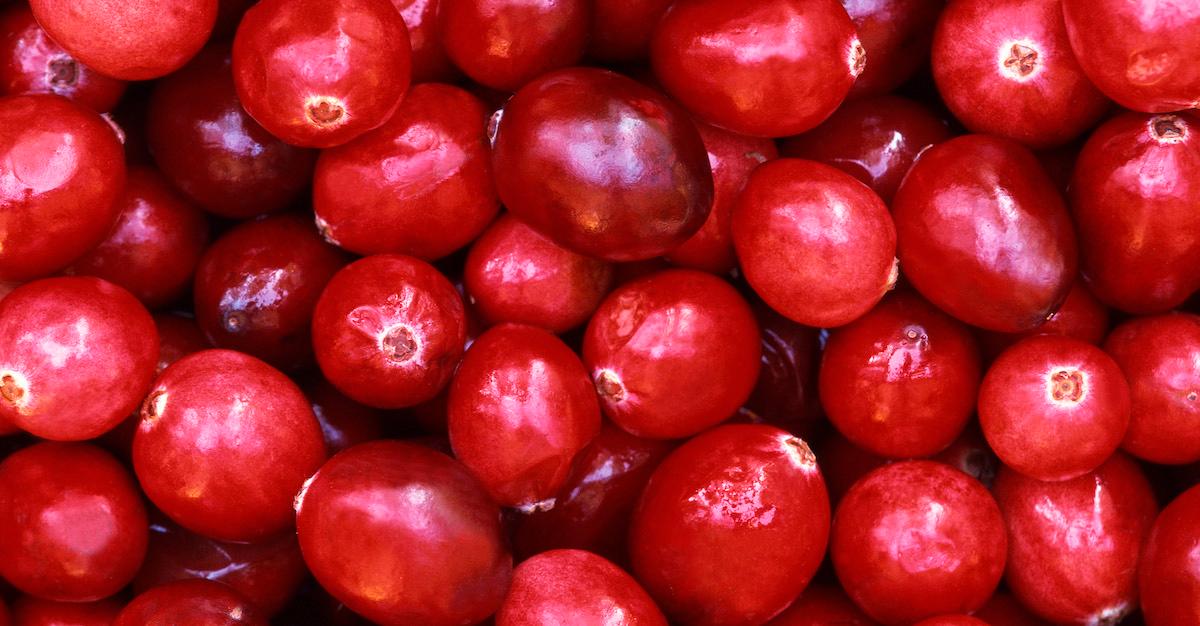 Every Last Bite's 3-ingredient cranberry sauce literally simmers about 12 ounces fresh cranberries,1 tablespoon orange zest, 2/3 cup orange juice, and 1/4 cup maple syrup for 15 minutes on medium heat. This is definitely as easy as they come.