Here's What You Should Do With Latke Oil After Celebrating Those Eight Crazy Nights
What should you do with latke oil when you're done with it? Here's what you should do after celebrating on any of those eight crazy nights.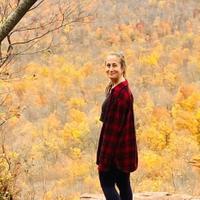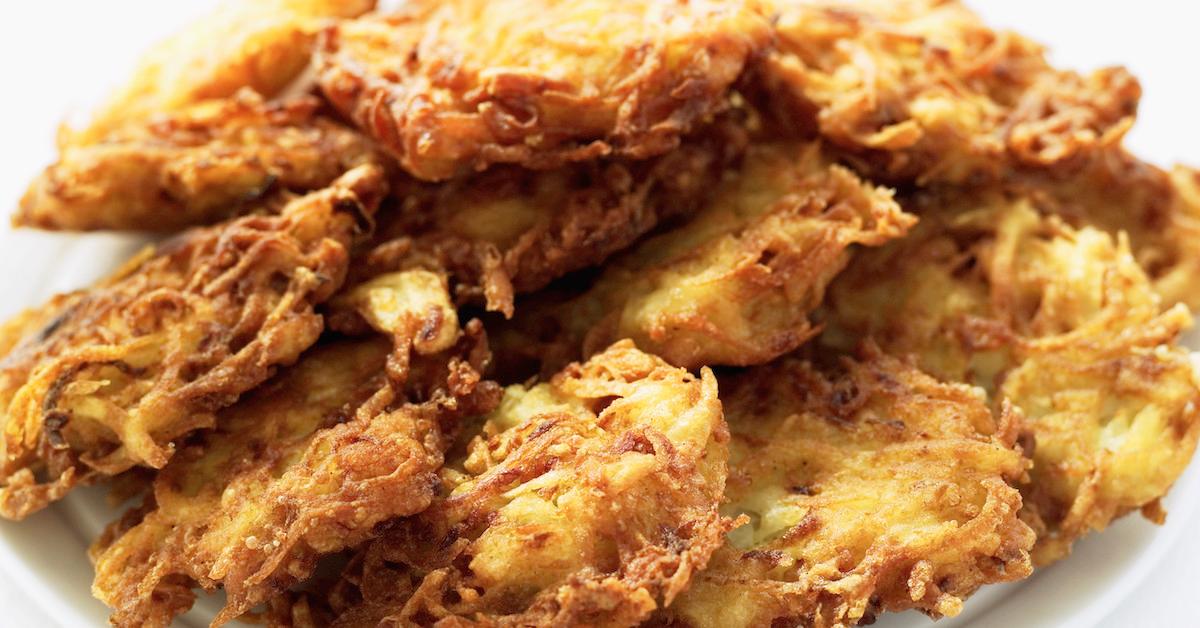 Hanukkah: although it isn't the most significant Jewish holiday, it's certainly the most enjoyable to celebrate. Few things surpass a menorah lighting, a few rounds of dreidel, and — most importantly — eating latkes. A latke is simply a potato pancake that's fried in oil, representing the oil that lasted the Maccabee soldiers through eight nights. And although latkes are relatively low-impact — especially if they're made vegan — what should you do with latke oil when you're done?
Article continues below advertisement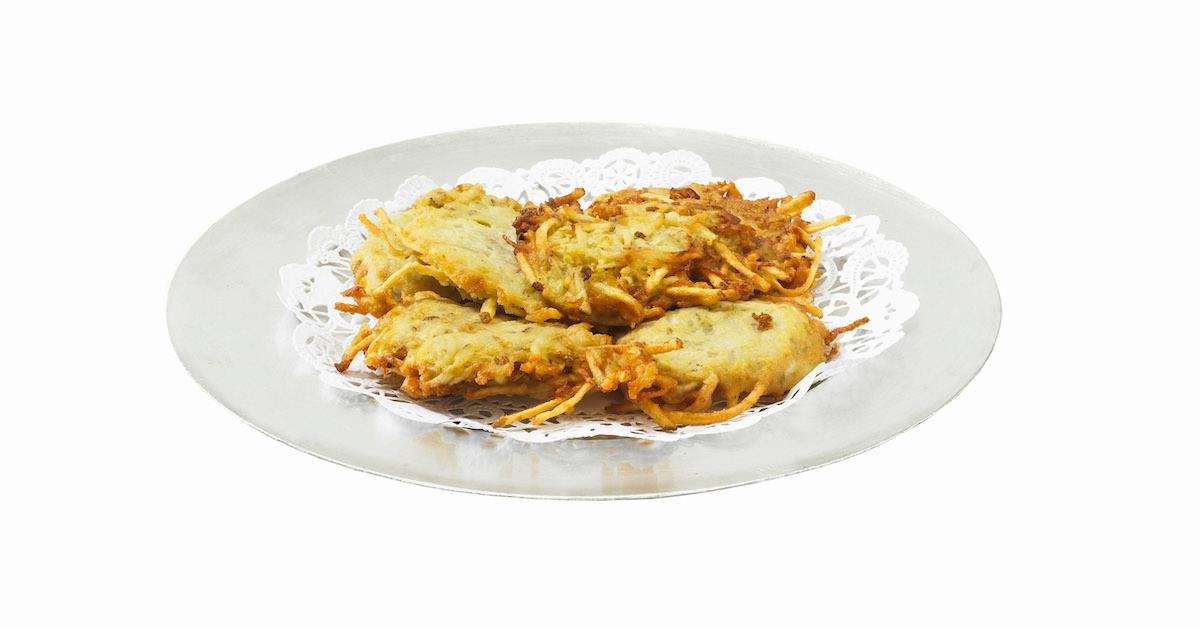 Can you reuse latke oil when you're done cooking with it?
Unless you're baking your latkes in the oven for some reason, the festive potato delicacies are traditionally fried in a sizzling pan filled with oil. It's recommended to use a vegetable-based oil such as canola, peanut, or vegetable, though we generally tend to go with vegetable for personal preference. As long as you can make them sufficiently brown and deliciously crispy, you can't really go wrong. But since making latkes uses so much oil, what do you do with it when you're done?
Article continues below advertisement
Although it would make sense to just reuse said vegetable oil for tomorrow morning's tofu scramble, or even another round of latkes at night — you may want to think twice before doing so. Reusing cooking oil can be dangerous to your health, potentially contributing to fatal diseases such as cancer. According to IFT, using cooking oil over and over again damages a certain type of fat in the oil, called triglycerides. They break apart and go through a process called oxidization.
When oxidization takes place, a chemical called acrolein is produced — it's actually toxic, and is considered to be carcinogenic. Carcinogens can lead to various types of cancers, and although it might not happen after doing it once or twice, it's probably best not to do it at all, just to err on the side of caution.
Article continues below advertisement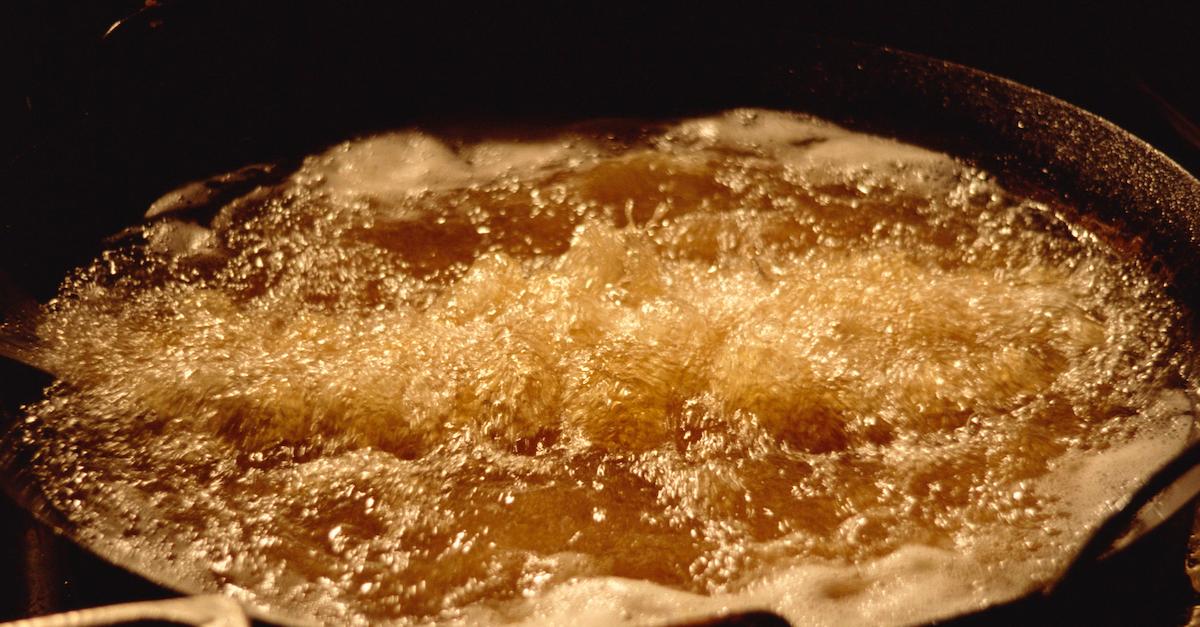 What are you supposed to do with used cooking oil?
Since it's better to be safe than sorry amid your celebrations, disposing of that oil properly, instead of cooking with it, is the way to go. Can it go down the sink, or should it be tossed in landfill trash? Is it compostable?
Basically, used cooking oil should go into landfill trash. Per NYC.gov, wait for the oil to cook, and pour it into a container. Indicate that it isn't for recycling, and toss it in the regular trash. You can also pour it into a plastic bag and freeze it before tossing.
Article continues below advertisement
In terms of composting cooking oil, you can actually do it, as long as it's in small amounts. The oil also has to be vegetable-based — corn, olive, sunflower, and rapeseed are all OK, according to Gardening Know How. Too much oil can hinder the composting process, so you probably wouldn't be able to add it all at once anyway. There are some companies and services that recycle cooking oil, though you should check with your municipality before doing so.
The trash will probably be your best bet, once your potato pancakes are ready to be eaten.