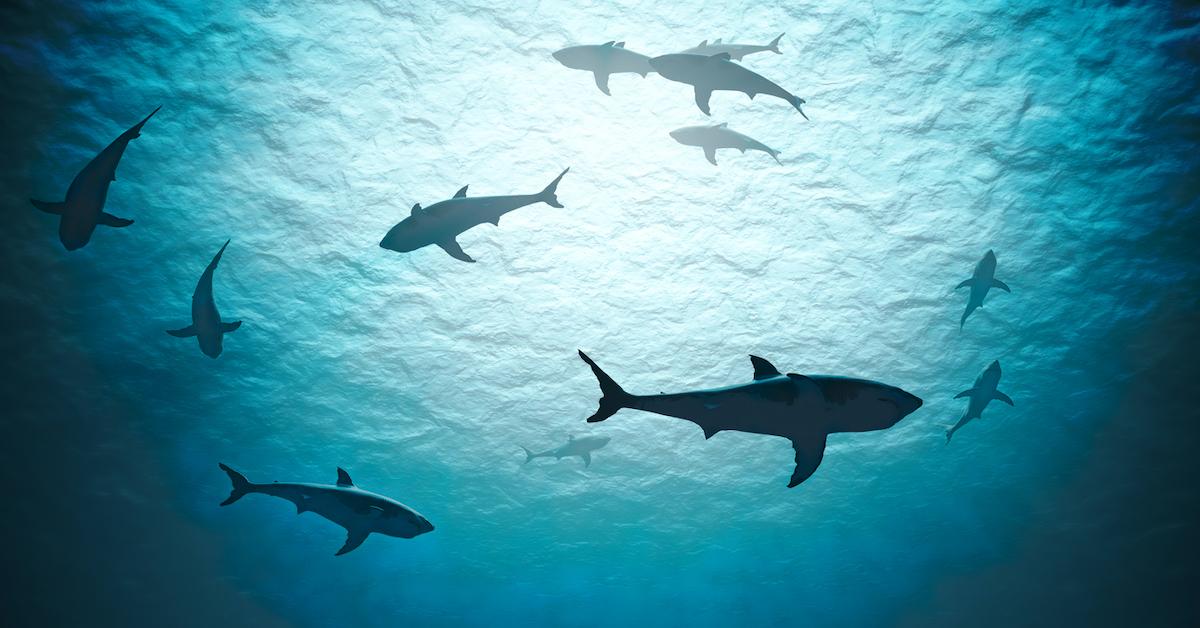 Here's Why There Have Been So Many Recent Shark Sightings on the East Coast in 2020
Why are sharks suddenly heading to the shores of the East coast? There have been several recent shark sightings, from the tip of Florida up to Maine.
While shark-infested waters may seem an issue that predominantly affects tropical areas, East coast shores have been visited by an influx of sharks since the start of 2020 *cue Jaws theme.* And although you will most likely be fine amid your day trip to the beach this weekend, it's important that you stay informed about the stereotypically aggressive (but apparently quite intelligent) sea creature.
Article continues below advertisement
"The Division of Marine Fisheries has used planes to scout for and spot great whites in the water off the coast [of Cape Cod]. Last year 147 sharks were seen from the air — a count similar to that made in 2015. Those numbers are a significant increase from the measly 80 sightings made in 2014. And this summer, they are expecting even more sharks to call Cape Cod home," Lauren Steele from Men's Journal writes.
Why are sharks flocking to East coast shores? Here's what we know.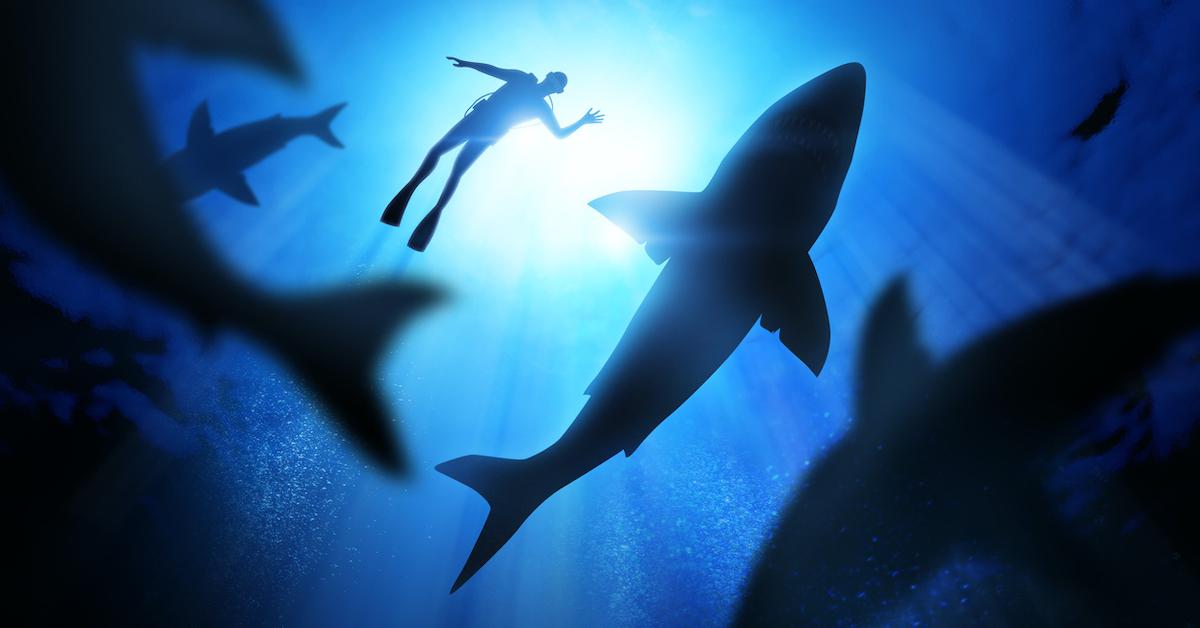 Article continues below advertisement
The East coast shark sightings are becoming increasingly ubiquitous.
In February 2020, Eco Watch reported that a large group of great white sharks were gathering in the Atlantic ocean, just off the coasts of North and South Carolina. OCEARCH and collaborating scientists attributed it to the fact that large white sharks were seeking out warmer water, because that stretch of water is somewhat similar in temperature to Pacific waters during the early winter months.
However, as of summer 2020, it appears sharks are moving up to New York and even Maine. According to NBC, on Monday, July 27, a large bull shark was spotted off Lido West beach on Long Island, and later in the week, two more were seen in Nassau County, at East Atlantic Beach and Point Lookout.
Article continues below advertisement
Even farther North on July 27, a woman was killed by a great white shark while she was swimming about 60 feet from the shore of Bailey Island in Maine. Two kayakers attempted to help her, but she was pronounced dead at the scene by the time they got to shore.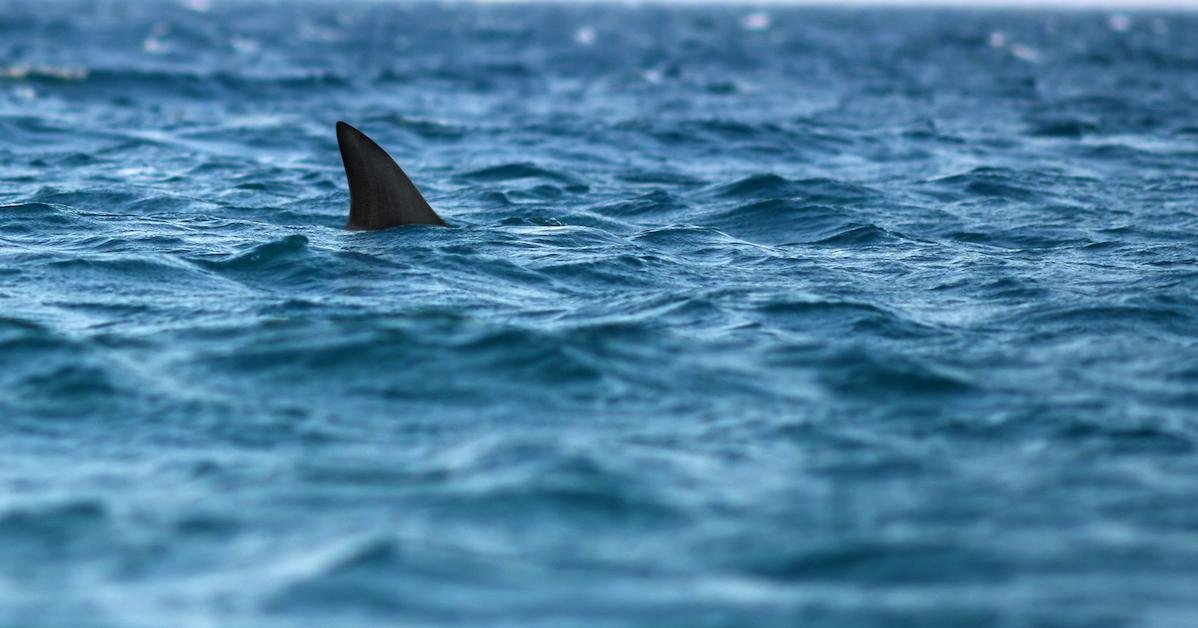 Article continues below advertisement
Why is this happening?
Researchers attribute the increasing great white population — and shark population as a whole — to the fact that seal populations are growing back after nearly being hunted to extinction, according to Men's Journal. However, they eventually became protected by the U.S. Marine Mammal Protection Act (MMPA), and eventually, the seal population expanded to the Eastern Seaboard, which resulted in sharks migrating, too.
To keep a lookout for sharks that may be heading toward shallow waters, planes have started flying over and patrolling the East coast. The Division of Marine Fisheries may also start using high-tech automated "balloons" from a Florida-based company called Altametry SmartBalloon, which is apparently able to spot sharks from underwater, and alert nearby officials before it's too late.
Article continues below advertisement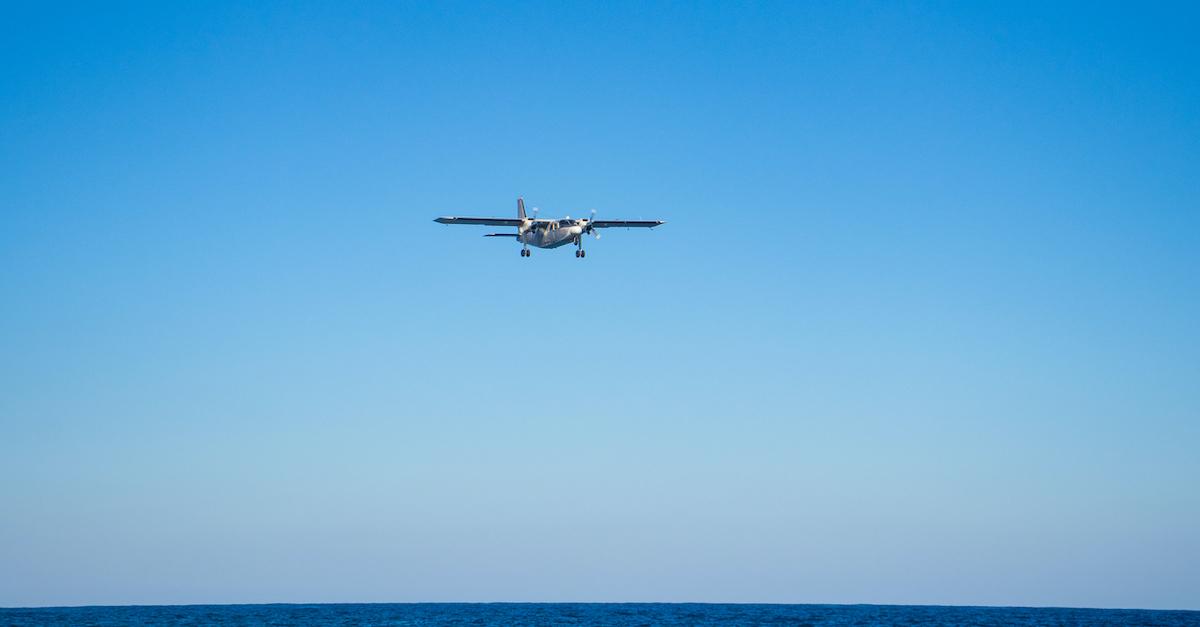 Although you'll probably be a-OK heading to the shore this weekend, keep a lookout for any dangerous marine life flags on the beach, swim in groups, and most importantly, steer clear from any seals.