Sustainable Sneaker Options For Eco-Friendly Runners and Walkers
If you're an eco-friendly runner who cares about your carbon footprint, peruse these sustainable sneaker options before buying a new pair of kicks.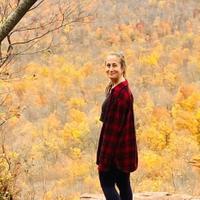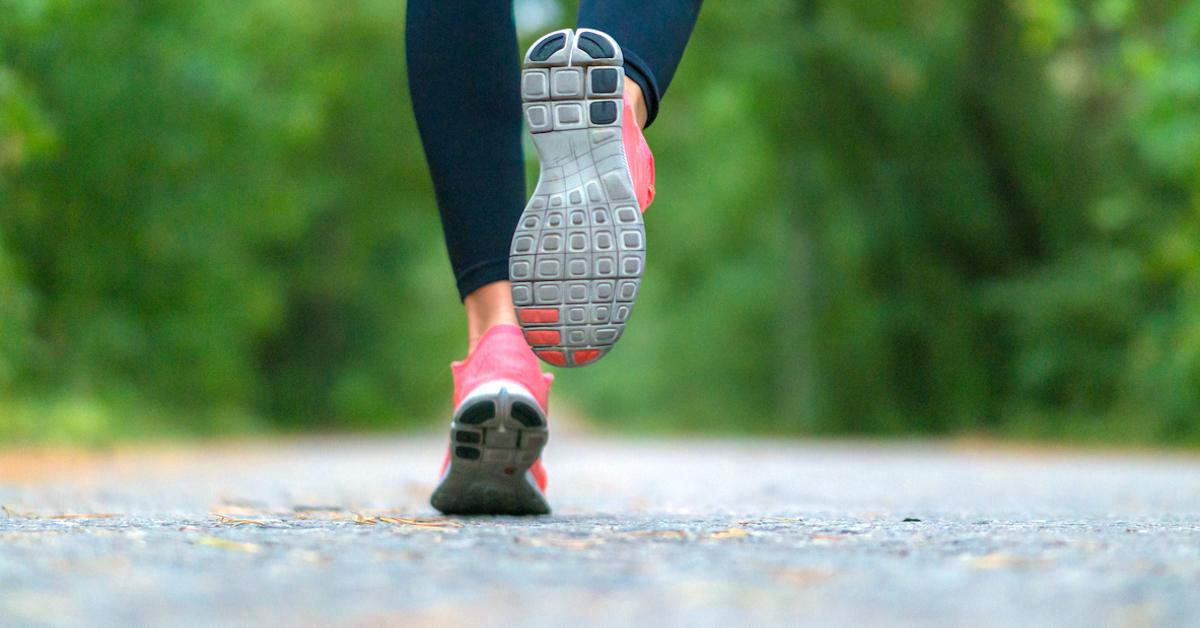 In the world of running, there are several well-respected sneaker brands out there, from Asics, to Nike, and Brooks. But how sustainable are those kicks? According to Environmental Leader, producing a pair of running sneakers comprised of synthetic materials generally uses between 11.3 and 16.7 kilograms of carbon dioxide. With that in mind, we've compiled a list of sustainable sneakers for runners, for eco-minded fitness enthusiasts who want to reduce their impact.
Article continues below advertisement
Inkkas' running sneakers
For those who crave a pop of color, Inkkas' sneakers come in a variety of hues and unique designs. According to the company website, Inkkas shoes use certified fair-trade and high quality materials, and the company plants a tree for every pair of shoes purchased. If you're looking for something specific, Inkkas' inventory contains a wide variety of running collections, so we strongly suggest browsing their site to determine which one fits your fancy.
Reebok's Entire Plant-Based Lineup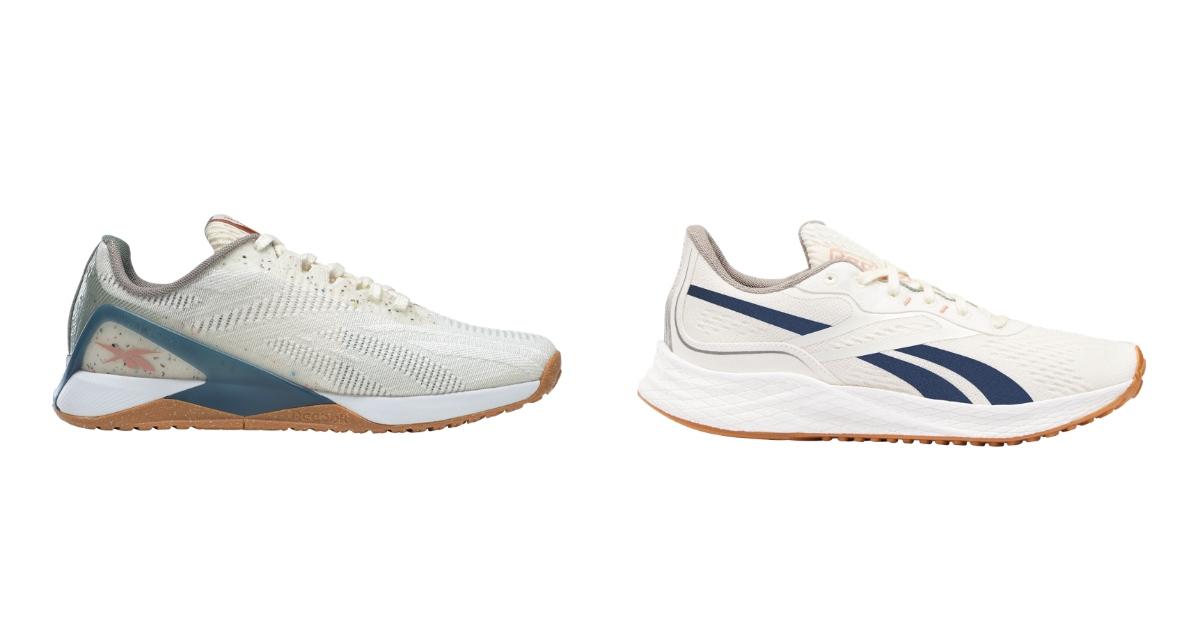 Last year, Reebok debuted its first-ever plant-based sneaker, the Forever Floatride GROW ($120). Each pair is comprised of a eucalyptus upper, an algae sockliner, a natural rubber outsole, a midsole made from castor beans. Now, debuting May 1, Nano X1 Vegan ($150) is the brand's latest product in the realm of plant-based goodies: it's an animal-free USDA Certified Biobased sneaker that's comprised of plants and recycled materials, prioritizing both comfortable and arch support — we love that.
Article continues below advertisement
Allbirds' Tree Dashers
Allbirds products are created with 100 percent natural materials, though they're made with a wool base, which is deemed controversial by some. However, their delivery boxes are derived from 90 percent recycled cardboard, and their SOLES4SOLES program distributes lightly used Allbirds to communities in need. Tree Dashers are Allbirds' signature running shoe, which — according to the website — which are durable and supportive. Plus, they come in minimalist colors we love. (Price point: $125).
Article continues below advertisement
Adidas x Parley's selection of running sneakers
Adidas' greenest collection to-date, Adidas x Parley, is an entire athletic wear collection comprised of plastic from the ocean. The collection contains several different types of running sneakers, from the 4D Run 1.0s, to the Ultraboosts. The brand even carries a few pairs of trail runners, for those who enjoy spending a little time frolicking in the woods. (Price point: up to $200).
Article continues below advertisement
Puma's First Mile collection
Puma created a collection called First Mile, which focuses on sustainability and positive social impact. According to the website, the brand hires (and ethically pays) employees from communities across Haiti, Honduras, and Taiwan, to collect plastic bottles which are recycled woven into textiles for athletic wear and running shoes. The Optic Mono Running shoes from the collection are cushioned, while providing stability and support. (Price point: $100).
Article continues below advertisement
Vivobarefoot's Primus Lite II Bio
For those who enjoy the feel of barefoot running, U.K.-based sportswear brand, Vivobarefoot, recently their newest sustainability shoe, the Primus Lite II Bio. It's comprised of over 30 percent plant-based materials, with a plant-baed sole and upper, and the rest made up of repurposed algae, recycled plastic, and natural rubber, derived from trees in Vietnam. About 17 bottles make up each pair, and by 2021, they plan to use 100 percent sustainable materials. (Price point: £120, about $154 USD).
Article continues below advertisement
Zen Running Club
Zen Running Club offers eco-friendly, vegan running sneakers that are made solely from plant-based materials. They come in four cute colors: grey, black, blue, and green — and in addition to being incredibly cushioned — the knitted outer shell fits to the shape of your foot after just a few runs. The company is also partnered with The Vegetarian Society, to ensure all of its materials are animal-free.
Article continues below advertisement
Saucony's Veg Tan Pack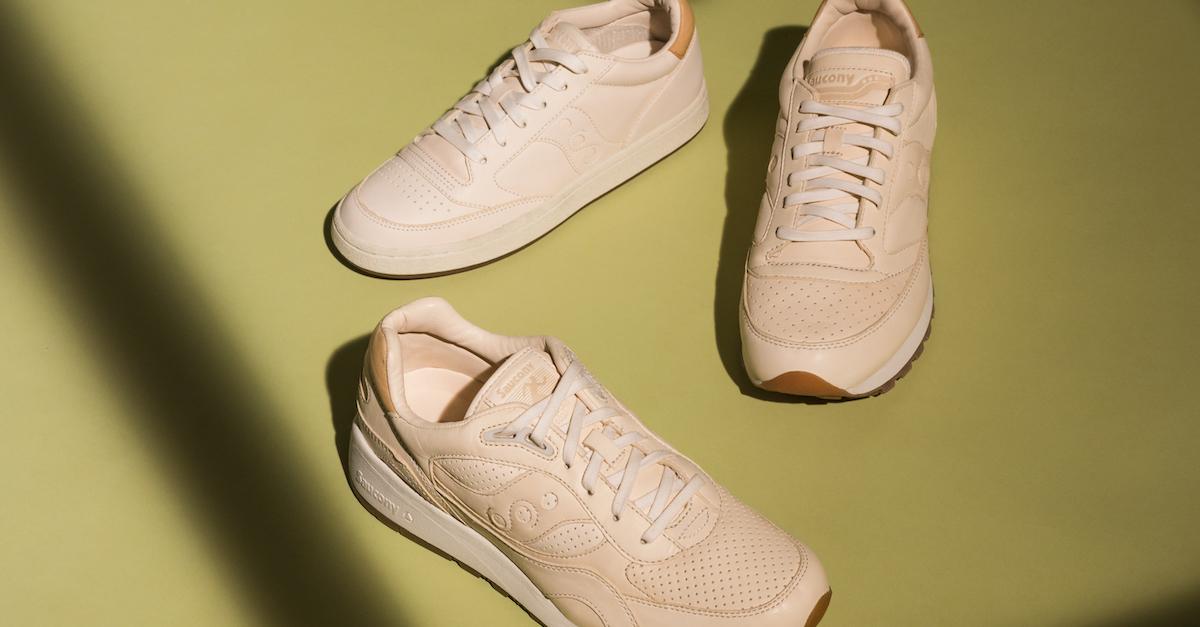 Popular running company, Saucony, has announced a brand new collection, the Veg Tan Pack, which include eco-friendly versions of the brand's Originals line. Featuring vegetable-tanned versions of the Shadow 6000 ($120, which are being released on Feb. 16 through Feb. 19), Jazz Court ($110), and Jazz 81 ($100 which will be available Feb. 4), it eliminates the nasty conventional chemicals that are generally used in the leather tanning process. Comes in unisex sizing.
Article continues below advertisement
Saucony's Jazz 81 RFG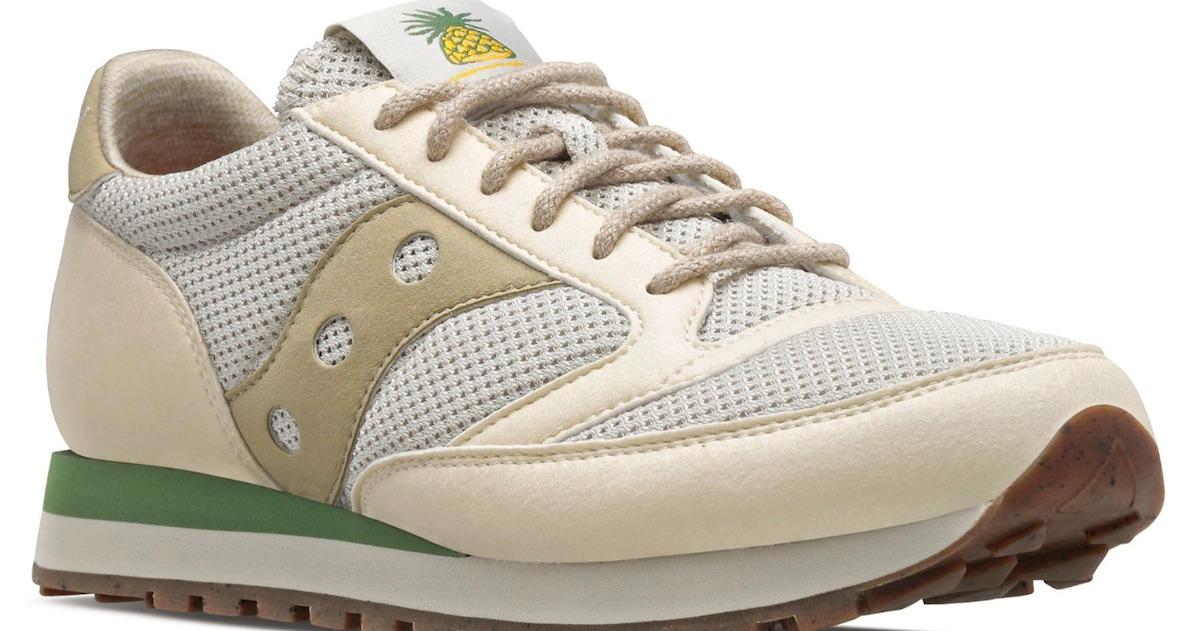 Jogging to brunch? Saucony's Jazz 81 RFG ($110) can help with that. The unisex sneaks are made from a plant-based leather alternative called Piñatex, which is recycled waste from pineapple farms. The shoe also uses recycled fabrics, and partially plant-based mesh, before tying together with hemp laces. Although they might not be the shoe for avid runners, like the ones above, they're perfect for a light jog, a quick speed-walking sesh, or simply for ~fashion.~
Article continues below advertisement
Allbirds' Pacers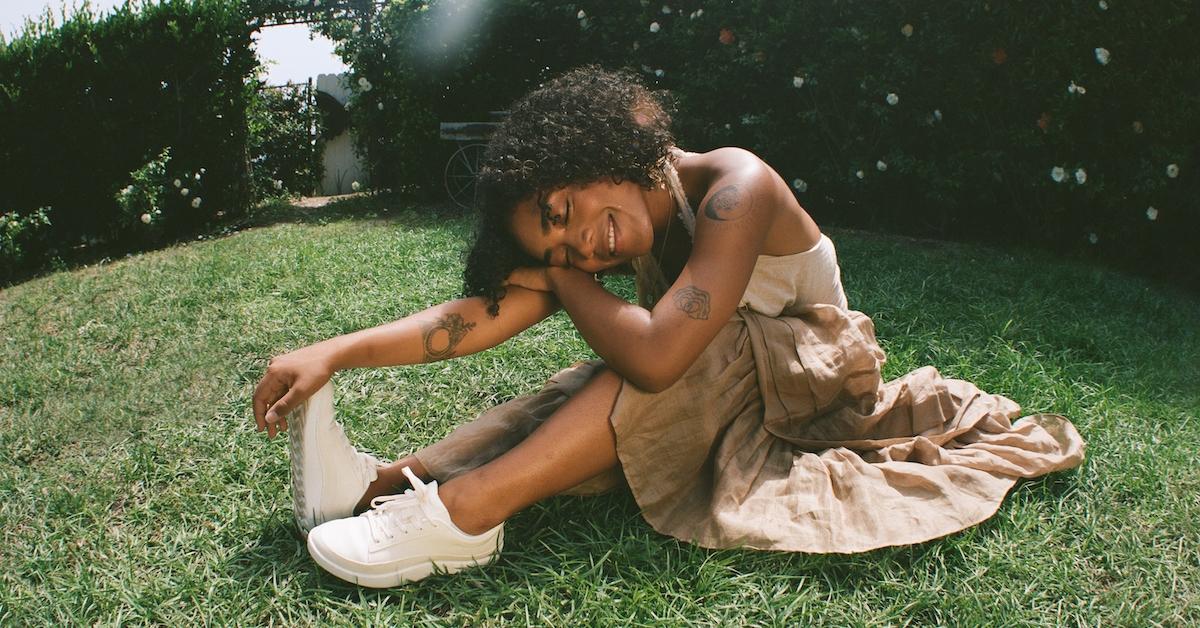 If you're more into vegan footwear, this one's for you. Allbirds is releasing its first 100 percent vegan shoe that's also plastic-free, using natural rubber, plant oils, rice hulls, citrus peels, and either plant leather for canvas. Though it's a little more of a lifestyle shoe, the Pacer is totally comfortable for a light jog.
Article continues below advertisement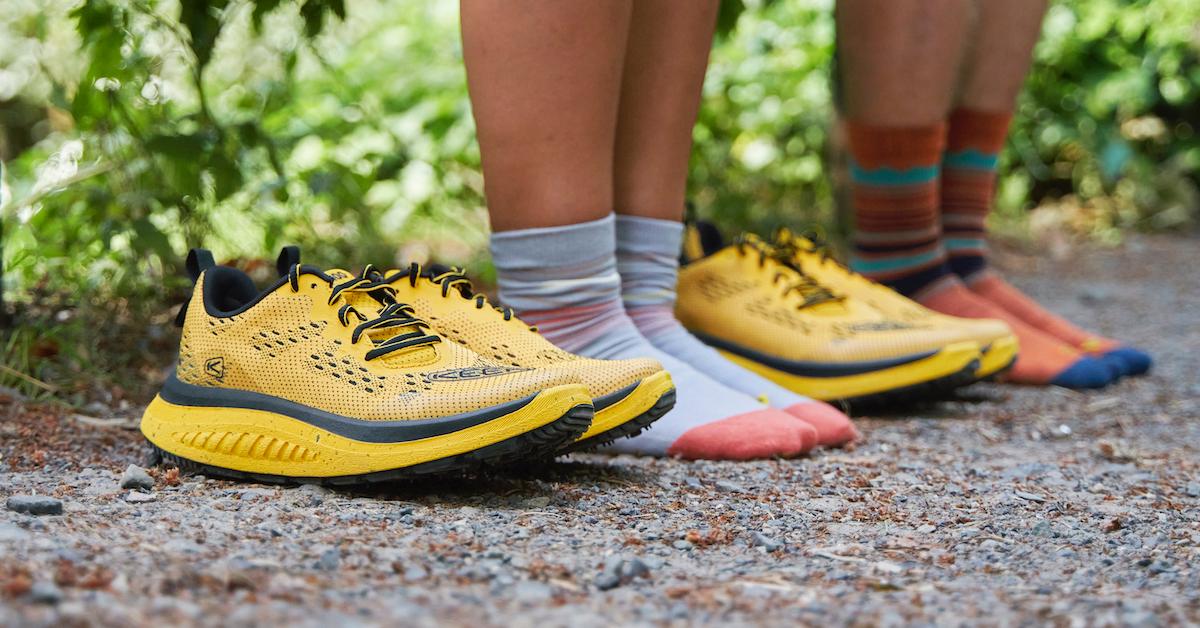 If you're more of a speed walker than a runner, KEEN's new WK400 sneaker uses new technology to ensure your midsole lasts longer, and your foot is fully supported, regardless of how long you're going for. The shoe itself is made with sustainably- and responsibly-sourced materials, and it's 100 percent PFAS-free, so you don't need to worry about being exposed to any harmful chemicals.
Article continues below advertisement
At this point, there are enough sustainable running brands out there, so you don't have to sacrifice sustainability for a high-tech shoe. TBH, we're all about these.
This article has been updated.