These Biodegradable Baby Shoes Can Dissolve in Boiling Water When They Don't Fit Anymore
There are a number of sustainable baby and toddler shoes on the market, including a new brand making baby kicks that dissolve in boiling water.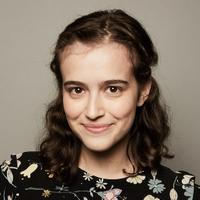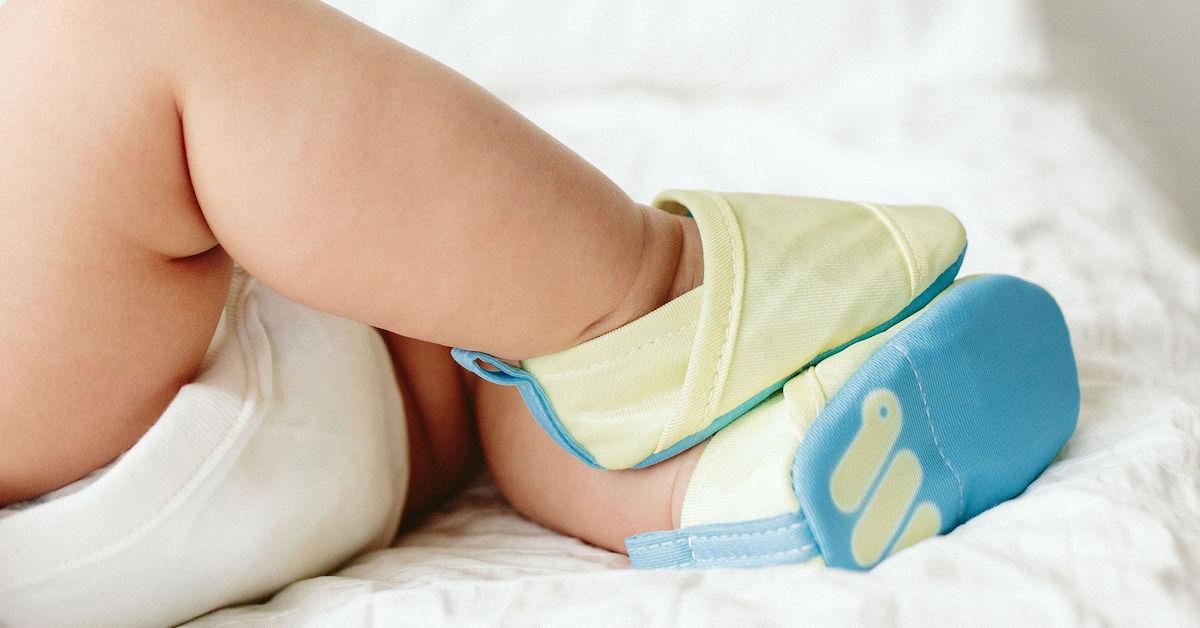 There's something particularly magical about baby shoes — they take cuteness to a whole new level, and it can be hard to resist buying teeny-tiny footwear for the babies and toddlers in your life. Fortunately, there are a number of sustainable baby and toddler shoes on the market.
Article continues below advertisement
That said, make sure to check in with your child's pediatrician regarding when they should start wearing shoes, and to find out what types of shoes are best for your kid. According to board-certified pediatrician Dr. Dan Brennan via WebMD, babies can practice walking indoors while barefoot; they don't need to start wearing shoes until they are walking outside. Both WebMD and What to Expect have detailed, doctor-reviewed guides to baby walking that could be helpful.
So when the time comes, and your baby is on the move (or if you are simply desperate for cute shoes your baby can model from the safety of their stroller), here are a few brands making eco-friendly baby shoes.
Article continues below advertisement
Woolybubs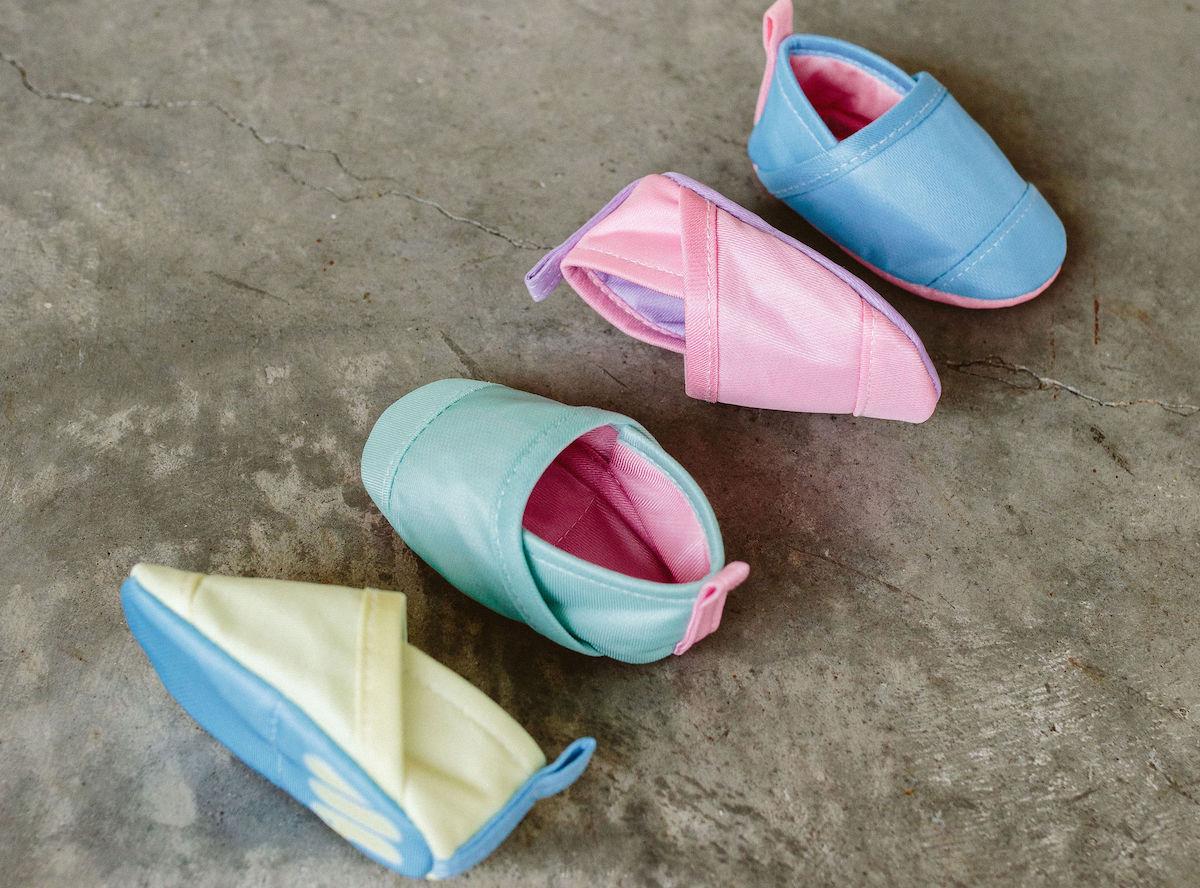 New company Woolybubs' Newbie baby shoes are not only adorable, but they are also completely biodegradable — in a pretty unique way. Once your little one wears out these tiny pastel kicks, which are vegan and entirely made from polyvinyl alcohol, simply place them in boiling water for 40 minutes. In the water, they will vanish into a non-toxic liquid that you can safely pour down the drain or in the ground. Alternatively, the shoes will break down in an industrial composting setting.
"The idea behind the Newbie was to create a product that will disappear once outgrown, leaving behind less harm to the planet," Woolybubs co-founder Megan Millikan said in a statement sent to Green Matters.
Article continues below advertisement

"They won't dissolve in the rain or when hand washed," she added. "They've been rigorously tested here in the Pacific Northwest, and we can confidently say they meet the performance standards of even the most adventurous crawling and toddling babies."
The Newbie is launching on the Woolybubs website on April 11, 2022, in sizes 0-12, in four colorways, retailing for $34.99 per pair.
Article continues below advertisement
Goumi
Natural babywear company Goumi makes adorable Baby Boots, which are basically glorified socks, in sizes for babies from 0 to 18 months of age. These booties are made from bamboo-derived viscose and organic cotton. They also feature an adjustable closure which helps make sure they don't slide off tiny feet and also allows the shoes to grow as baby grows.
The boots come in a number of colors and patterns, and feature grippy soles to make sure babies don't slip as they explore the wide world of walking on hardwood floors. (That said, these are probably not durable enough for outdoor walks.) Plus, they are machine-washable, helping extend their life amidst accidents. Goumi's Baby Boots go for $18, with a few styles currently on sale for less, as well as discounts for ordering two-packs, or boots with matching mitts.
Article continues below advertisement
Clamfeet
Mom and entrepreneur Julie struggled to find durable, washable, soft-soled moccasins for her children as they were learning to walk — so she decided to make them herself, and her company Clamfeet was born. The company's soft-soled baby shoes are all machine-washable, dryer-safe, vegan, lined with organic cotton (meaning no socks are needed), feature a rubberized grip sole, and are made in the U.S.
Clamfeet's shoes are made in sizes for babies from 6 weeks to 24 months, and cost $34. They come in a variety of pretty colors and patterns, which are designed by either Julie or other independent artists. You can shop Clamfeet on the company's website or on Amazon.
Article continues below advertisement
Native Shoes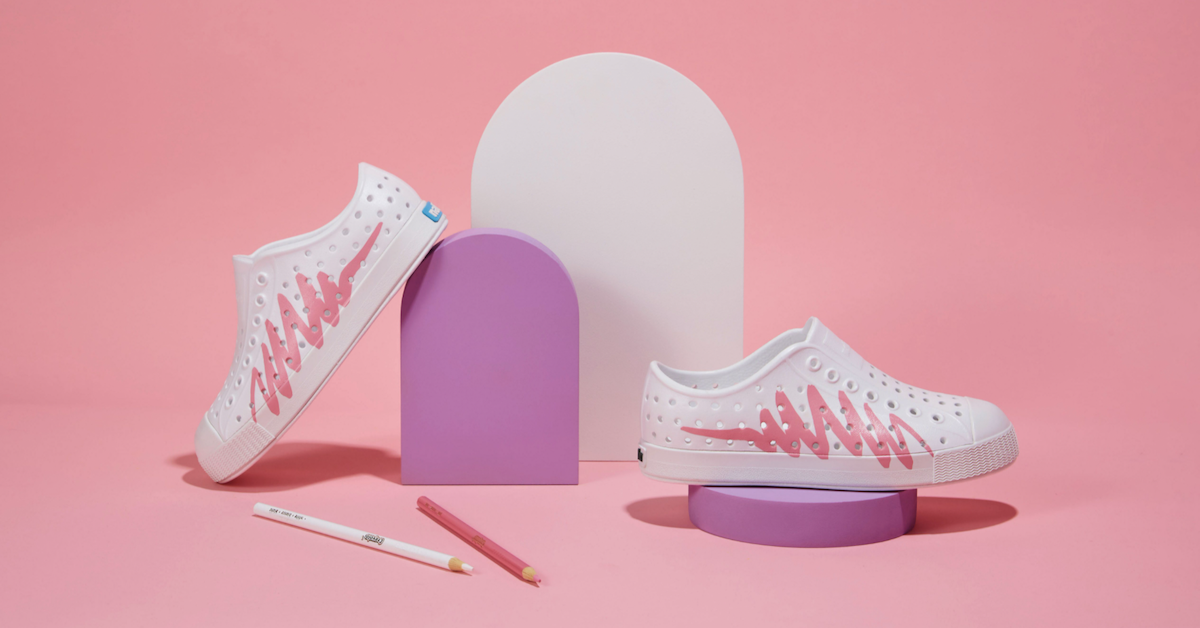 "Beast-free" shoe company Native Shoes is completely vegan and circular, as the brand has its own shoe recycling program, in which customers can send their used Native Shoes in to be recycled into playground flooring, insulation, and more.
Native Shoes makes a variety of styles for toddlers and kids (current sale prices start at $19), including everyday shoes, boots, and sandals; coming in many funky colors and patterns; and starting at size C4 (for kids aged around 12 months). Many of Native Shoes' products contain bio-based materials, such as sugarcane-derived resin Sugarlite EVA and natural rubber, and many of the styles are also hand-washable.
Green Matters' new book, Green Living, is the perfect guide to living an eco-friendly lifestyle for people at every stage of the process. You can order Green Living here.