12-Year-Old CEO Ryan Hickman Has Recycled 1.6 Million Bottles (Exclusive)
Ryan Hickman, CEO of Ryan's Recycling, shares his environmentalist journey with us in honor of Earth Day.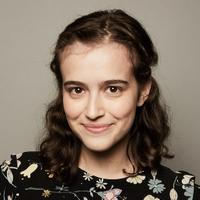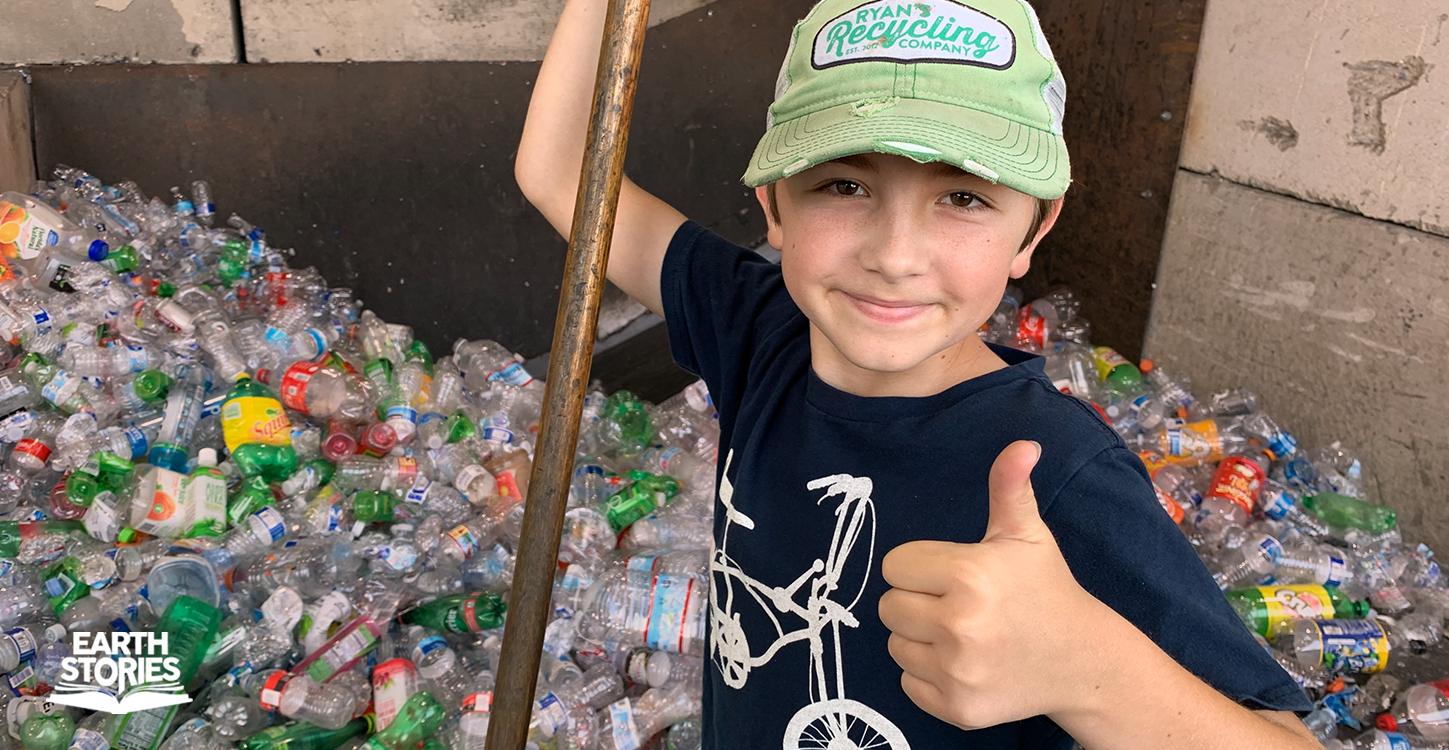 When Ryan Hickman was just 3-and-a-half years old, he fell in love with recycling.
"My dad took me to the local recycling center for the first time … when I was 3-and-a-half, and I just loved it," Ryan, now proudly 12-and-a-half years old, tells Green Matters on a recent video call. "And I just wanted to keep doing it and doing it and doing it, because it was fun, and it was helping the environment."
So, at 3-and-a-half, Ryan promptly founded his own recycling company, Ryan's Recycling.
Article continues below advertisement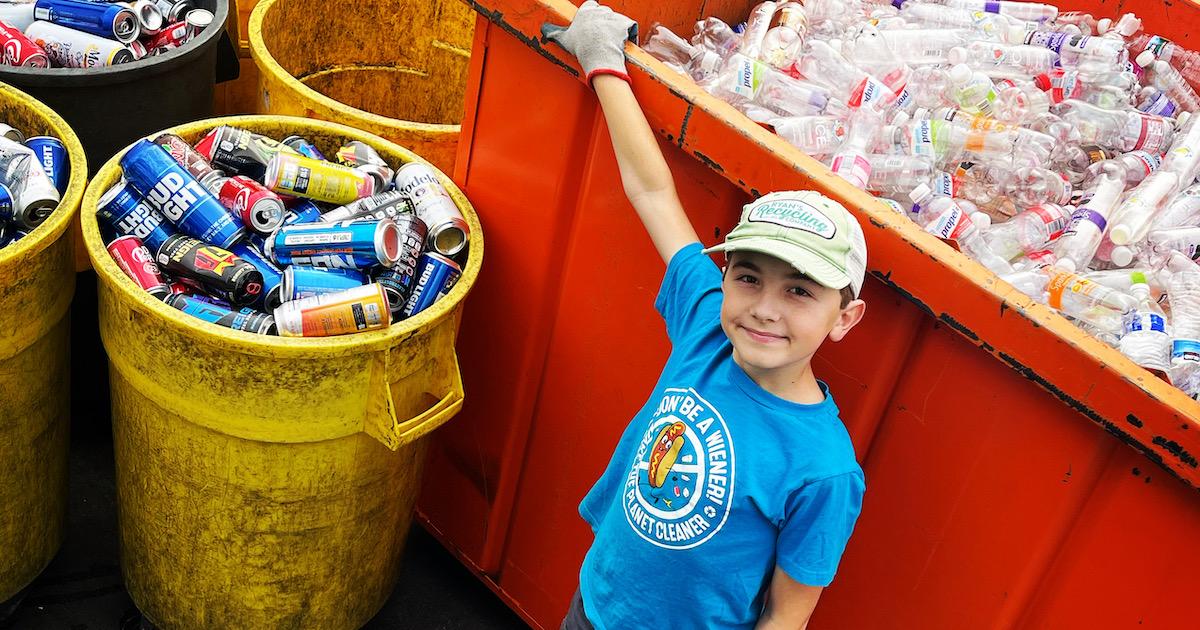 After years of hard work, his company made him something of a recycling celebrity, claiming the attention of the likes of Ellen DeGeneres and Jennifer Aniston. Now, nine years later, Ryan is still running the company, as well as a nonprofit called Project 3R.
The company, for which Ryan serves as CEO, takes up most of his — and his dad's — weekends. Together, the two drive around Orange County, Calif., collecting cans and bottles from locals, who trust that Ryan's Recycling will actually take these items to the recycling center, ensuring they actually get recycled.
Article continues below advertisement
In the near-decade that Ryan's Recycling has been in business, Ryan has collected and recycled about 1.6 million cans and bottles — something that is now driven far more by environmentalism than it was when he first started.
"When I was 3, I was doing it mostly for the money, because I didn't know much about the environment," Ryan says. "But when I was 5 or 6, I started to see it was helping the environment, so that's what started to motivate me even more."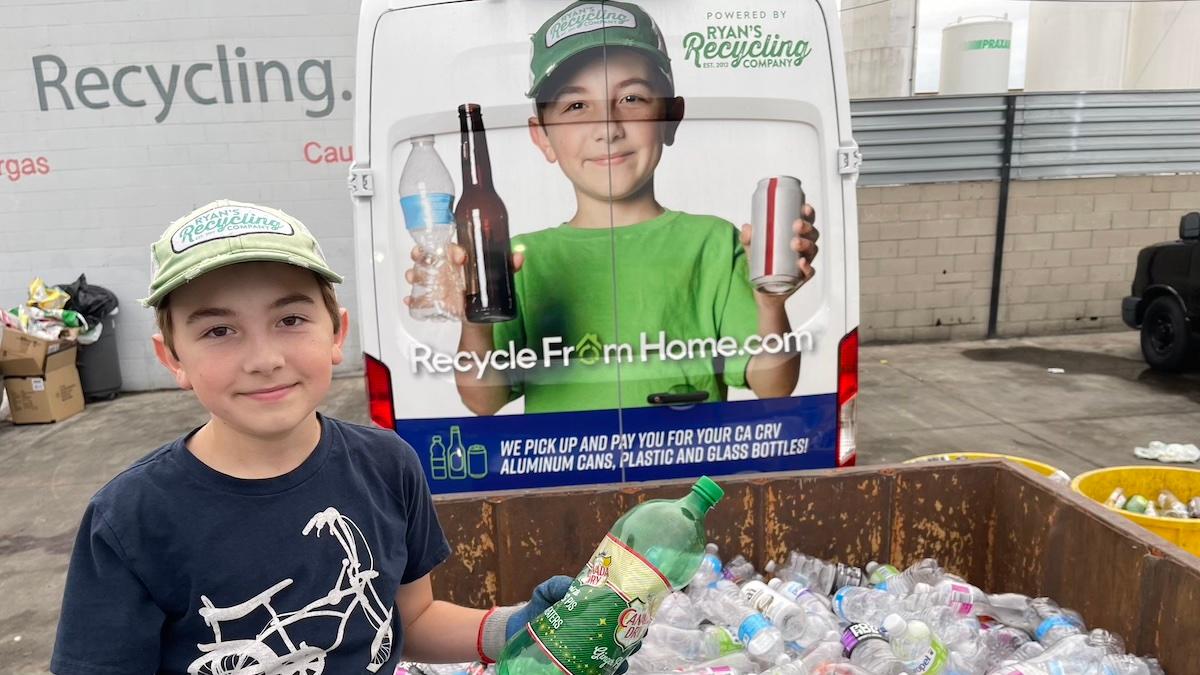 Article continues below advertisement
Recycling is Ryan's No. 1 passion — and he has no plans to change that.
As Ryan tells us, all the money he earns from Ryan's Recycling goes straight into his college fund. When asked where he sees himself six to seven years into the future, he tells us, "I want to be even bigger than I am now."
The preteen hopes to attend college locally at University of California, Irvine, so he can continue running his business and so he doesn't "have to stop recycling for four years." Though Ryan is young, he says he "definitely" wants to keep this career in recycling long after college.
That said, Ryan keeps himself busy with a number of other hobbies. "I play the violin. I ride my bike, and I have a big, big coin collection," he tells us.
Article continues below advertisement
Ryan's Recycling now has its own recycling nonprofit.
Though Ryan's Recycling is a for-profit company, Ryan and his father have been overwhelmed with offers of donations ever since Ryan's story went viral in 2017. So in 2020, Ryan founded a nonprofit called Project 3R, which he uses for recycling and environmental education and awareness, community and beach cleanups, and more.
Article continues below advertisement
Ryan is just as passionate about the altruistic elements of what he does as he is about his recycling empire, often sharing his passions with his classmates. He tells us that "they're not that big into" his recycling talk; however, when he hosts beach cleanups with Project 3R, "tons of them go." In fact, around 20 kids from his school attended his most recent beach cleanup in March.
Additionally, all the money Ryan makes from selling Ryan's Recycling T-shirts and hats goes to the Pacific Marine Mammal Center in Laguna Beach, Calif., "to help rescue sick and injured seals and sea lions to help them get better," Ryan tells us.
"It feels good knowing that I make a difference," Ryan says. "I just know that people are inspired, and they aren't littering, and [they are] picking up as much trash as they see on the ground."
Article continues below advertisement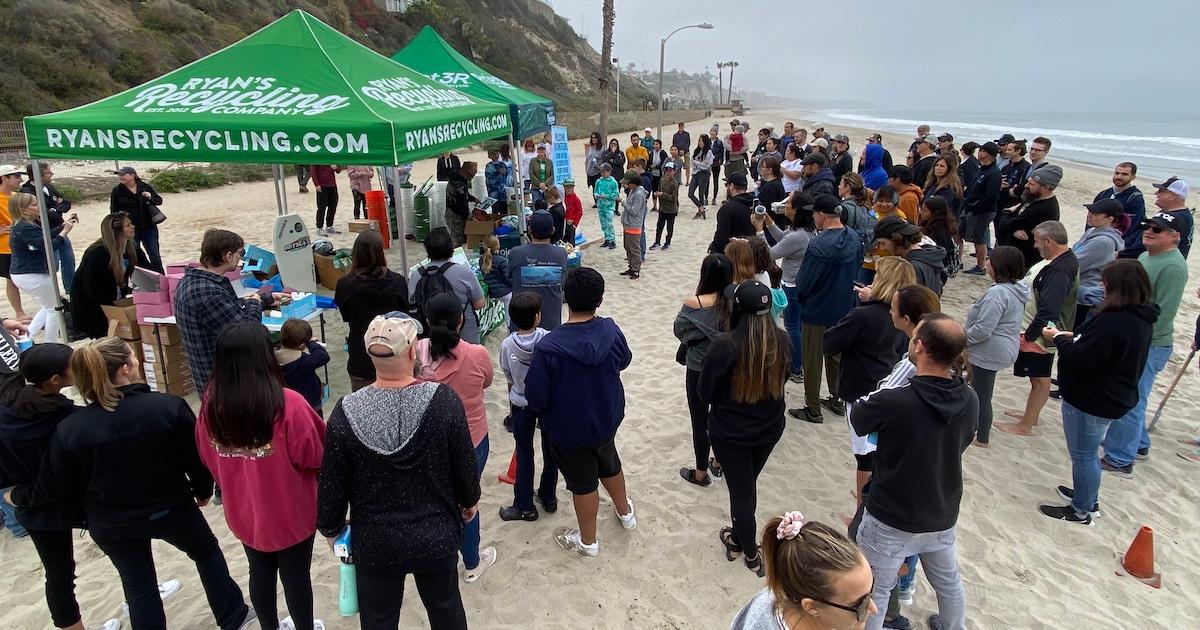 Ryan feels hopeful for the future of planet Earth.
Eco-anxiety and feelings of doom and despair tend to overwhelm many environmental activists, but nothing seems to bring this 12-and-a-half-year-old down. The fact that he is taking action so regularly helps motivate him to feel optimistic about the future of the planet and the climate crisis.
Article continues below advertisement
"I feel hopeful that it's going to get better, because I'm inspiring more and more people to recycle, knowing or hoping that climate change will get better," he tells us. He adds that he is inspired by many other young activists, such as his friend Chloe who "helps the homeless," as well as his father, who helps Ryan run his business.
"My favorite part about recycling is probably spending time with my dad," Ryan shares, "and knowing [the recyclables are] not getting thrown away."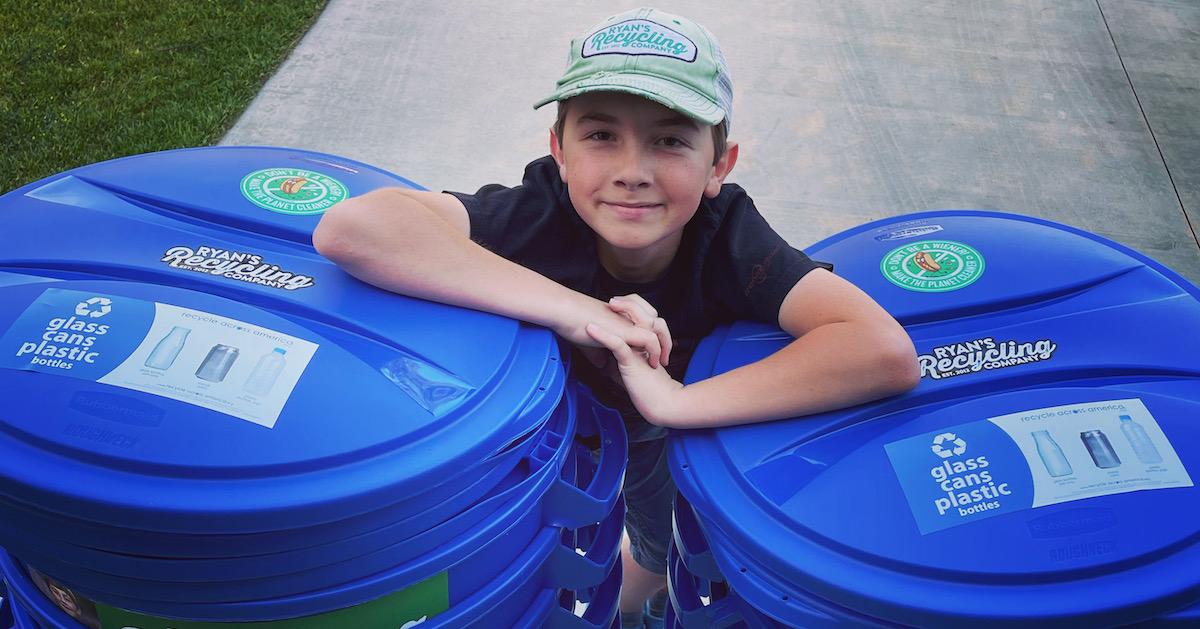 Article continues below advertisement
And Ryan's dad is equally as passionate about it all — mostly because he loves seeing his son so fulfilled. "Some days it's a lot of work, but it makes him so happy," Ryan's father, Damion Hickman, tells Green Matters over the phone. "It's the look on his face, sometimes when we're recycling … or he finds something crazy at the beach on his beach cleanups. It's like a little kid on Christmas, and I say, how can I ever say no to him?"
Above all, Ryan hopes that his story inspires others to live more sustainably, since the more people fighting the climate crisis, the better chance we have at a healthy, livable future for our planet.
"If a 12 year old kid like me could do it, anybody can," Ryan declares. "If I could do it, you can too."
This article is part of Green Matters' 2022 Earth Day programming, #EarthStories: A week-long series where we're sharing environmental changemakers' personal journeys to environmentalism. We hope that reading these stories inspires you to become more dedicated to climate action, sustainable living, and changing the world.