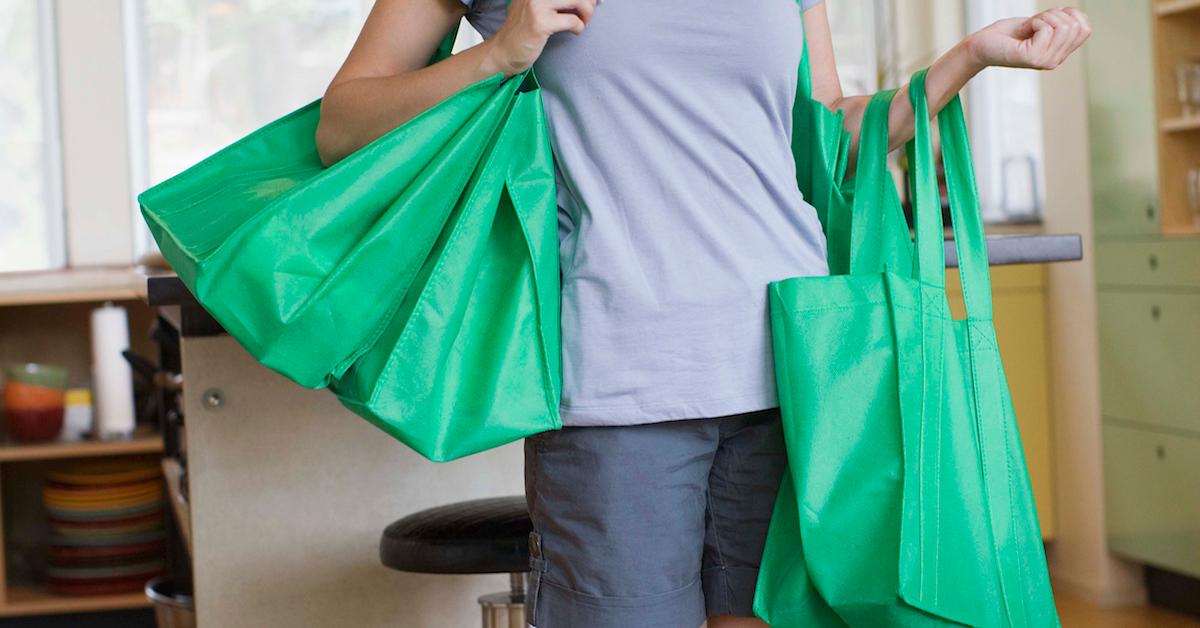 How Do Reusable Grocery Bags Help the Environment?
By Andrew Krosofsky

Mar. 1 2021, Published 4:54 p.m. ET
By now, most people understand that disposable plastic bags are pretty bad for the environment. If images of them choking sea turtles and clogging up huge swaths of the Pacific Ocean weren't convincing enough, then the fact that many countries and states have also banned them should be proof positive of their inherent negativity. Reusable canvas, nylon, and polypropylene bags have now become the new normal, and we're here to break down how exactly reusable grocery bags help the environment. 
Article continues below advertisement