New Vegan Meats and Products That Have Come Out in 2021
Unique new vegan foods seem to launch just about every day in 2021.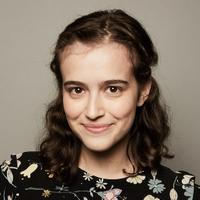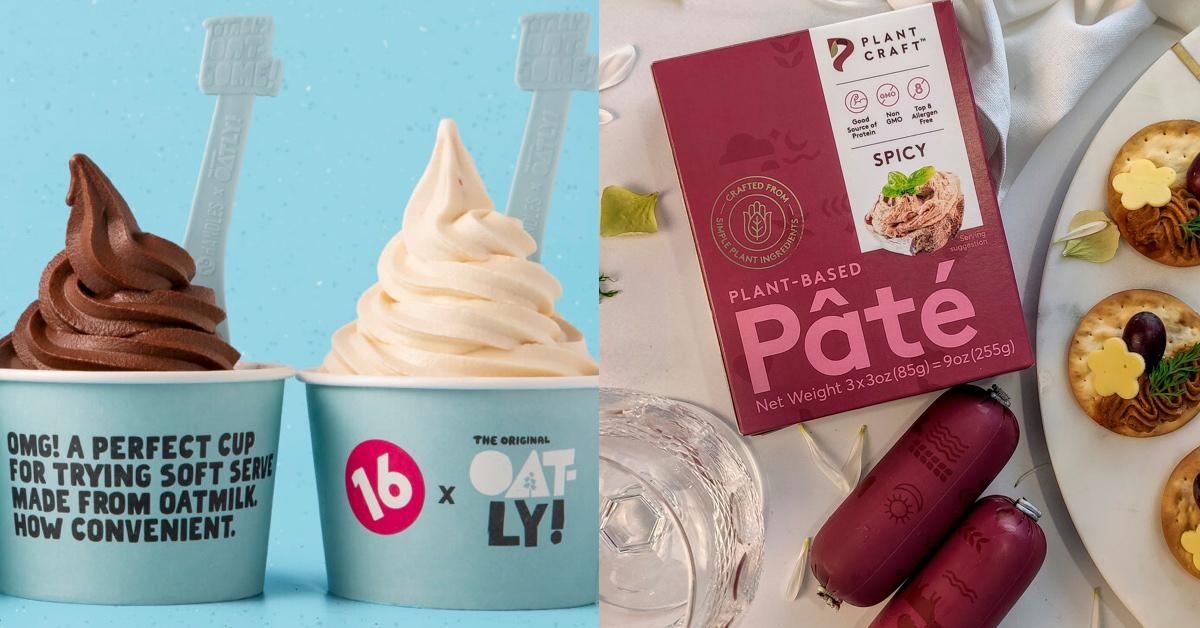 One of the most fun parts of being vegan is trying all the new vegan meats, cheeses, snacks, and treats on the market. And these days it seems like unique new vegan foods are becoming available just about every day.
So, we rounded up a few of the most exciting new vegan foods that have launched in the U.S. — or are expected to — in 2021. Make sure to check back, as we'll keep updating this list with new products.
Article continues below advertisement
Oatly soft serve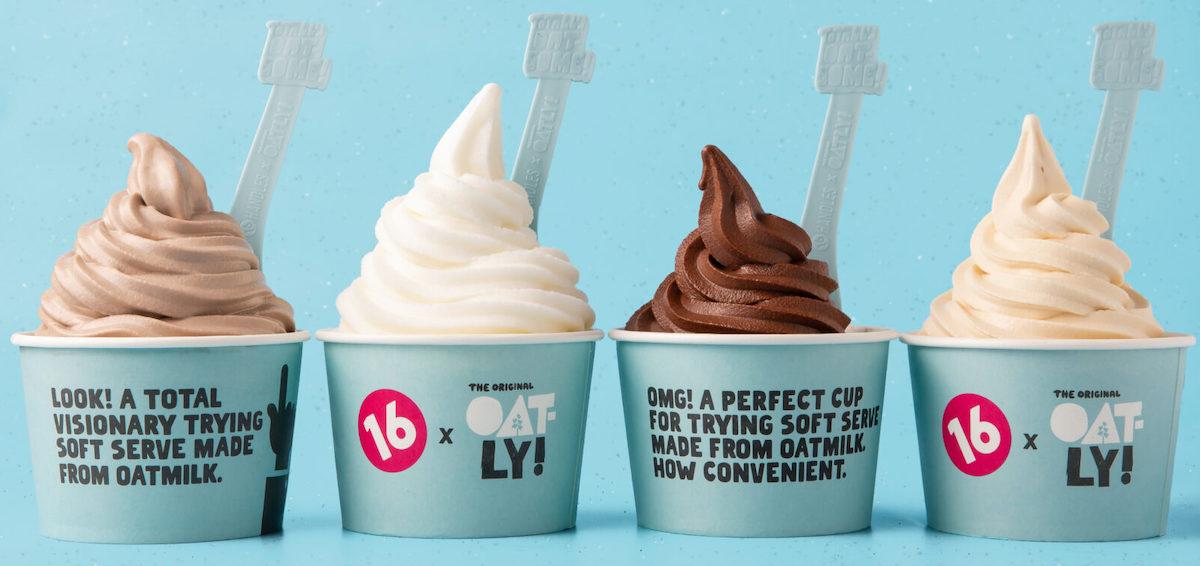 Oat milk fans already love Oatly's vegan ice creams — and the company is now churning out soft serve. New York-based frozen yogurt chain 16 Handles has offered a variety of vegan flavors for a while, but starting this summer, all 31 locations of 16 Handles will be offering new Oatly soft serve flavors, as per LiveKindly. The soft serve comes in two flavors as of June — Vanilla and Iced Latte — and beginning July 6, Chocolate and Chai Tea will be available.
Very Good Cheese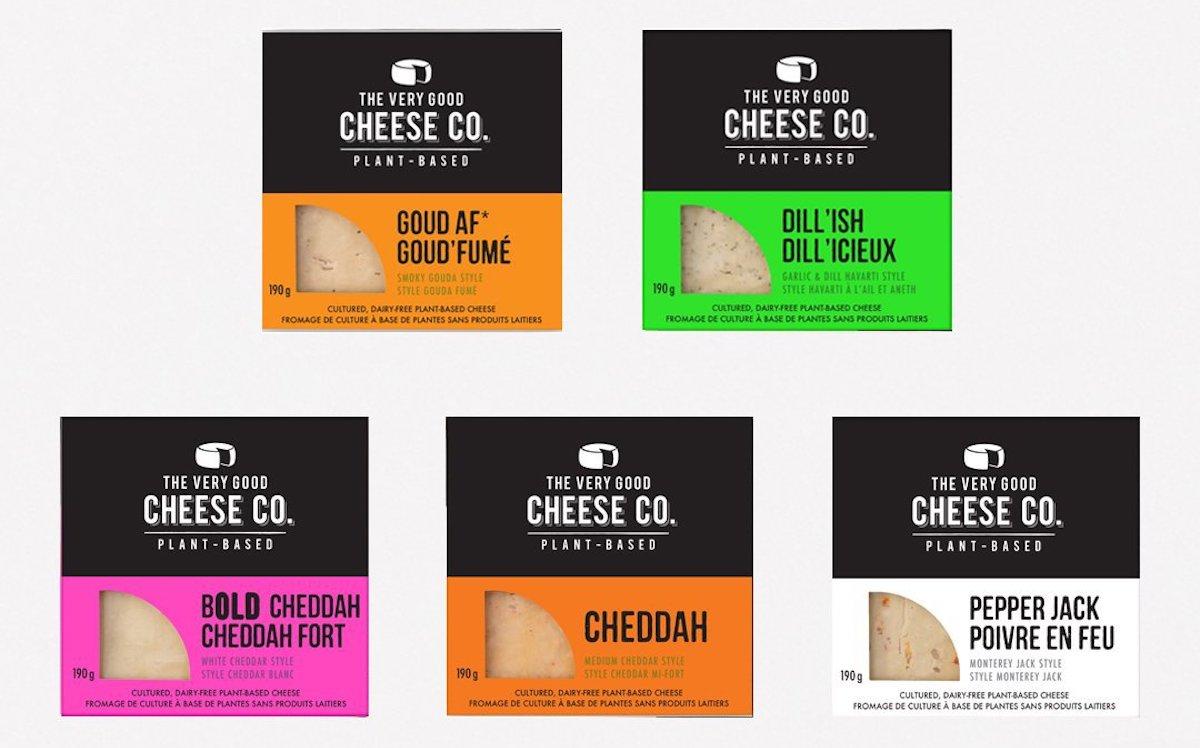 In May 2021, vegan meat company The Very Good Food Company launched a new brand called The Very Good Cheese Co. The vegan cheese line features five flavors: Bold Cheddah (white cheddar style), Cheddah (medium cheddar style), Dill'ish (garlic and dill-Havarti style), Gouda AF* (smoky Gouda style), and Pepper Jack (Monterey jack style).
U.S. and Canada residents can shop The Very Good Cheese Co. products as of June 2021 through the company's website, and in various retail stores starting in Q3 of 2021.
Article continues below advertisement
Tabitha Brown's Sunshine Seasoning
In partnership with spice company McCormick, vegan TikTok queen Tabitha Brown released her very own, limited-edition Sunshine Seasoning. The fully plant-based seasoning blend includes garlic, allspice, thyme, turmeric, cayenne pepper, mango, and pineapple, and is available for purchase exclusively via McCormick's website beginning July 8, while supplies last.
Article continues below advertisement
Beyond Meat's Chicken Tenders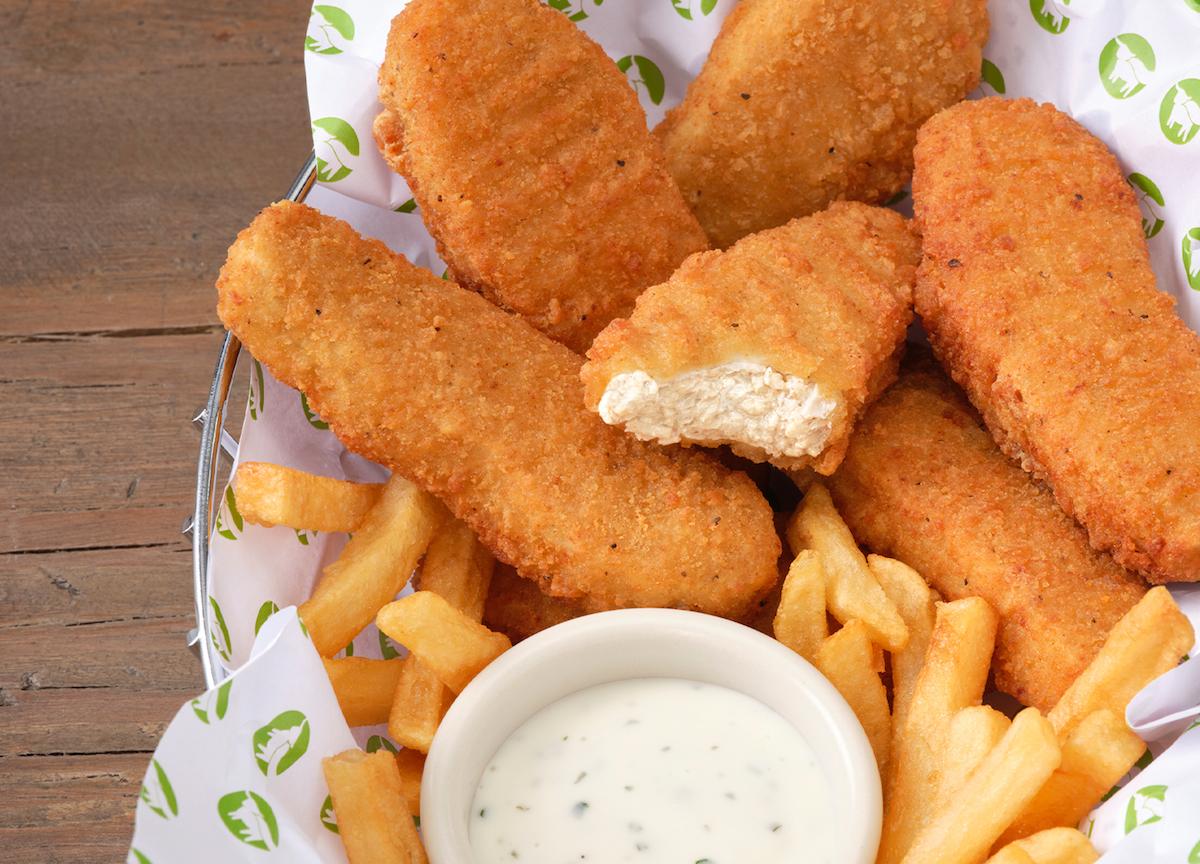 On Thursday, July 8, Beyond Meat released Beyond Chicken Tenders at restaurants nationwide, stepping up the game for restaurants' highly coveted chicken sandwiches as we know them. According to the brand, they are super crispy on the outside, juicy on the inside, and they pack in quite a bit of protein, with 14 grams per serving. Apparently, they taste just like the real thing, so needless to say, we can't wait to try them for ourselves.
Article continues below advertisement
Plantcraft Pâté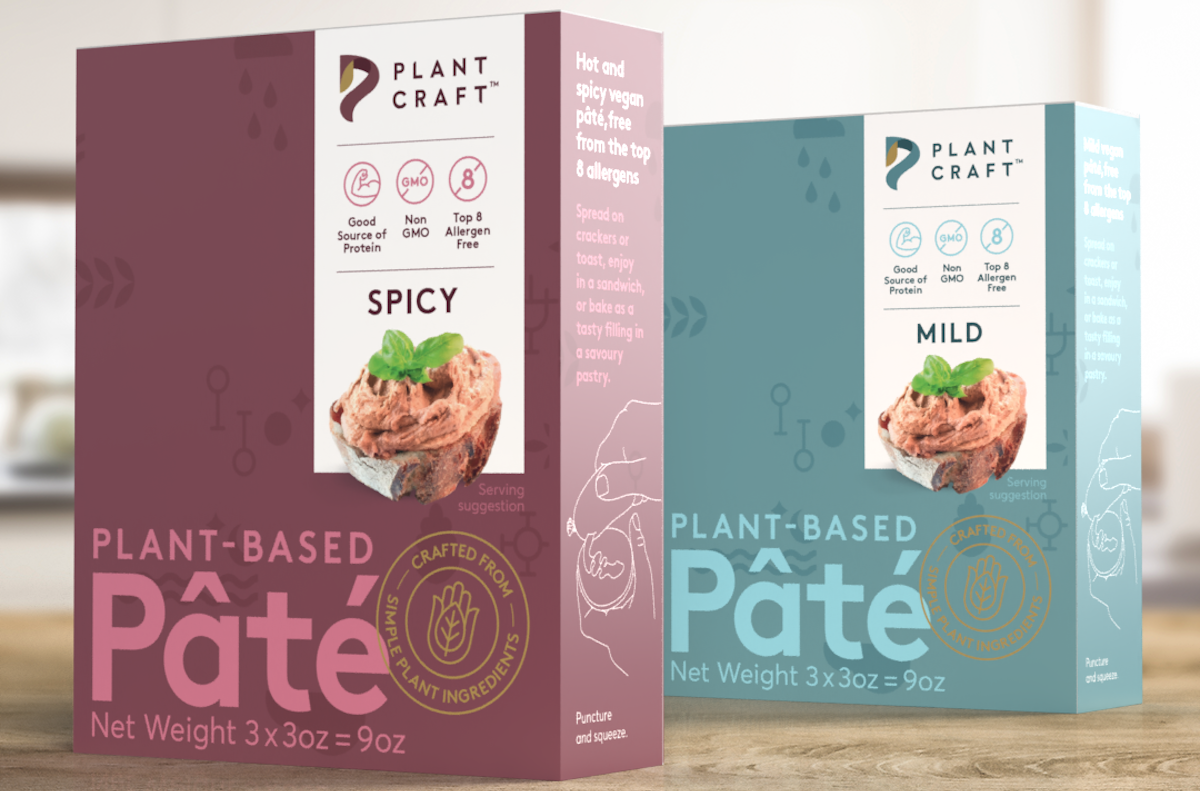 On June 16, European vegan deli meat company Plantcraft made its U.S. debut, launching two new vegan pâtés in the Los Angeles grocery chain Erewhon. While pâtés are traditionally made with ground meat, Plantcraft pâtés are primarily made with green banana flour, which is known for being high in fiber and gut-friendly, the company tells Green Matters.
Article continues below advertisement
Vegan KitKat
In June, Nestlé launched a dairy-free, vegan KitKat in the U.K. — and the company is planning to expand the product into many other markets throughout the rest of this year, as per The Daily Mail.
Article continues below advertisement
OmniPork Luncheon, aka vegan Spam
Spam, aka canned ham, now has a vegan counterpart. On April 22, Hong Kong-based brand Right Treat finally brought its OmniPork Luncheon, aka vegan Spam, over to the U.S. OmniPork Luncheon initially launched in the U.S. at a handful of restaurants in California and Hawaii, and the brand tells Green Matters that as of June 24, the product is available in 25 restaurants across those two states.
Various OmniPork products are expected to arrive in grocery stores across the U.S. sometime this summer, as reported by Foodbeast.
Article continues below advertisement
Táche Pistachio Milk