ICYMI: 5 New Vegan Foods That Were Recently Announced
Here are five plant-based treats that recently hit the market, delighting vegans, vegetarians, and omnivores alike.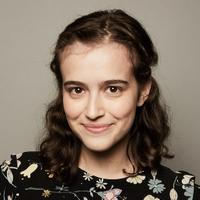 These days, new plant-based foods seem to be rolling out all the time. The past week has been a particularly good one for vegans, as a variety of brands and restaurants announced new ventures into the plant-based food space. From burgers to ice cream to salty snacks, the market is about to be flooded with so many new animal-free noms.
Article continues below advertisement
Vegan alternatives have become much more mainstream over the past few years — and recently, one even went viral. In honor of Veganuary this year, U.K. chain Greggs launched a vegan sausage roll, according to Vegan Food & Living. The roll was a viral hit amongst vegans, vegetarians, and omnivores alike — except for one person. Conservative TV host Piers Morgan spent days trashing the vegan sausage roll on Twitter, and after trying one on live TV, he pretended to throw up in a bucket that was conveniently under his desk, as reported by Digital Spy. (Luckily for Greggs, his stunt only helped the vegan sausage roll grow in popularity, and it even helped Greggs raise its 2019 profit expectations, Reuters reported.)
That said, any of the items on this list have the potential to become the next Greggs vegan sausage roll. So without further ado, here are five new vegan foods that were recently announced.
Article continues below advertisement
1. Alternative Foods' Vegan Egg Replacement
Article continues below advertisement
As reported by Plant Based News, vegan company Alternative Foods has developed a liquid egg substitute for baking called Oggs. According to the brand's website, the substitute's secret ingredient is aquafaba, aka the liquid canned chickpeas sit in, and Oggs will easily replace eggs in any recipe, from cookies to cakes to meringues. Oggs will roll out sometime in early 2019. Additionally, Alternative Foods is rolling out a range of vegan mini cakes, packaged in paper and recycled plastic, Plant Based News added.
2. Melt Shop's Vegan Burger Melt
Article continues below advertisement
Melt Shop may feature a lot of cheesy sandwiches — but the northeast-based chain's newest permanent menu item is vegan cheesy. As VegNews reported, Melt Shop temporarily rolled out a vegan burger melt in May 2018, and due to the product's popularity, it is now permanently on every Melt Shop menu. According to the outlet, the ooey-gooey sandwich features a veggie patty made of quinoa, beets, black beans, and brown rice, roasted tomatoes, caramelized onions, arugula, and — the pièce de résistance — Field Roast's Tomato Cayenne Chao cheese slices. And as per VegNews, Melt Shop has another vegan option set to hit the menu next month: the vegan bacon burger. Enough said.
Article continues below advertisement
3. Hippeas' Nacho Vibes and Himalayan Happiness Flavors
Article continues below advertisement
Chickpea puffs pioneer Hippeas recently announced two new flavors joining its existing product line: Nacho Vibes and Sea-Salted Himalayan Happiness, as reported by LiveKindly. Currently, Hippeas only makes four flavors: Vegan White Cheddar, Sriracha Sunshine, Pepper Power, and Bohemian Barbecue. In addition to being vegan, the brand is free of all major allergens, including nuts, gluten, and soy.
4. Lightlife's Plant-Based Burger, Sausage, and More
Article continues below advertisement
In a press release last month, Lightlife Foods announced its new line of plant-based meats: alternatives to a beef burger, ground "meat," Bratwurst sausage, and Italian sausage. However, the U.S.-based brand's new range has gained a lot of traction over the past week. In particular, the burger, which is being framed as a rival to the Impossible Burger and the Beyond Burger, is getting people excited. According to the press release, the burger is made from high-quality pea protein, virgin coconut oil, and beet powder, and it has "fewer, more familiar ingredients and less saturated fat than products currently on market." Look out for the new Lightlife products in supermarkets in March.
Article continues below advertisement
5. NadaMoo's Marshmallow Stardust Non-Dairy Ice Cream
February may not be ice cream season in the U.S. — but that isn't stopping non-dairy frozen dessert company NadaMoo from rolling out new and innovative flavors this winter. Recently, NadaMoo announced several new flavors of its coconut-milk based ice cream: Marshmallow Stardust, Peach Cobbler, and Banana Caramel Crunch. According to NadaMoo's Instagram, the flavors have already hit a few stores, but if you don't see them at your local market, NadaMoo encourages fans to request them. Marshmallow Stardust already has mouths watering all across the country, and as described by Instagram account @curlybrownvegans: "It's creamy, rich (but not too sweet), and has pieces of marshmallow inside."