TikTok's Mommy Farmer Says Her Corgi Boone Was "Intentionally Killed"
Mommy Farmer's beloved dog Boone was killed in May 2022, leaving the creator, her family, and everyone on Twin Pines Farm heartbroken.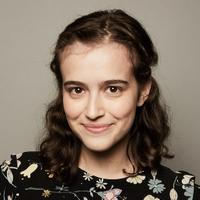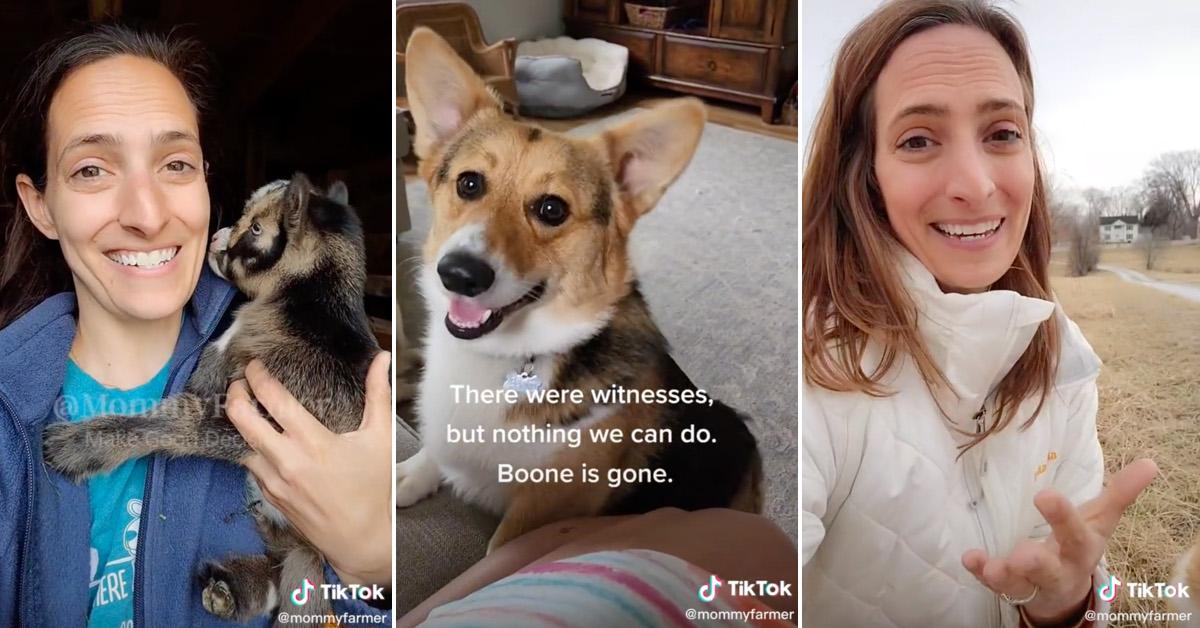 Article continues below advertisement
Boone, Mommy Farmer's dog, was tragically killed in May 2022.
According to a TikTok posted by Mommy Farmer on Tuesday, May 24, 2022 "someone intentionally killed Boone" that week. The TikTok was later deleted.
"Our family experienced a traumatic event," she wrote in the TikTok. "There were witnesses, but nothing we can do. Boone is gone."
She added that she will not be sharing further details of what happened, in order to support her family's healing and privacy. "We just want to grieve our sweet boy," she wrote.
Boone, a Corgi, was beloved by Mommy Farmer and her family. She posted videos about him on her TikTok page constantly, and it seems unbelievable that anyone would want to hurt him.
Article continues below advertisement
Just a day before posting about Boone's death, Mommy Farmer posted a TikTok announcing that she will be taking a social media break for a bit. This TikTok was also later deleted.
After Boone passed away, she commented on the TikTok: "I filmed this before anything happened. Just genuinely needed to take a break. Had no idea this would hold a new meaning."
Mommy Farmer uses TikTok to show off baby goats and other animals at her farm.
Rebecca Pyle, better known as Mommy Farmer on TikTok, is the owner and manager of Twin Pines Farm in the Missouri town of Grain Valley, located in Jackson County, not far from Kansas City.
Article continues below advertisement
Pyle shows off life on the farm to her 2.7 million followers on TikTok, where she has racked up more than 100 million likes on her videos.
On TikTok, Pyle gives a look into life on the farm, where she lives with her husband, two young children, and a menagerie of animals, most of whom are miniatures. Animals at Twin Pines Farm include dogs, cats, goats and baby goats, rabbits and bunnies, mini donkeys, mini horses, mini pigs, ducks, and roosters. On the farm, the animals enjoy life on the pasture, play on mini slides and trampolines, and more.
Article continues below advertisement
Twin Pines Farm is a historic farm filled with animals.
According to the Twin Pines Farm website, the farm was built in the 1860s, and remained standing through the Civil War. In 2019, Rebecca and Chris Pyle bought Twin Pines Farm, restored it, and opened it to the public.
Now, Pyle works on the farm full-time, while her husband holds down his own full-time job, and also helps out around the farm. While the farm used to offer tours, events, and shopping, all that has since changed.
Article continues below advertisement
Twin Pines Farm is now closed to visitors.
Mommy Farmer used to host a number of regular activities events on the farm featuring the animals, including goat yoga classes, goat happy hours, and farmyard experiences for kids.
Article continues below advertisement
Twin Pines Farm also used to have a boutique at the farm where visitors could shop for merch, plants, jewelry, and more. (Oddly, the boutique sold a few items made from animal-based leather, despite the farm's commitment to caring for animals. As of September 2023, Twin Pines Farm has closed the farm to the public, presumably including the boutique.)
However, the homepage of Twin Pines Farm's website, which used to detail all of these happenings, looks a little different as of September 2023.
A statement on the website reads: "Due to growing concerns, we will no longer be open to the public for events, visitors or continuing goat yoga classes at the farm."
The team plans to continue sharing life on the farm via the Mommy Farmer social channels. "At this time of our lives, this is the best decision for our family, and we appreciate all of you who respect and understand this decision," the statement continues.
Article continues below advertisement
Twin Pines Farm is described as a "storybook farm" on its website, and it certainly appears as such. That said, Twin Pines Farm is not to be confused with an animal sanctuary.
In a March 5, 2022 video, Mommy Farm explained that Twin Pines Farm does not fit into any typical category, such as a homestead, hobby farm, sanctuary, or rescue. She described her animals as "just for fun" and "pets." She added that they do not auction their animals off or sell any animal byproducts, and the farm primarily exists to bring joy to the community.
However, animals on the farm are presumably bred to keep a steady supply of babies, as the farm advertises its stock of miniature animals, especially goats.
Article continues below advertisement
While these baby goats and other young animals certainly bring joy to Twin Pines Farm's visitors, rescued animals of all ages would surely bring just as much joy, too, and we'd love to see someone with as big of an animal-loving audience like Mommy Farmer start getting involved with animal rescue.
This article, originally published on May 25, 2022, has been updated.