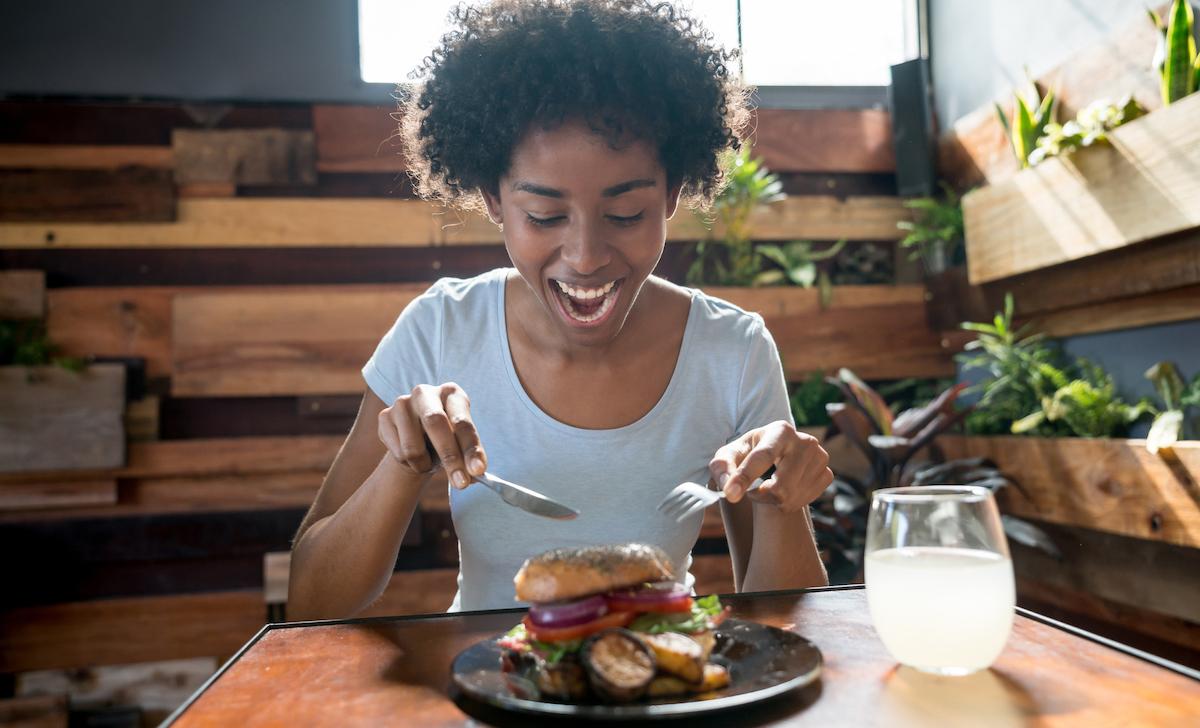 $3 Million Grant Awarded to Teams Developing Cell-Based and Vegan Meat Options
Scientists working on cell-based and plant-based meats have been awarded a $3 million grant.
New plant-based alternatives to meat are rolling out all the time — and luckily, it seems like even more are on the horizon. As reported by VegNews, the Good Food Institute (GFI) has finally awarded its $3 million grant to researchers working on new faux meats. Thanks to this grant, 14 scientists will have funding to develop new meat alternatives. VegNews added that each team will get approximately $250,000 to work on their project.
Article continues below advertisement
As GFI explained on its website, the $3 million grant came from just two donors, and 66 teams from 18 countries applied for the grant. Every proposal that GFI read was full of "tremendous potential," which shows how cruelty-free meat alternatives really are the future.
Six of the 14 teams are working on cell-based meat research projects. Cell-based meat, also known as clean meat and cultured meat, is meat grown from animal cells in a lab, according to FoodNavigator. Cell-based meat products are designed to mimic meat's exact taste and texture, without having to actually slaughter any animals (though cells must be taken from animals to create the products). As seen on GFI's website, each of the six teams working on these projects are based out of universities all over the world. For example, there are teams from the University of Novi Sad in Serbia, the Israel Institute of Technology in Israel, and the University of Oslo in Norway.
Article continues below advertisement
The eight remaining teams are working on plant-based meat researched projects, meaning they are simply using plants and engineering to create a meat substitute. For example, a team at the Tel Hai College in Israel is using quinoa to develop plant-based meat products; the Center of Food and Fermentation Technologies) in Estonia is working on fermenting oat protein to create a meat alternative; and a team from Trophic LLC in the U.S. is working on making protein products from red seaweeds, as explained on GFI's website.
Article continues below advertisement
Dr. Ricardo San Martin, a research director at the University of California, Berkeley, is using his share of the grant to research incorporating oil into plant-based meat alternatives. San Martin spoke with the college's newspaper, The Daily Californian, about his project. "When companies prepare alternative meat products from soy and pea proteins, the process (gives it a) meat-like texture but leaves it without oil," San Martin told The Daily Californian. "Therefore, these foods are normally dry and companies add coconut fat — which is not good for health — as a solution."
Many meat-eaters — as well as meat-eaters-turned-vegetarians or vegans — are excited about the prospect of clean meat. In fact, a 2018 study conducted by the GFI found that 66 percent of Americans surveyed were open to trying cell-based meat, 53 would eat cell-based meat instead of animal meat, and 46 percent would buy cell-based meat on a regular basis. Basically, clean meat allows people to have their meat and love animals, too.
Article continues below advertisement
Some vegans may not be on board with cell-based meat because, as ThoughtCo pointed out, it does involve taking cells from animals. However, PETA is a huge supporter of cell-based meat, and the animal rights organization has actually been investing in lab-grown meat for years. Additionally, many people are excited about the possibility of lab-grown meat being used to feed pets, since veterinarians often recommend cats and dogs be on carnivorous diets.
It will certainly be exciting to see how the grant recipients run with their $250,000 prizes. Here's hoping it ultimately results in 14 new and delicious vegan meat alternatives, less animals being bred for slaughter, and a healthier earth.