Why You Won't See Any Single-Use Plastic in 'Marry Me,' the New J.Lo Movie
The movie 'Marry Me' doesn't show any single-use plastic on-screen, instead intentionally opting for reusables.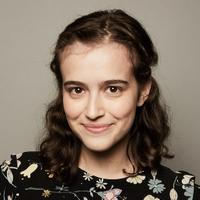 The new movie Marry Me, starring Jennifer Lopez, Owen Wilson, and Maluma, is set to dazzle audiences this Valentine's Day weekend. And while the cast, story, and music are what most people will be focusing on as they sit down to watch, environmentalists may find their minds lingering on something else: the fact that Marry Me doesn't show any single-use plastic on-screen.
Article continues below advertisement
And this is no accident — the film's director actually worked with a campaign that urges TV shows and movies to only show their characters with reusables. To learn more about how Marry Me accomplished this, the organization that inspired this choice, and how to watch Marry Me, read on.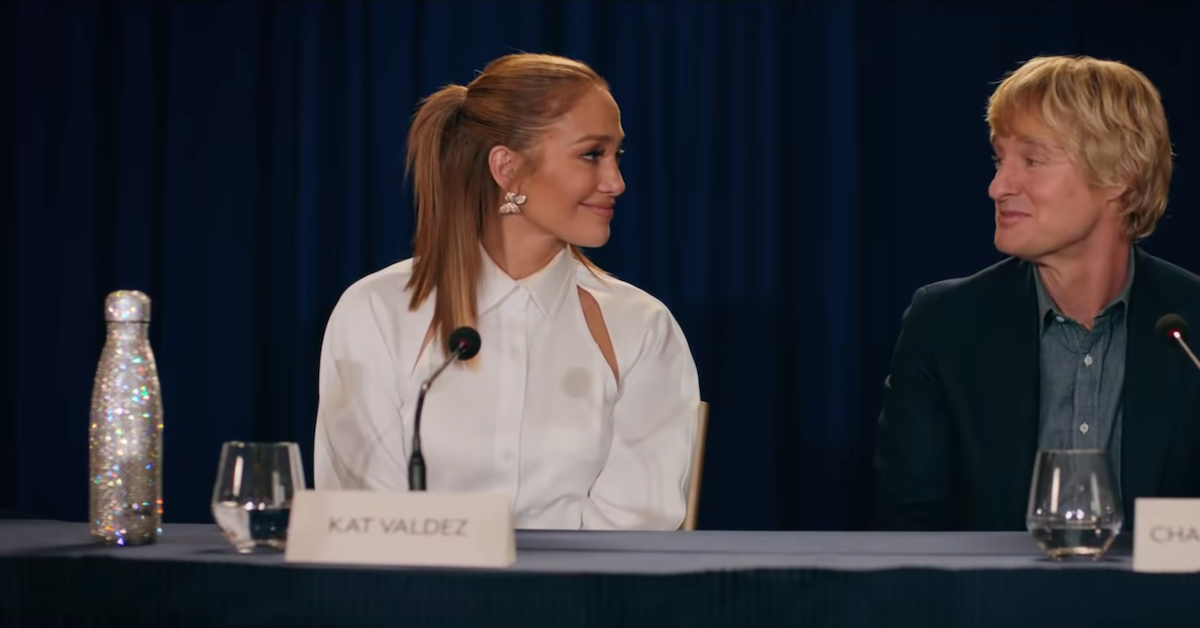 Article continues below advertisement
The movie 'Marry Me' partnered with Habits of Waste's "Lights, Camera, Plastic?" campaign.
Nonprofit Habits of Waste has a campaign called "Lights, Camera, Plastic?" which encourages TV and film productions to only showcase reusable products on-screen, as opposed to single-use items (think: water bottles, utensils, straws, and shopping bags). What is depicted on-screen impacts "millions if not billions of viewers who are watching and impacting society as a whole," Habits of Waste founder Sheila Morovati told Green Matters in a 2021 interview, and showing off reusables instead of disposables can really have an impact.
Ahead of production, Marry Me director Kat Coiro connected with Morovati; Coiro then decided to partner with the campaign, and make the conscious choice for all of Marry Me's characters to use reusable items on-screen. The two women sat down for an Instagram livestream a few days ahead of the film's release, where Coiro explained how this unfolded on set.
Article continues below advertisement
According to Coiro, film directors don't usually have much say in off-screen practices, such as waste management — but they are in charge of what is on-screen. "The one thing I do have control of is what goes on the screen," she said in the livestream. "If plastic is not a story point, which it really never is, why do we need to put it on the screen?"
Article continues below advertisement
"Films used to just be rife with people smoking, and it was seen as cool and the media was leaving this impression with its audiences that smoking is great," Coiro told Morovati. But now, on-screen smoking is much less common, and so is smoking IRL. "I think we have the power to do that with plastic with waste," Coiro added.
In Marry Me, you'll see things like reusable S'well water bottles (the brand gifted a bunch to the production) instead of single-use plastic water bottles; as well as Owen Wilson's character, Charlie Gilbert, packing his daughter's lunch in a reusable lunch box, and eating his own lunch out of a stainless steel container.
Article continues below advertisement
In fact, those choices regarding Charlie's foodware inspired Coiro to subtly incorporate environmentalism into the character, who is a school teacher. For example, in Charlie's classroom, you'll see posters about protecting the planet and being anti-plastic. "It says a lot about the character, that he's someone who takes the time to prepare his food, and he brings it with him, and he kind of lives this sustainable life," she explained, adding that she hoped these choices would help make his character more appear as more "quietly confident" and someone with "integrity."
Article continues below advertisement
That said, the film may not be 100 percent free of single-use plastic. "My disclaimer is that it's not perfect. Nothing I've done is perfect," Coiro said. "No film or TV show I've done is plastic-free. But I try, and I do try to incorporate it into everything I do."
Jennifer Lopez loves reusable bling cups and bottles.
Getting the cast on board with these choices was easy, Coiro said, noting that Jennifer Lopez even uses reusables off-screen. "J.Lo is the queen of the reusable vessel, with her bling cups," Coiro said in the livestream. Additionally, S'well made a "special bling bottle" for Lopez's character, Kat Valdez, "that is featured prominently" in Marry Me (and pictured above!).
Article continues below advertisement
How to watch 'Marry Me,' both in theaters and on Peacock:
Marry Me debuts in movie theaters on Friday, Feb. 11, 2022. It's also streaming on Peacock, meaning Peacock subscribers can watch the movie for free. So whether you want to go out or stay in this Valentine's Day/Galentine's Day weekend, grab your reusable water bottle, and tune into Marry Me.
Green Matters' new book, Green Living, is the perfect guide to living an eco-friendly lifestyle for people at every stage of the process. You can order Green Living here.