What Certifications to Look for When Clothes Shopping Sustainably
These certifications will make it easier for you to know whether your clothes are made and distributed in a sustainable fashion.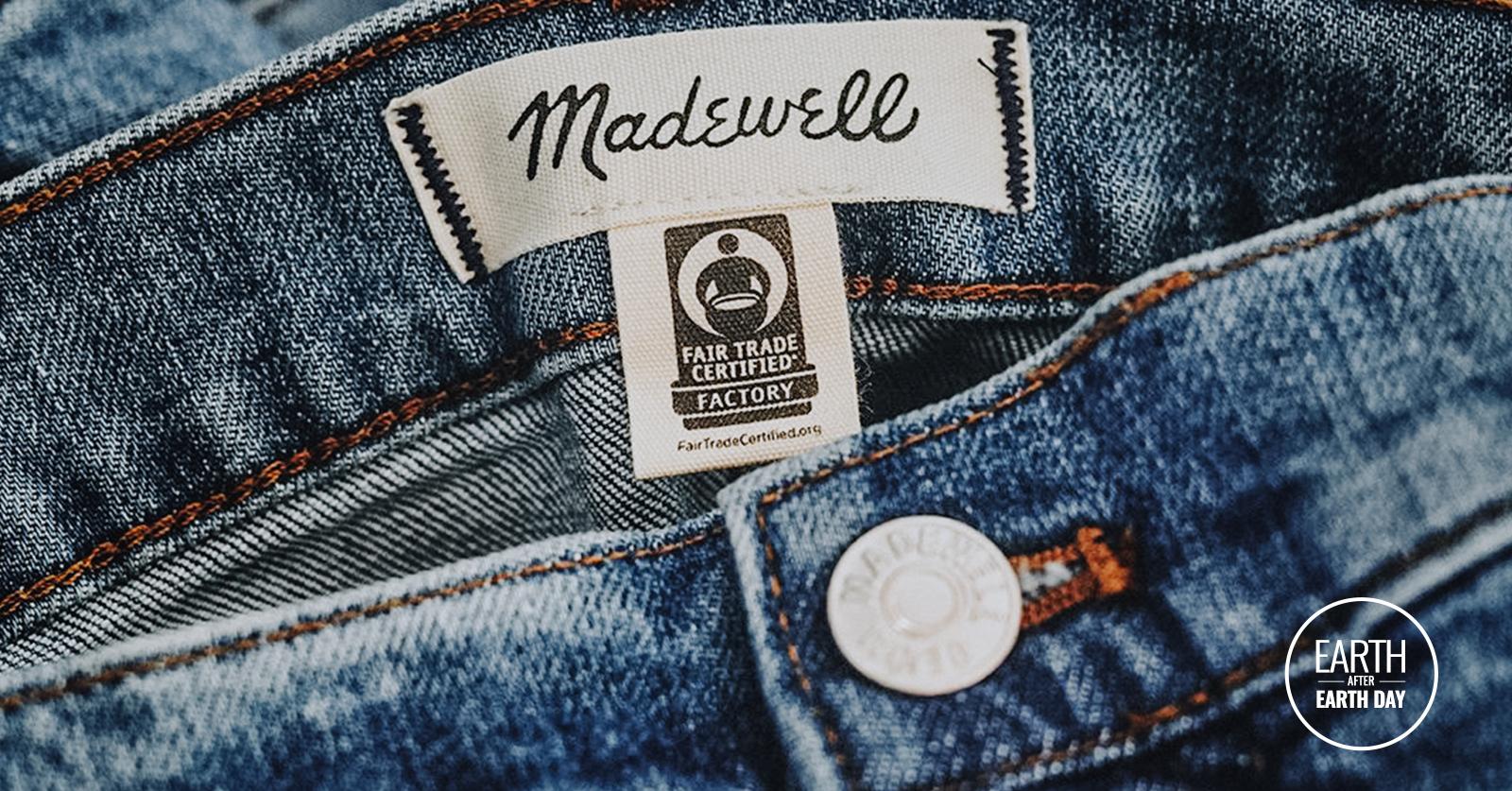 When I first made the jump to living a zero-waste, low-impact lifestyle, clothes were my biggest concern. Shopping sustainably felt foreign and unfathomable; I'd only known a life of H&M, Target, and Zara growing up. While I felt ready to commit to glass containers and the universal ditching of single-use plastic, sustainable clothing shopping seemed a bit out of reach. If you're ever felt that way, then you've come to the right place. As someone who still feels a bit intimidated by sustainable clothes shopping, I'm going to help break it down for you so that the next time you're in need of clothes, you'll know exactly what to look for.
Article continues below advertisement
As it currently stands, the fast-fashion industry is not sustainable. What we mean by "fast," is an unsustainable apparel-making method that produces inexpensive clothing rapidly, in response to the latest trends. Think H&M, Forever 21, even Zara… These companies guilty of fast-fashion practices contribute to greenhouse gas emissions and since they seldom use sustainable textiles, these clothes generally consist of synthetic chemicals and materials, microplastics, and non-sustainable dyes. These materials do not break down. Clothing waste that cannot break down accounts for 20 percent of our water pollution.
The biggest difference in sustainable clothes-shopping versus traditional clothes-shopping, is that you'll want to look for certifications. These certifications are crucial because they reveal a lot of information about how the garment was made and what the working conditions are like.
Not sure what certifications to look for when sustainable clothes-shopping? Keep reading!
Article continues below advertisement
Fair Trade Certification
A Fair Trade Certification constitutes a brand that pays fair wages to workers in developing countries. The certification also ensures that employees work in safe conditions. Buying fair-trade supports responsible companies, farmers, workers, and fishermen. Not to mention, it protects the environment.
According to the Fair Trade website, a Fair Trade Certified seal means a product was made "according to rigorous, social, environmental, and economic standards." It ensures that the methods used to create these products protect the environment, as well as the people who made them.
Article continues below advertisement
Global Organic Textile Standard
The Global Organic Textile Standard is awarded to textiles with a minimum 95 percent of organic fibers. "Made with organic" is awarded to textiles with 70 percent certified organic fibers.
A textile with this certification was made by a textile supply chain that passes a rigorous standard of ecological and social criteria.
Article continues below advertisement
Some of this criteria entails that employment is "freely chosen," that all chemical input such as dyes, auxiliaries, and process chemicals must be evaluated for toxicity and biodegradability, and that toxic heavy metals, formaldehyde, aromatic solvents, functional nano-particles, and genetically modified organisms (GMOs) are prohibited.
Under this standard, there is also no chlorine-bleaching, no use of azo dyes that release carcinogens, and all wet processing units must keep full records of their use of chemicals, energy, water consumption, and waste water treatment.
For more on the Global Standard's criteria, you can check out their website here.
Article continues below advertisement
EcoCert 
The EcoCert certification evaluates organic agriculture products, ensuring that clothing is made with organic practices and organically-grown materials according to the Organic Content Standards. The certification strives to guarantee the traceability and integrity of raw materials used in all stages of the apparel's manufacturing.
OEKO-TEX Standard
Who wants to wear clothing with toxic chemicals? Probably not you. The OEKO-TEX Standard is a four-tier system that evaluates the toxicity of chemicals present in clothes. Independent inspectors run the compliance tests and it is often awarded in conjunction with the aforementioned GOTS certification.
Article continues below advertisement
Other tips
Sustainable Apparel Coalition is a platform for assessing a store's environmental impact. The coalition developed a tool called the Higg Index, which measures the environmental, social, and labor impacts of a company so that the industry can then address inefficiencies and provide sustainable solutions. If you're not sure about buying from a company, you can always rely on the Sustainable Apparel Coalition to provide insight on the company's practices.
Knowing your fabrics is key to understanding the environmental impact of the clothing you buy. As a general rule, polyester, synthetic fibers, acrylic, viscose rayon, and conventional cotton should be avoided. These fabrics are toxic due to the unsustainable manufacturing processes required to make them. Cotton is often tainted with pesticides and herbicides. All synthetic fibers pollute our waterways by shedding microfibers. So, which fabrics are sustainable? Tencel is an alternative to viscose rayon; it's made from sustainably-sourced eucalyptus trees. Silk, hemp, linen, and wool are also considered low-impact textiles. (Note: silk and wood are not vegan.) Piñatex is a leather alternative made from pineapple leaves.
Purchasing sustainably-made clothing is an important choice, but if you're wondering what to do with what you already have, consider contributing to reputable organizations. Organizations like Dress for Success donate professional attire to women who need help assimilating into the workforce. Other organizations and shops make the most of your dollar, ensuring it contributes to sustainable causes: Greenpeace and Natural Resources Defense Council are always accepting monetary donations, Canopy strives to protect and save forests from fast fashion practices, and Global Giving sends a Bangladeshi garment worker to college.