Is Aritzia Actually Sustainable, or Are We Being Greenwashed?
Mid-price clothing company, Aritzia, makes itself out to be high quality and sustainable — but is it, or are we simply being greenwashed?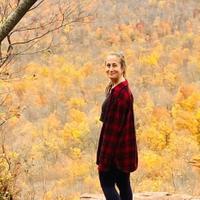 Most city-dwelling women are familiar with Aritzia — the chic, mid-priced clothing company based in Vancouver, B.C., that offers a wide variety of minimalist and gorgeous feminine pieces. And although the company gives off an air of sustainability through various marketing tactics, some of us cynics can't help but wonder if Aritzia is actually sustainable or if we're just being greenwashed into thinking so.
Article continues below advertisement
We're doing a deep dive into the widely beloved fashion boutique to determine if it delivers in the sustainability department, or if we're really just supporting fast fashion.
Article continues below advertisement
Is Aritzia sustainable?
Aritzia has a page on its website detailing its sustainability initiatives since 2010. The page claims Aritzia banned fur (not including down or wool), joined the The Good Cashmere Standard® (GCS) by the Aid by Trade Foundation, joined the Sustainable Apparel Collection, conducted a "materiality assessment," joined the Better Cotton Initiative, partnered with the Better Work program, became a member of the Textile Exchange, achieved carbon neutrality, adopted a "zero waste philosophy," and more.
With all that in mind, though, it may not be considered sustainable. In 2022, Good On You gave the company a "not good enough" rating in the sustainability department. Good On You notes that Aritzia uses environmentally-friendly materials like Tencel; it doesn't elaborate on actions to eliminate harmful chemicals or initiatives to limit fabric waste.
And although Aritzia claims to be "carbon neutral," per Good On You, its technique of offsetting emissions is useless. It also makes no efforts to reduce emissions in its supply chains.
Article continues below advertisement
Meanwhile, although the brand reiterates its message to "minimize animal suffering," as per Good On You, it has no formal policy to do so. Despite using no fur, it still uses wool, leather, animal hair, and down. Because Aritzia it doesn't elaborate on animal products used during the first production stage, animal welfare is not addressed during the manufacturing process.
Article continues below advertisement
Is Aritzia ethical?
Aritzia's site also has a Social Responsibility tab, which discusses how it works with "best-in-class factories and mills," which are assessed with the UN's Guiding Principles for Business and Human Rights.
In accordance with the California Transparency in Supply Chains Act, Aritzia's website reveals that supposedly, employees rate the environment with scorecards, and each factory is assessed before being brought on board. Once the factory is onboarded, it's also held to a Code of Conduct. The company is also part of the ILO-IFC Better Work Program, which shows its dedication to safe working conditions.
Article continues below advertisement
Critics like Sarah Fallavollita of the blog Times New Woven aren't impressed. Fallavollita notes the page's information wasn't up-to-date, and its claims were baseless. Aritzia made no point in elaborating on its quality assurance program that supposedly conducts factory audits and doesn't mention all the cities it manufactures in. It also sources from many countries that use child labor and pay its employees unlivable wages.
While Aritzia may be better than some fast fashion companies, it doesn't seem as though the company is totally transparent with sustainability and ethical practices — that said, it's crucial to stay informed on whom you're buying from.
This article, originally published on June 15, 2021, has been updated.