Silpats Are a Less Wasteful Way to Bake — but Are They Recyclable?
Cracked Silpats do not make for good baking, but what is the proper way to dispose of them?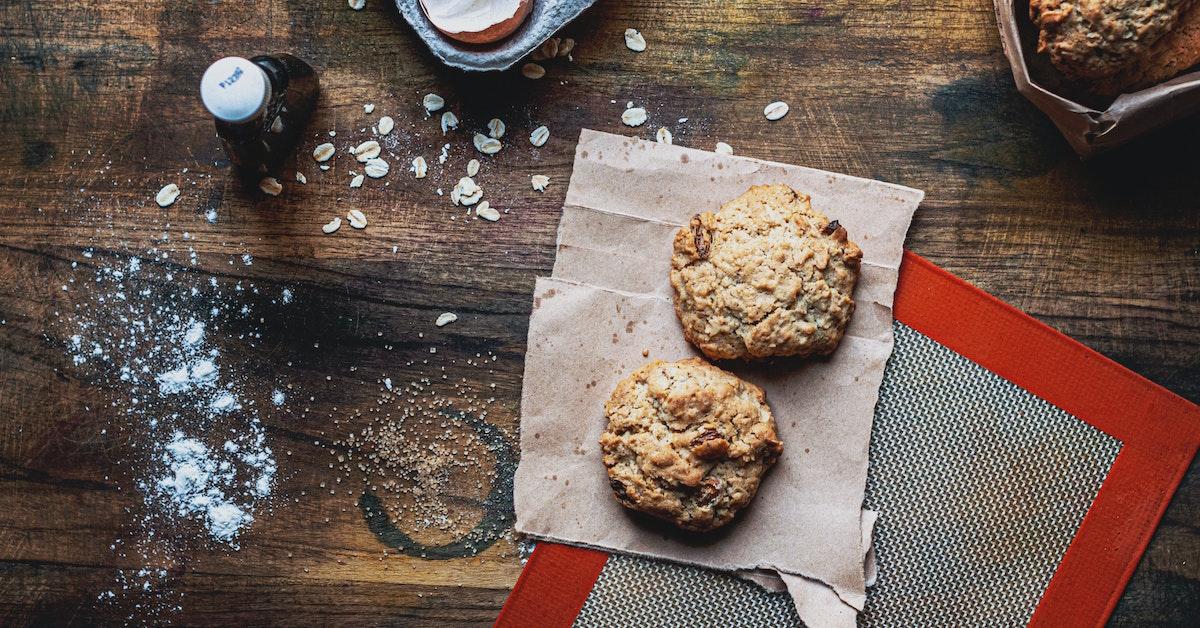 If you've ever had the privilege of using a silicone baking mat, often referred to as a Silpat (the Kleenex of silicone baking mats), then you know what a helpful tool they can be. With a silicone baking mat on hand, your bakes will come out fully cooked and completely unstuck.
As with any kitchen implement, however, silicone baking mats can wear out over time and may need to be replaced if they end up burnt or torn. But how does one recycle or dispose of a Silpat in the proper way? The answer might surprise you.
Article continues below advertisement
What is a silicone baking mat, or Silpat?
A Silpat is essentially a non-stick, heat-conducting silicone liner that one places on a baking pan or cookie sheet to prevent food from sticking during cooking. According to Handmade in the Heartland, the original Silpat is heat-resistant because it is made from a combination of silicone and woven glass. Because of this, Silpats do not need to be greased or oiled to prevent sticking, and they conduct heat as well as any glass baking vessel.
Silicone baking mats are a popular choice by eco-conscious home chefs, as they can replace numerous pieces of disposable parchment paper, wax paper, or tin foil.
Article continues below advertisement
Can you recycle a Silpat?
According to the Silpat use and care instructions, if the silicone mat is cut or worn down from using harsh chemicals, leaving the silicone or glass exposed, you should stop using it, and the only thing you can do is get rid of it. And unfortunately, if you do need to dispose of it, it seems the only way is to throw it out with your regular garbage.
For example, the official website for the City of Calgary recommends that all silicone baking products, including silicone mats, be placed in garbage receptacles and sent to a landfill.
Article continues below advertisement
The good news is that, as long as you keep your Silpat in good condition, it should last for years. Silpats aren't indestructible, mind you. They should not be used at oven temperatures above 480 degrees Fahrenheit for example, according to the Silpat use and care instructions. You also cannot slice things on them or treat them too roughly. Still, properly maintained, a good silicone baking mat will provide smooth, baked perfection for a very long time.
Article continues below advertisement
Can any silicone baking mats be recycled?
Some brands of silicone baking mats can indeed be recycled. These programs usually exist within the auspices of the company that made the silicone mat in the first place, however, and there are certain caveats involved. An example of this is the silicone baking company Simple Ecology, which allows its customers to send their accidentally damaged silicone mats back to the company for recycling, but will not accept mats from competing manufacturers.
If you want to recycle a silicone baking mat of any brand on your own, your best bet is purchasing a Zero Waste Box from TerraCycle, such as the Kitchen Gear box ($130) and All-In-One box ($199). You can put your damaged mat, along with any other acceptable, hard-to-recycle items in the box, and trust that the pros at TerraCycle will keep it out of the landfill.
Article continues below advertisement
Who invented the Silpat?
Though many home bakers are only just finding out about silicone baking mats, the original Silpat was invented in 1965. According to the official Silpat website, a French baker named Guy Demarle invented the mat as a means of baking better baguettes. He succeeded, and by the time he was done, the Silpat made him known for making "the best baguettes in France."